Summary for "Katia: Excelsior!"
You reach Kvatch!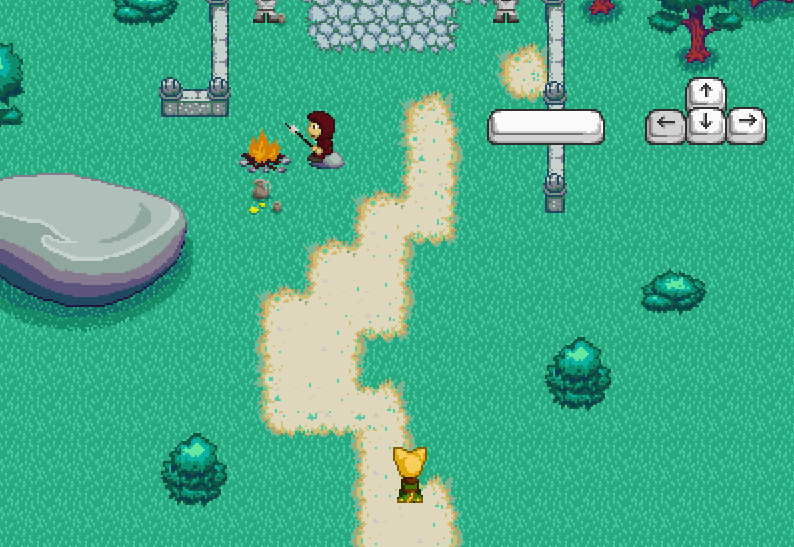 You meet an elf making smoke signals outside the front gate.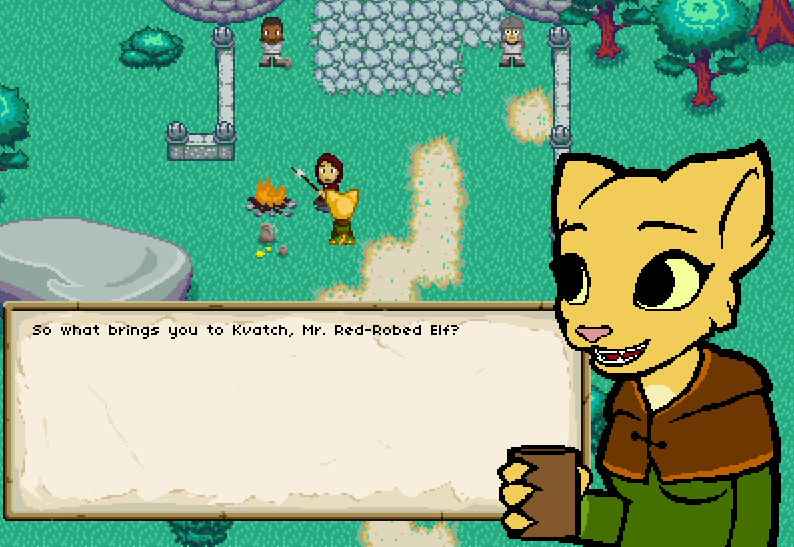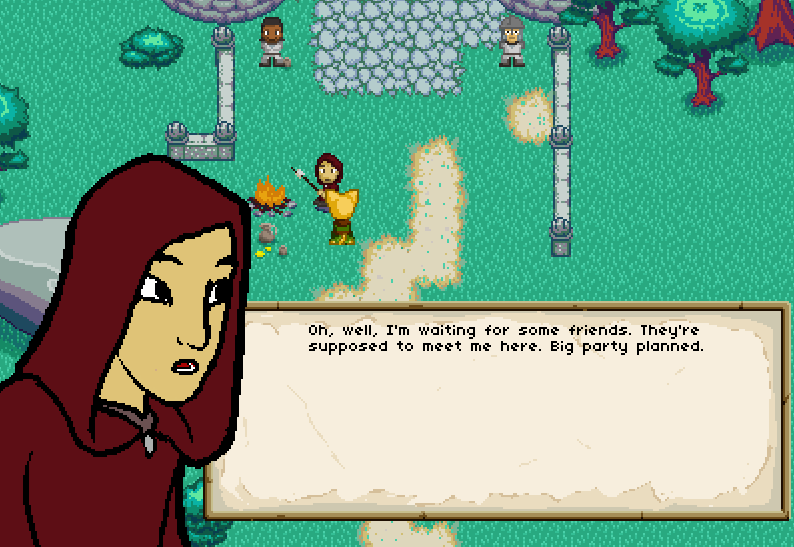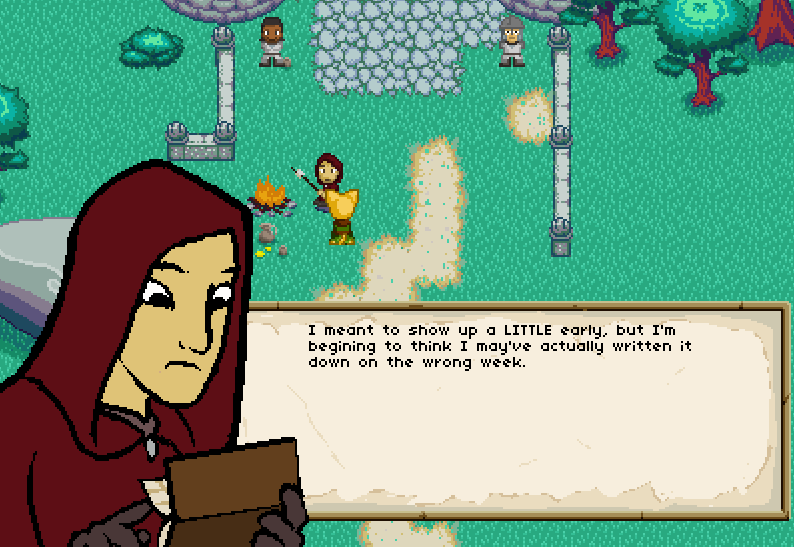 You ask complete strangers about their lives!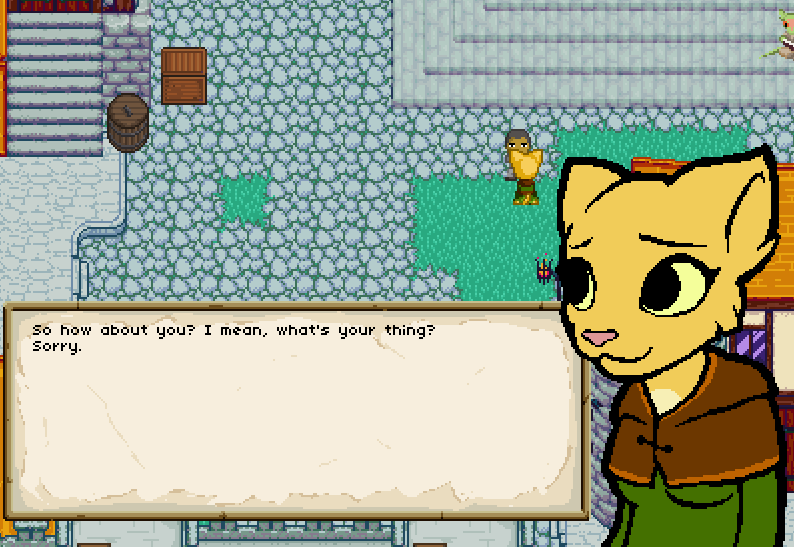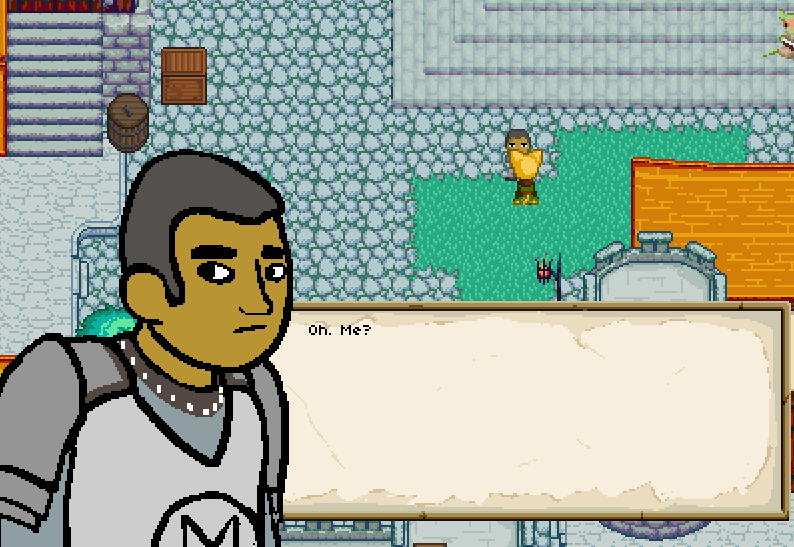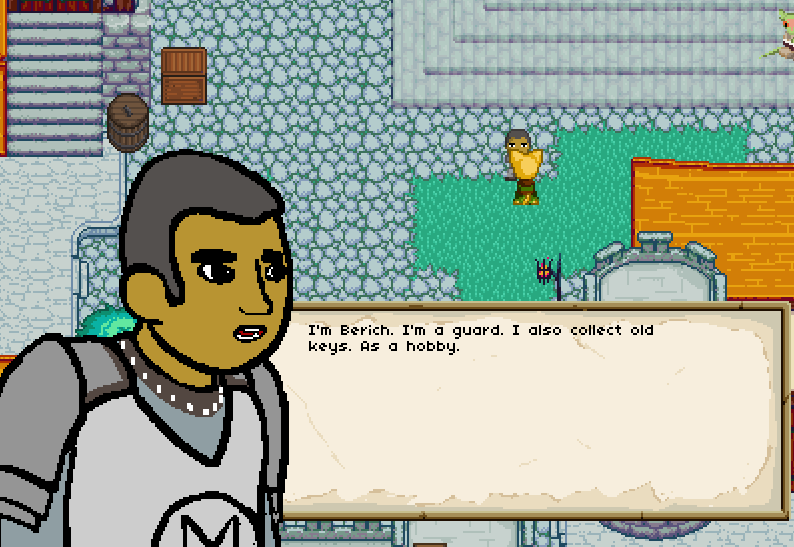 You make a friend.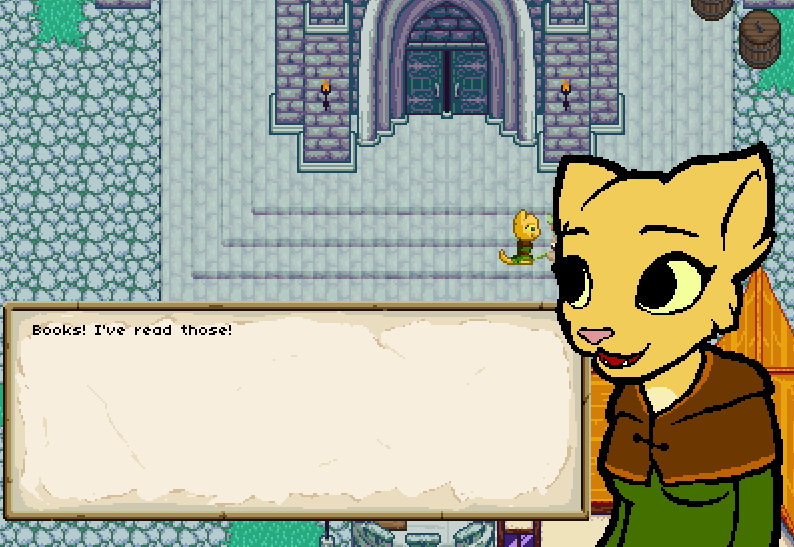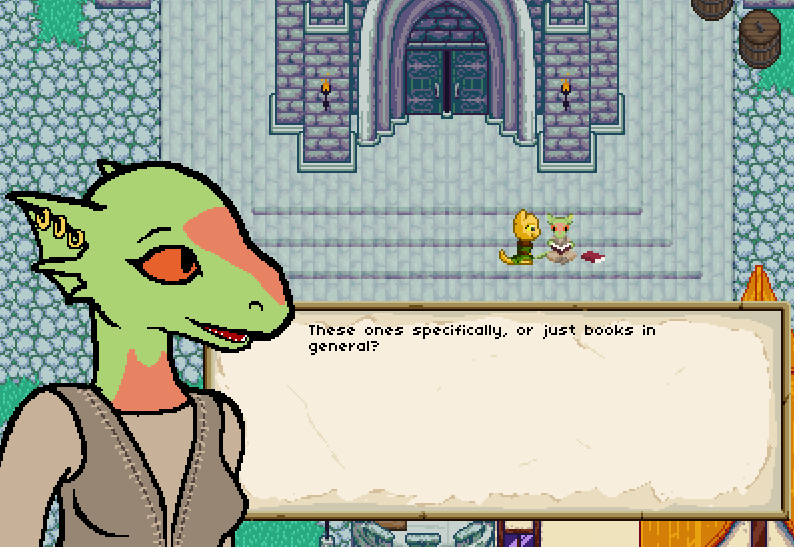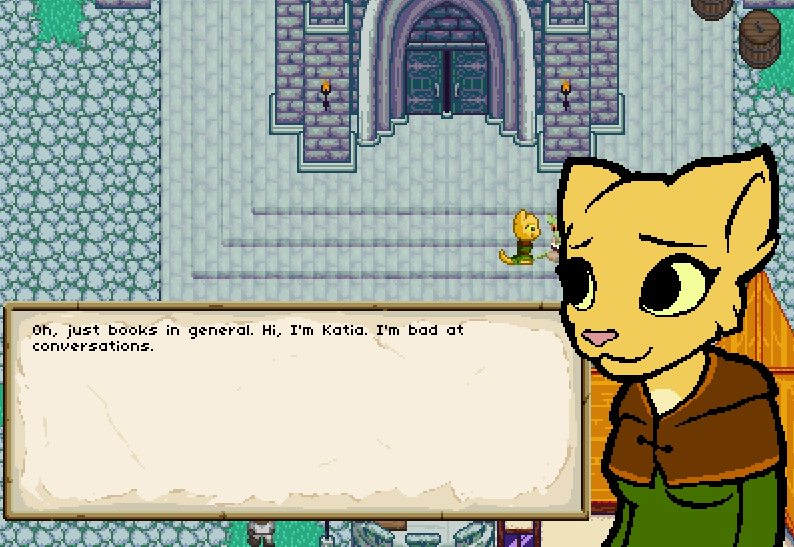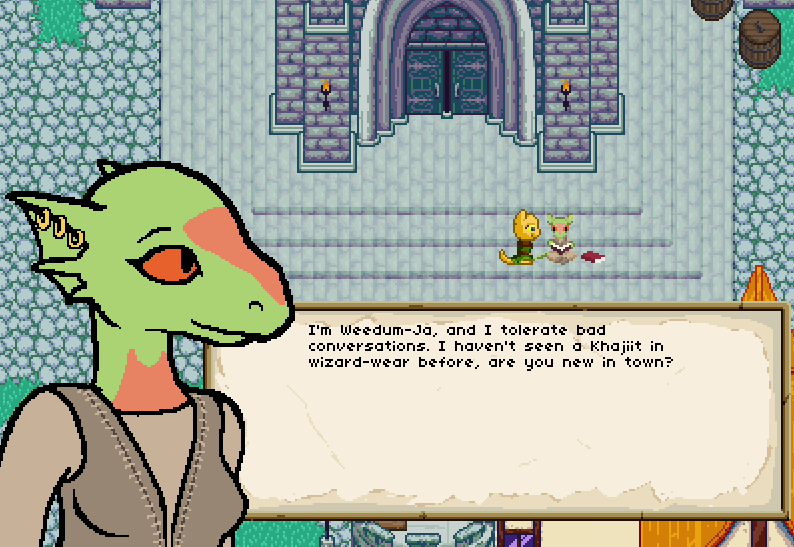 And then you rifle through dozens of crates and barrels.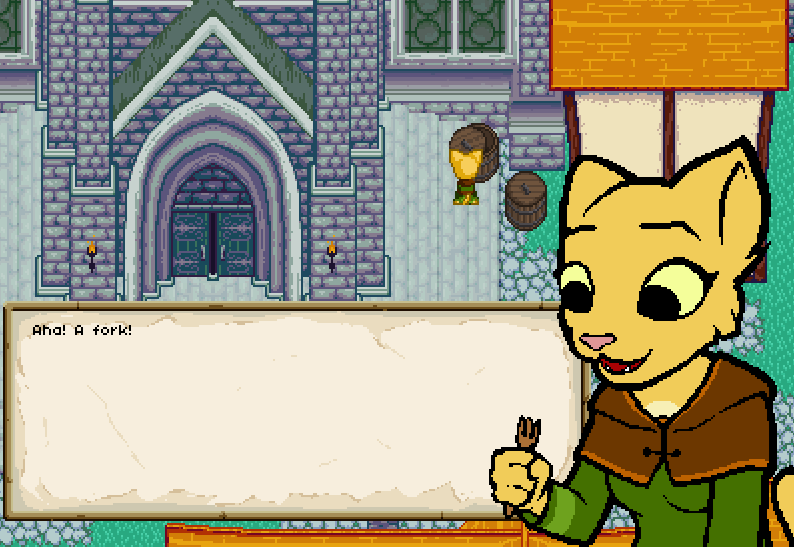 You meet a creepy elf at the Fighters Guild…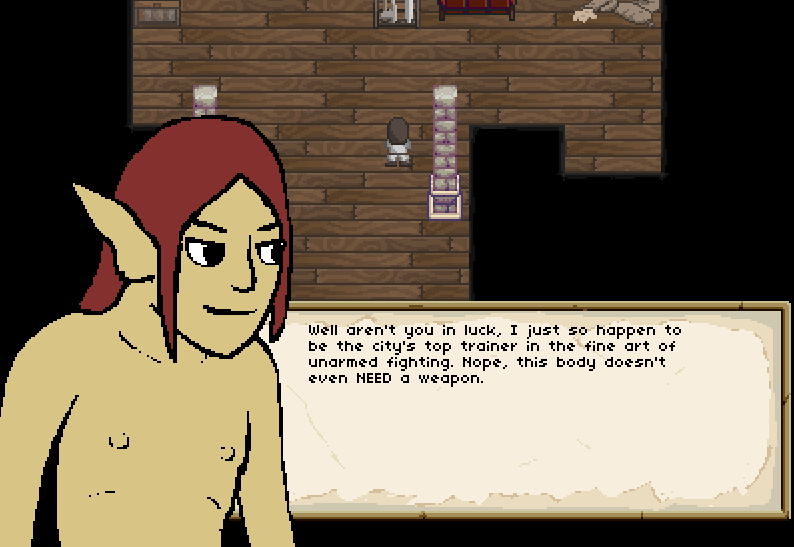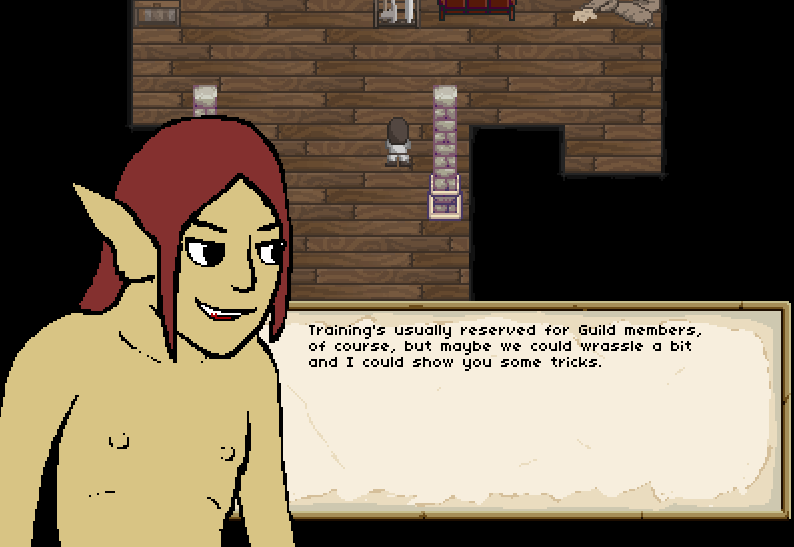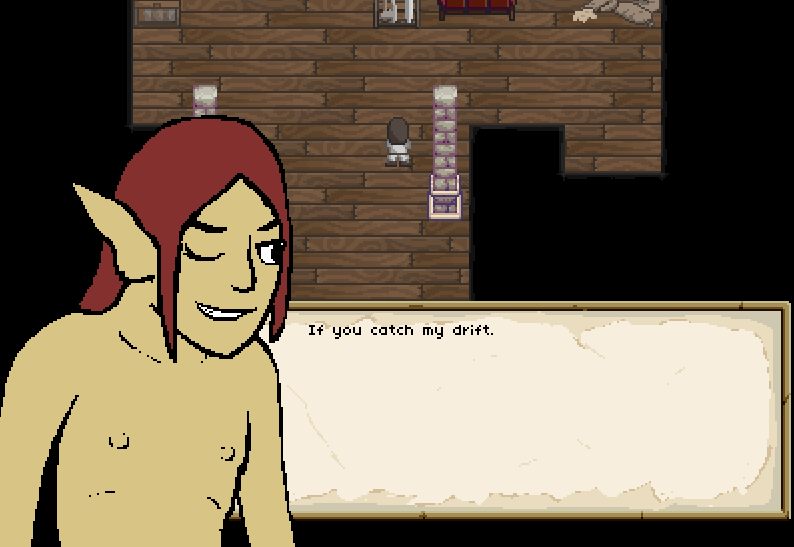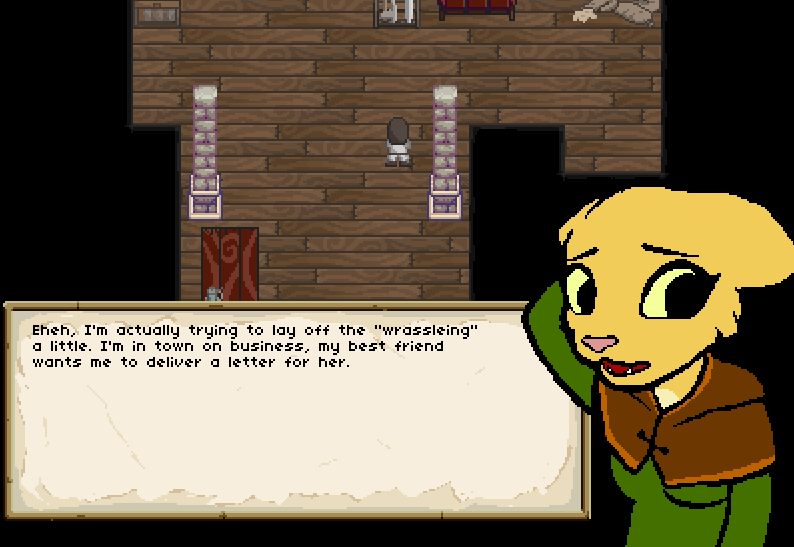 … and show a bitchy innkeeper who's boss.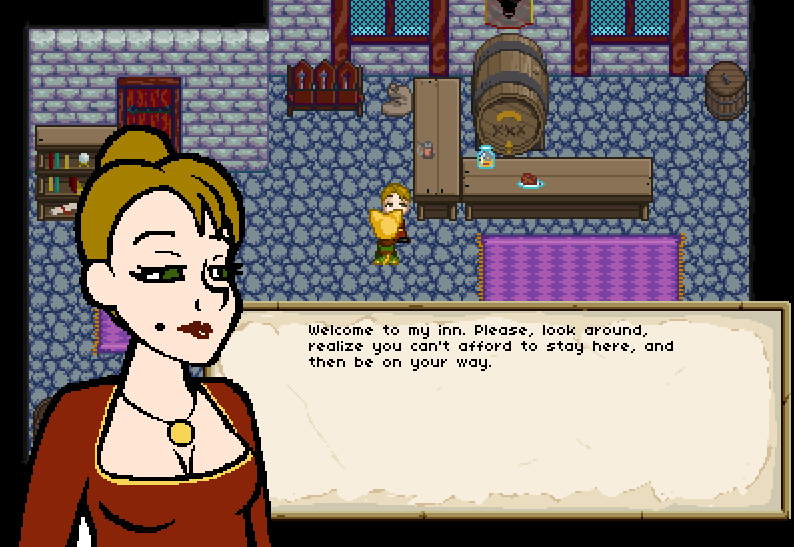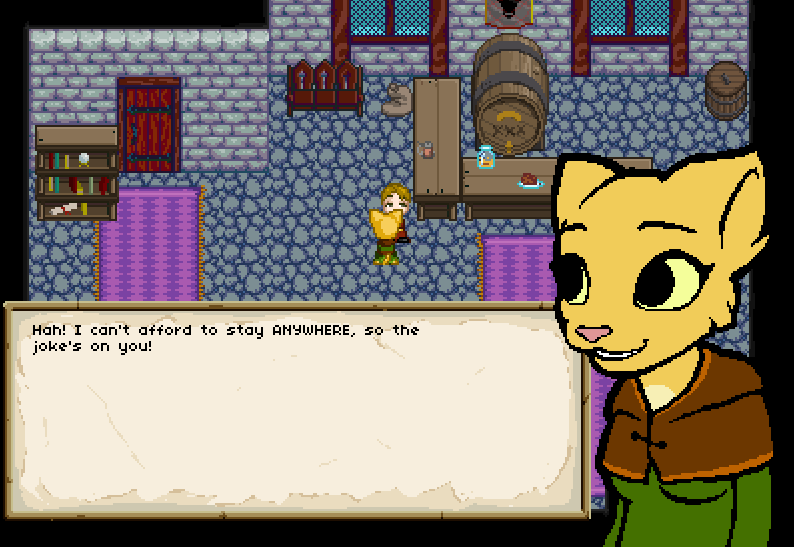 You even meet some other Suthay-Raht Khajiit!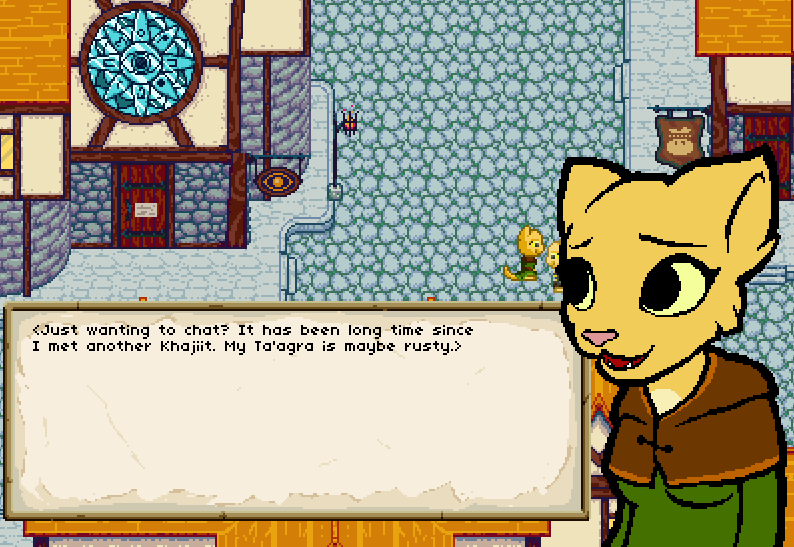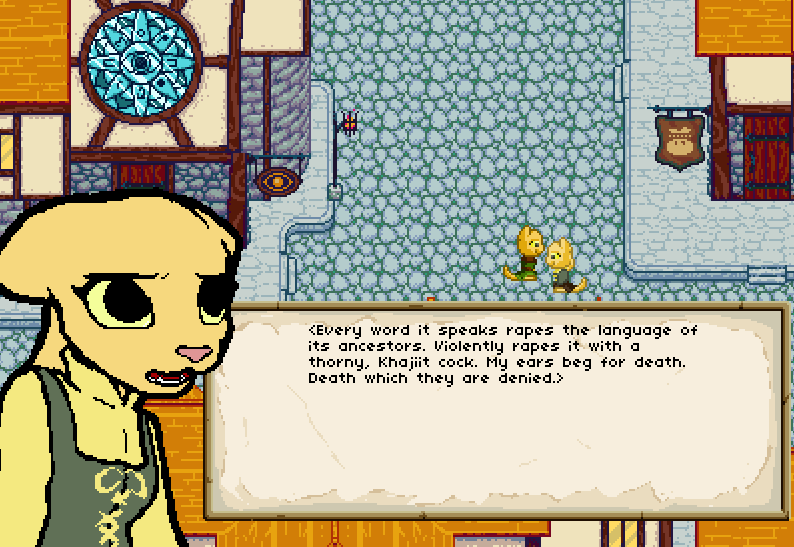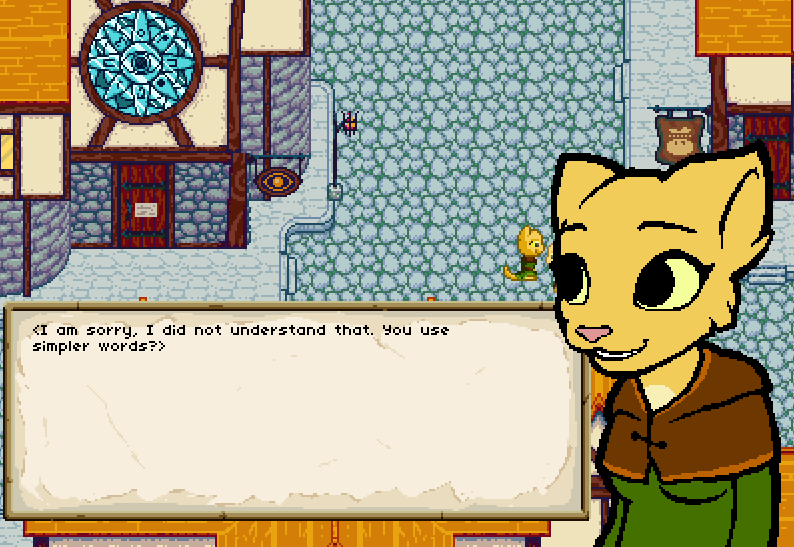 But they don't like you very much.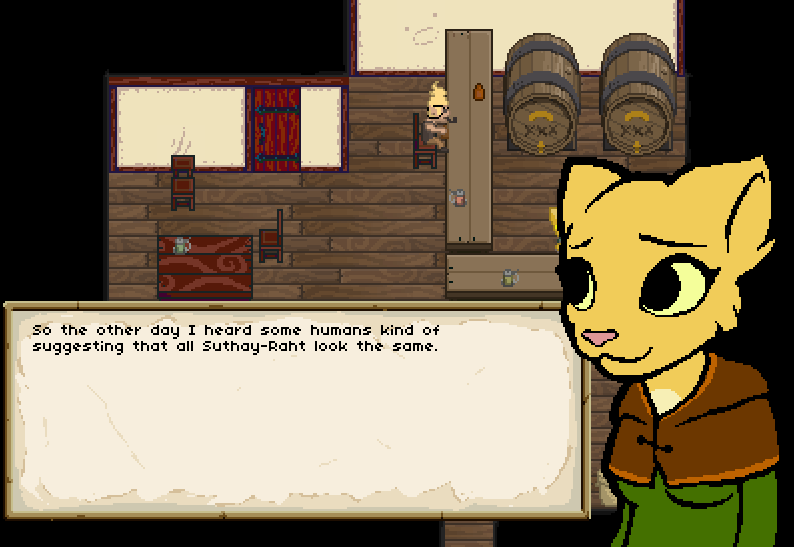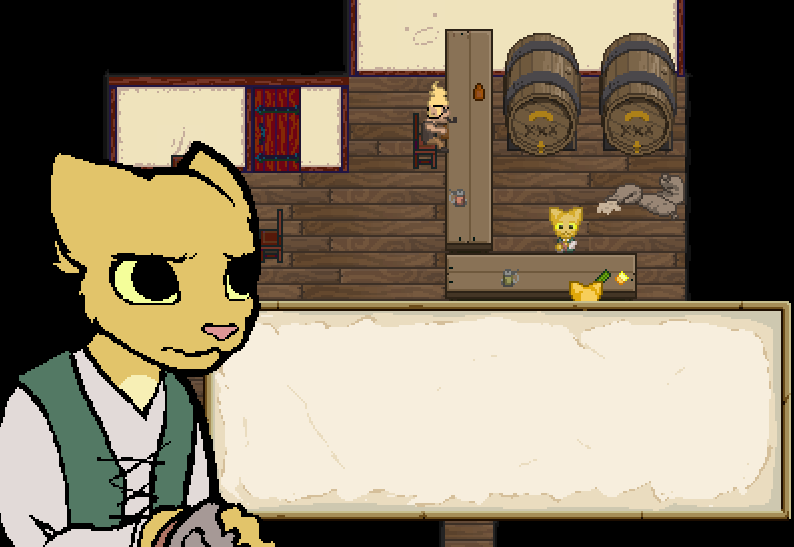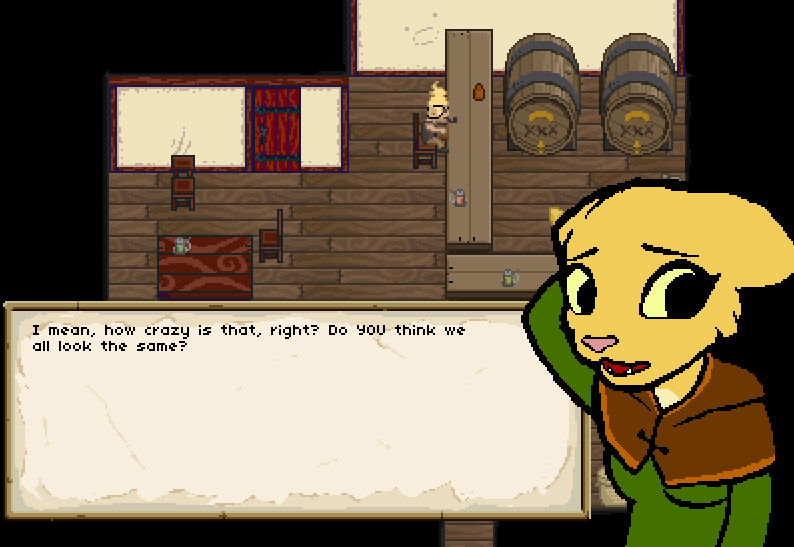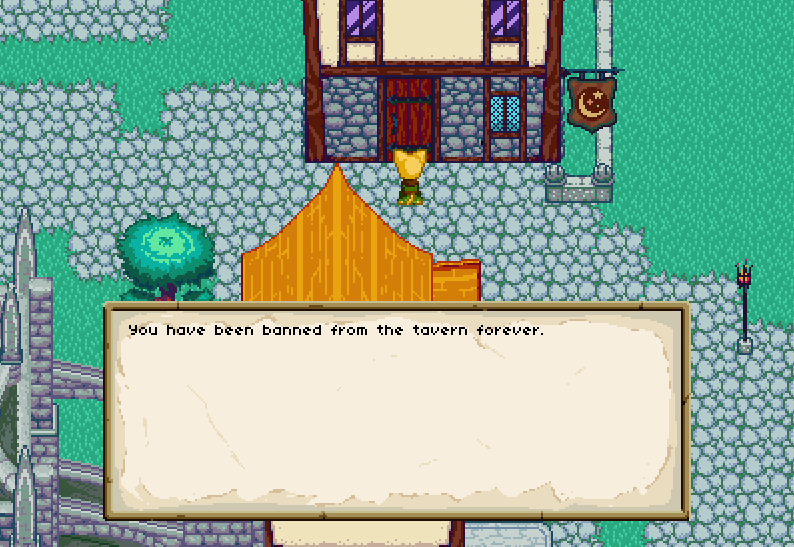 But you do manage to help a guard who locked himself in a tower…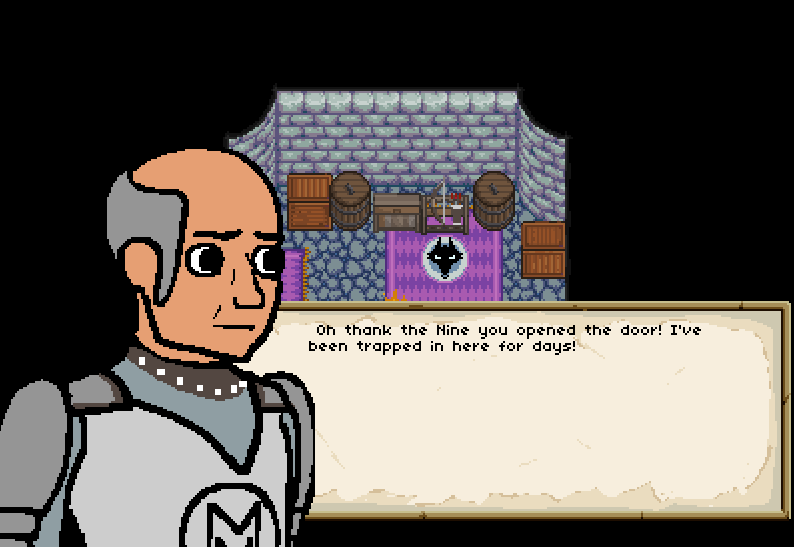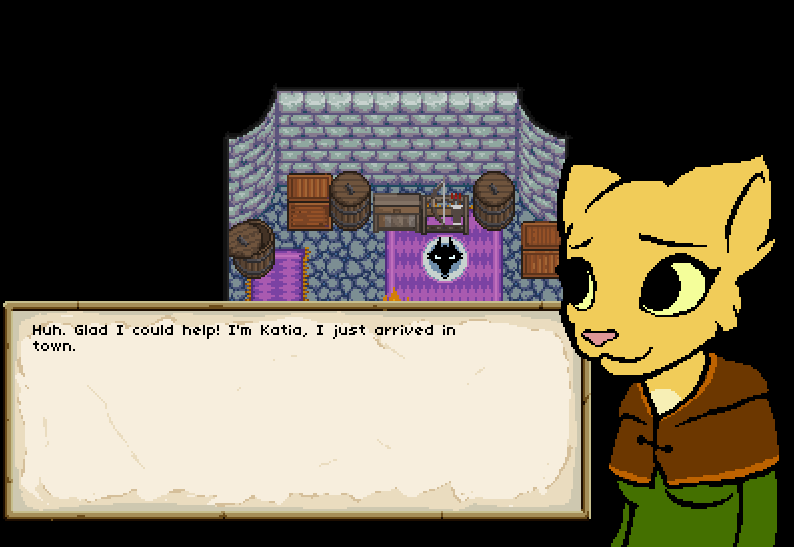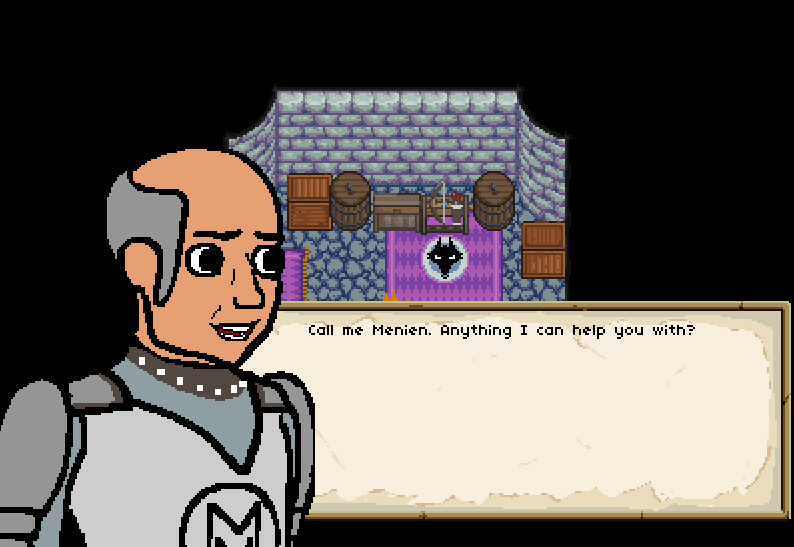 … and befriend an old man from Hammerfell.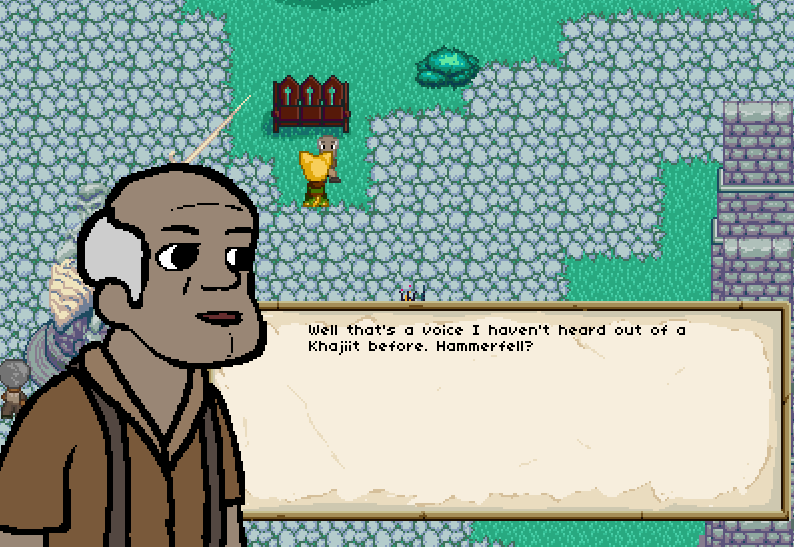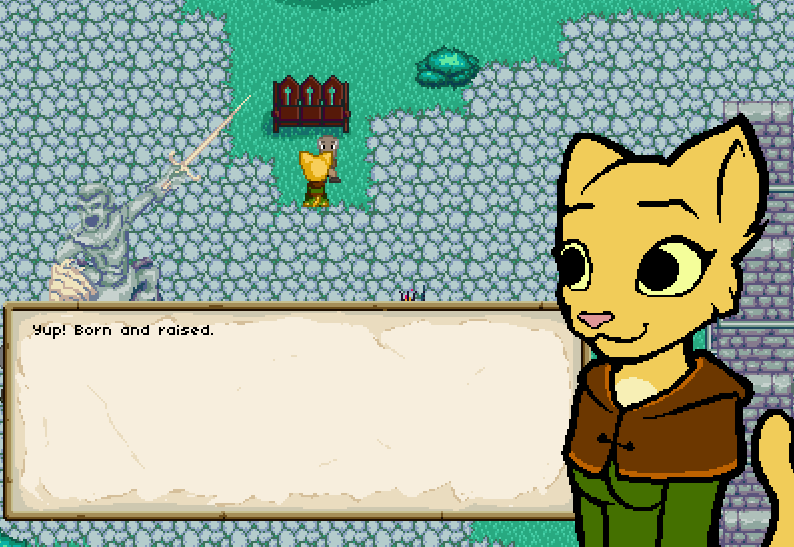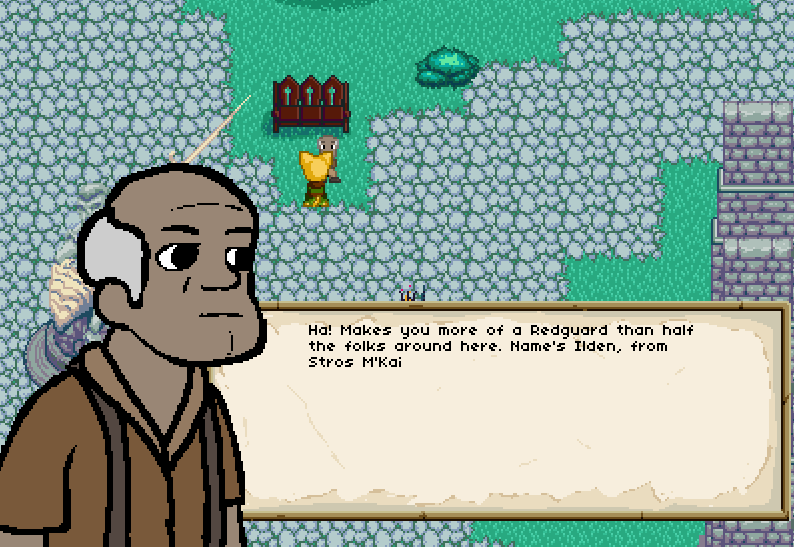 And… this lady: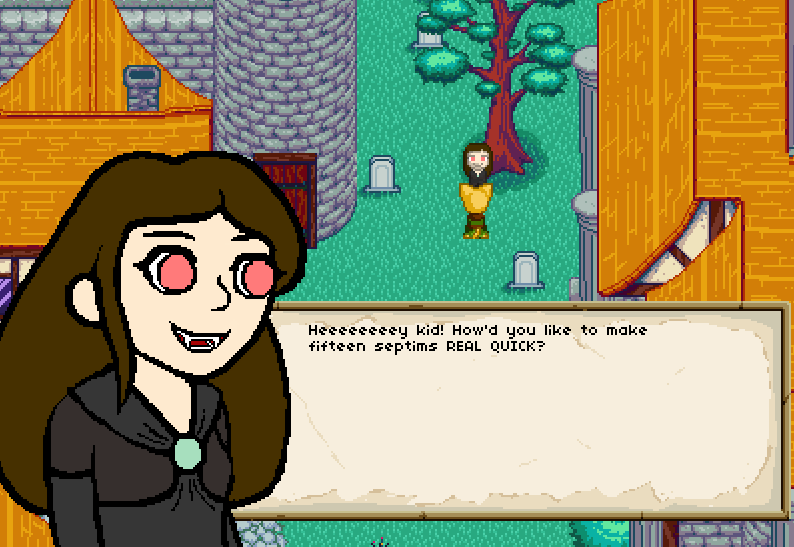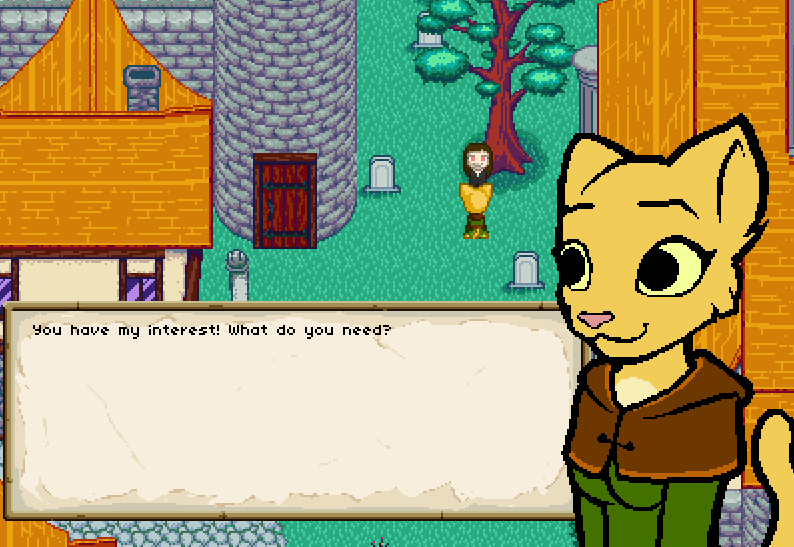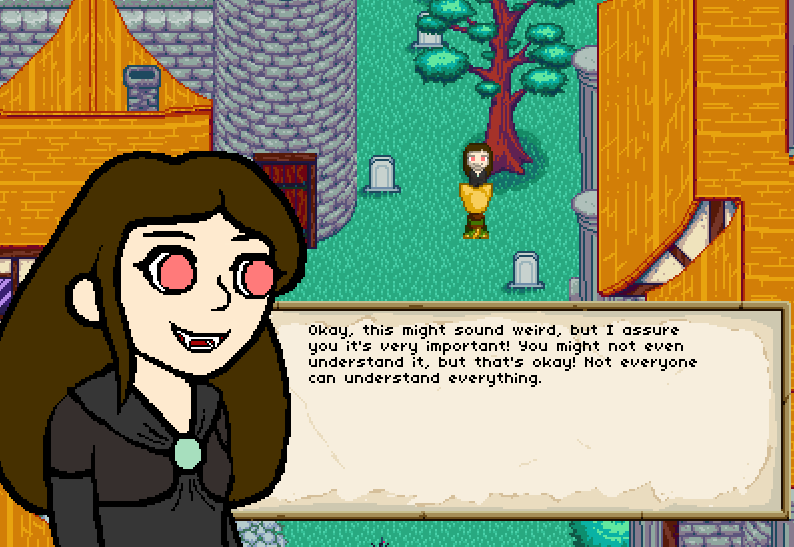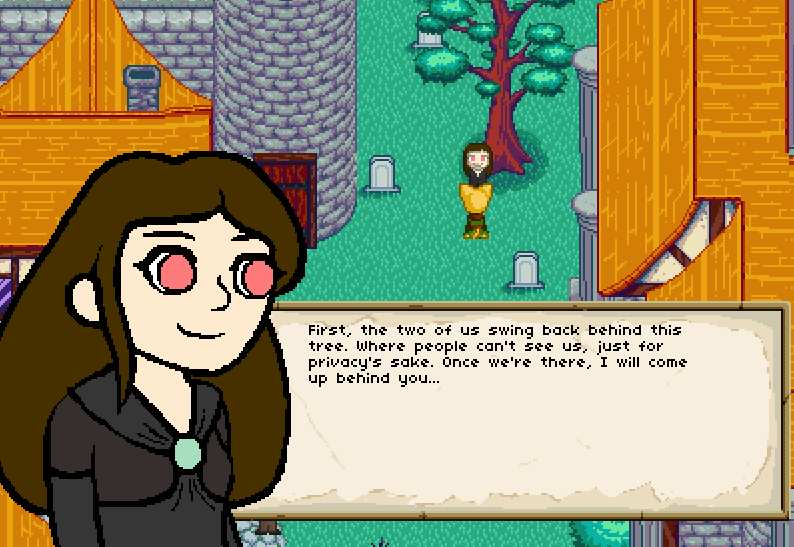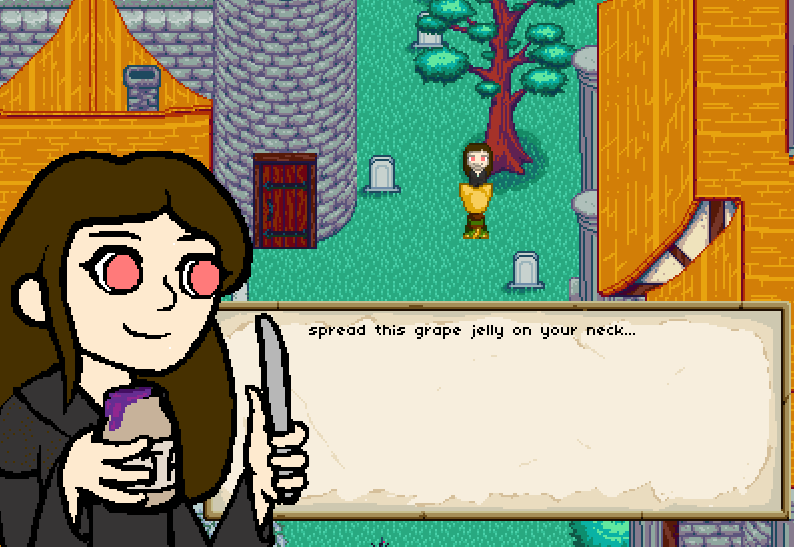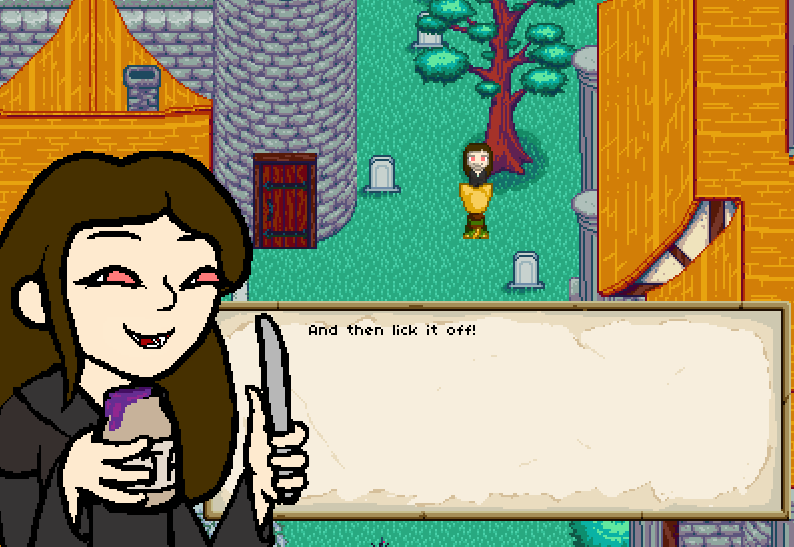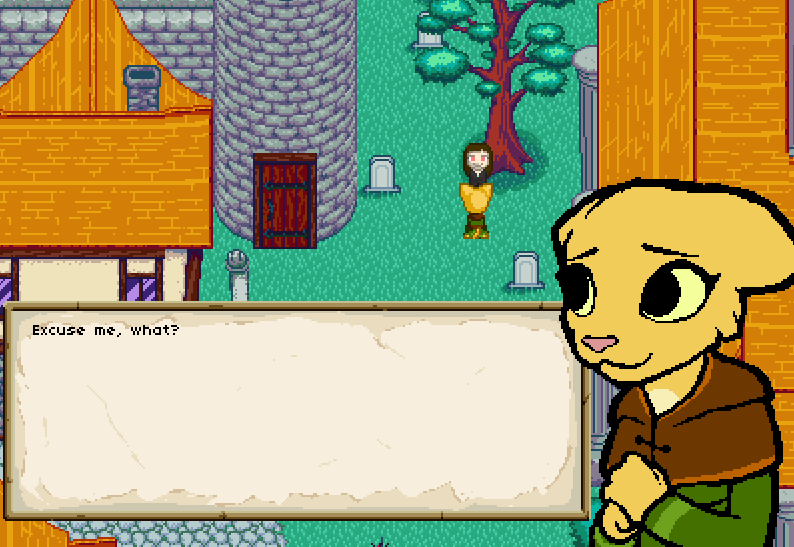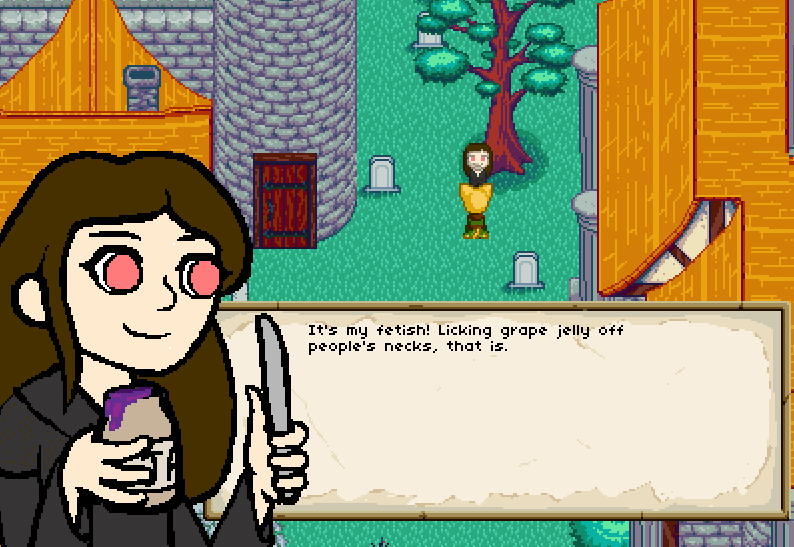 You learn about human customs…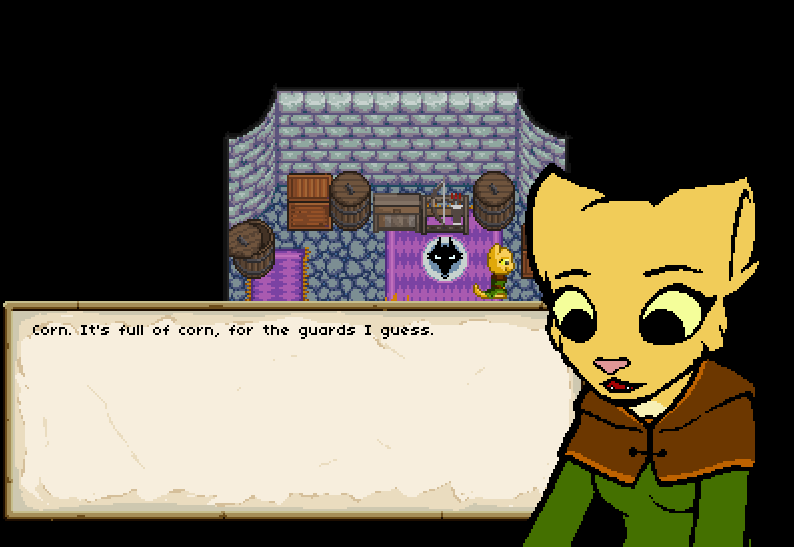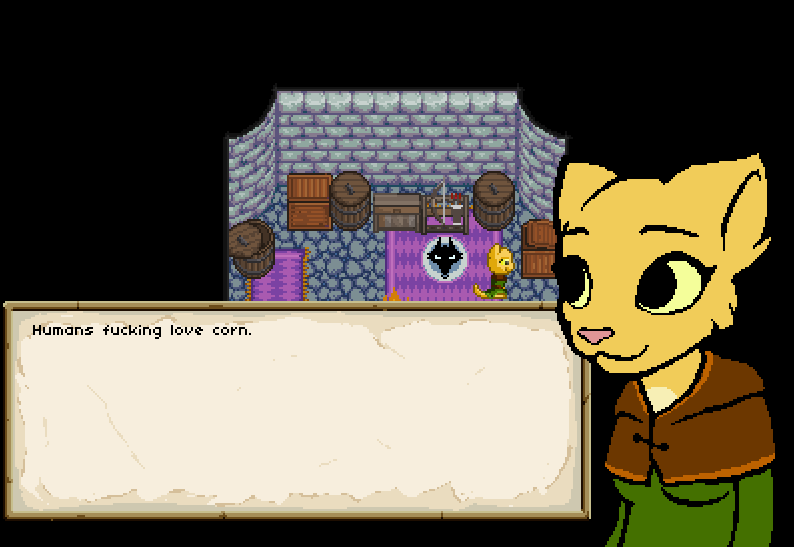 … and human headwear…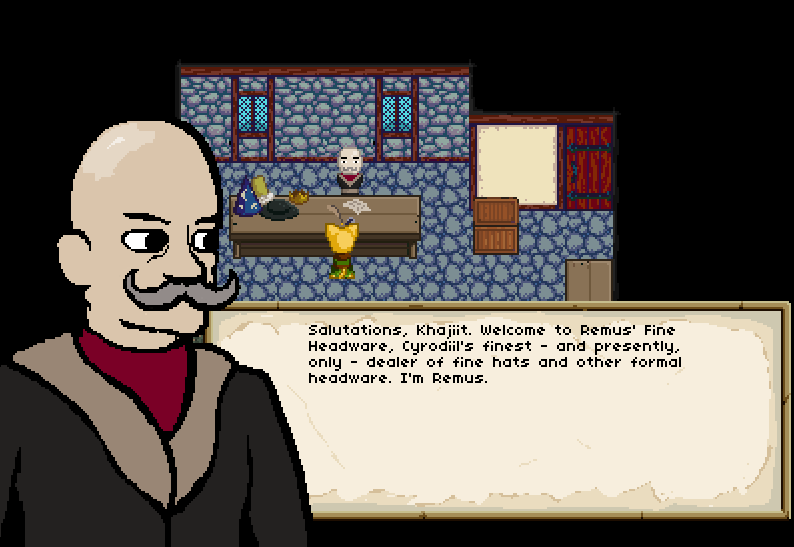 … and human problems.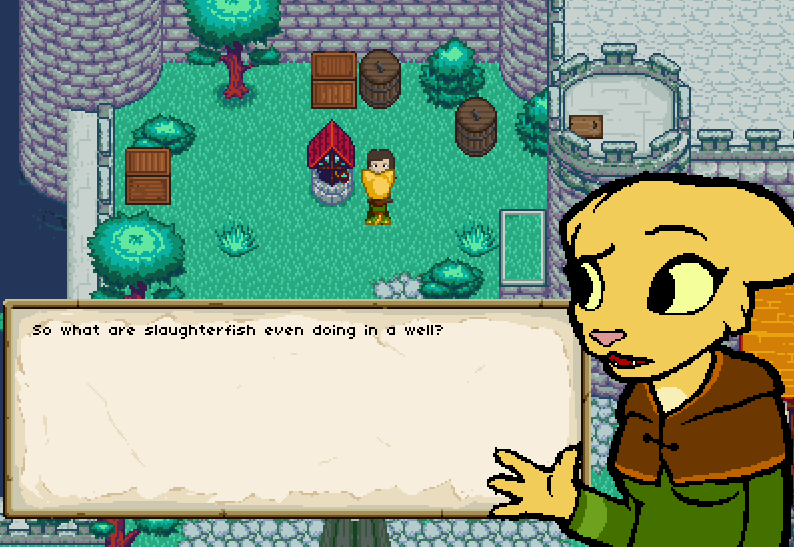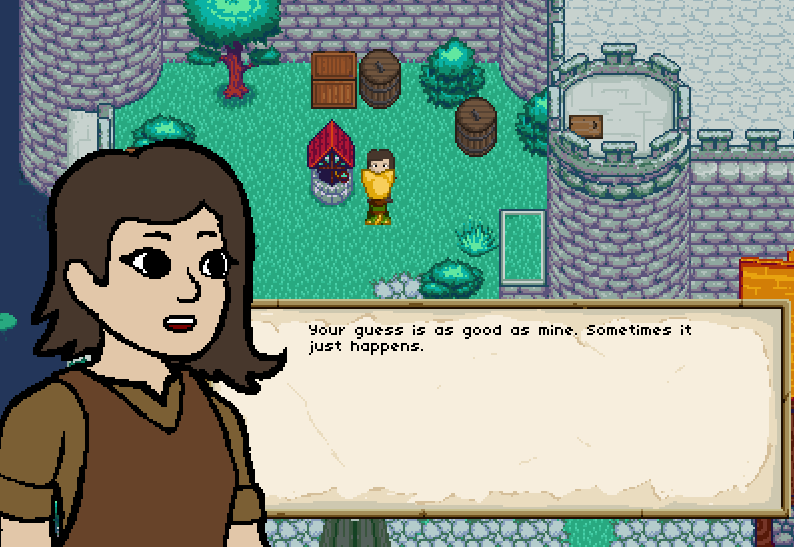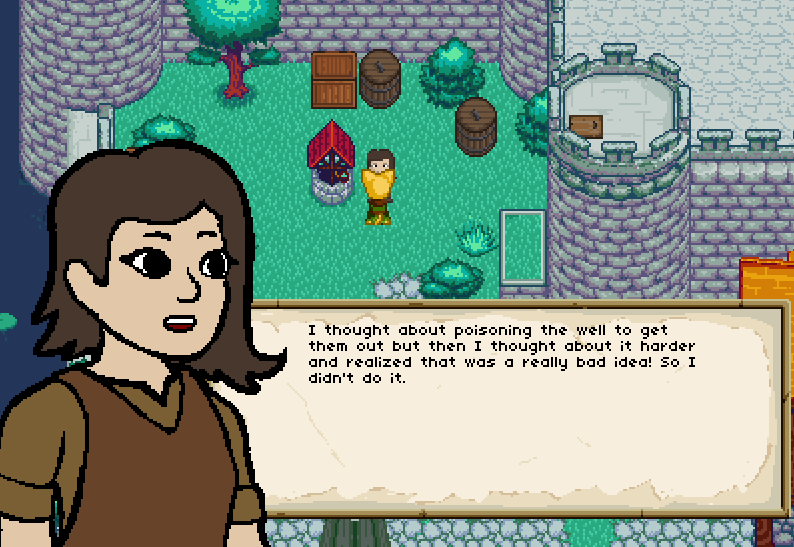 You find a competition!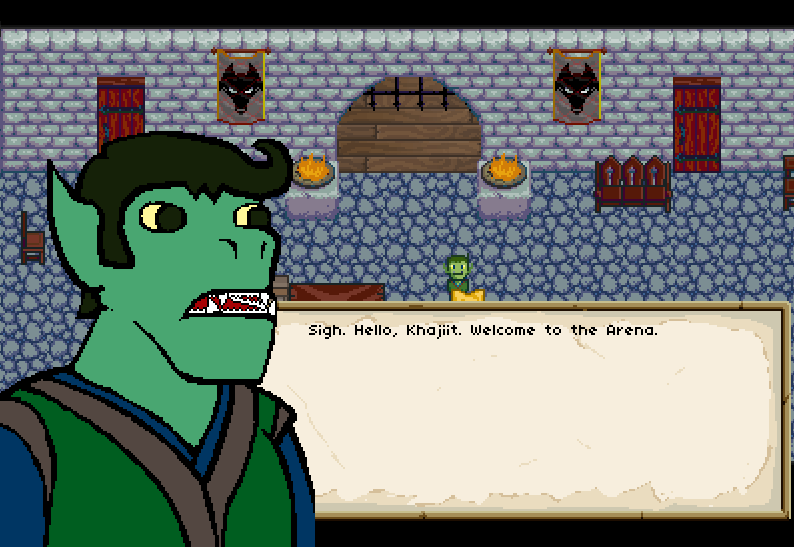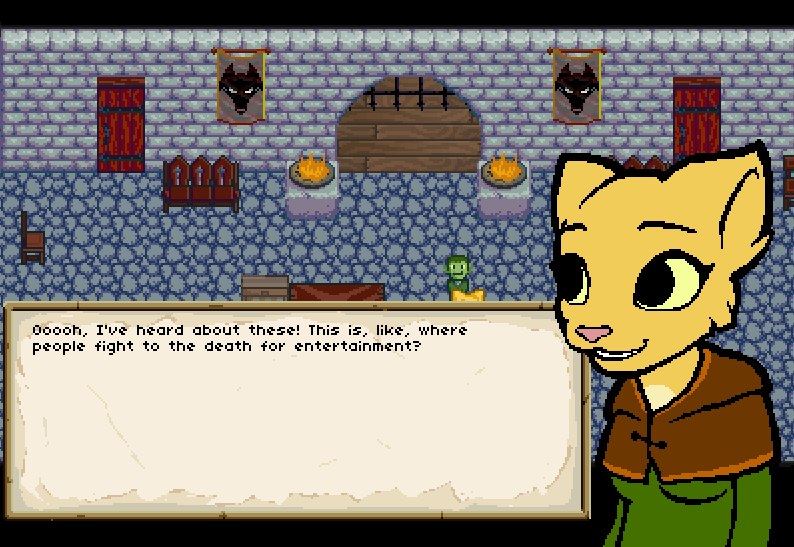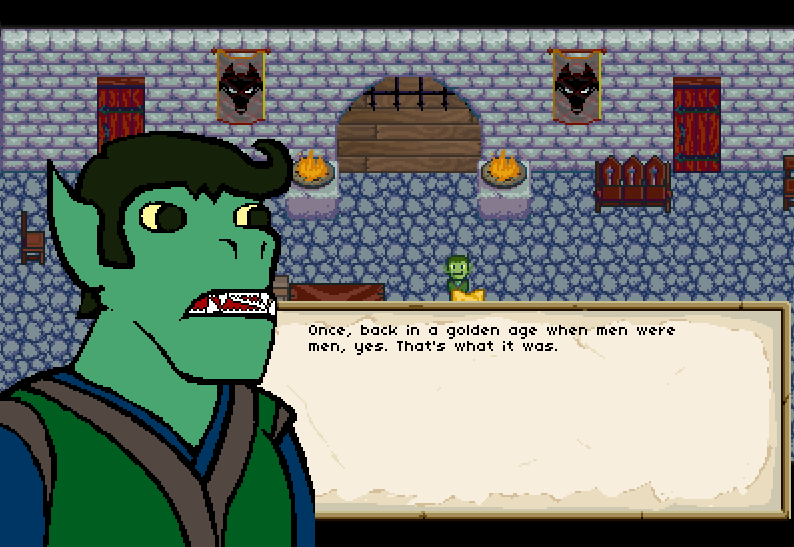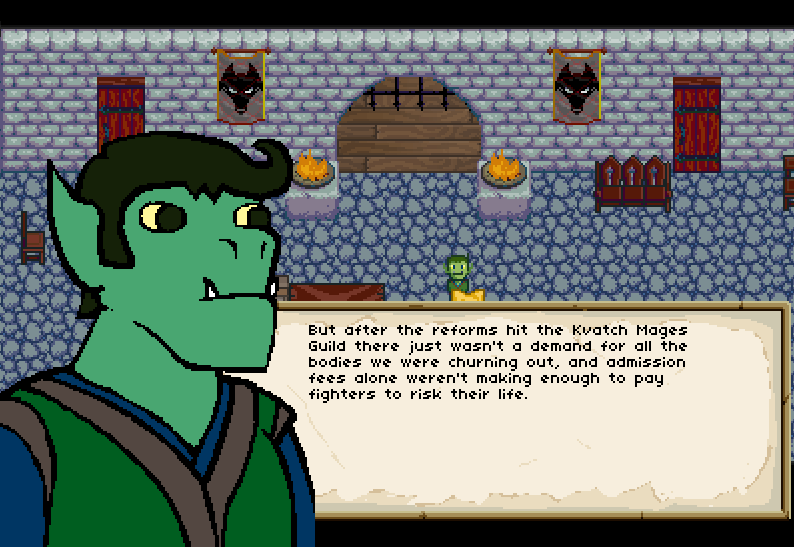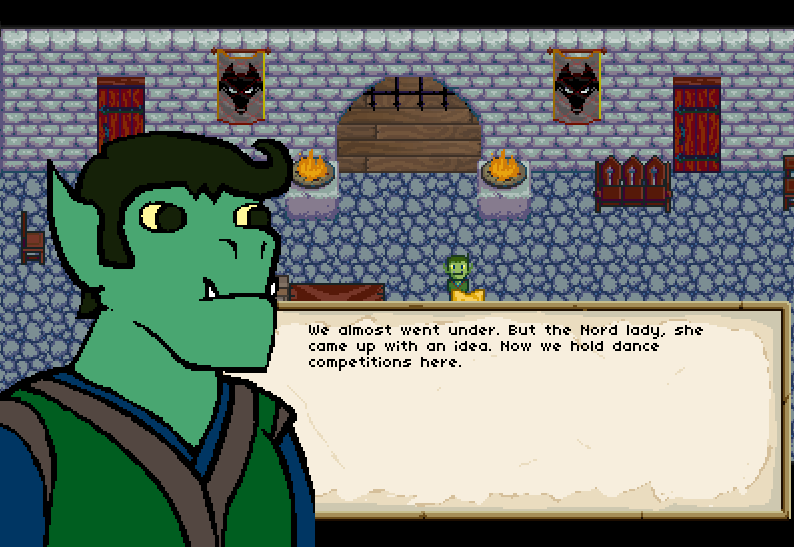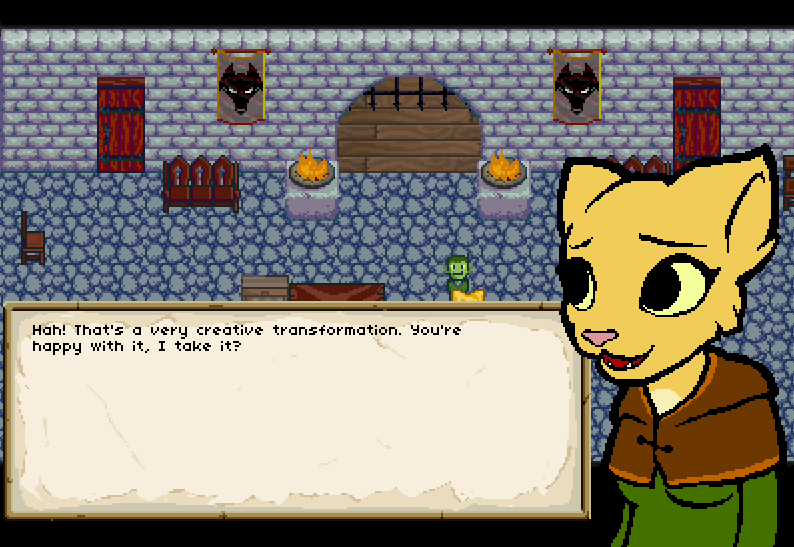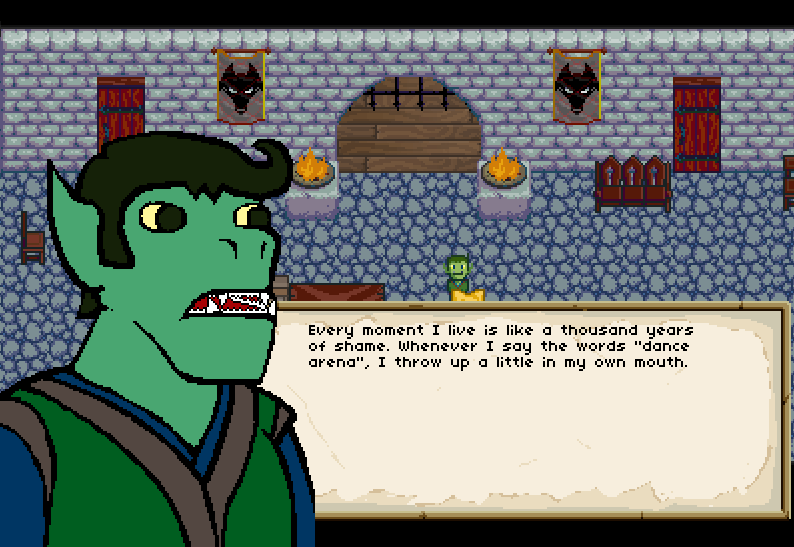 And a competitor.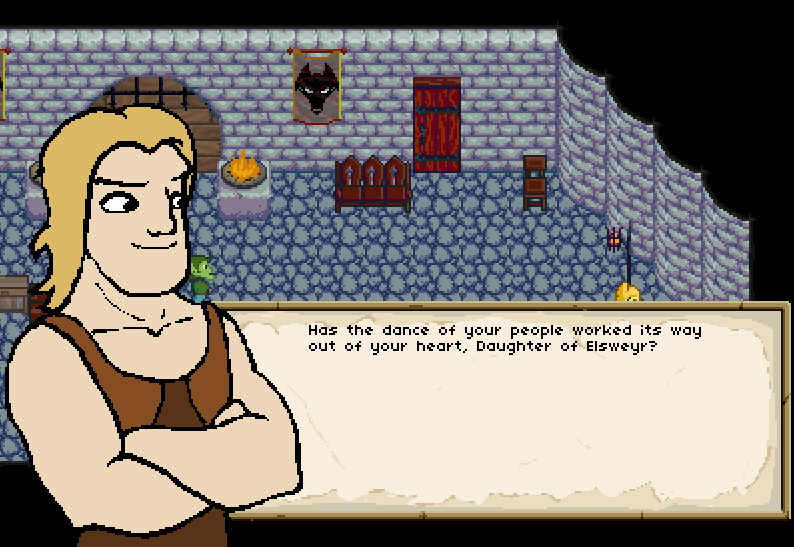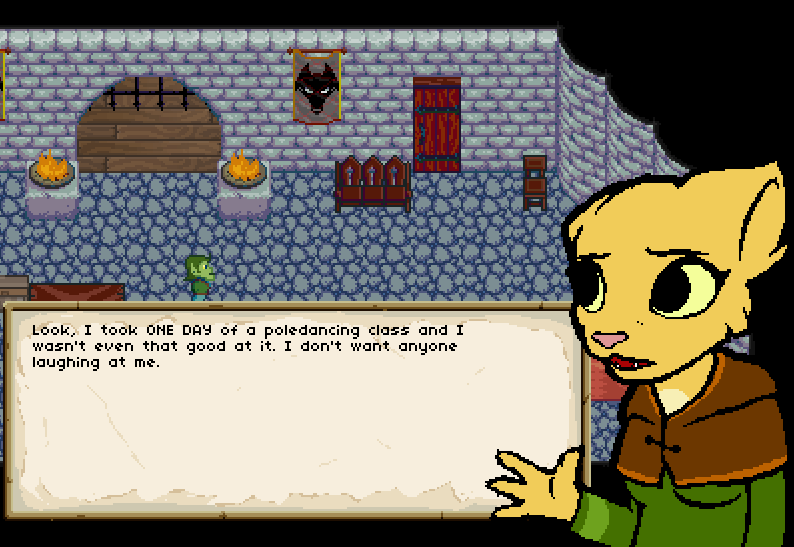 And proceed to embarrass yourself: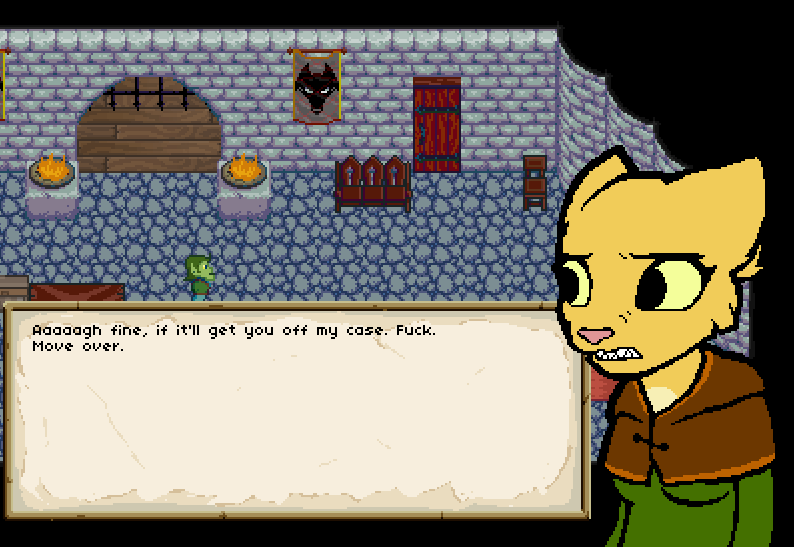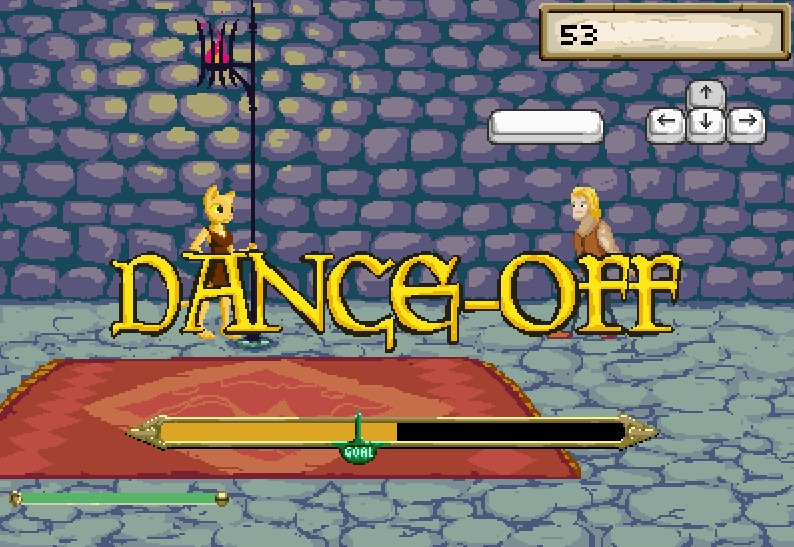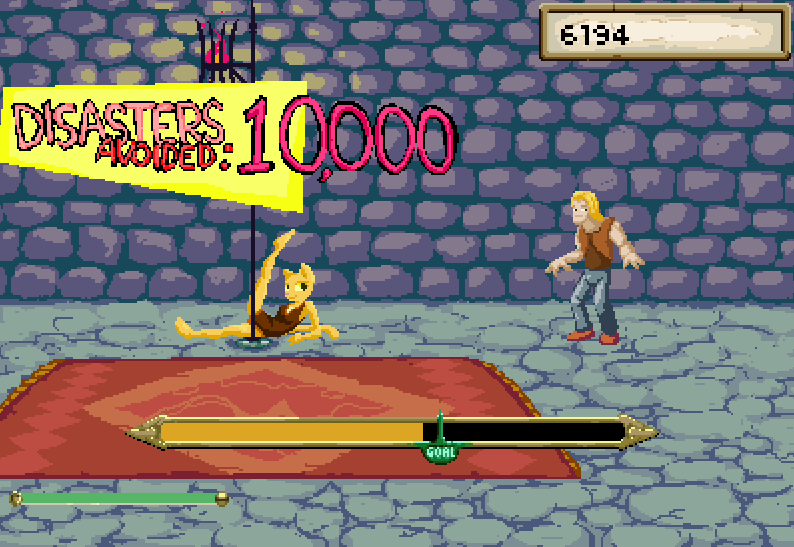 You talk to a smith…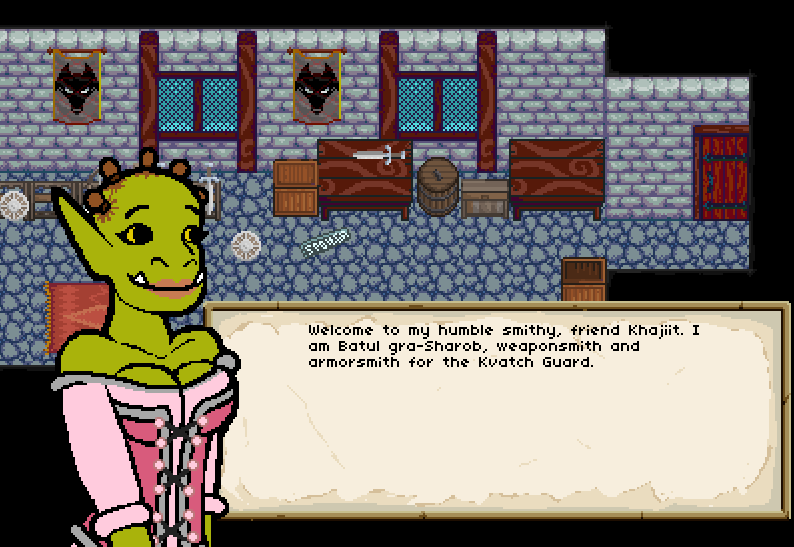 … and to a Count…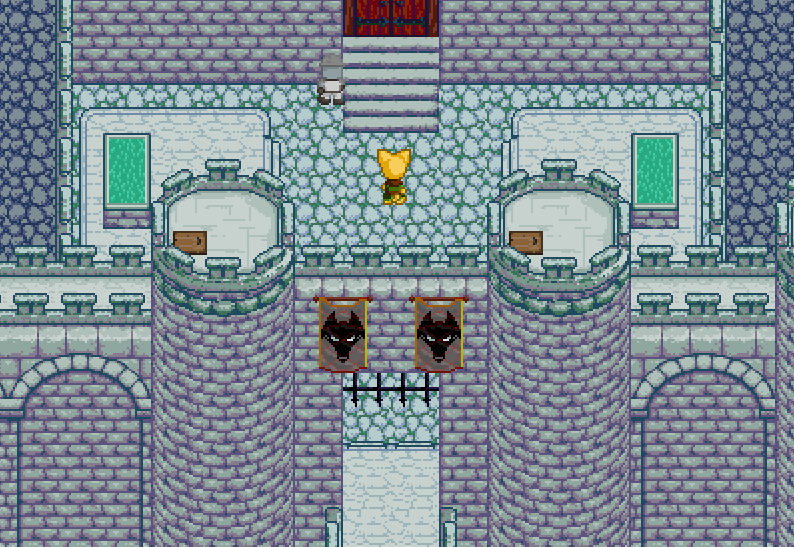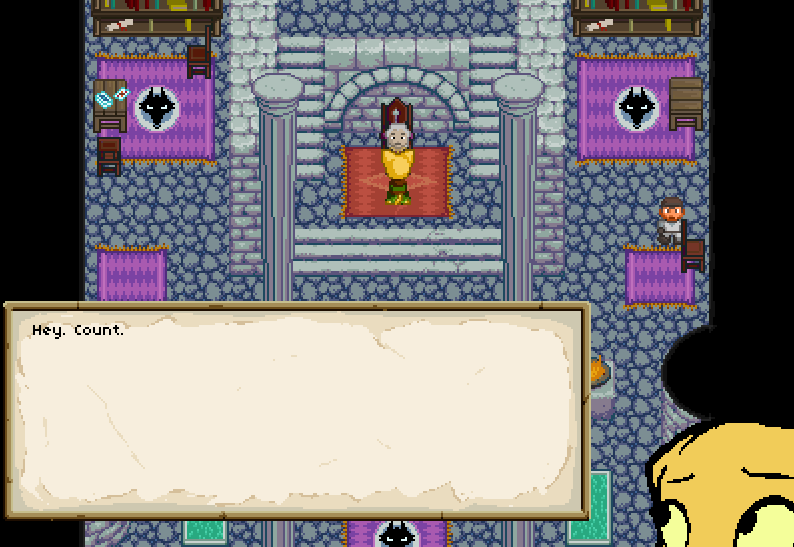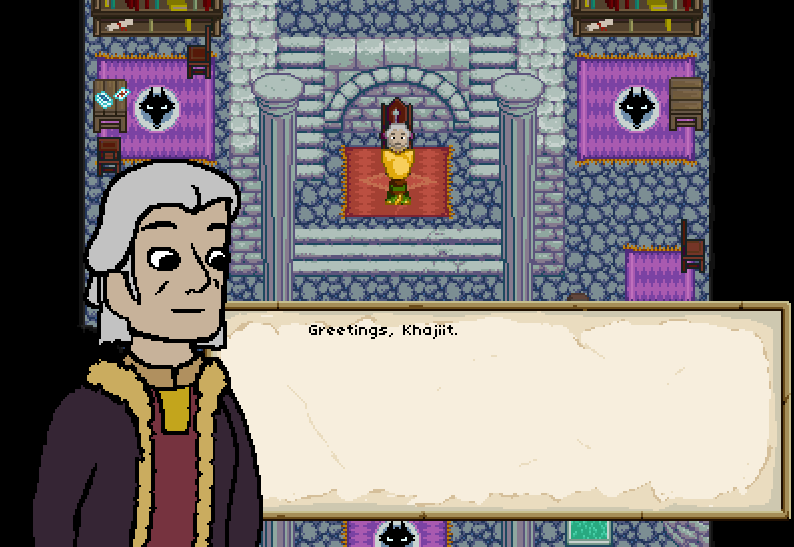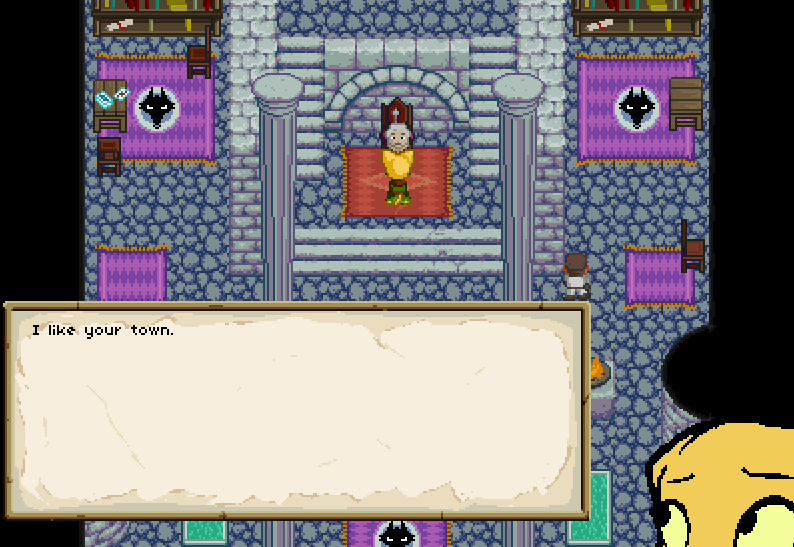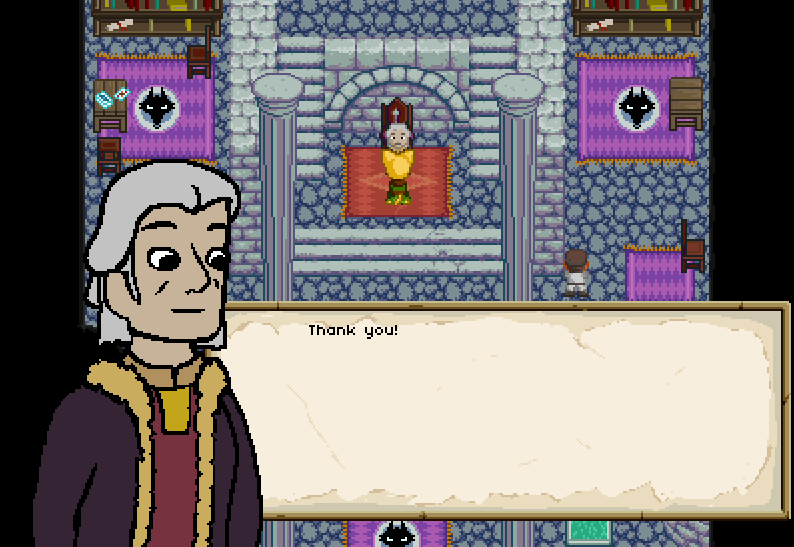 … and to some immigrants.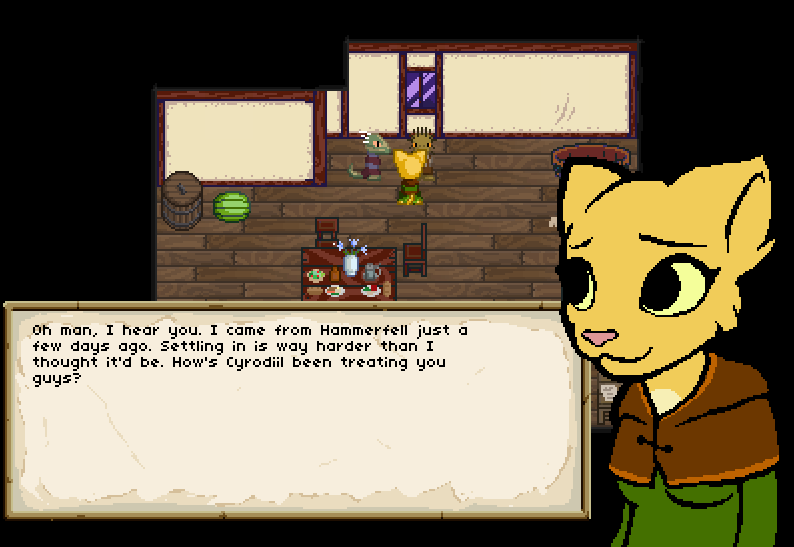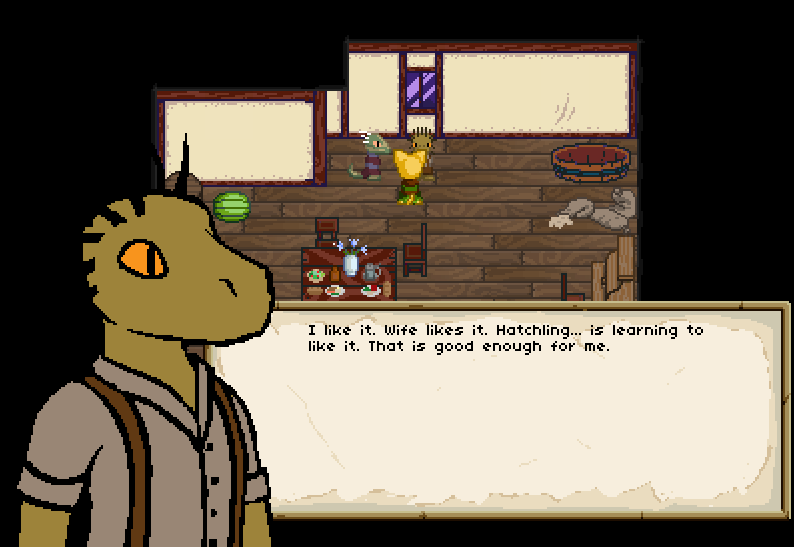 Some less thrilled than others: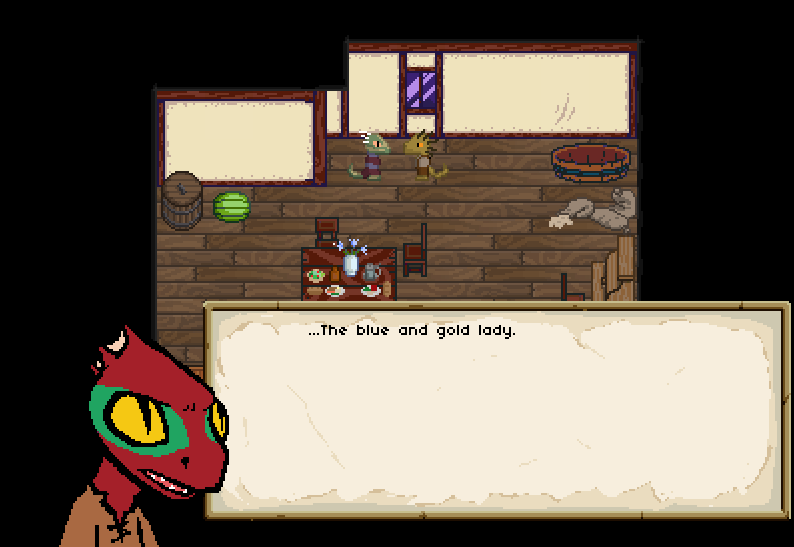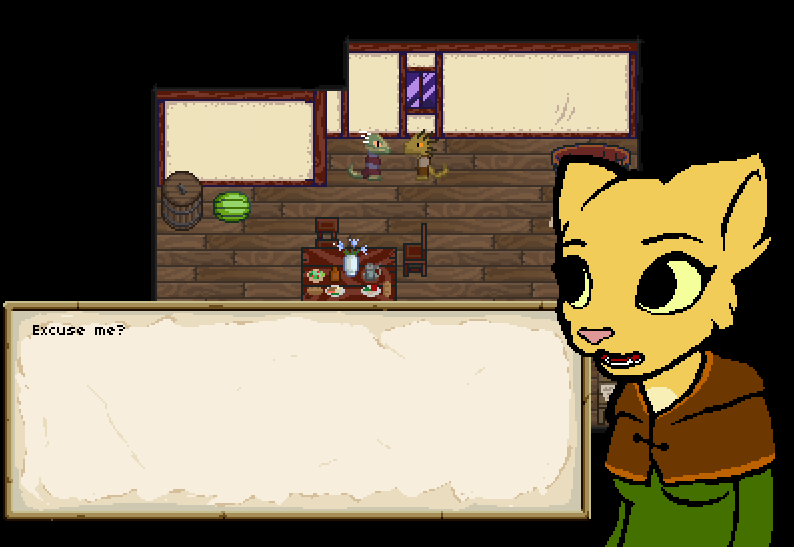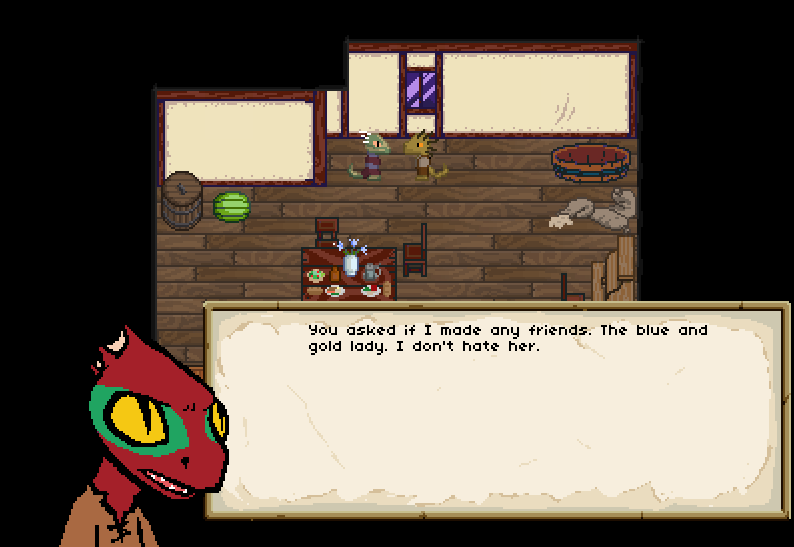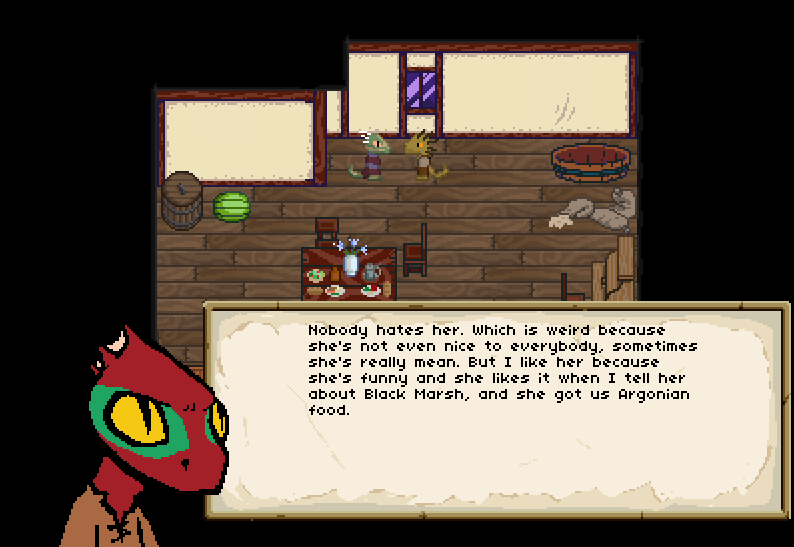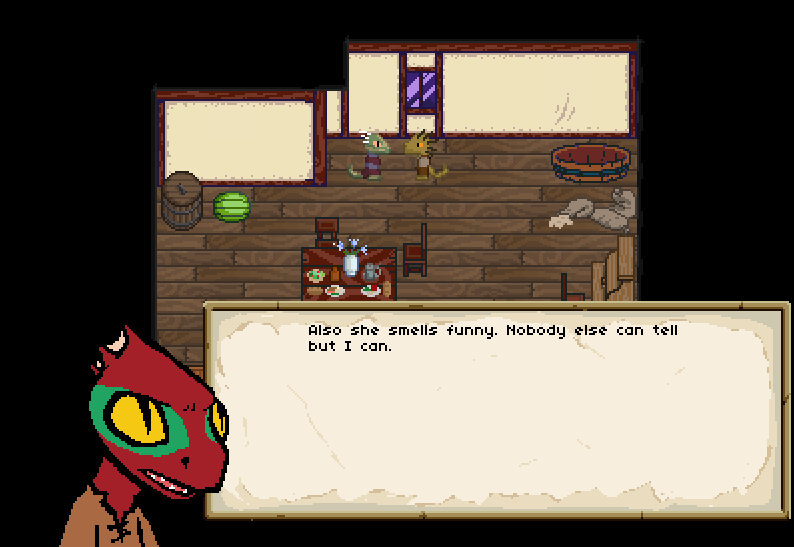 You consult some deities…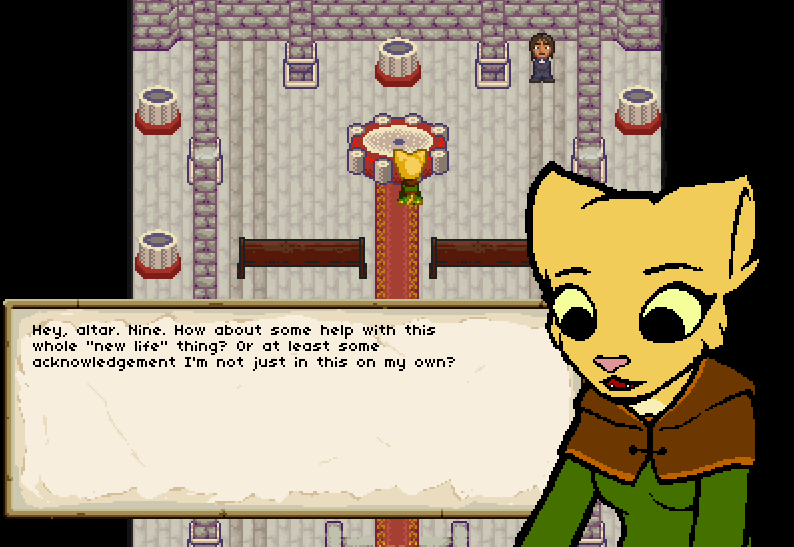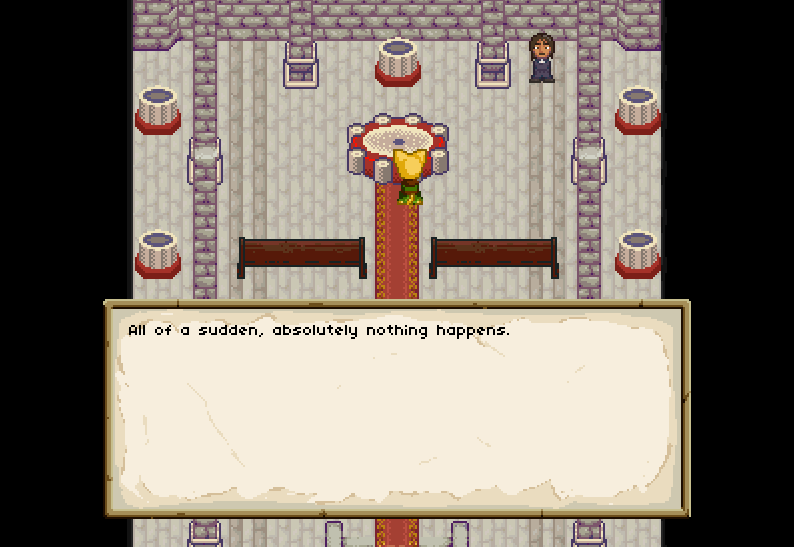 … pick on a guard captain's phobias…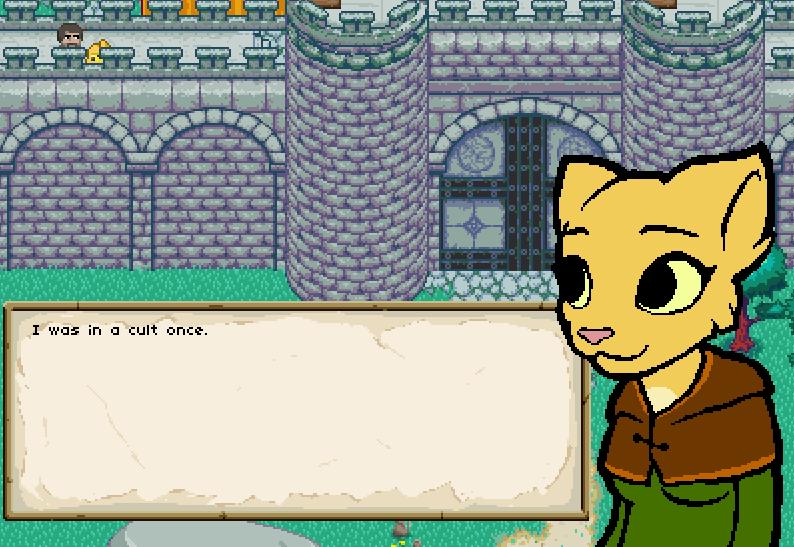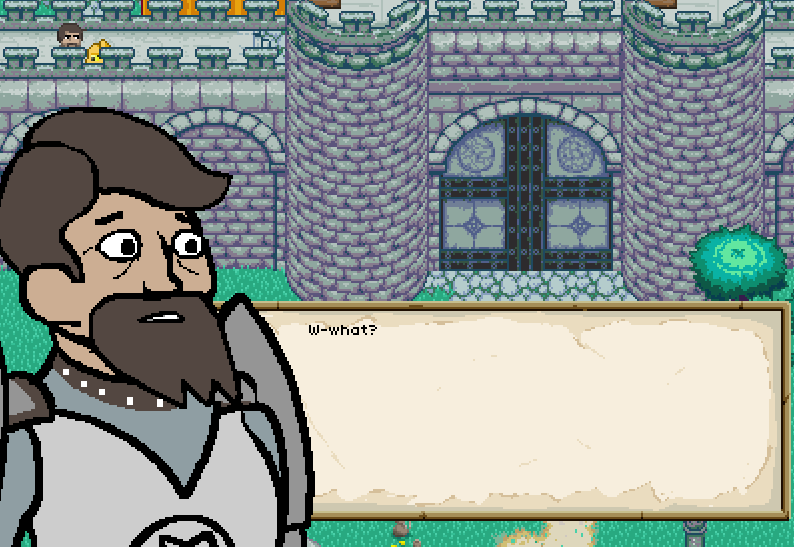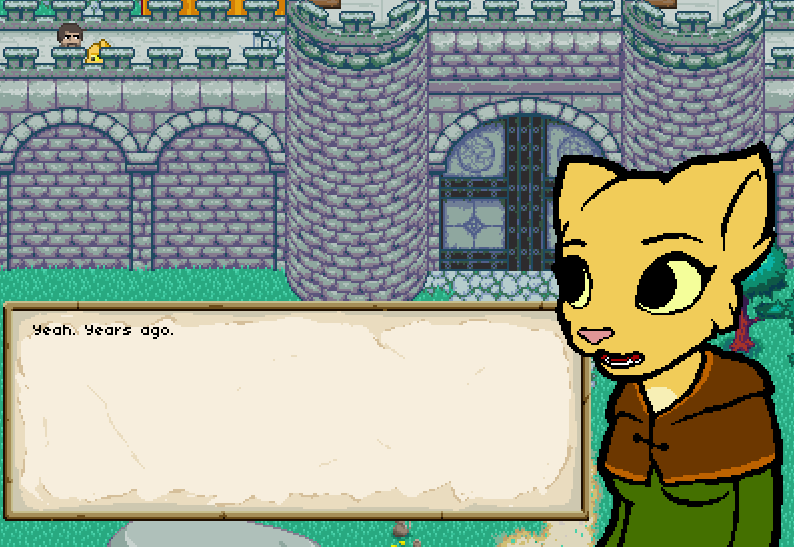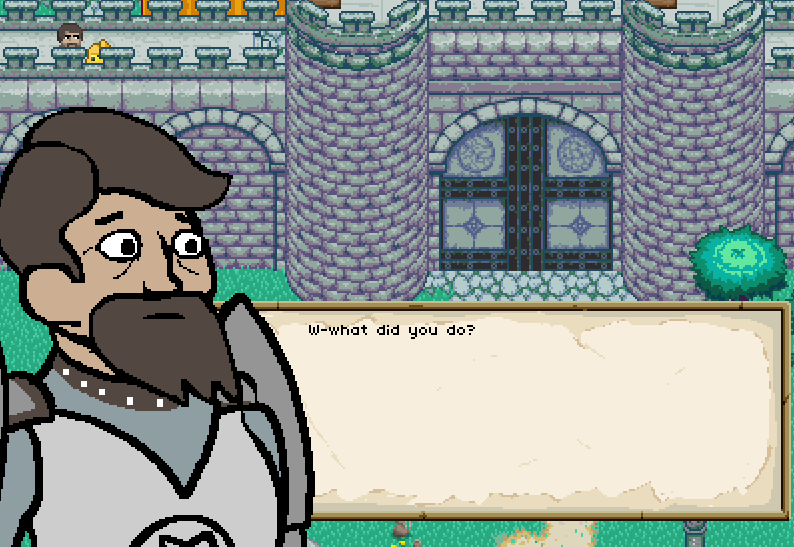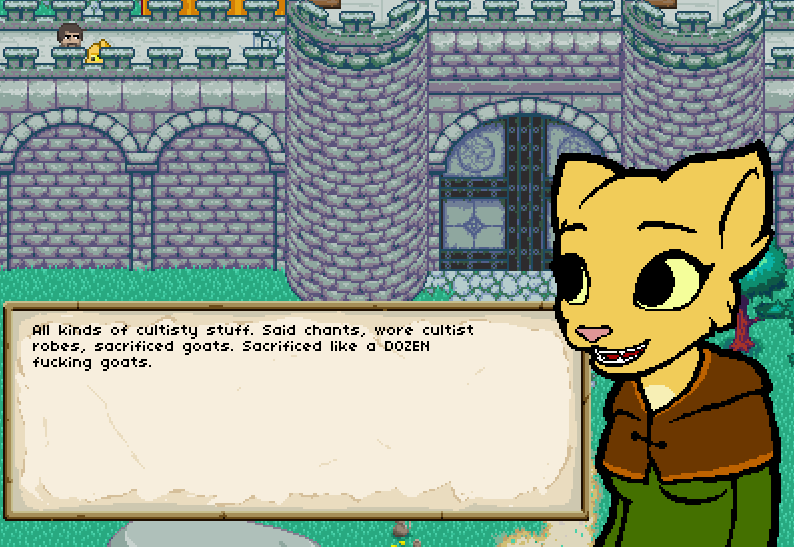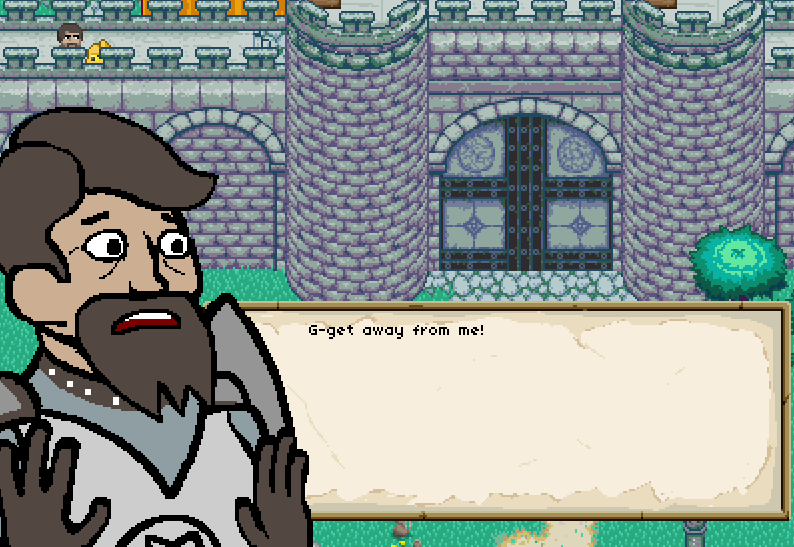 … find some work opportunities…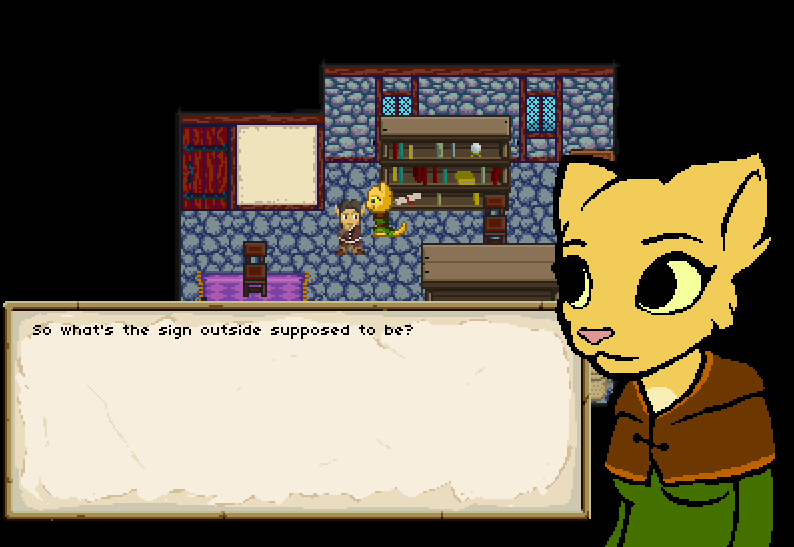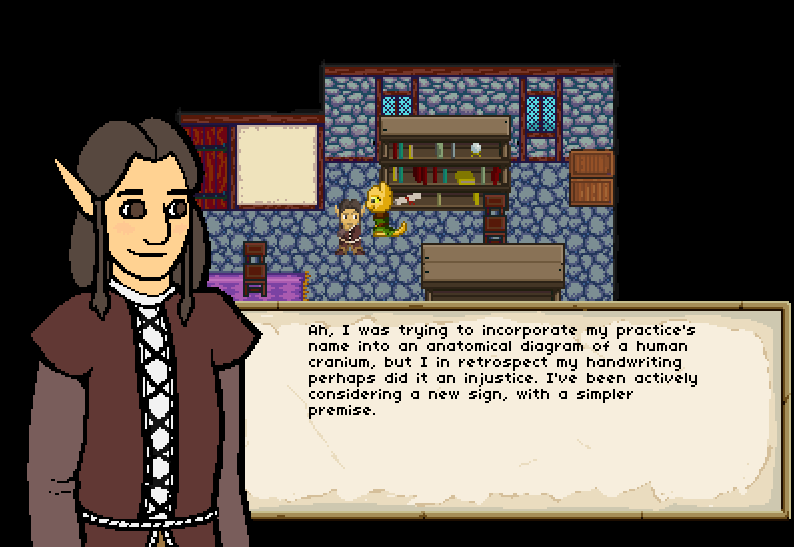 … discover a Mages Guild…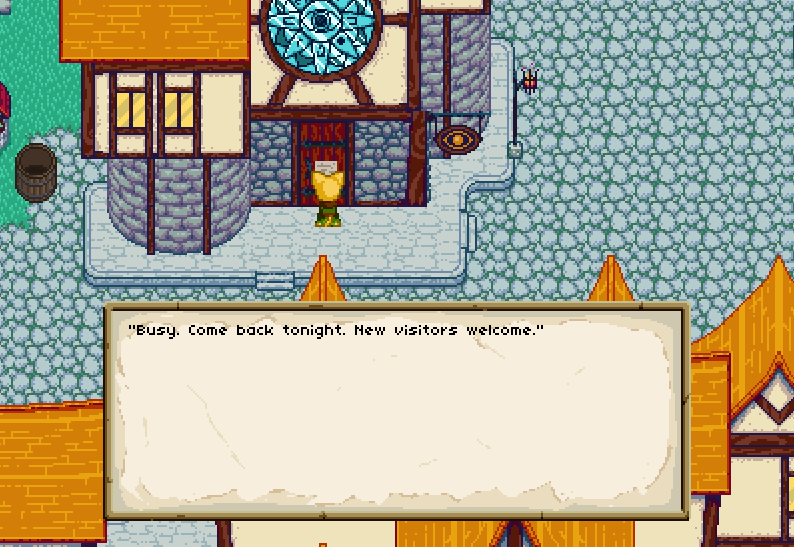 … discover a shop…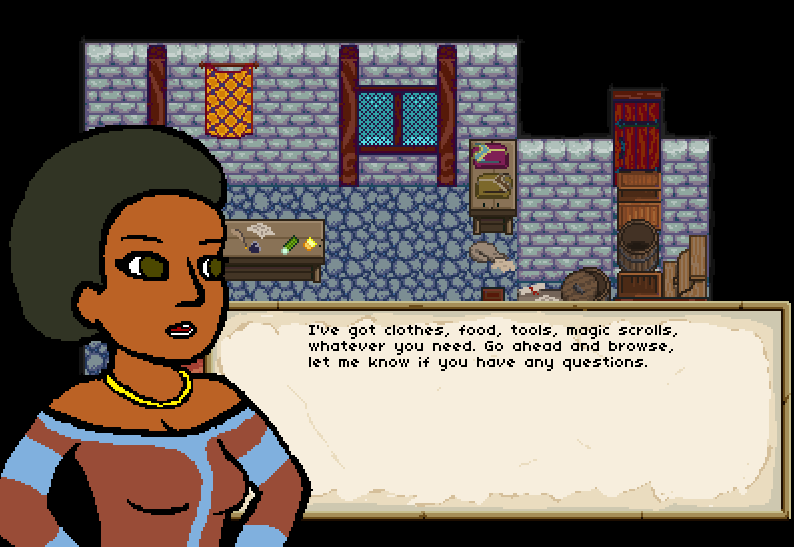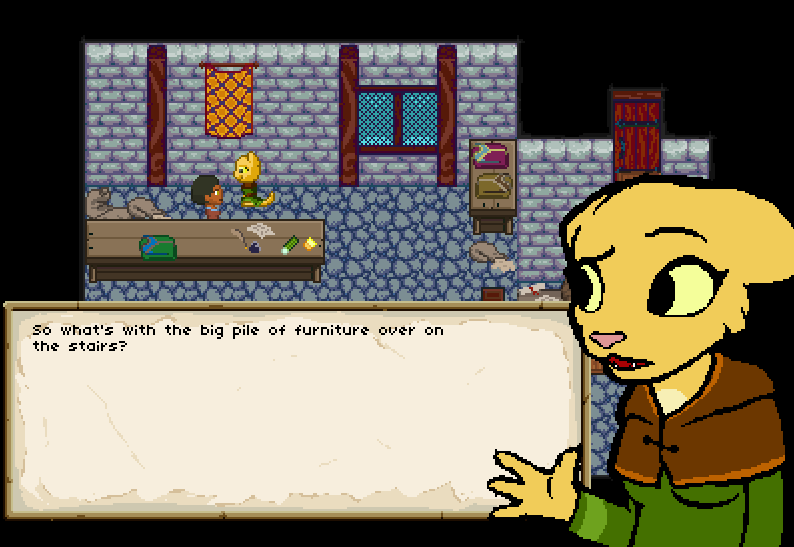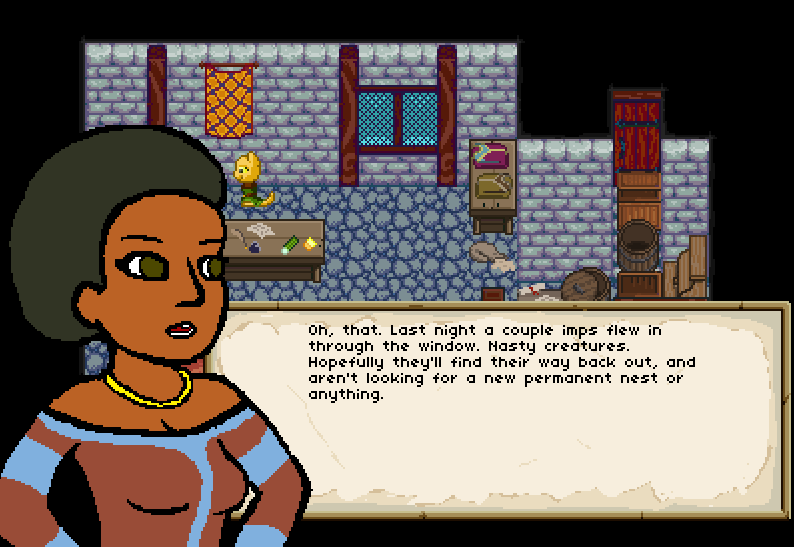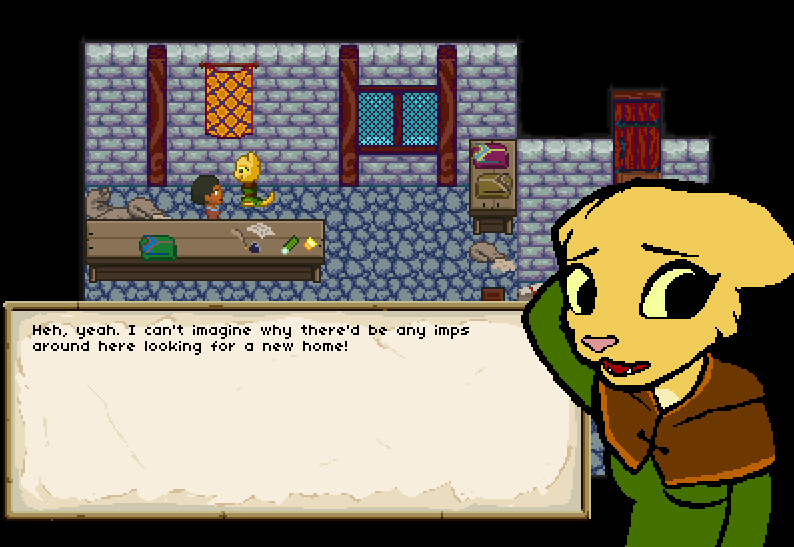 … discover an orphanage…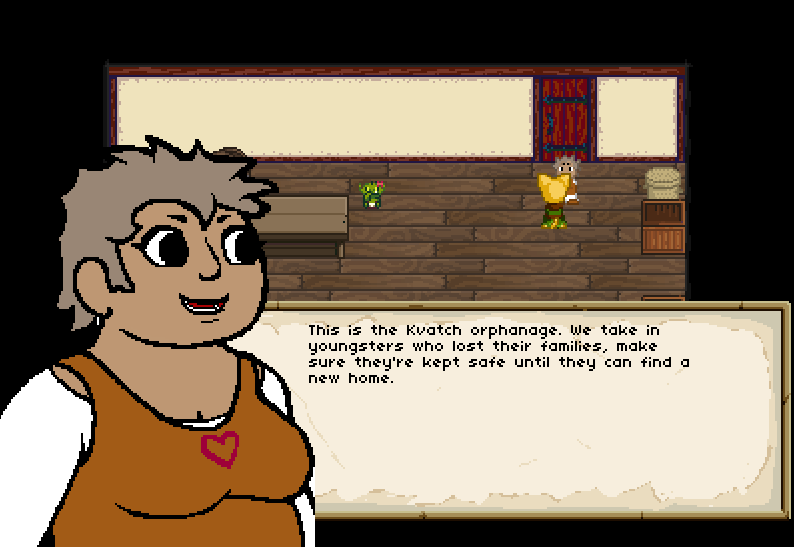 … (that a fire mage probably shouldn't be in)…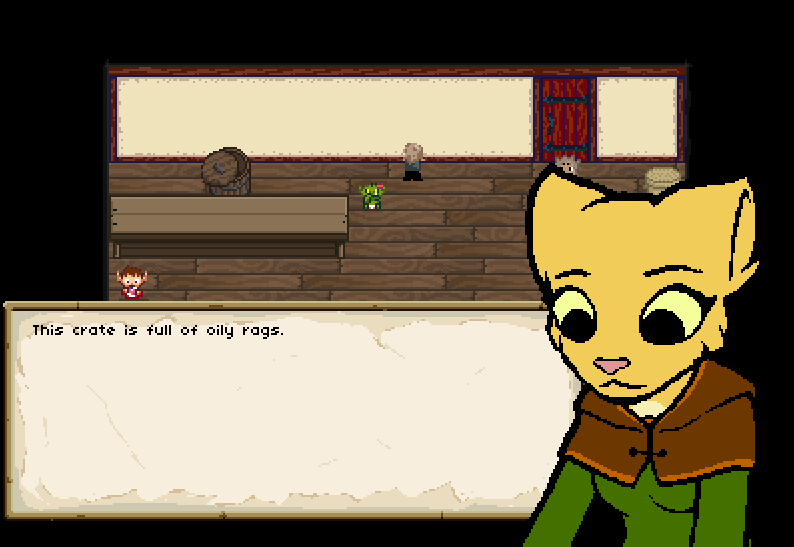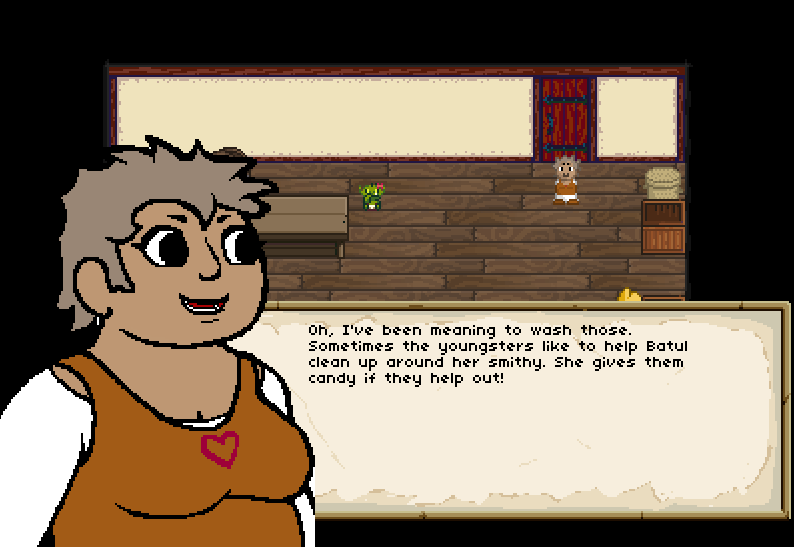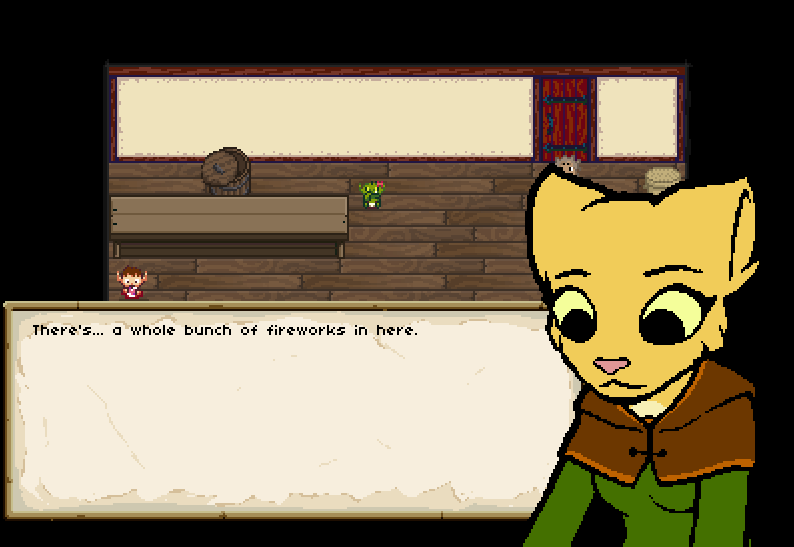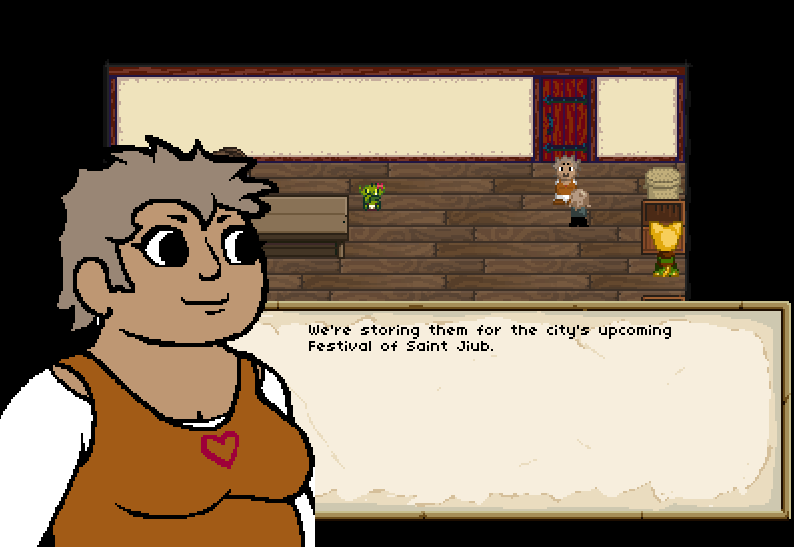 … and finally locate the bookstore without any major disasters: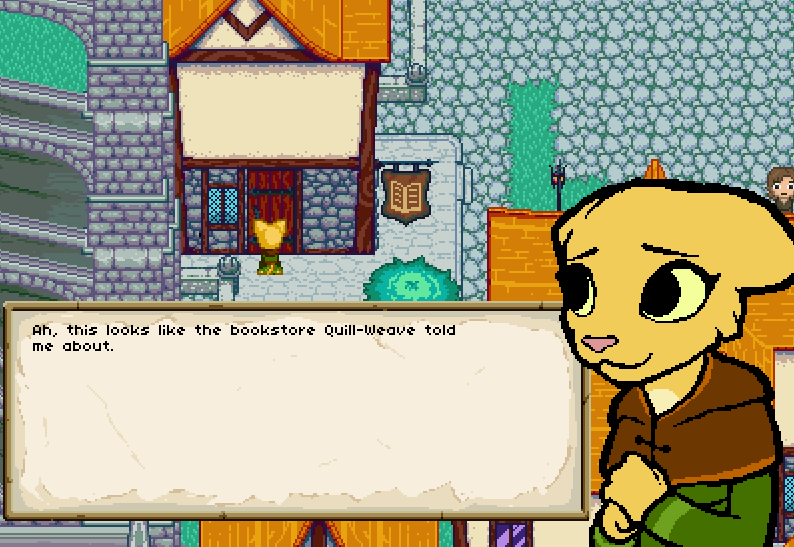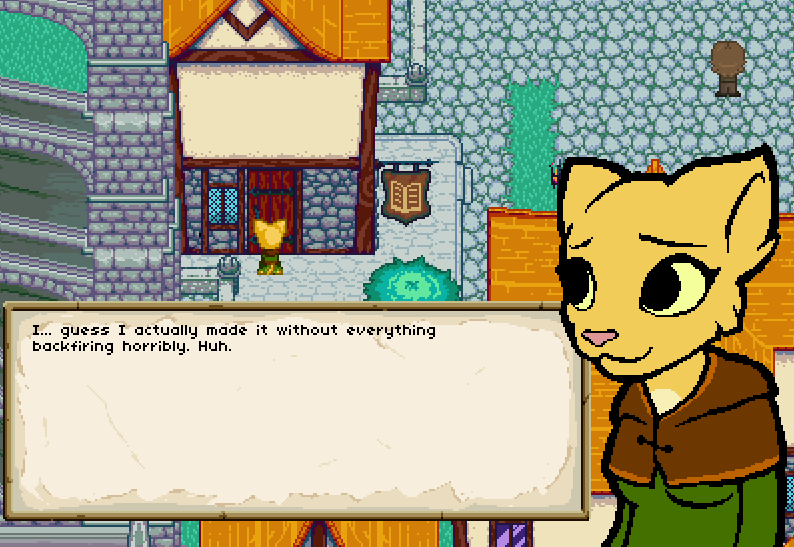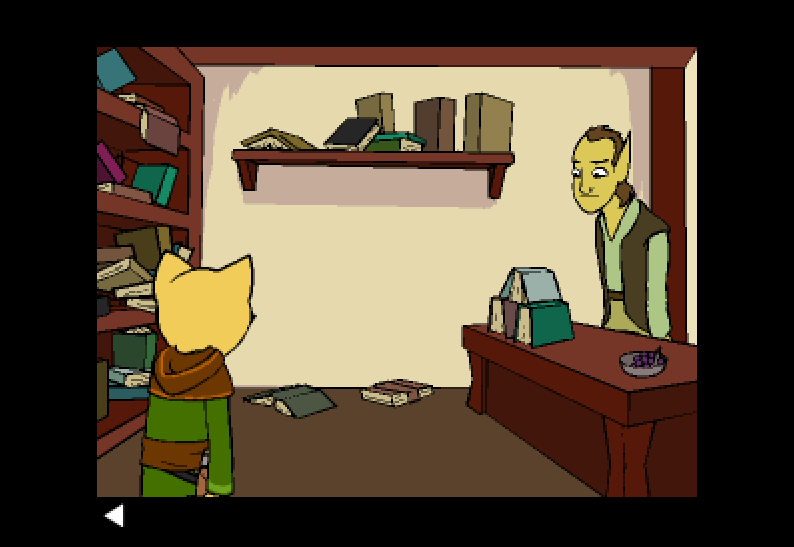 Hooray!
Additional resource credits:
Silence – music
MyUsernamesMud – music
Dapperpixel – backgrounds, characters, objects
Bropocalypse – backgrounds, characters, objects
Squiggles – objects, characters
Whimbrel – animation
Cauchemar – characters, objects
acerbicAves – objects
Ryavis – programming
Chevy Ray Johnston – Flashpunk
pgil – a really handy script
RPG Maker 2003 – a single sound effect
Shaktool – another single sound effect
Concept and visual style inspired by Andrew Hussie