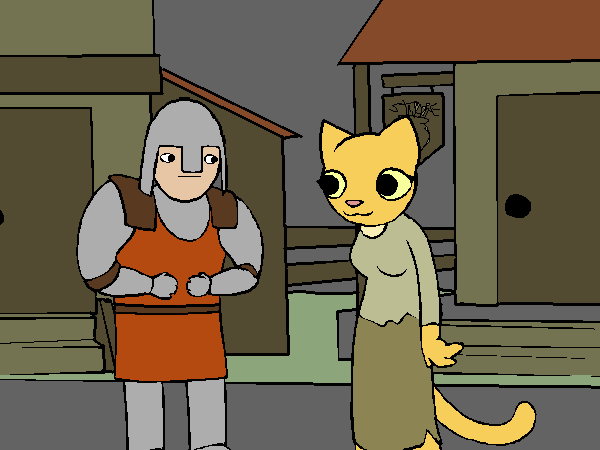 After spending the last several hours cowering behind the guard, you decide that this is an opportune moment to inquire as to whether you can join the city watch. You explain that you don't have any experience and have never held a weapon in your life but you have a willingness to learn new things and will work very hard. One day, you say, you will be the best guard. What do you think?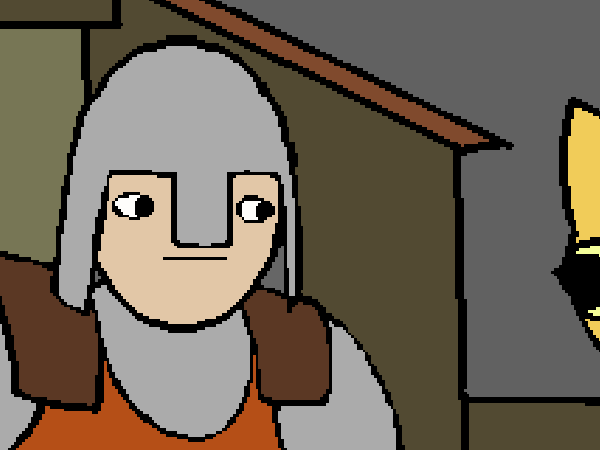 The guard looks at you with a troubled, uncomfortable glare, like that of a man who must explain to his paraplegic daughter that her dreams of becoming a ballerina will never come true. He struggles to find the softest words, some gentle way to let you know that you're not exactly what they want in a guard. You're scrawny and unintimidating; nobody would ever say "hey, you should consider joining the guard". They just don't need you.
Your astute senses pick up on his internal struggle. It is time to up the ante.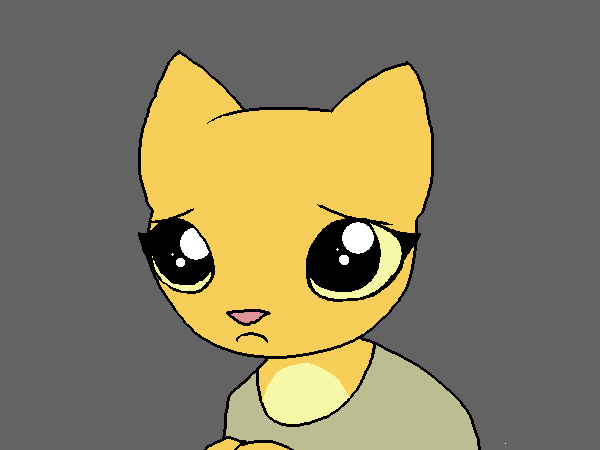 Maybe you could be a guard, he says. Usually guards are tough and brave but sometimes there are exceptions, perhaps? If you work hard enough you can accomplish your dreams, whatever they are.
He doesn't have the authority to accept you into the guard, though. You'll have to go to the castle and speak to the Countess.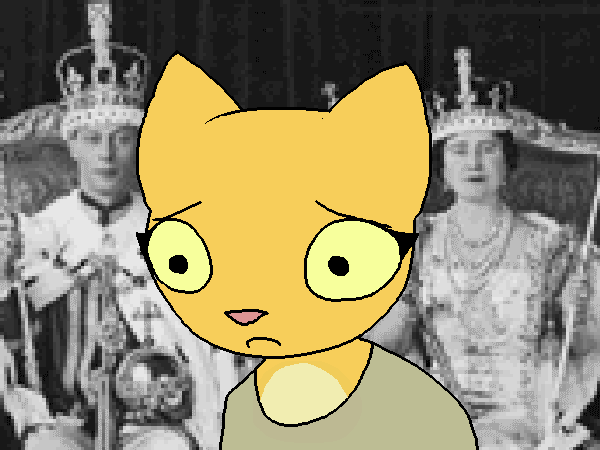 Suddenly becoming a guard doesn't sound like such a great idea.
Kandel wrote:
Promptly meow to the gaurd, and awkwardly shuffle to the general store, trying to hide the fact that you are so scared and your eyes are the size of dinnerplates and you really need a litterbox.
You don't really want to invite any cat jokes. You don't know if your fragile ego can take it right now. May as well check out that store, though.
You enter the store with the terrible sign.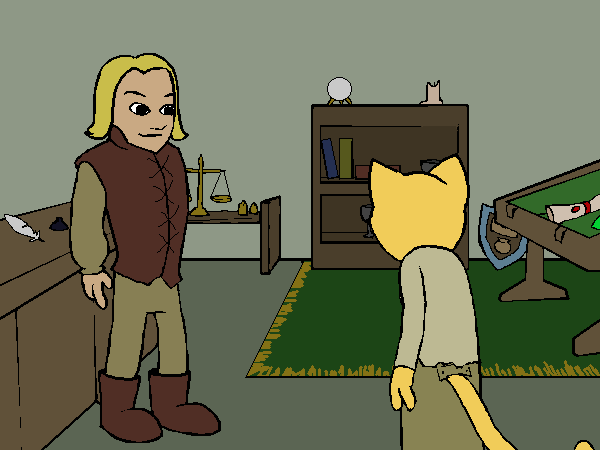 The owner welcomes you to Lelles' Quality Merchandise. He invites you to look around, and offers to answer any questions you might have.