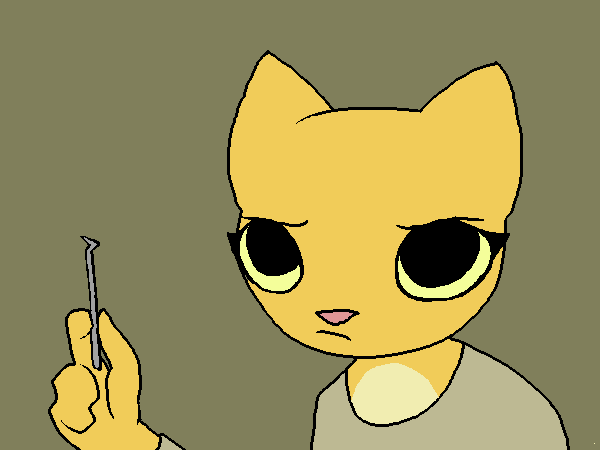 Excuse me but part of your plan was to stay out of jail this time.
And you don't really think a tin cup is going to play a very pivotal role in what you hope will be your rags-to-riches story. Though admittedly it would effectively double your wealth.
SleepingOrange wrote:
>or go find a guild of some sort i guessssss maybe magic magic is cool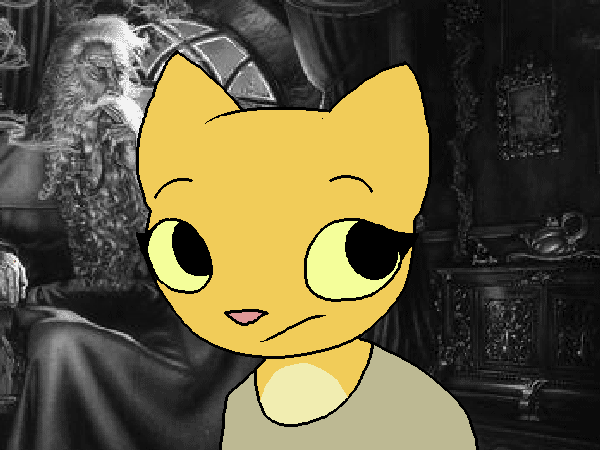 You can't be a wizard.
Wizards have long flowy beards. You assume it is a prerequisite.
oidip wrote:
>Ask the Elves what they are still doing here. On your trip here you heard that an emergency Elf Summit was happening on…… the island that it always happens on in a few days.
You ask the elves why they're not at the emergency elf summit on elf island. Isn't that where elfy elves have to go?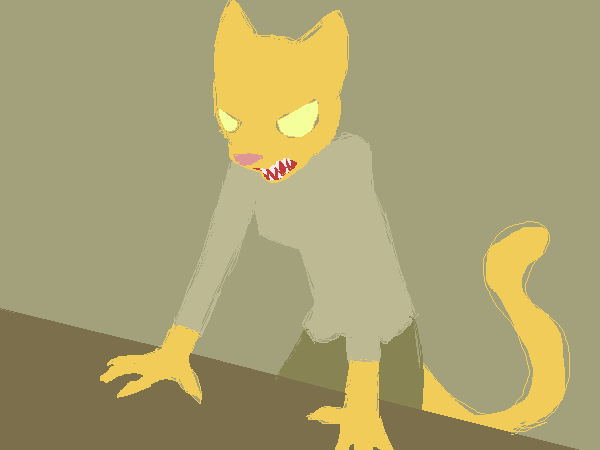 In retrospect your tone was probably a little too aggressive.
They retort that there's a sale on Fancy Feast at the Imperial City. Shouldn't you be headed off that way?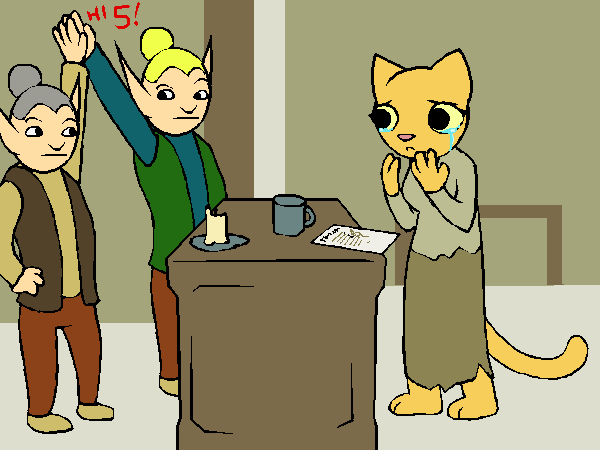 Cat jokes always cut you deep. That burn was so sick it lit the candle.
It's made slightly worse by the fact that you really would like some (cat)food.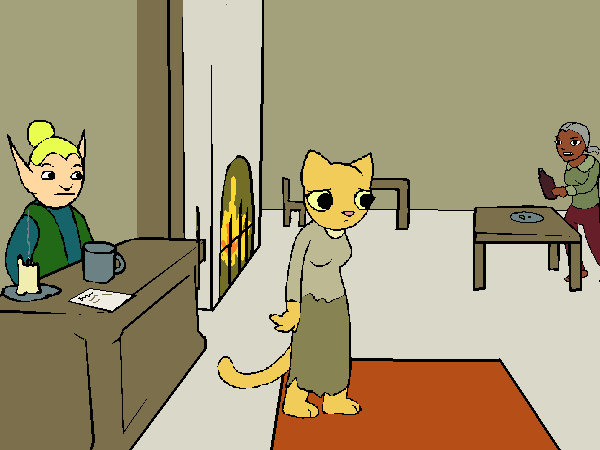 These gay elves are racist fucks and you don't want to talk to them anymore. Maybe you'll go check around for a bulletin board offering jobs, or ask that store owner if you can redesign his sign. You could try to sell your clothes, but that would just leave you with no pockets to hold your money and lockpick, and you'd probably get arrested for public indecency anyway. Or maybe you can forget about the whole "keep a good reputation" thing and go find a party where you can do your pineapple tri- oh hey that lady with the bottle is yelling something incoherent at you. Maybe you should reply, or just walk away very quickly.