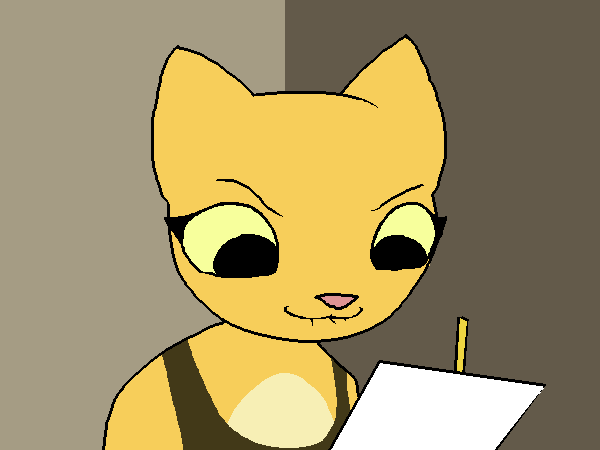 You have the best idea. There's going to be armor and jingly bells and rocket boots that shoot lightning and a fake beard and wait this is stupid and unrealistic. You start over.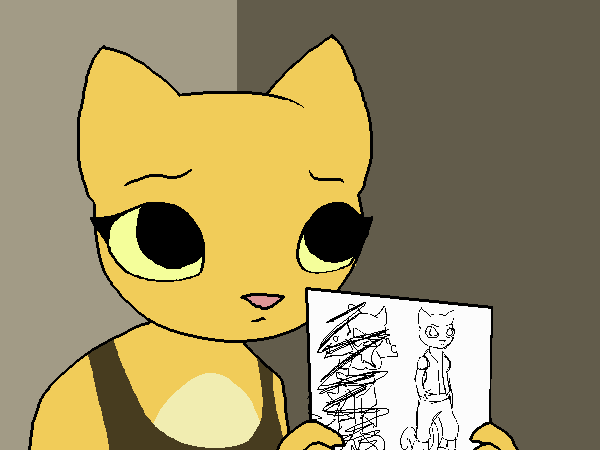 How's this, on the right?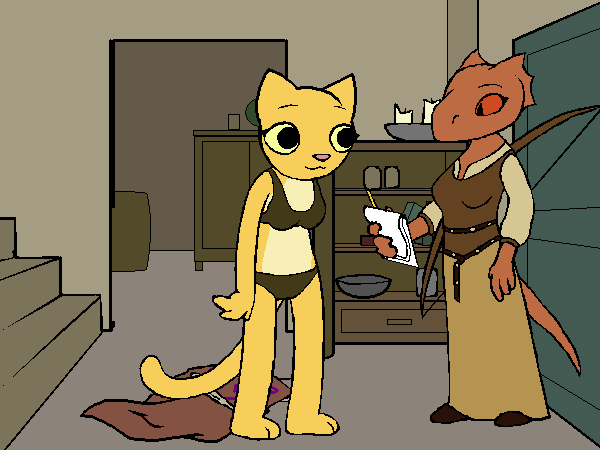 Quill-Weave says she should have no problem finding something just like that, since this is a seaside town. She also throws in a nice compliment about your drawing skills, which brightens your mood a bit.
She's been meaning to buy some new outfits for herself anyway so she'll be back in an hour or so. She'll answer any more questions you have when she gets back; until then feel free to help yourself to whatever's in her kitche-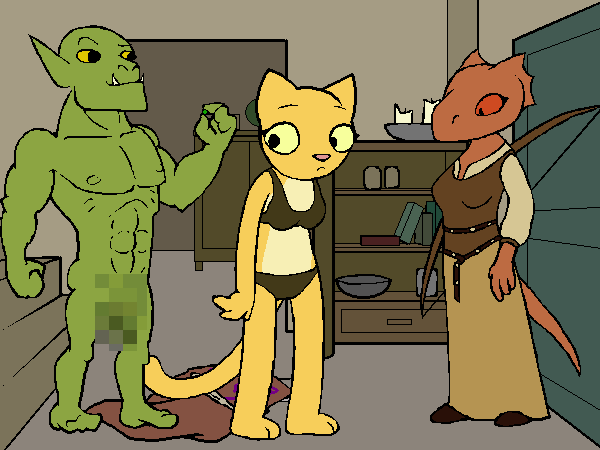 Hello ladies.
Has anyone seen a pair of red trousers?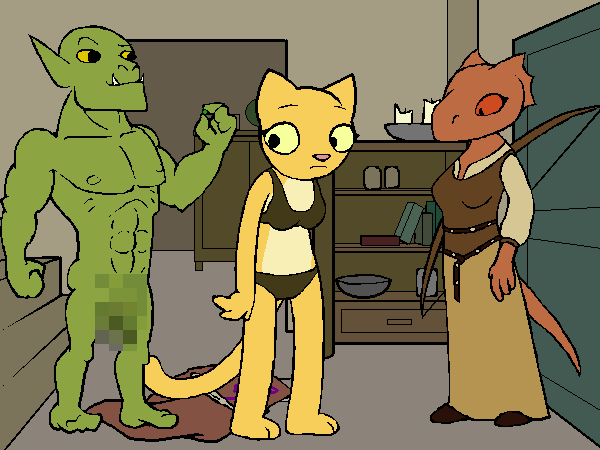 Quill-Weave quickly says something about how she's confident you two can work this out on your own okay see you later.
> ==>