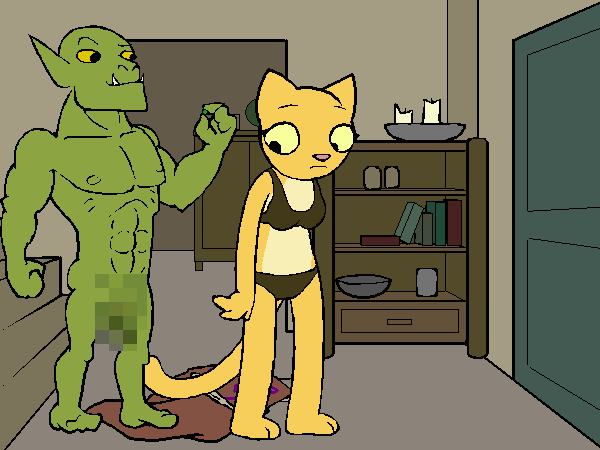 Hey Honeybuns, how's it hanging? It's always hanging amazing. That's the answer.
The orc introduces himself as Gharug gro-Upp. He overheard you talking to that fine piece of scale; sounds like she's not too happy about the room! But that's okay, he'll pitch in. He always keeps some coins lodged between his luscious, steely pecs in case something like this happens. Check it: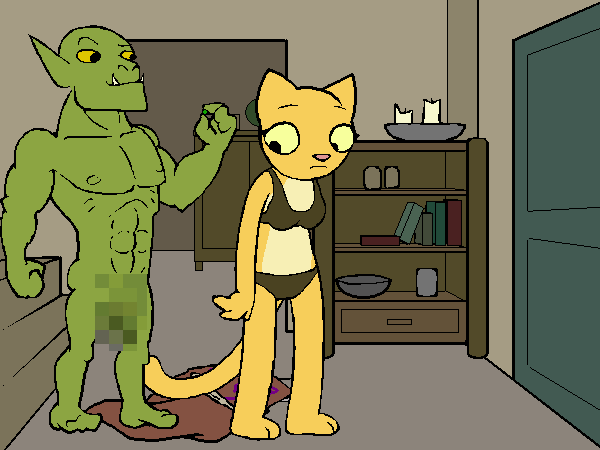 KABOOM!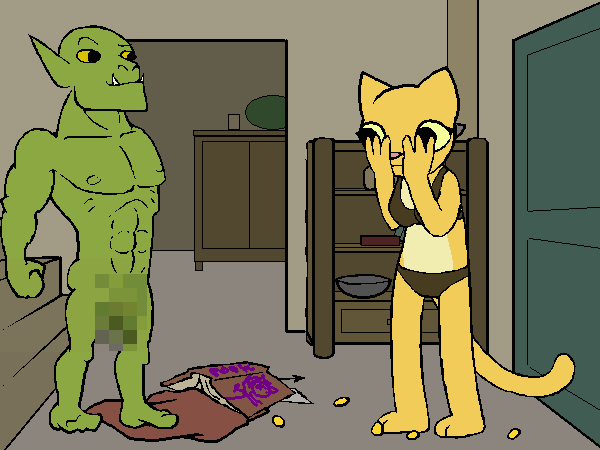 Pretty fucking amazing, right?
He explains that he knows a guy in Kvatch who can get this lady's walls and windows fixed on the cheap. Just take this gold up to Kvatch and find someone named Fixes-Homes. He'll get this place back how it should be. Gharug says the gold he was packing between his massive, toned chest muscles should be just enough to cover the repairs.
You uneasily thank Gharug for his contribution. You ask him if he'll be joining you on your trip to Kvatch, but he declines. He's got to get his leave on, if you know what he's saying. (He's saying he has to leave.)
Take care, Butterscotch, and thanks for the sweet lay.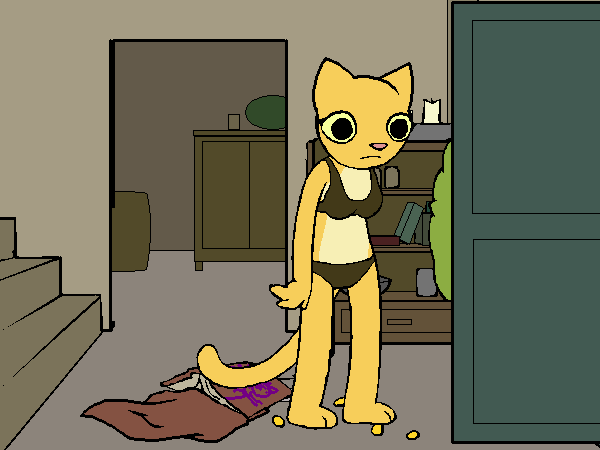 Before you can say anything else or mention Quill-Weave is out buying clothes, Gharug gets his leave on.
You're not entirely sure how to feel about this.
> ==>