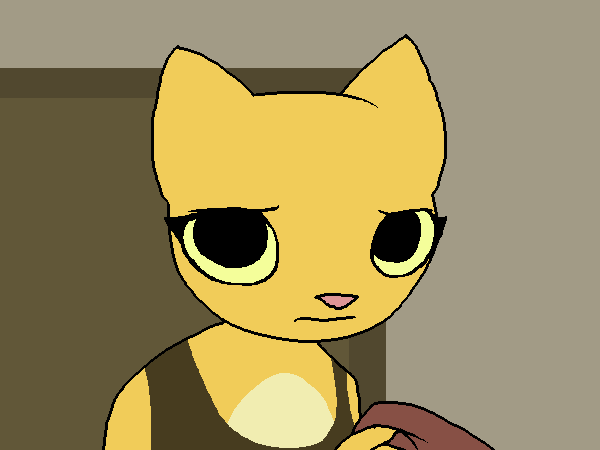 Look, it's not important, okay? You made mistakes, you know that. That was the old you. You're trying to leave that behind so you can focus on more productive things.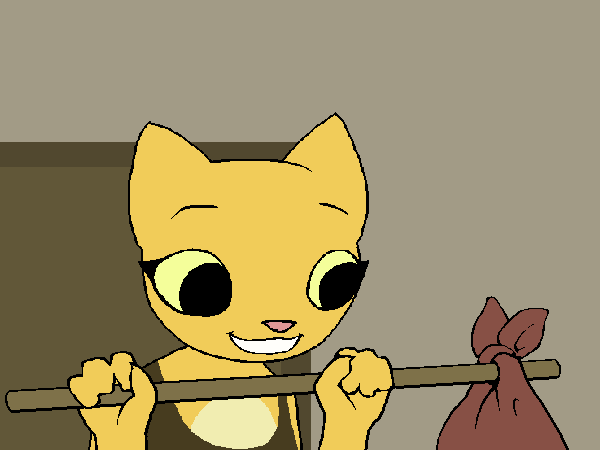 Like this nifty hobo bindle you just made!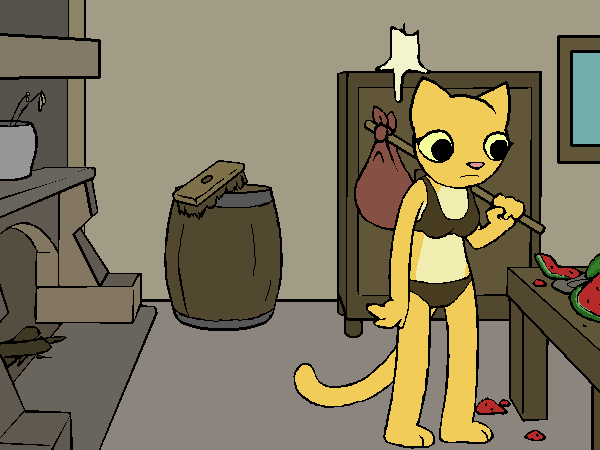 It turned out way better than your Fruity Tote. That was a pretty terrible idea.
As an added bonus, one of Quill-Weave's brooms has been turned into a much more serviceable scrub brush.
ShadowoftheLotus wrote:
Katia: Oh god oh no, those poor flowers in that vase. Mourn.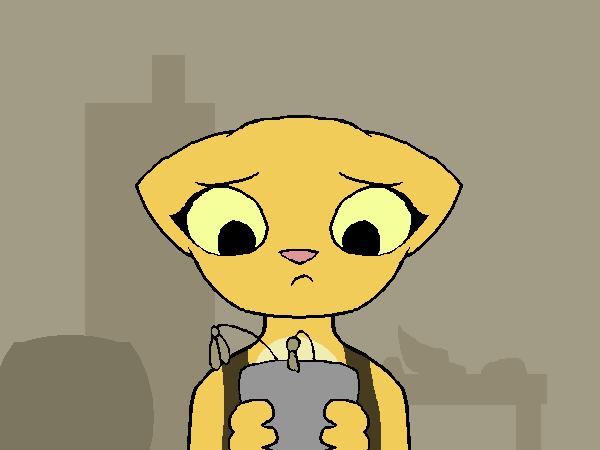 Alas, these poor flowers appear to be another tragic victim of Quill-Weave's inadequate pet care. Any water that was once in this vase has long since evaporated, leaving the innocent plants to die of thirst. There was no way for them to escape their fate, but at least until the very end they had eachother.
You hope they find their way to flower heaven.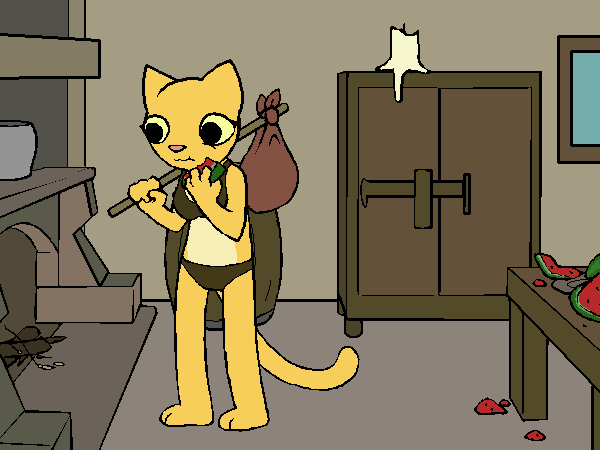 They'll receive a proper cremation next time she lights her fireplace.
Wessolf27 wrote:
Katia!: Try checking that rather large pantry/freezer with a candle on top of it
Sounds like a plan.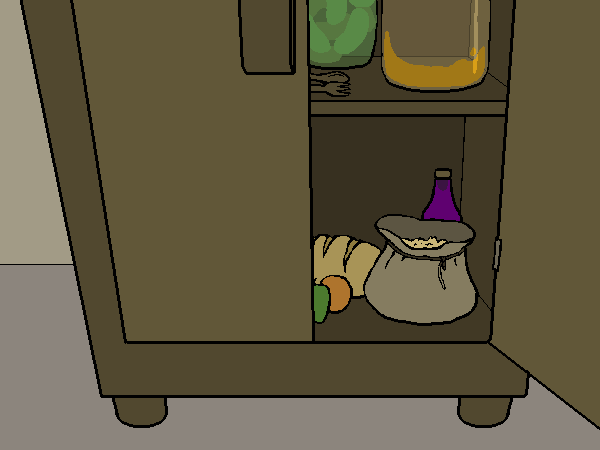 The other door is stuck. Maybe something sticky spilled over there? You grope around the other side a bit but it just feels like some more bottles.
> ==>