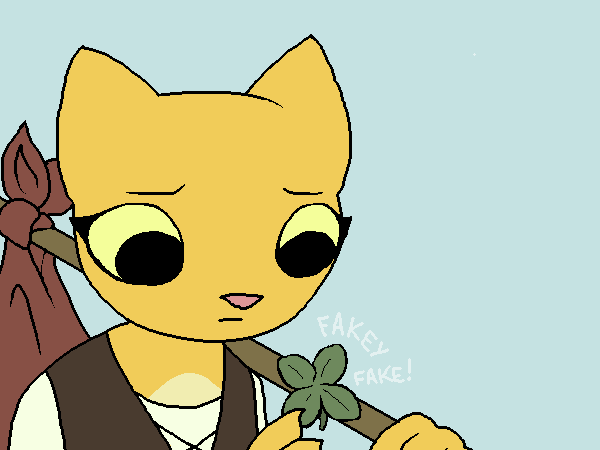 Huh, that… actually makes a lot of sense.
You're a little disappointed; you kind of liked to think this thing was increasing your luck by some minuscule-yet-significant amount. I mean, at least until you sold it. But who would want a dumb mutant clover that doesn't do anything special?
TheFinalWraith wrote:
My my, if it isn't Gharug gro-Upp. What a pleasant surprise.
Greet him politely and make sure you didn't read the map wrong and are headed in the wrong direction.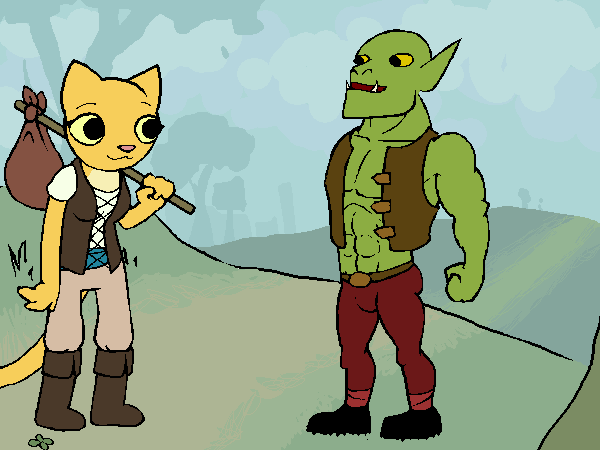 Hey Cornmuffin, fancy seeing you out here on this fine piece of trail.
You politely greet Gharug back. You're on the road to Kvatch, right? You thought he had somewhere else to be.
He explains that earlier today he learned he had to head toward Kvatch for a business trip. It turned out there was an important meeting he had to get to, to follow through on one of his many amazing investments. It sounds as though his business is going to be very successful.
Ryavis wrote:
Ask the… (nice?) interesting Orc what his job is, anyway.
Oh, I'm a professional highwayman.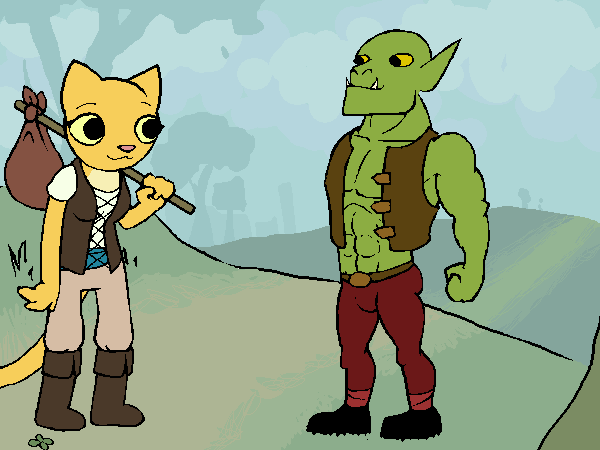 Gharug says he'll need that five gold back, along with anything the lizard-lass gave you. He's got to get his rob on, if you know what he's saying.
(He's saying he's robbing you)
> ==>