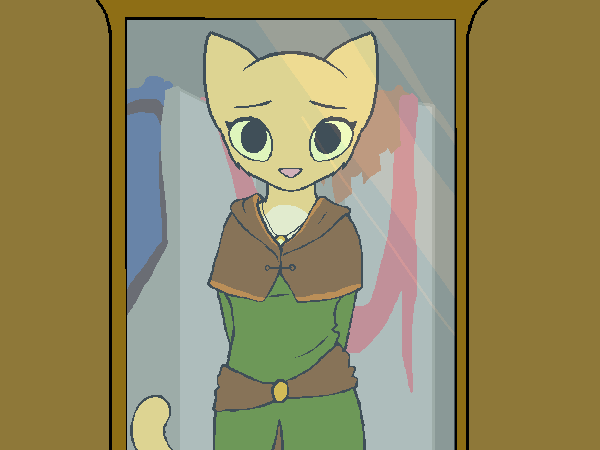 It looks… wizardly.
That still feels strange to you. You never really thought of yourself as a mage. You guess you never really thought of yourself as much of anything. Your own reflection feels foreign right now, like a stranger on the street. She looks like someone better than you. In a way, it's like you're meeting that mythical Katia Managan for the first time; that person you've been striving to become. Seeing her behind that glass is strangely inspiring and a little scary. You're almost afraid you'll be a disappointment to her.
…This is silly; it's just a fashionable new robe.
You'll try not to like it TOO much, since loving things tends to guarantee their destruction.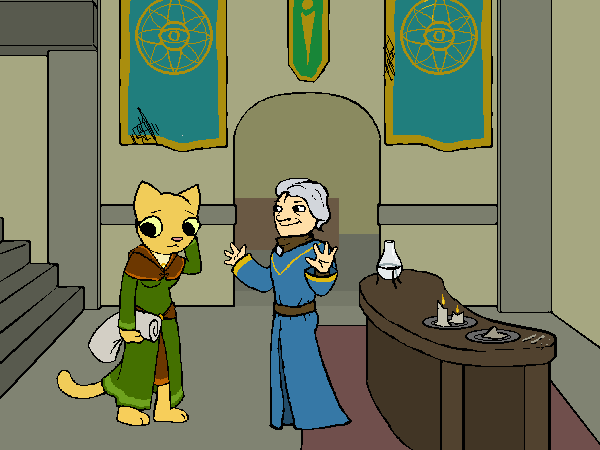 You meet the wizard back in the lobby of the guildhall. He says the new robe looks very nice on you. The colors go well with your fur.
You say thanks, and thank him for giving it to you. You're just not sure what you're going to do from here. This whole magic thing is all very sudden and a little scary. You still don't really have any friends you can turn to if things get out of hand.
He assures you that if Khajiit mages are anything like real ones, you'll be able to figure things out on your own pretty well. When you have enough money to afford professional training, every city has a Mages Guild that will happily offer their services. Each one tends to specialize in a different branch of the magical arts.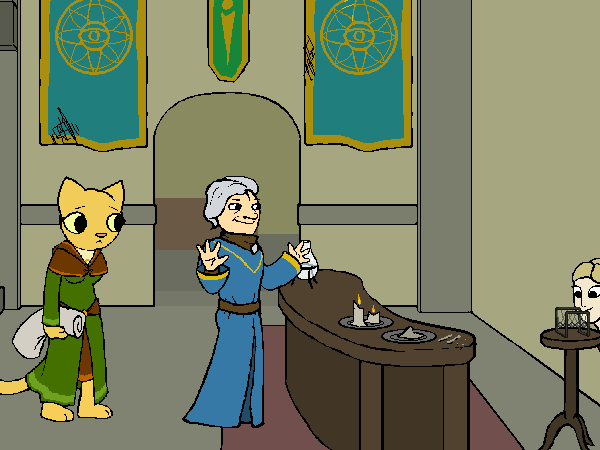 For instance, down here they specialize in healing and other restorative spells, making it one of the few places that it is safe for Carahil to conduct her very important research on the effects of snorting bonemeal. Over in Skingrad they focus on Destruction magic, up in Chorrol they teach Conjuration, and that's pretty much all the nearby guildhalls you need to know about.
He has work to get back to, but if you have any other important questions before you leave, he'd be happy to give a quick answer.
> ==>