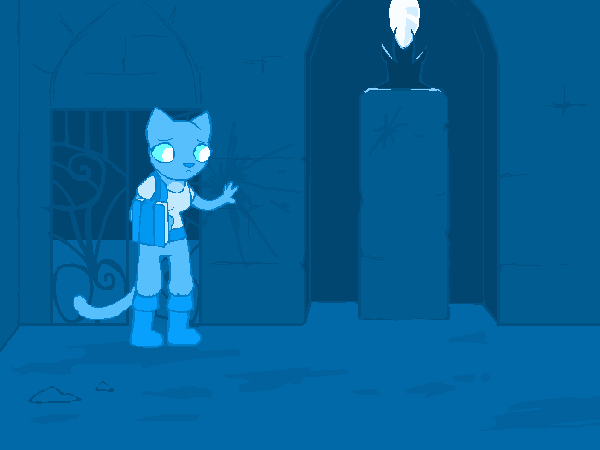 Well, this looks like a scorch mark on the wall.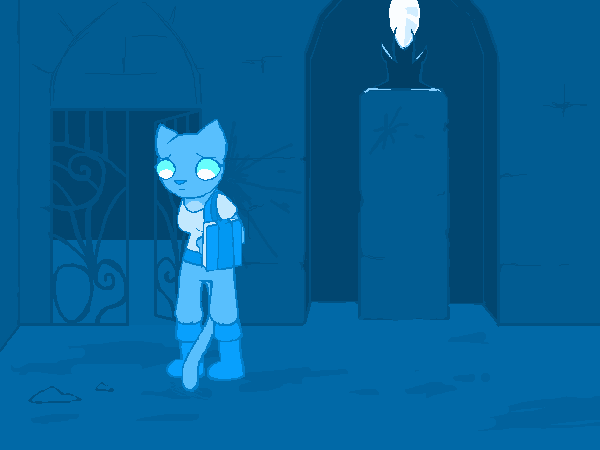 And yeah, this seems to be dried blood on the floor.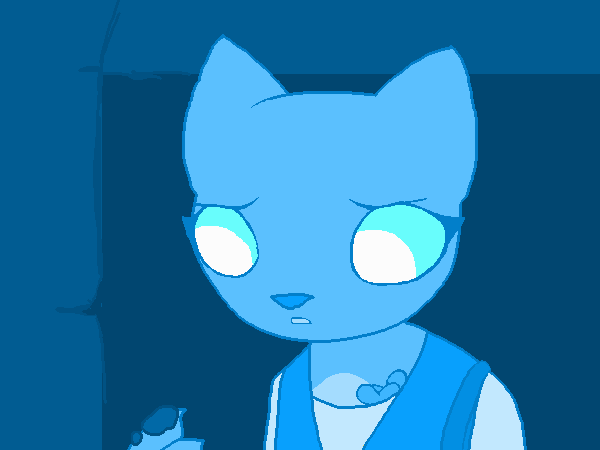 Aaaaand this looks like poop next to it. There's probably some way to tell how long ago this was left here, but you're no poopologist.
Yamtaggler wrote:
>Glowing Crystals are in high demands these days, what say you hop up there and snatch it?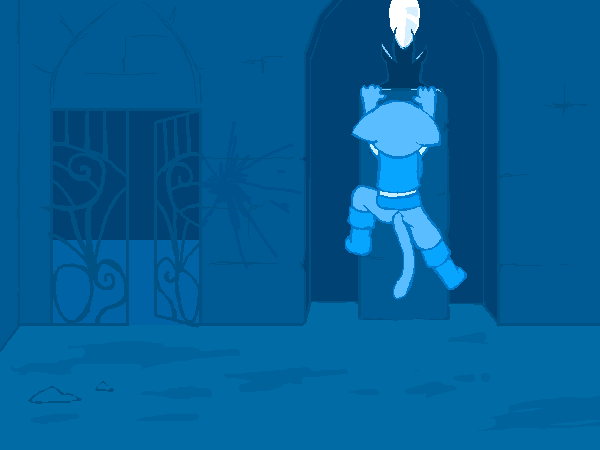 Okay, this isn't working so well. Time for Plan B.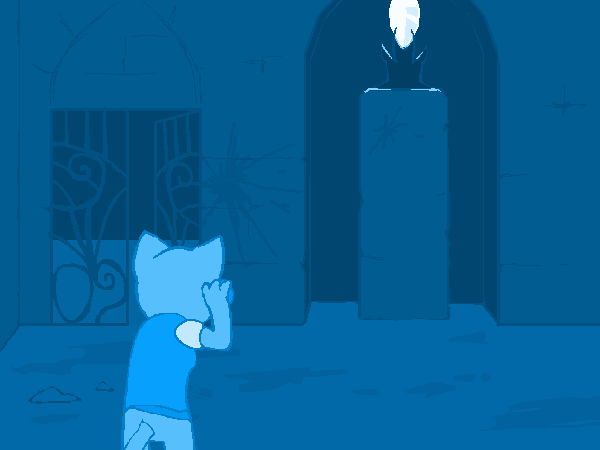 Whoops.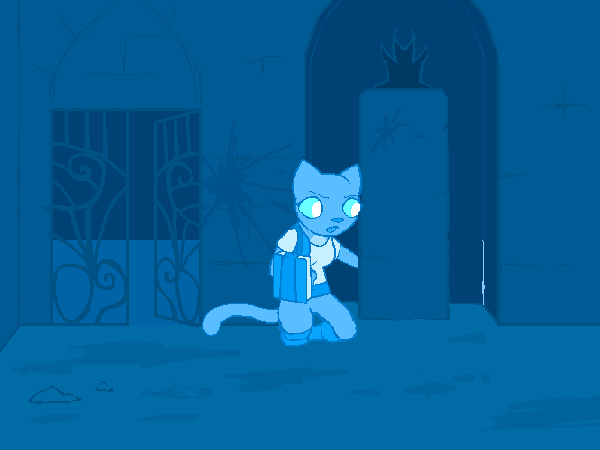 You can't reach it. You kind of figured something like this would happen. At least bad luck is predictable.
TheFinalWraith wrote:
cautiously proceed through the gate.
You carefully slip through the metal gate into the next room.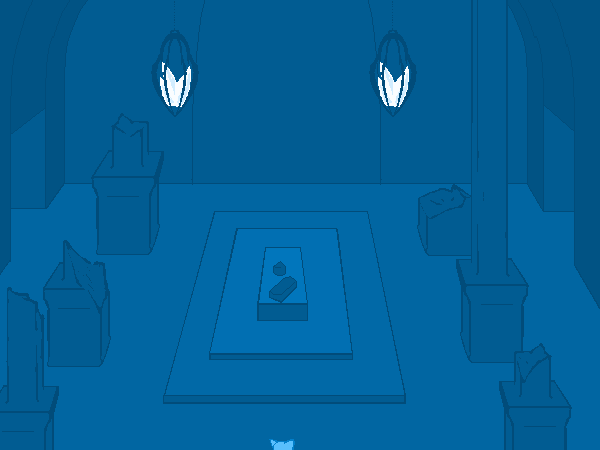 This must be the main hall. This place is a lot bigger than you expected. You remind yourself of your goal: get in, find something valuable, and get out. Quick and quiet. You just hope you're alone in here.
You have to remain brave! You are Katia Managan! You are a master of stealth… and far from unarmed.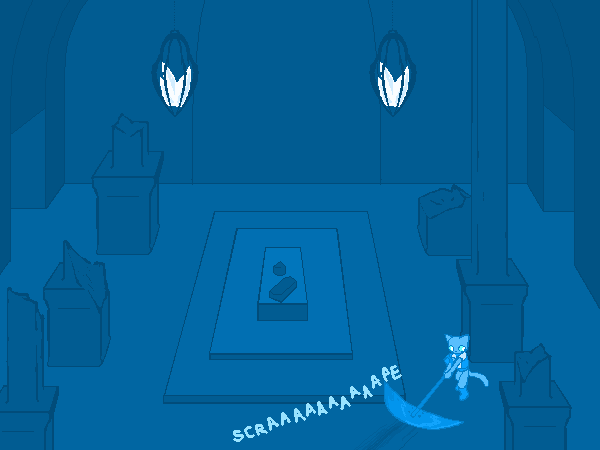 This is the best idea.