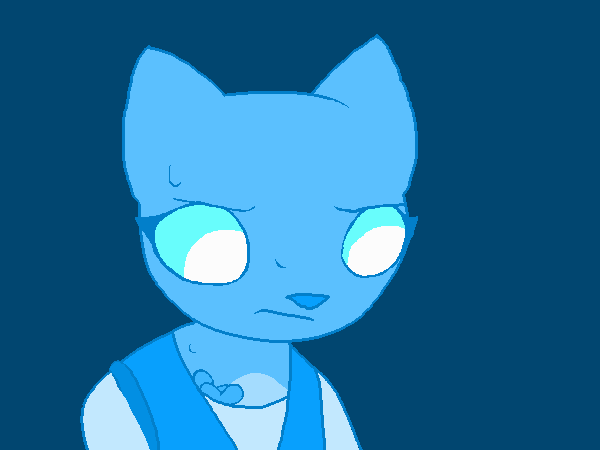 Yeah, this 300-pound axe idea doesn't seem as good as it did thirty seconds ago. You don't think you can disconnect the shaft, though. I mean, you only got it down in the first place by jumping up and down on the thing until it fell off its hinge.
Actually, you think you may have sprained your ankle a little doing that. But you got off way easier than the skeleton did.
TheFinalWraith wrote:
Examine the slab in the center of the room. Perhaps it's a casket of some kind.
…
Once you're done here, peer down both hallways and train your ears to notice anything strange.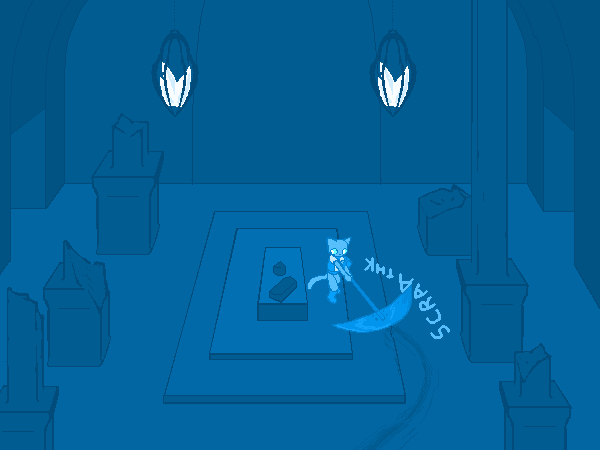 You drag your axe up the steps and check out the stone slab in the middle of the room. A few metal boxes are sitting on it, but both are empty. It's pretty clear you're not the first person to ransack these ruins.
From your vantage point, you peer down the two adjacent hallways. Both of them bend to the side before you can see their end. Luckily, these giant ears aren't just for show…
Or, if your device cannot play Flash, view a summary here!
(Sound/art credit: Audio from Freesound, by Argitoth and Acclivity.
Texture by SolStock)
> ==>