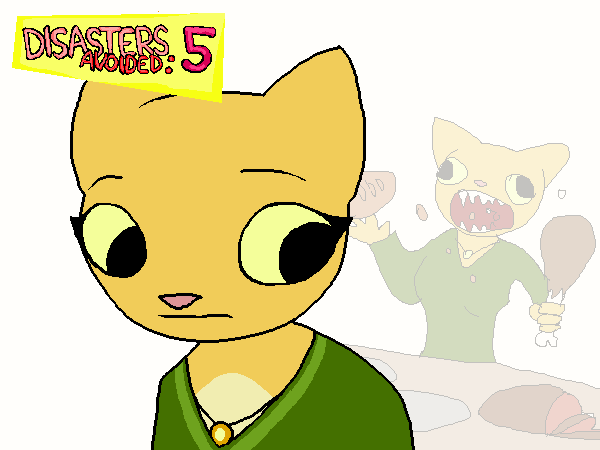 Ooh, good point. You guess people at a formal dinner wouldn't be expected to eat like they were starving. Consider it noted.
TheFinalWraith wrote:
Politely greet the (evidently very tall) man in front of you (possibly curtsey?) and say that Lady Umbranox invited you to dine with her but you could use some directions.
If it looks like he's going to be difficult, specify that you're there as a guest of Quill-Weave.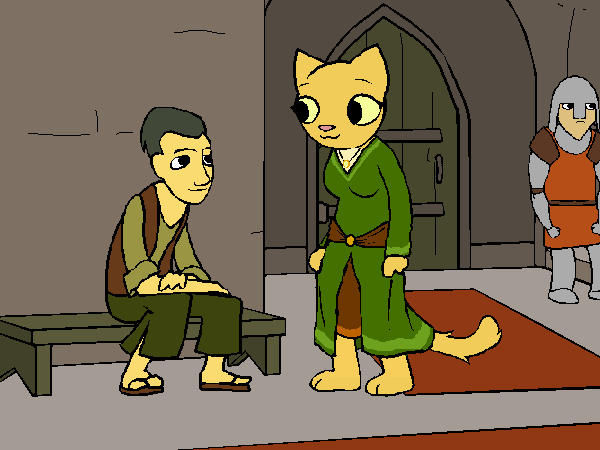 You tell the seated man hello and attempt your best curtsy. You say that you're here for the formal dinner with the Countess, at Quill-Weave's invitation. Would he perhaps know where the dinner room is?
He heard Quill-Weave was bringing a guest, he says. CAPITAL to meet you! The dining room is directly through the door to his left, though you're a smidgen early. The guests typically don't arrive for another ten minutes or so. Surely, it would be improper to show up before everyone else. There are plenty of seats out here, and you are welcome to wait.