By the way, have we exchanged introductions? I'm Katia Managan.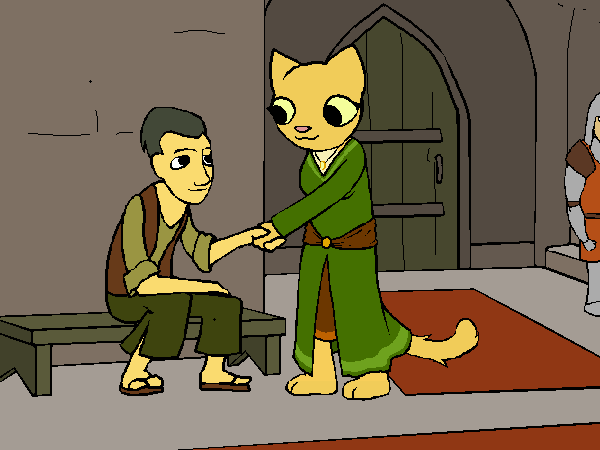 The man sighs and introduces himself as the Stranger. Spelled with a capital "s". You say that you are tempted to ask where that name came from, but in your experience people with secrets are usually incredibly dangerous. The Stranger commends you on the capital observation.
You gesture for the strange, dangerous man to scoot over so you can share his seat.
KingTwelveSixteen wrote:
Commence with the small-talk!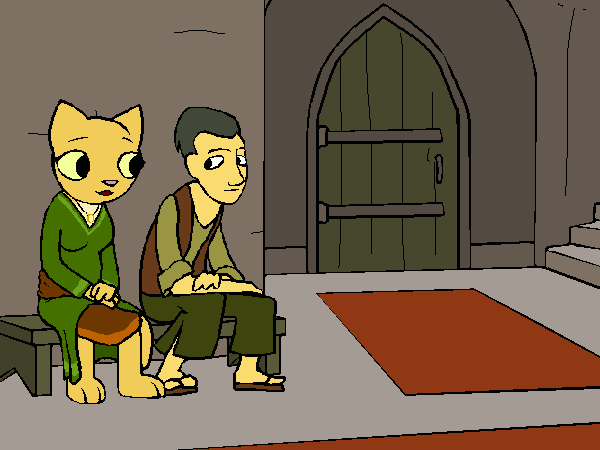 So, Mr. Stranger, this is a lovely castle, isn't it? I've never met the countess, but I assume that she is equally lovely?
The Stranger says yes, he sees her frequently and she is pretty much his favorite countess.
He sounds like he spends a lot of time here. You ask the Stranger if he is here to attend the dinner or if he simply works at the castle.
Neither, he says. When he's not on the road he just likes to hang around in the throne room. You know, sit and stare at that capital piece of countass. All day long.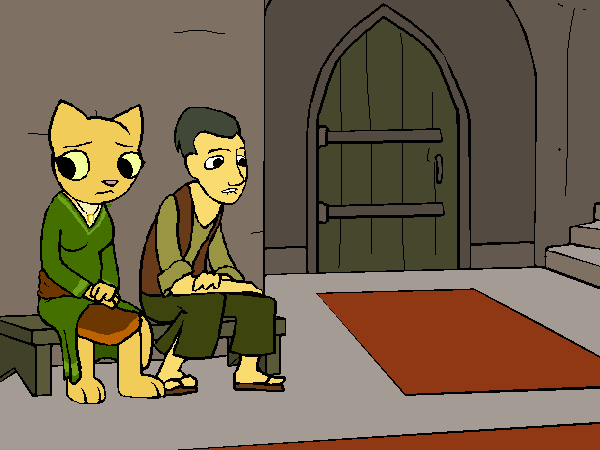 Oh, you say. That's… not weird at all.
You decide you'll just ignore the Strange, Dangerous Man.
TheFinalWraith wrote:
…While Trevaia and the Guard did you a valuable service in telling you what topics you shouldn't bring up, they nonetheless neglected to mention what you should do if by some horrid twist of fate you can no longer just smile and nod or answer questions, but must instead provide a new conversation topic.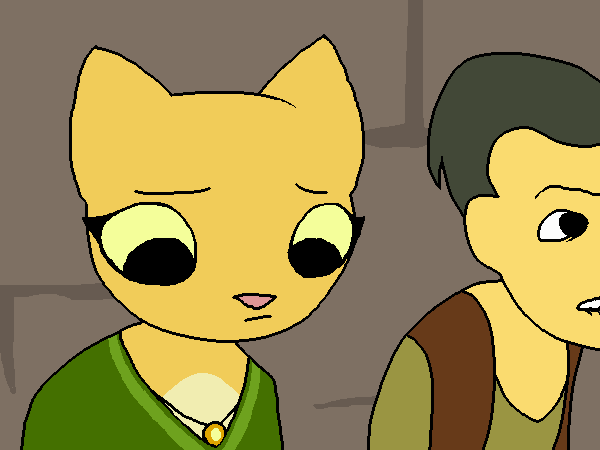 Good point. You guess you could talk about yourself or your homeland, but bringing up your, er, work history would probably not be appropriate. Maybe you should come up with a cover story in case anyone asks.
What were those unmentionable topics again? No mentioning her husband and no mentioning the Imperial Legion for some reason? Talking about Hammerfell politics might be hard if you can't talk about the Legion.
> ==>