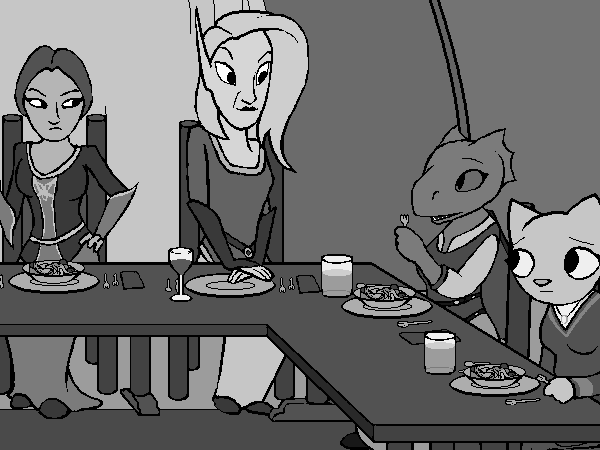 "It's quite a fascinating life story, actually. I'm negotiating for the rights so I can work it into my next book. Hopefully you won't mind if she keeps the more interesting parts under wraps, so I can still surprise everyone."
You are a smooth criminal.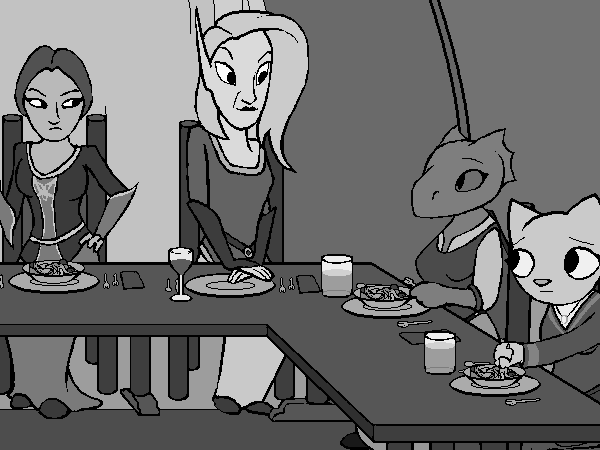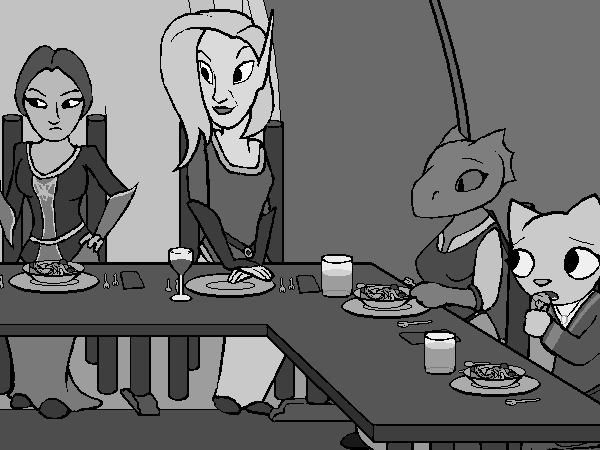 "So, Baeralorn! How has your research been progressing?" Dairihill asks, moving the conversation onward. You aren't sure what Katia was so afraid of back there, but at least she seems to have calmed down now that the pressure is off her.
You wonder what's going through that Khajiit's head right now.
Sputnik wrote:
Katia, imagine the Countass in her underwear!
It always works!
TheFinalWraith wrote:
In fact, don't even think of her as 'Countess' just to be safe.
McFrugal wrote:
Katia: Take note of the salad fork.
Guile wrote:
Don't be crazy.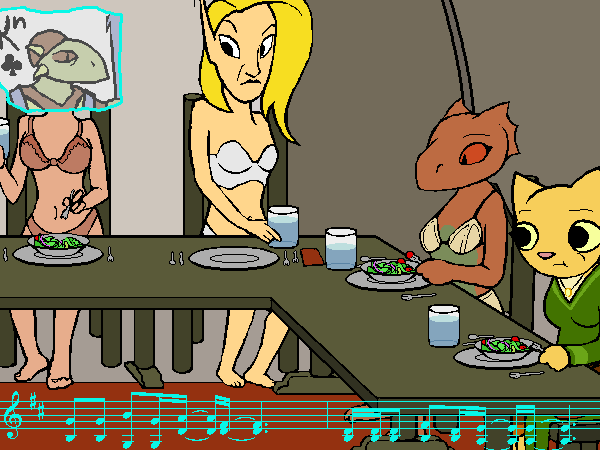 You are now the Khajiit again.
Everyone but you has forgotten to wear clothes.
The wizard on the other side of the table is talking about how he uses rats as test subjects for his shielding spells. It's a rather fascinating topic; you listen intently while enjoying the salad the KNAVE's servant brought you.
> ==>