Fakeimposter wrote:
Katia: Hey, maybe you should bring up being mugged on the road on the way to Kvatch. Maybe they can put out a search warrant for that orc guy!
Actually, that well is where you got your first charge!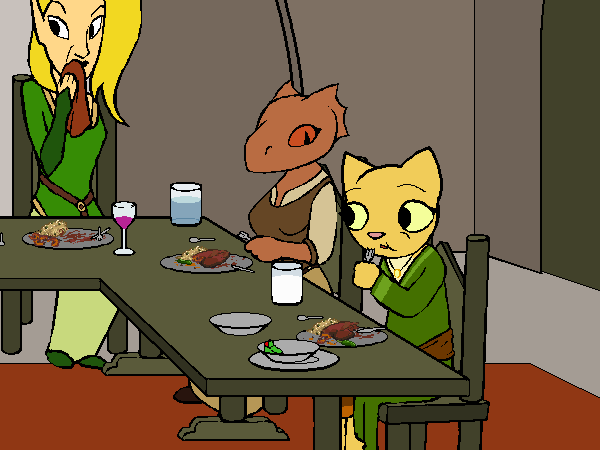 While you were on the road yesterday you saw a blue flame off to the side, you explain (leaving out the part where you decide to investigate the ruins like an adventurer). You didn't know what it was but felt compelled to touch it, and suddenly you could set stuff on fire with your mind!
You totally got mugged on the way there, though. This highwayman ran up to you, pulled out this huge sword, and demanded-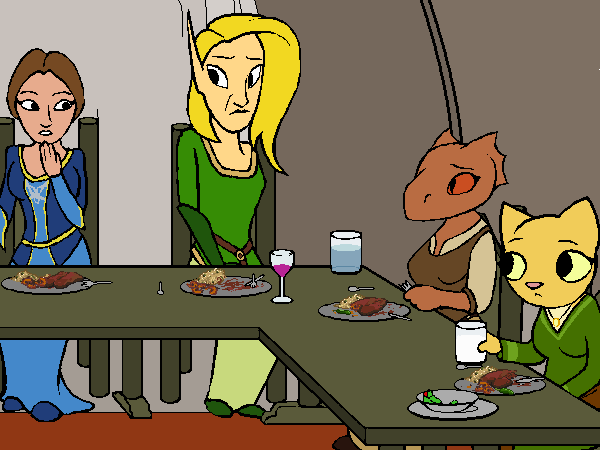 The Countess interrupts you. Her eyes light up with an unmistakable glimmer of hope. A highwayman, on the Gold Road? In broad daylight?
Yeah, you say. Really big guy, an orc. If you have any spare guards maybe you could-
This highwayman, you say he was big? Probably quite tough? Was he perchance wearing anything that looked like it could have been looted from a dead Imperial Legion Soldier? You know, dark gray cuirass, leather kilt, jagged helm, that sort of attire? Or perhaps he menacingly mentioned that he had killed a Legion soldier? Or anything to imply that just maybe he had slain a soldier who was patrolling that road?
No, you say, you didn't see or hear anything like tha-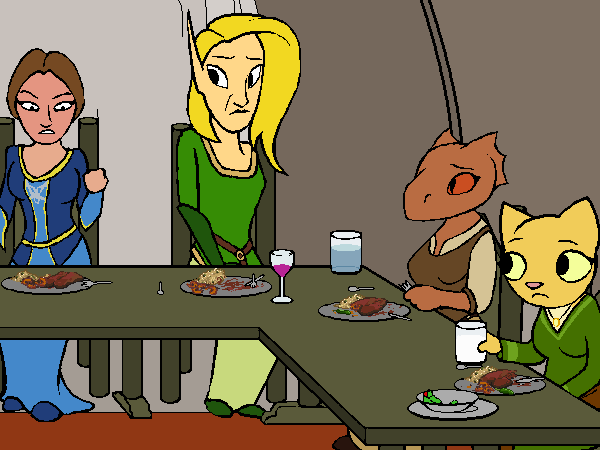 GODS. DARN. IT.
The countess seethes with rage. You get the impression you said something very wrong, even if you were just trying to tell the truth.
Dairihill tries to change the subject. So, how about hair products? That's a thing we use, right? We can talk about that? Baeralorn, I've always wondered how your hair keeps that spiky shape so well. What's your secret?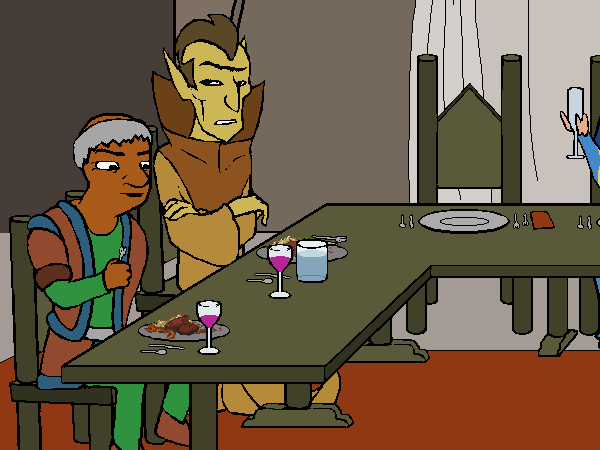 Baeralorn says he uses this gel made from Daedra venom and crushed fennel seeds. Keeps his hair perfectly frozen in place. It's imported.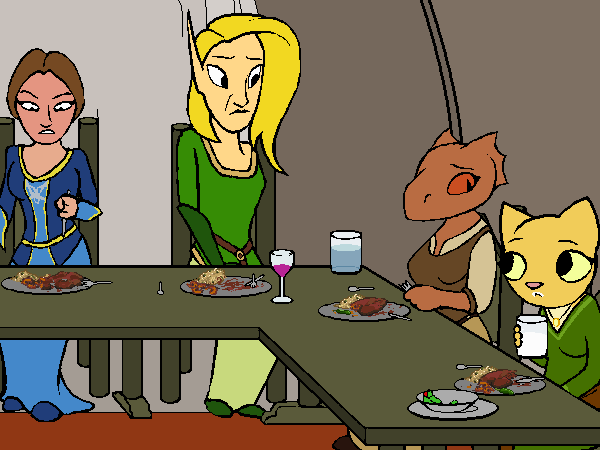 Dairihill turns to you and Quill-Weave. I guess neither of you guys really grow hair?
You tell her that you usually have longer hair, you're just still recovering from a razor accident a few months ago. You used to like braiding it, though!
> ==>