You're not planning on it.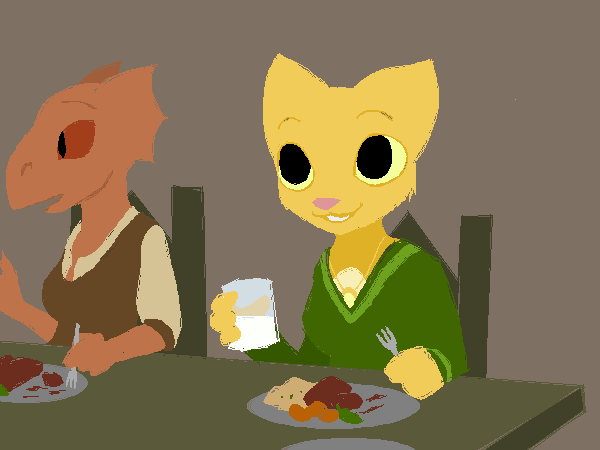 Honestly, you're not even that scared anymore. And it feels great, like you've done something impossible. Like you've taken a step in the right direction. Like maybe, for the first time in your life, you're finally living up to the name Katia Managan. Other than a regrettable, drunken one-night stand with a diseased necromancer, this is shaping up to be the best day of your life. You're having dinner with a real, live Countess and enjoying it.
I mean sure, she's completely flipping her shit over there and ruining a perfectly good knife, but something about that just makes her all the more human. It also gives you a warm reminder that if she tries to kill you, these plates will work as shields.
GeneralMister wrote:
Seeing as how everyone is sorta ignoring the Countass's outbreak, just lean over to Quill-Weave and ask her discretely, as in without the Countass noticing.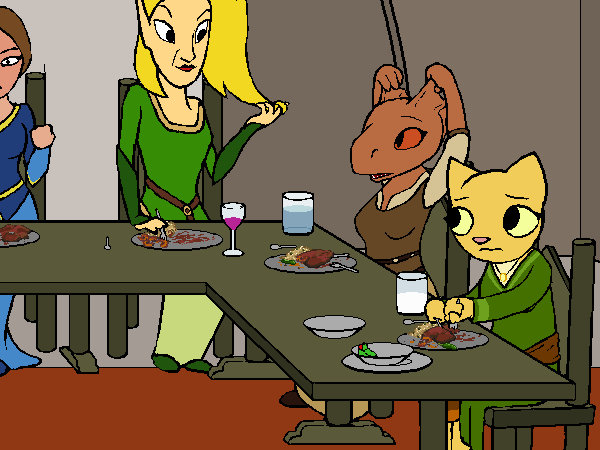 You are pretty curious why she got so mad, though. You swear she almost looked happy when you told her you were robbed. That was really weird and everyone just seems to be ignoring it. You better ask Quill-Weave about this before you mess up again. Of course, there's no way you can whisper in her ear without the Countess noticing.
Luckily, you know an old trick (supposedly) created by Khajiiti slaves in Morrowind. Let's see if Quill-Weave knows it too…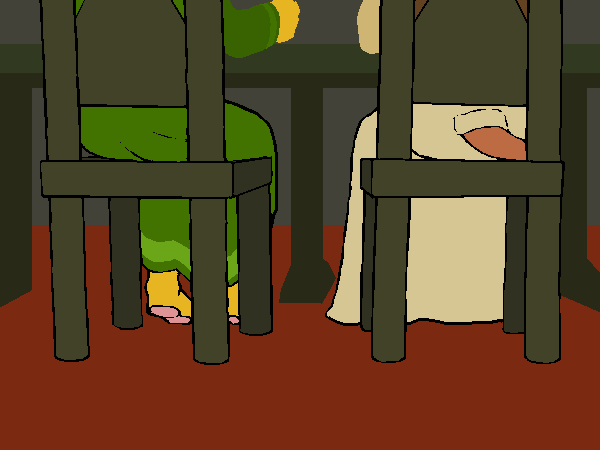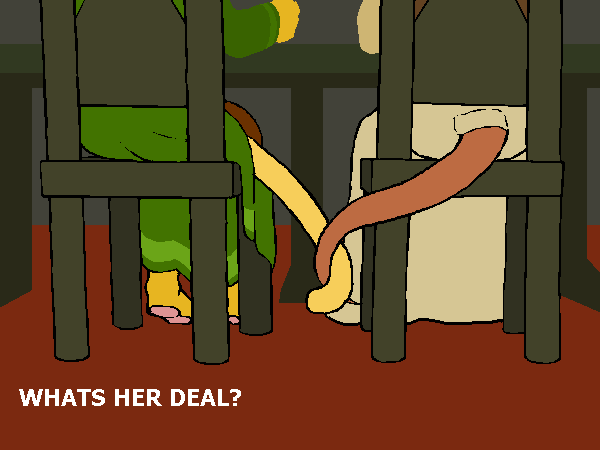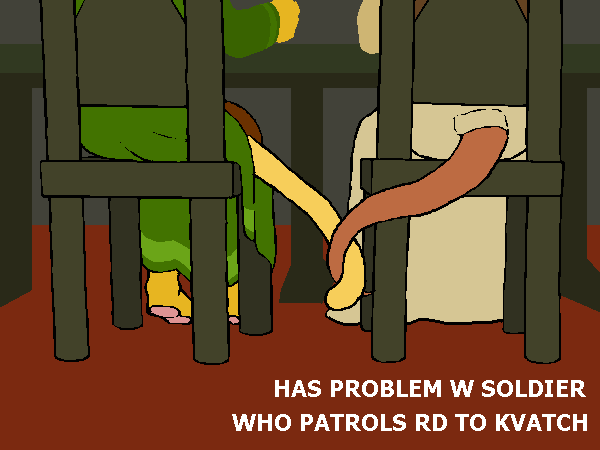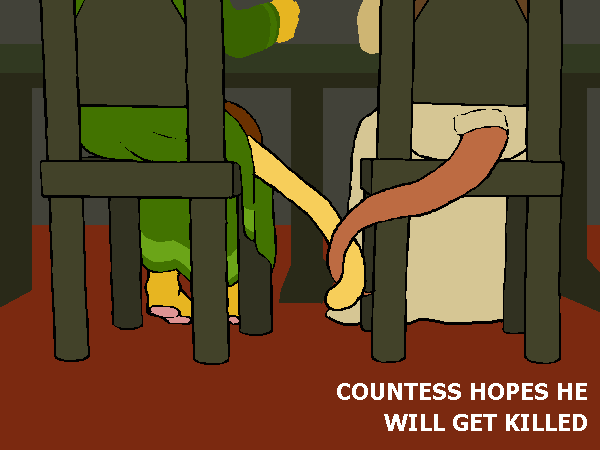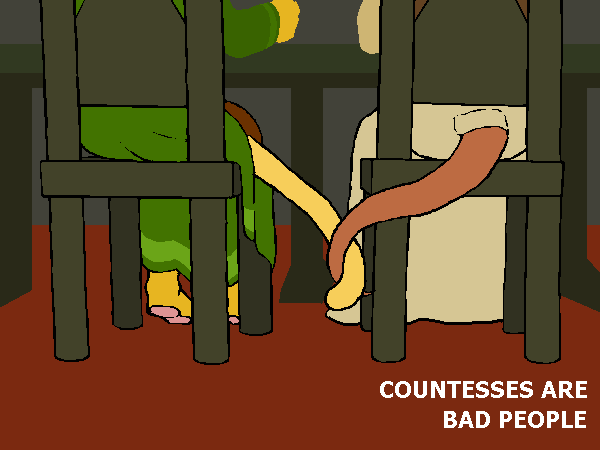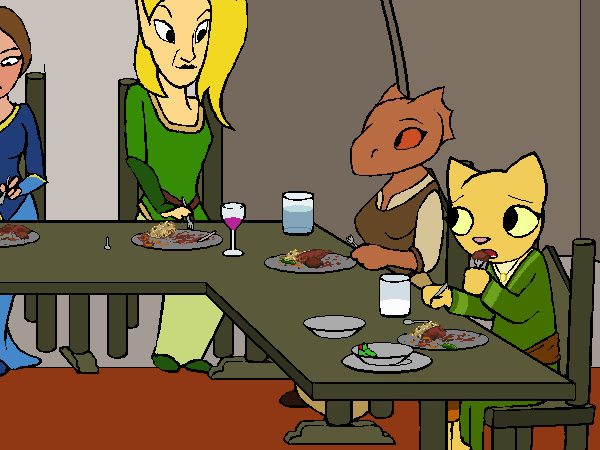 That must be the Imperial Legion soldier you were advised not to bring up. Quill-Weave lets go of your tail before you can ask why the Countess hates this guy so much.
TheFinalWraith wrote:
Katia: Would the razor accident make an entertaining story? Because although it kind of sucks for you, a dose of schadenfreude might be just what Umbranox needs right now.
You're not going to talk about the razor accident.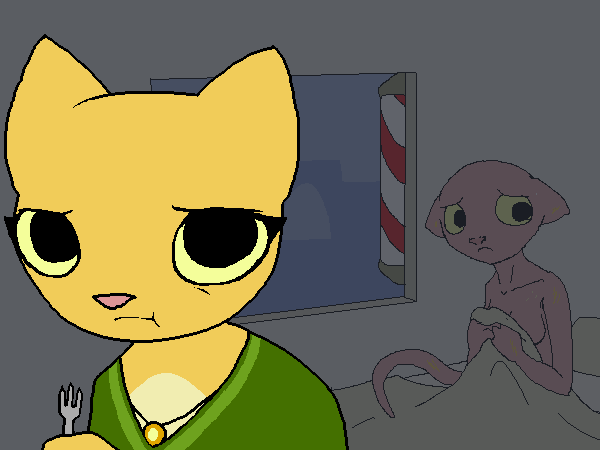 It's not appropriate table conversation and you don't even remember most of it.
> ==>