Quill-Weave and Baeralorn already said the Gold Road is relatively safe. And Quill-Weave wouldn't lie to you!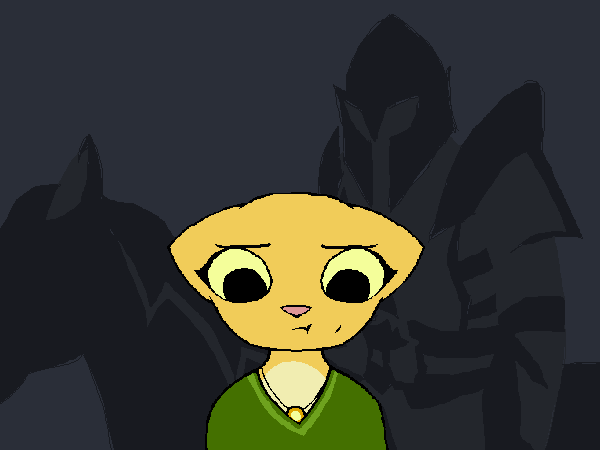 Anyway, Imperial Legion soldiers are notoriously bad at dying. Every time they conquered a place, the original rulers were like "hey, start dying!" and the Imperial Legion was like "no".
At least that's how you understand history.
McFrugal wrote:
Katia: Maybe you should let other people control the flow of the conversation for a little while.
Yamtaggler wrote:
>Wait for someone else to converse, honestly you're doing much better than I expected. Keep it up, kitten!
Yeah, it's probably best if you just hear what other people have to say. You don't want to risk screwing anything up.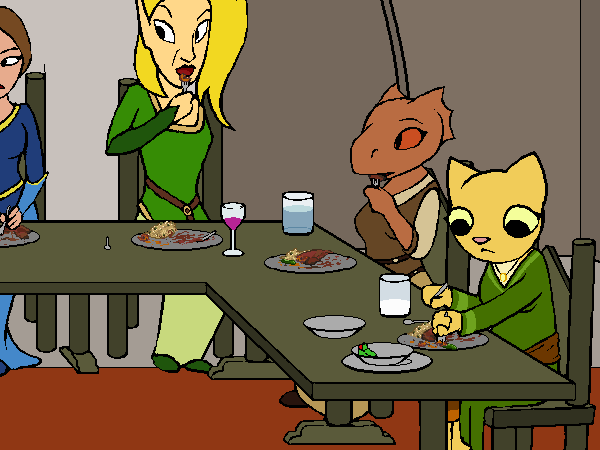 While you finish eating, Orrin speaks at length about how the punishment for theft is far too severe in Cyrodiil. Evidently you're expected to pay a heinously high fine even if you apologize and give the item right back? That does seem a little ridiculous to you, but you guess it keeps crime down.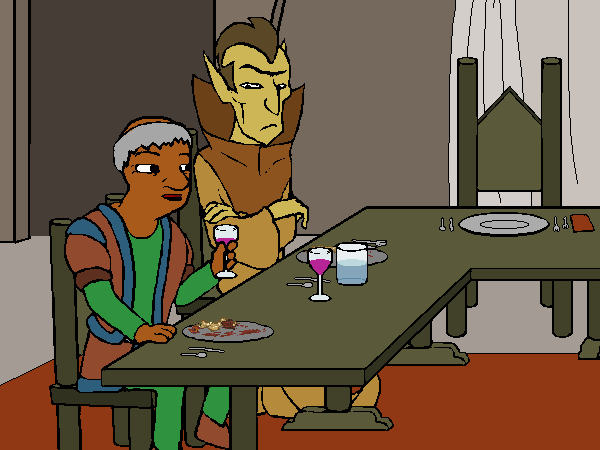 Orrin says the jail sentences are even worse than the fines. Once you get thrown in the Imperial City prison, you're never seen again. Last guy he knew who was incarcerated there apparently got sent off east somewhere and turned into an orange. At least he's pretty sure that's what he heard. Maybe it was a nectarine? Either way, sad fate.
GodotIsWaiting4U wrote:
>Finish milk, request a new GLASS of milk (emphasize that it should be in a glass and not a dish).
ViniVidiVici wrote:
>Kat, ask for a refill for your glass… and throw a deadly look at the waiter while doing it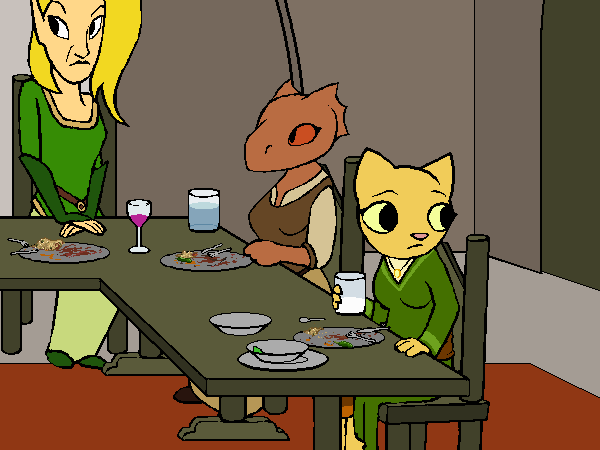 You'd love an opportunity to passive-aggress at the servant who gave you that dish, but you don't see any servants in the room right now.
Oh well. Not like it matters. You're pretty sure Quill-Weave wouldn't mind you drinking from her glass. And besides, you still have plenty of milk left.
You can't think of anything that would make you urgently want more mi-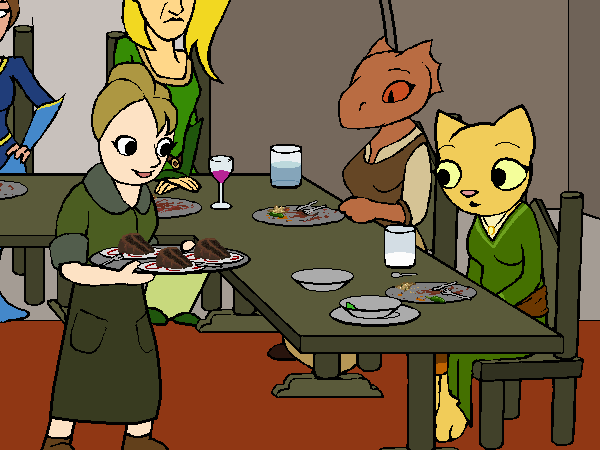 Oh my gods is that chocolate cake?
You've never had cake in your life. There's just been a lot of ruined birthday parties where you almost had cake.
> ==>