lexavian wrote:
>Before the cake lady leaves, ask her if she will refill your glass of milk.
Whimbrel wrote:
Eat that cake at a reasonable rate like a normal person who has eaten cake before. If you need help with this, look to Q-W for a role model.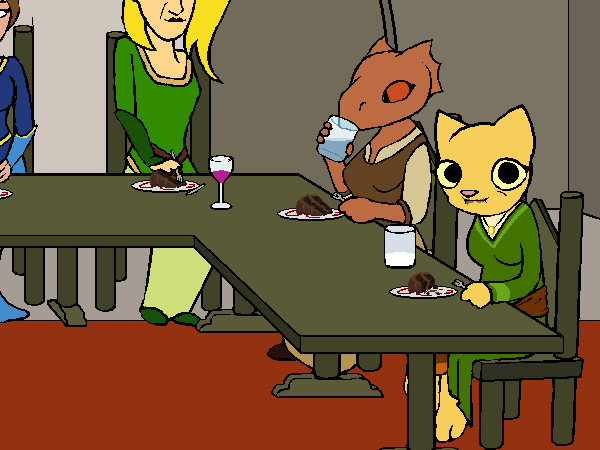 What was that, Logical Thought? I couldn't hear you over the taste of all this delicious cake.
Which makes no sense but oh gods you don't care, this is so good. It turns out cake is basically the second best thing ever.
The countess begins telling a long and elaborate story about how this recipe was taken from an evil warlord-chef whose journey to create the best cake ultimately sent him into a diabetic coma. You suspect the story is made-up, but this cake is still pretty damn amazing.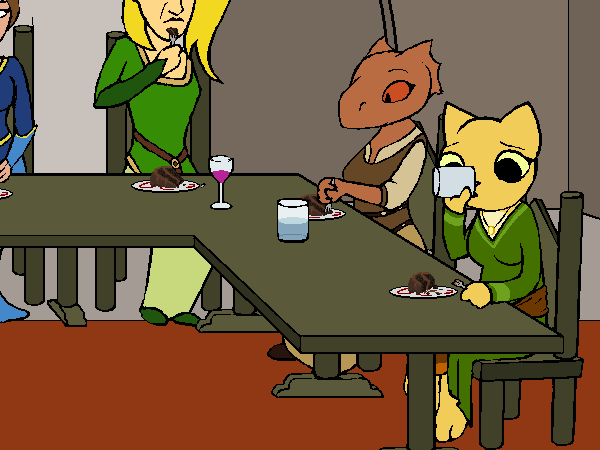 It is very thick and rich though. You really should have asked that servant for more milk before she left.
Yamtaggler wrote:
>Level with me, Katia, do you really need an instruction manual on how to friggin' eat? I'm pretty sure you'll do fine.
Yeah, you really don't need the help. You're capable of making basic decisions on your own.
Like right now you really want a drink to wash this cake down, and the servants are nowhere to be seen. You could wait for one to show up, but that would mean not shoving more delicious cake into your mouth. You'd ask Quill-Weave if you could have a sip of her water, but you don't want to interrupt the Countess.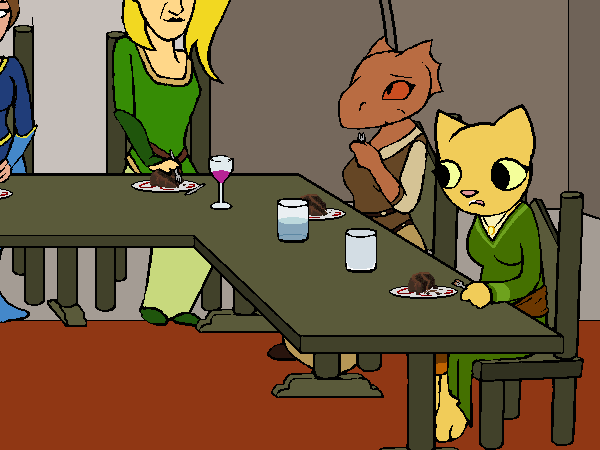 Quill-Weave's glass is unattended, though. You are pretty sure you could sneak a gulp without her noticing, and are certain this action will have no negative ramifications whatsoever.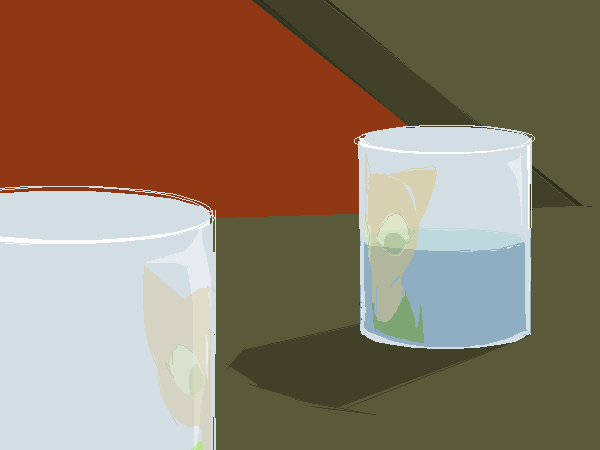 Sure, you remember all those reasons not to steal her drink, but let's be honest: Quill-Weave can afford curative potions, so she wouldn't have any communicable diseases. And it's not like you have any diseases, since you just drank a disease-curing potion a few hours ago. And if someone sees you drinking her water, it'll just look like you accidentally picked up the wrong glass.
The idea of slimy lizard backwash doesn't really bother you either. I mean, you've had more experience with Argonian saliva than you care to admit.
> ==>