Abominor wrote:
why not include a scroll of summon skeleton as well?
Ah! Both very good ideas.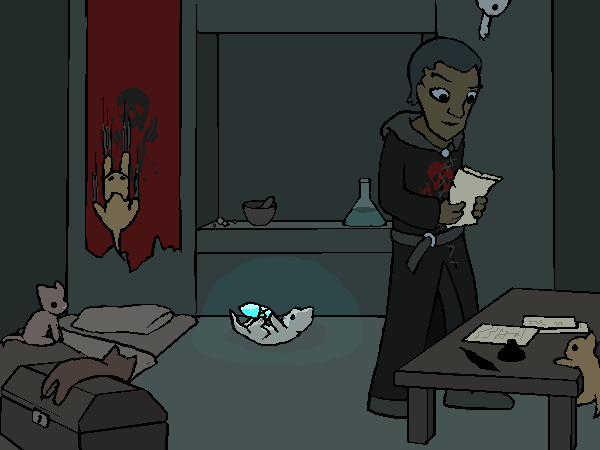 Any aspiring spellcaster can benefit from a few good scrolls. These ones were just collecting dust anyway, since you know both spells by heart.
Still, weak scrolls are not a very substantial goodwill offering on their own. You should probably send her something else as well.
masonthekiller wrote:
Also, send her a human heart. Hallow it out and fill it with candy. Bitches love hearts and candy.
Language, sir!
Nevertheless, you have heard that women appreciate hearts filled with chocolates…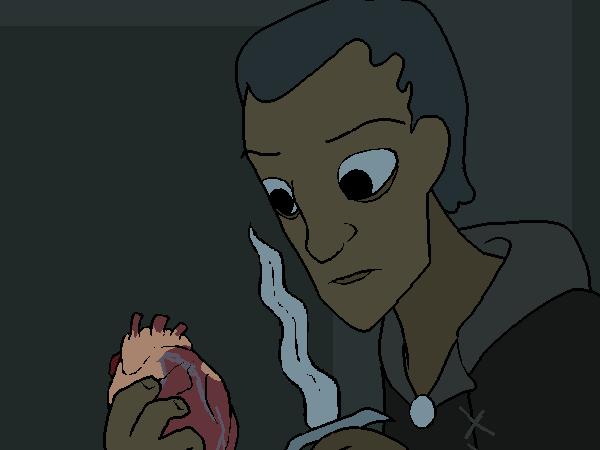 Then again, you don't actually have any human hearts available. Most people don't know this, but intact human hearts are notoriously difficult to extract. It's nothing at all like these dremora hearts, which you can just sort of pop out with a spoon.
Giving her a dremora heart might send the wrong message. You're not entirely sure what message it would send, but it would probably be the wrong one.
IronSaber48649 wrote:
Dmitri: Send her some gold and that mortar and pestle. Alchemy is also very useful to all wizards.
Thoughtful, but sadly not an option.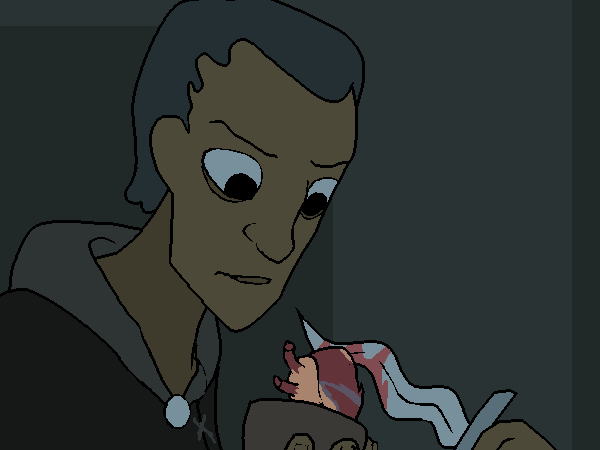 This is the only mortar you have, and you use it on a regular basis. These days it's not like a necromancer can just swing by the Mages Guild to get new alchemy equipment.
somebodystrange wrote:
Dimitri: send her one of your cats, girls love cats right? And since she's a cat she should like it even more shouldn't she?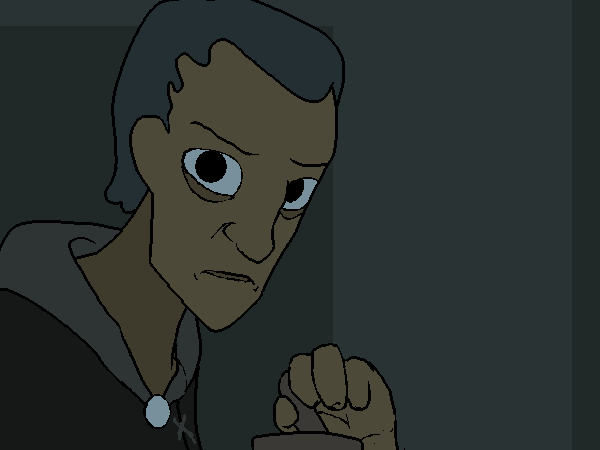 What? No! You refuse!
While you don't doubt the khajiit's responsibility as a pet owner, you are planning to ask Baeralorn to deliver this letter for you. You've seen how that elf treats his pet rats, and you expect he would act no differently toward one of your kittens. He probably doesn't even know what cats eat.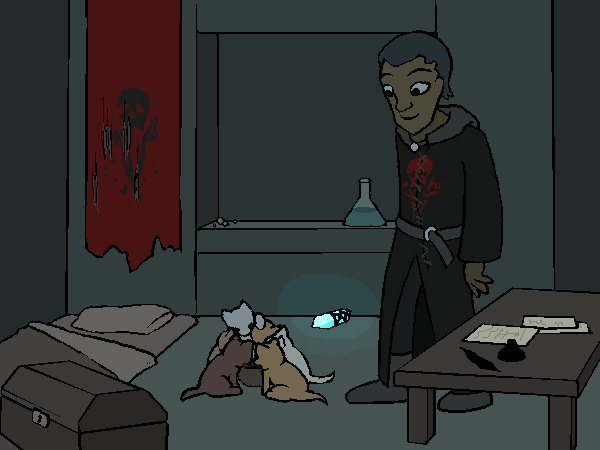 > ==>