You are now Dmitri Argoth. You are composing a letter of heartfelt apology.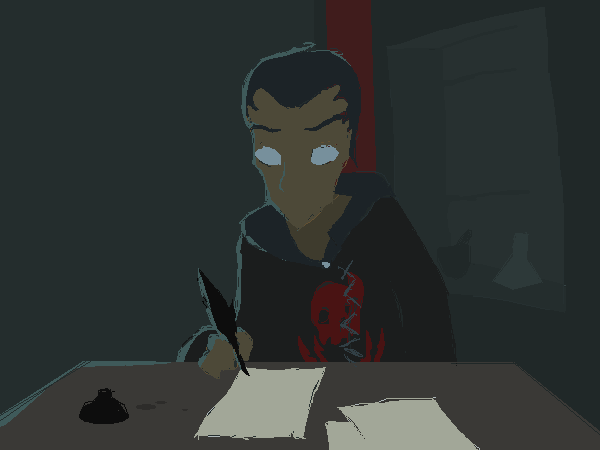 While on lookout duty last night a young khajiit woman tackled you from out of nowhere, declaring that she was "horn and drunky" and "wouldn't take no for an answer". After determining she was absolutely no threat whatsoever, you did what any man in your position would. You gave her a ride home and then had a threesome with a skeleton.
Yet afterwards as you rode back to Garlas Agea, you couldn't help but feel guilty. You had taken advantage of her. You wouldn't have even considered it such if not for her argonian friend's tearful insistence that Katia was "not always like this". You may be a servant to an unholy lich seeking world domination, but you still don't believe people should be forced into doing things against their will. At least unless you kill them first. Anything else would be morally wrong.
With this in mind, you have written a more comprehensive letter to the khajiit. You explain your mistake and offer to make it up to her however you can. Maybe you'll send it with a pouch of gold or a couple Welkynd stones as a goodwill offering. Actually, you recall her saying that she would one day "stop being a drunking whore and become the best wizard ever". Perhaps she'd like to become your apprentice? You're sure the other guys would brighten up to her a bit if it means adding one more to the Worm King's followers.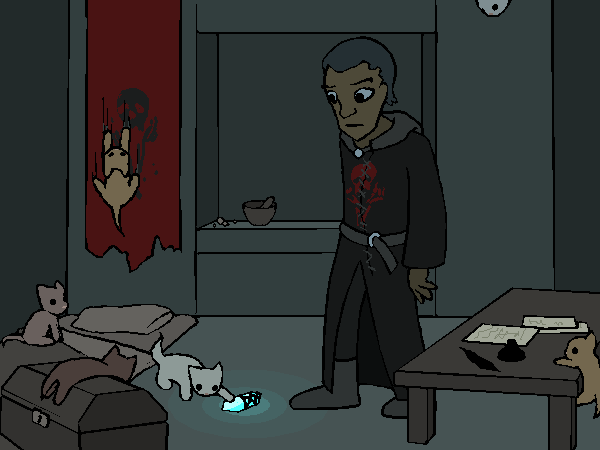 Then again, if you took on a khajiit apprentice the other necromancers here might start thinking you have a cat thing.