Now that's something you can work with.
You already have a decent selection of potions. You think you even have a basket in the other room. You easily could put together a thoughtful assortment specifically tailored to an aspirant mage. You could even pack the empty space with spare alchemy ingredients, in case wortcraft is something she wants to look into.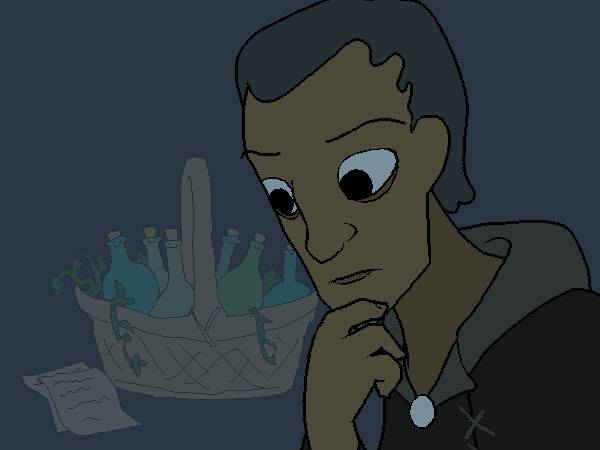 Two potions of spell resistance, one potion of healing, and three potions to restore her magicka? You wish you could include one to fortify her overall magicka reserve, but you simply don't have the stuff to make it. Your friend Landorumil prohibits certain ingredients from ever entering these ruins, among them ginseng, nightshade, hyacinth nectar, and ginkgo leaves. The exact things you need, in other words.
Now that you think about it, you're not sure it's appropriate to send a bunch of bottles to someone who is possibly an alcoholic. There's also a good chance one or two of the bottles would get damaged in transit. Still, the gift basket is definitely the best idea you've had so far.
Zetaphi wrote:
inspect your chest for better gift material.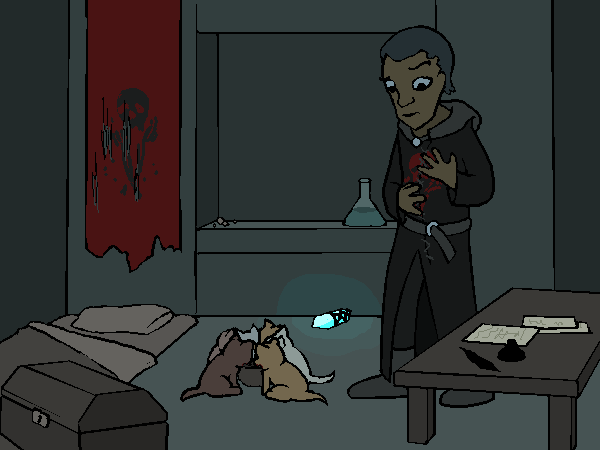 Well, this robe was the first thing she went for when you met, but she didn't seem to care for it much…
Zetaphi wrote:
no, not your chest, the chest in the corner
Ah! Your treasure chest! That makes much more sense.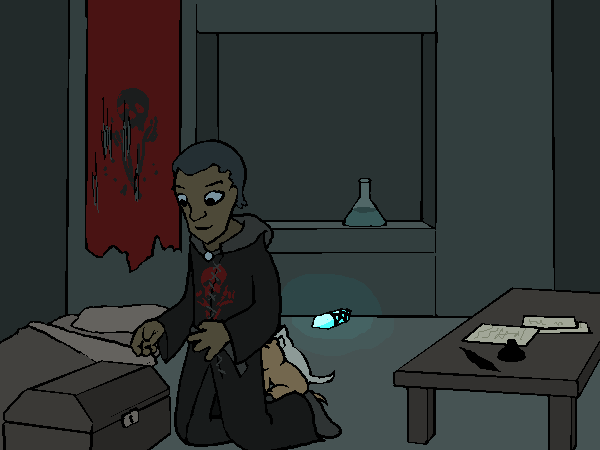 You call it your "treasure chest", anyway. It's actually just full of old trinkets from earlier in your magical career. You really should have pawned them off by now, but they all carry a bit too much sentimental value.
But you could see yourself parting with one here, for the sake of apology.
Let's see what you've got…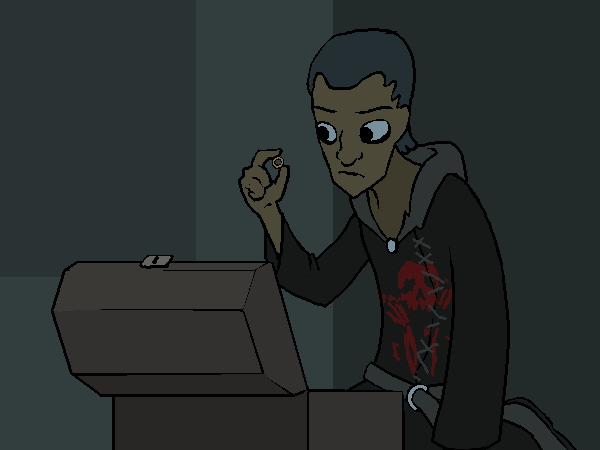 Your old Ring of Firewalking.
It's an ordinary brass ring with a pretty basic fire resistance charm on it. Back when you were starting out with the Mages Guild, you had a bad habit of burning yourself with your own spells. This ring was probably all that kept you from just giving up. You doubt it would be much use to most other mages, though.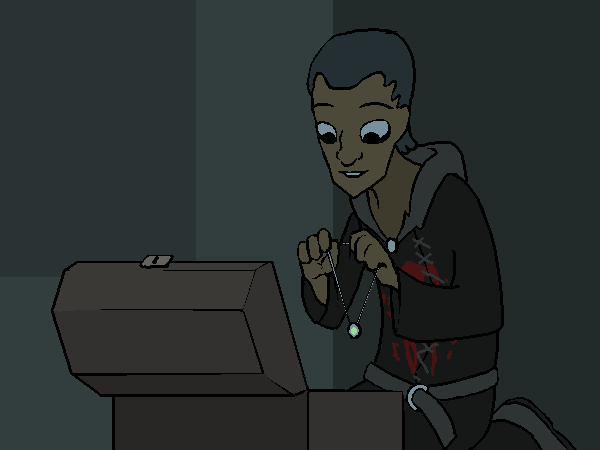 Your Amulet of Spell Reflection!
Not very powerful, but it was the first thing you ever had custom enchanted. When you moved to Kvatch as a teenager, you were scared to death all the other mages were going to pick on the new little necromancer. After you had this enchanted, you strode around confidently and made a big deal about it to everyone. No bullies ever did cast a spell on you, so you like to think the amulet at least worked as a deterrent.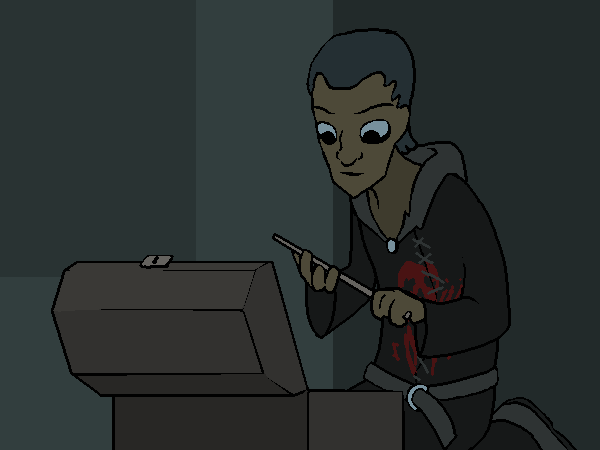 Your Wand of Silence.
You don't see very many wands in Cyrodiil. Magic users here tend to favor staves. This one saved your life on multiple occasions, possibly just because bandit wizards had no idea what it was. It's been used some, but it still has a good eight or nine charges left in it. Of course, now that you know silencing spells by heart the wand is more or less obsolete. Someone with a habit of angering the wrong people would probably find it very valuable, though.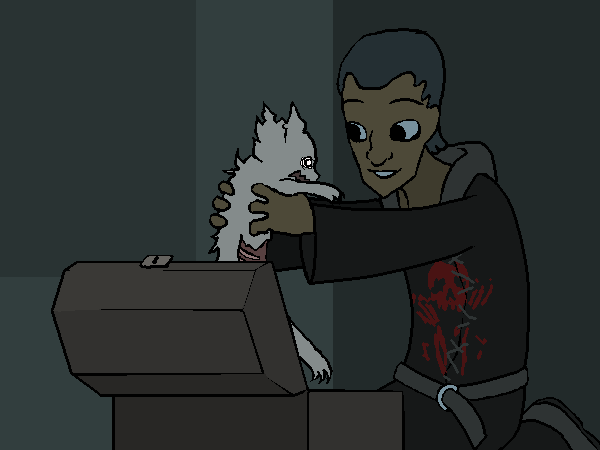 Aaaaand Mr. Scruffles! First cat you ever owned. You just keep him in the chest because he doesn't really get along with the younger cats.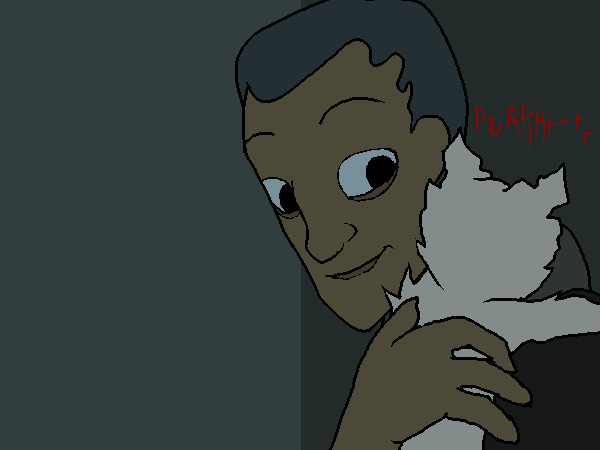 Not a chance in hell you're giving The Scruffmeister away to anyone, ever. Even death.
However, one of your old magic items or a gift basket would be perfect to send with the letter. Showering her with gifts might give the wrong message, so you think you'll just pick one of the four.
> ==>