You remark that Sigrid certainly sounds like a very… interesting lady. How long have you had feelings for her?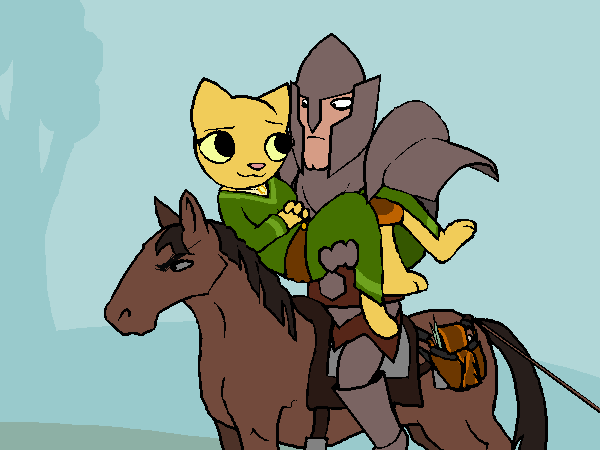 Feelings? Asotil says he didn't mean he was in love with her. That stuff about her being the most amazing woman in the world was a statement of fact, not endearment. He's only ever met her once, when he was filing his Justice Report with the Count.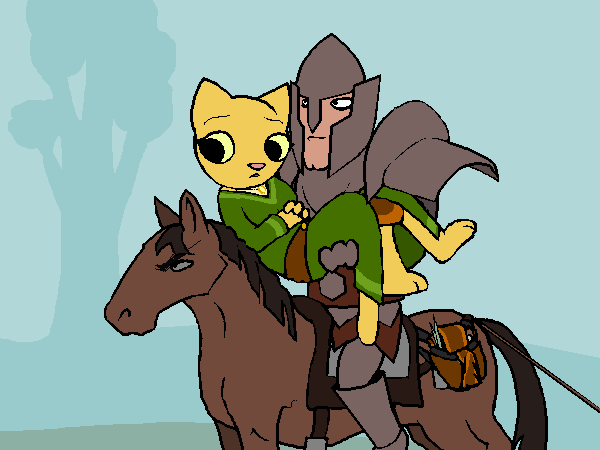 Oh, you reply.
Maaaaybe it's better if you don't push this line of inquiry any further.
Ninth_Computer wrote:
Katia: Take Inventory.
You don't need to
take
inventory, because you can just: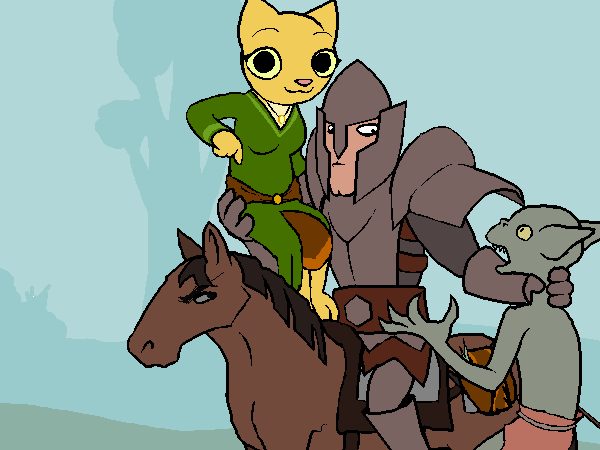 Fwooosh!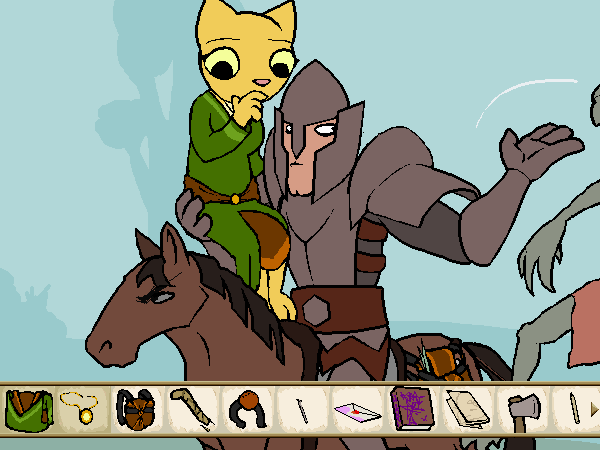 Oh, whoops, forgot to list your clothes and stuff. You decide to mark the robe and amulet a slightly darker color to signify that you're actually wearing them.
Anyway, you've got all the stuff from Quill-Weave's place, a bunch of plants you picked up, and the remaining half of your wizard's staff. Your plan to carve decorations into the staff didn't turn out so well, but maybe you can burn its remains into a piece of charcoal for doing art. You've never used charcoal before, but Quill-Weave said you were okay at drawing. Maybe it'll work out, and you will have finally found your "thing".
Supaaku wrote:
>Katia: Check your health and magicka levels.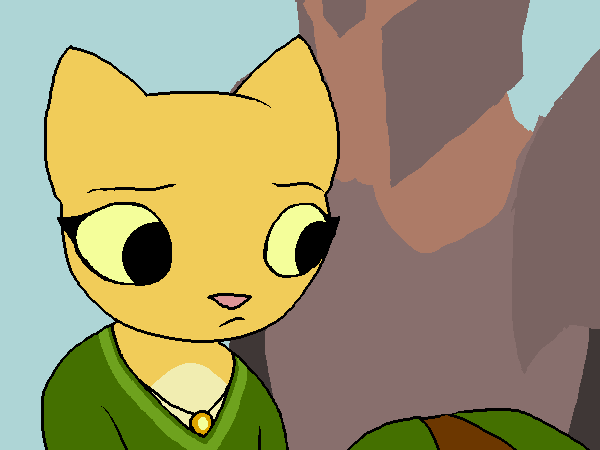 You're… not really sure how to judge your magicka levels. Bear in mind that your magicka-tank or whatever has been pretty much empty for the last nineteen years. You haven't had much time to feel the difference between "full" and "depleted". You're not even entirely sure what you're supposed to be feeling for. It's probably something that just comes intuitively to most people who grew up with it.
As for your health, you guess your health is pretty good. I mean, you don't smoke, you get a decent amount of cardio exercise, and whenever possible you are careful to augment your voracious carnivore appetite with a Khajiit-appropriate amount of fruits and vegetables. Your alcohol intake has probably left you at serious risk for liver failure, but you haven't noticed any symptoms yet so you guess you're lucky there. And other than an allergy or two, you aren't aware of any chronic medical conditions.
So yeah, your health is fine.
SatansBestBuddy wrote:
Katia: try actually reading that book you've been writing in, it could have valuable information about the surrounding cities and cultures.
It looks like it's just a reference text on cross-cultural grammar differences. You guess that's something a professional writer would care about? You flip through the first few pages but it's pretty dry and, due to your drunken scrawlings, mostly illegible.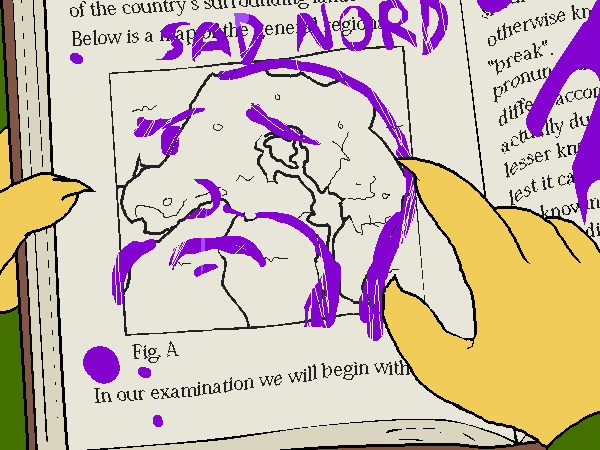 This edit makes you giggle though.
Pajaul wrote:
Ask Asotil if it be okay if we looted some of the bodies he's Brought to Justice or if there was a law against it.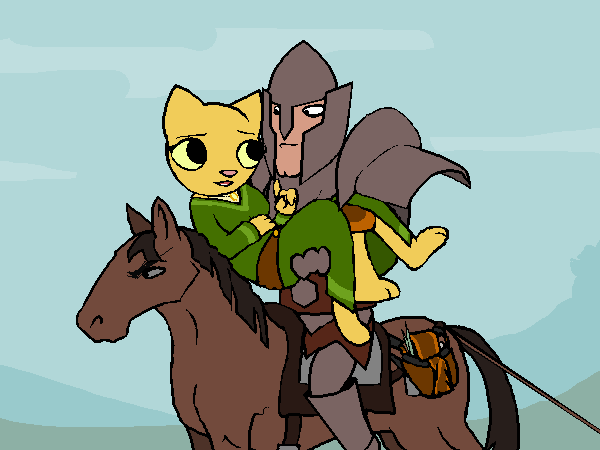 You tell Asotil that when you finally make it to Kvatch you were hoping to sell some goods to make a little money, to help get started. Would it be okay for you to, like, take any valuables off those corpses? Or would that be tampering with evidence?
He says to help yourself. Criminal Scum has no rights, including property rights, so it's always acceptable to take their belongings whenever you want. Just make sure you leave enough of the body there for him to report how many Criminals were Apprehended In The Name Of Justice today.
Iarei wrote:
Katia> Ride the raft of corpses, search them for epic loot. (wheeee!)
You thank him for the permission, slip out of his arms, and climb onto the moving corpse raft.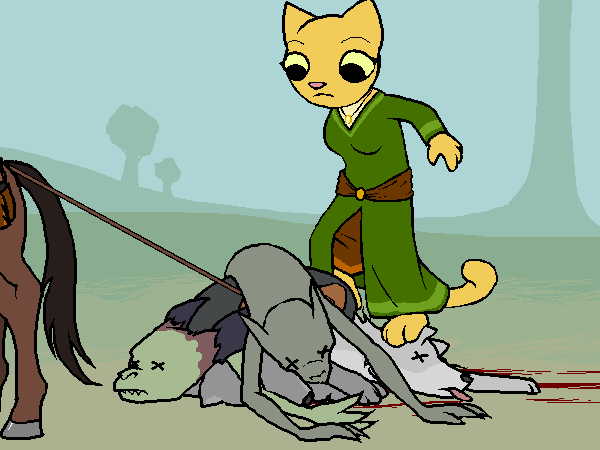 Hm…. you don't see anything easily lootable on these guys, like weapons or shields. You're not entirely sure where to begin on a more thorough search. The whole concept is a little morbid.