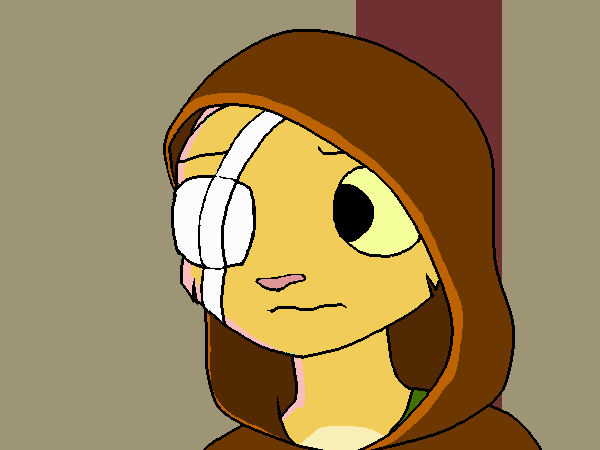 You, ah…
JJA wrote:
Just tell her you love the colors – there are so many of them!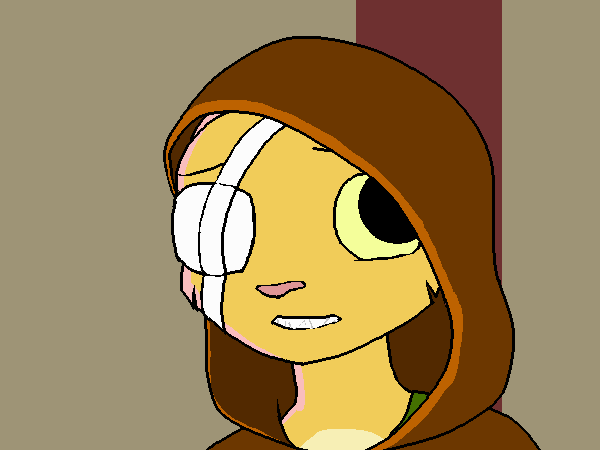 You tell Sigrid that you like the colors. It contains all your favorite ones, somewhere.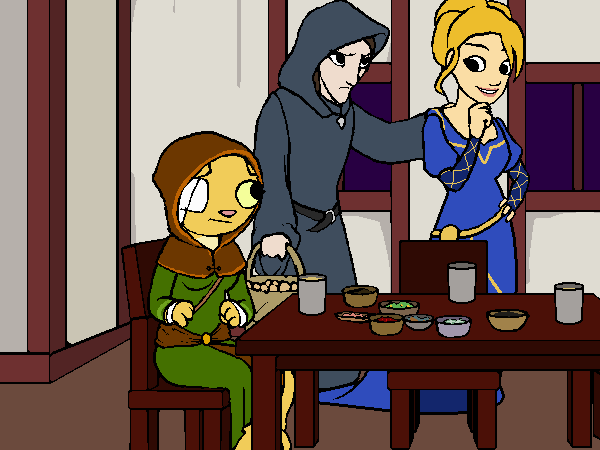 Ah, thank you! It was no easy task mixing all those pigments – nor finding a painter who could integrate all of them so well! Without a doubt, best hundred thousand septims I've ever spent.
Anyway, looks like the breadsticks are finally here! I hope you don't mind chatting over dinner? We don't get many other mages in town.
Salandras wrote:
Katia> Calm down and don't jump to conclusions. Take a moment now to consider the counter points.
1) From what Sigrid is claiming, the mage's guild has been in previous hands. Necromancer hands. That all up and left the place in an uproar. That room in the basement and the materials? Most likely left behind by those necromancers. She's probably the only one left who chose NOT to leave and turn things around.
2) The weird flowers, the deer, the mural? The fact she uses the alchemy lab to make dinner and mixed drink experiments? Sigrid is nice, but trying to do everything at the same time. She's scattered. From what you can see, Sigrid is eccentric, but hasn't done anything bad to hurt you or steer you wrong as of yet. She's got this whole reverse necromancy fung shui thing going on.
3) There are imps in the city. That would be your fault. She's locking the window for a valid reason, kitty.
4) To get back to the chained up, bloody door in the basement? What if that isn't her fault? She might just be telling you to stay away from it because its full of horrid abominations left behind from those nasty Necromancers. There's a building full of imps across the way (Nice going by the way) because of another errant mage's exploits. Don't go blaming her.
While Sigrid and her friend head to their seats, you take a deep breath and try to let some of your worries melt away. Sure, you guess there's still a chance she could be an evil necromancer vampire planning to kill you, but it's starting to look less and less likely. If anything, it kind of sounds like she's just a misunderstood wizard trying to make as many friends as possible.
And that's something you can relate to. A lot.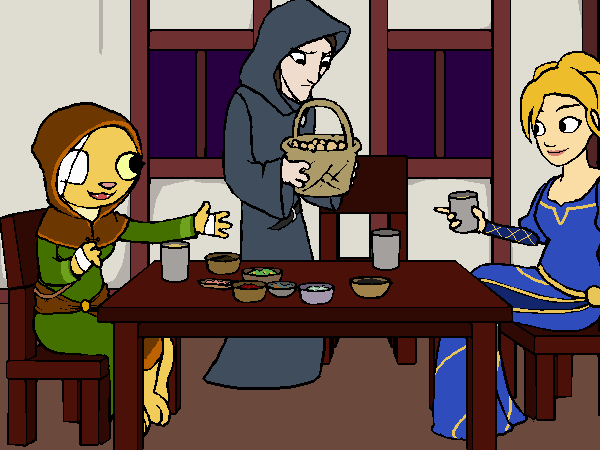 So, ah, hi! I'm Katia Managan, you say.
I know, Sigrid says. You already introduced yourself.
Oh, sorry, you say. I'm not very good at conversations.
Sigrid says it's fine, sometimes she likes to introduce herself several times in a row as well.
who149 wrote:
>Katia: Hey look, its Steve! Say Hi to Steve!
JJA wrote:
Now you get to learn "Steve's" real name. Maybe you can draw him out of his shell a bit. Wiggle your ears at him so he remembers who you are. Did he ever tell Sigrid about your problem like he promised?
With Sigrid sufficiently overgreeted, you turn your attention to her friend.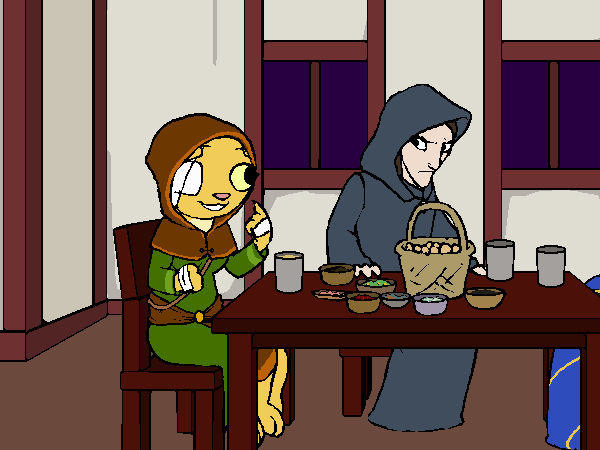 Hi! Remember me? We met earlier today. We were in the general store, and I-
He cuts you off and assures you that if you were anyone worth remembering, he would have said something.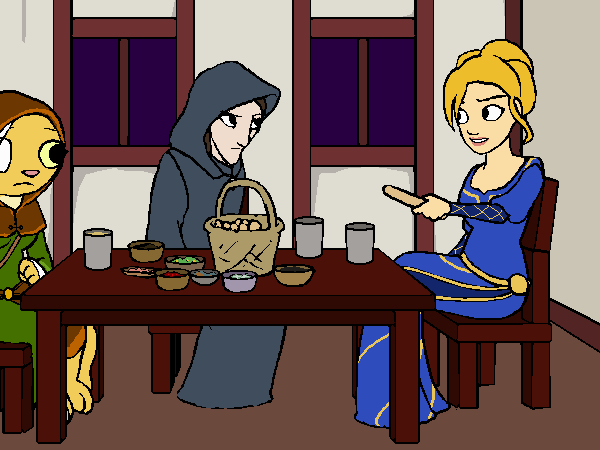 Sigrid lets out a long sigh. I see you've had the pleasure of meeting Stephane. He works at the chapel so he's not an active Guild member, but he still drops by to keep me company. Don't mind his douchiness; being a Breton, he's probably just huffy at the idea he might be the third best mage in this room.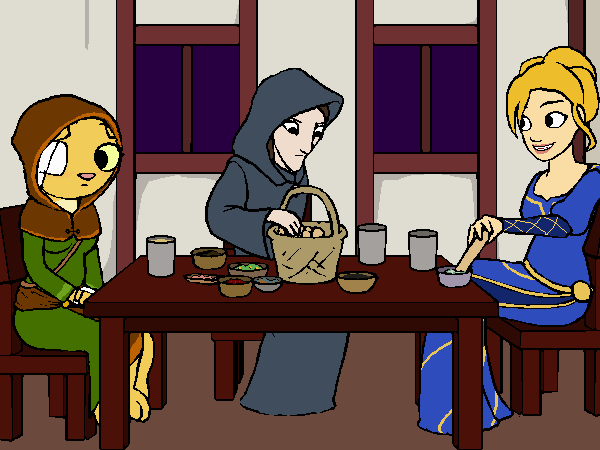 Oh! Ah, him, third best? You're flattered at the insinuation, you say, but there's pretty much no chance you're a better mage than he is. I mean, you just started practicing recently, and you don't know many spel-
Sigrid says there's no need for modesty. You're an Atronach. Even if you only started with magic recently, she suspects you've been taking to it like a fish to water. With some proper reference books and a bit of practice she's confident your abilities would exceed people like Stephane in no time – if they haven't already.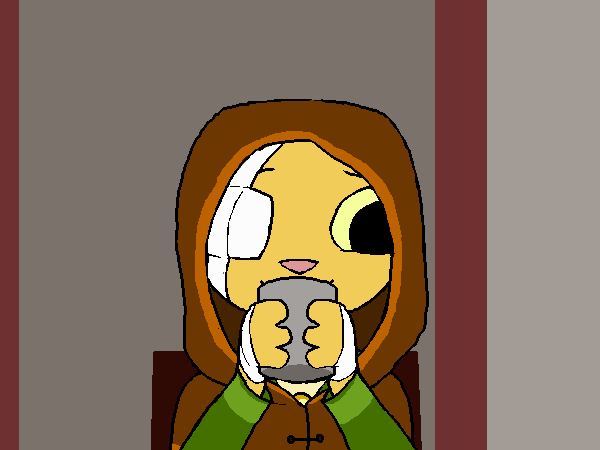 Oh! You mutter a nervous "thank you", quickly reaching for your cup to hide the huge smile spreading across your face. You're trying to keep a professional demeanor, but… well, that's more praise than you're accustomed to receiving. At least for anything you wanted to be praised for.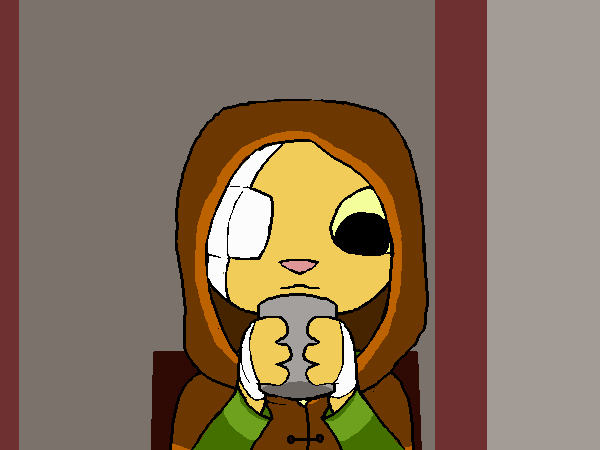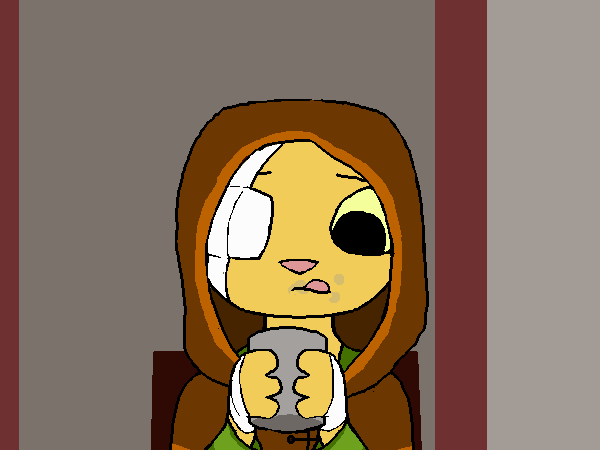 Also, this is basically just a cup of applesauce.
Tastes okay, though.
GreyAcumen wrote:
Katia, I think the biggest question that is hanging in the air is that if this guild doesn't specialize in necromancy anymore, what DOES it specialize in?
With a brightened mood and renewed enthusiasm, you delve straight into some questions.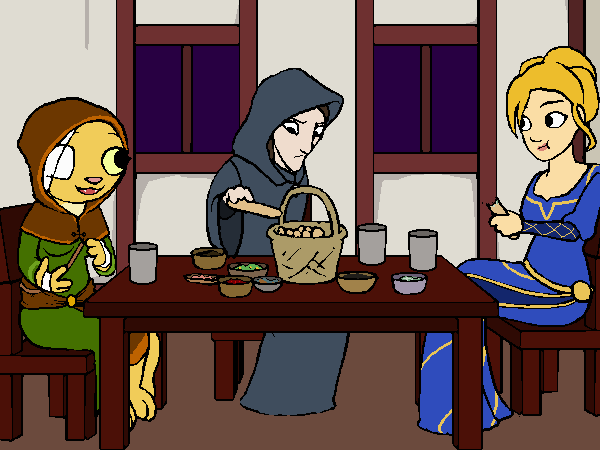 So, um, since necromancy is apparently banned now, what does the Kvatch guildhall do? I mean, well, what does it specialize in?
Sigrid shrugs. Oh, a bit of this, a bit of that. She admits she's never really been one for specialization, and thinks it's important to teach a little of everything. Personally, she's dabbled in every type of magic; alchemy, alteration, conjuration, illusion, destruction, mysticism, necromancy, restoration…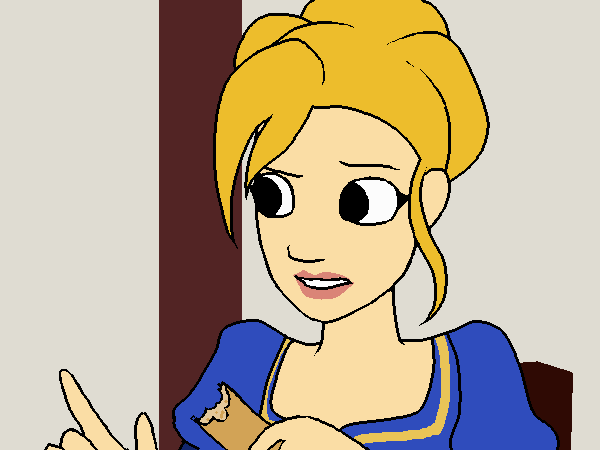 Not to imply that I'm mediocre at them all, she adds hurriedly. She still considers herself a damn good mage. For example, I could probably kill you right now without even getting up from my seat. I mean, if I had to, y'know, in dire circumstances. Probably.
Yeah, that's, uh. I can totally respect that. I'm not the best, I know that. Not yet. I have a long way to go, lots to learn, and that's after I join the Guild and so on.
Sigrid snickers at your reaction. So, do you have any particular magic discipline you're interested in?
I'm, ah, not really sure yet, you say. You emphasize that you're really new to this; you haven't even really learned what's out there. But you're looking.
Kayito wrote:
Katia: Come to realization. Mages are a little nutty sometimes. You're a little… off… sometimes too. You are a mage. You belong here. – Relax a bit more with Sigrid and enjoy the meal.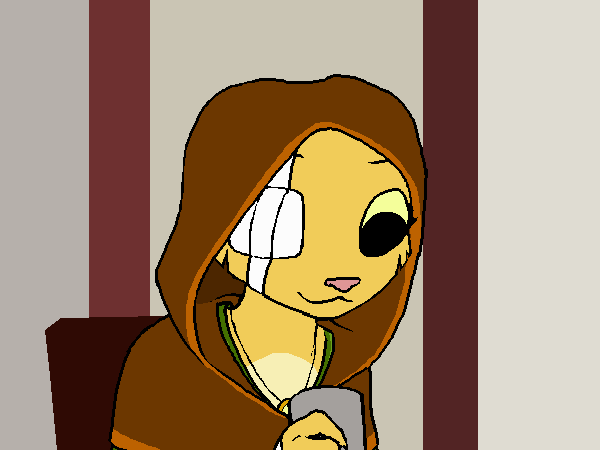 You pick up your cup and take another tongueful of pear-applesauce. You have to admit, this place is kind of growing on you. Sigrid seemed a little suspicious at first, like maybe she was up to something, but you guess you're starting to see why people admire her. She's nice to talk to. Like, you get the impression she really does appreciate your presence.
Though her jokes are kind of lame and her bragging is maybe a little irritating.