Right! Right. No need to panic. Sigrid was… she was probably just trying to show off her wizard powers! Or… maybe this was a test! She was fucking with your mind and wanted to see whether you could break free of it. And you did! You'll show this to her, she'll be impressed, you'll get your stuff back, and everything will be fine.
Everything will be okay.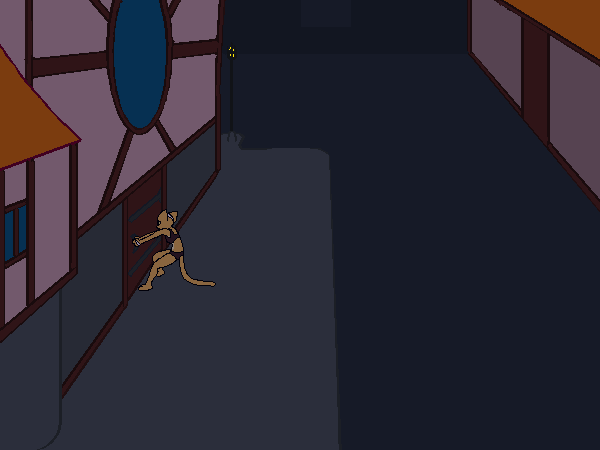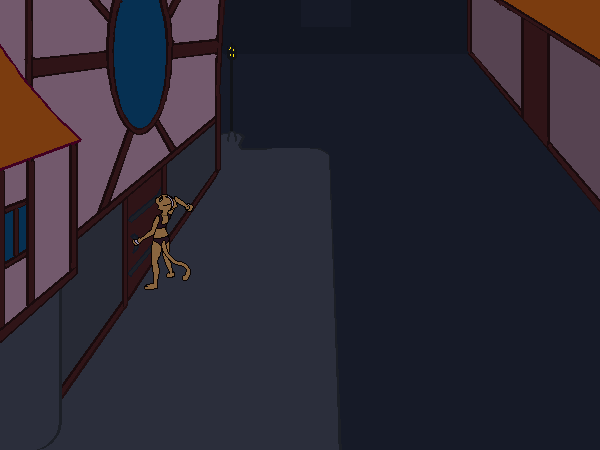 You bang on the door and yell that this isn't funny anymore! It was a neat trick, but that was everything you owned in the world and you really need it back now! You need everything to be okay!
There's no reply. You shout until your throat is sore and there's still no reply.
Baeowulf wrote:
On the alternative, you could use your inherent Khajiiti skills and the lockpick that never seems to go missing to sneak in and get your stuff back.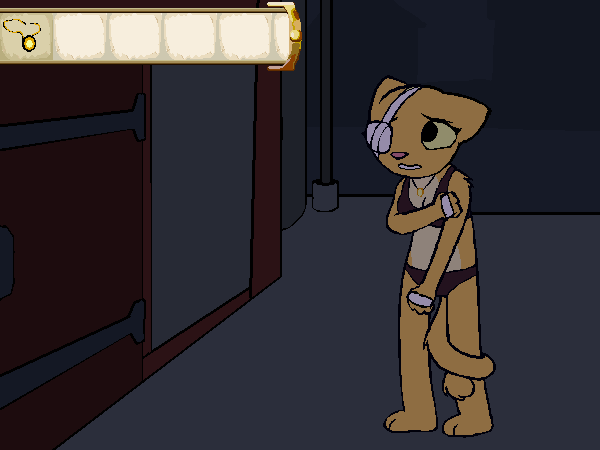 You don't have inherent Khajiiti skills! You can barely walk across cobblestone without stepping on a squeaky floorboard! And your lockpick was in your bag along with Quill-Weave's package, your money, your hatchet, your journal, and everything else you gave to Sigrid.
But… you can fix this. You're a wizard and you're resourceful and you're desperate and angry and upset and you're sure you can find some way to get in there and get your stuff back.
Squiggles wrote:
do a HAMMERFELL LOCKPICKING!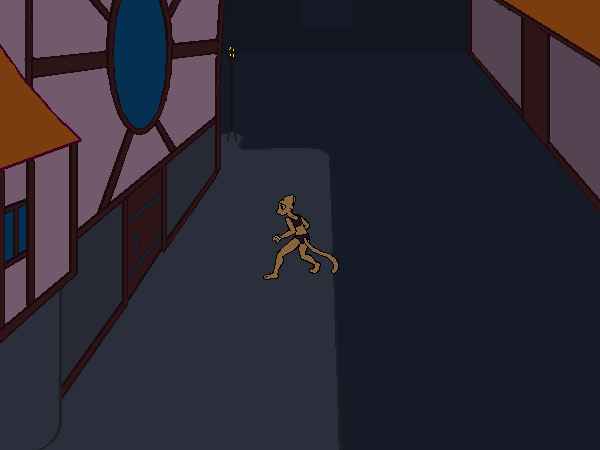 LaffinFox wrote:
Katia: You can't let that bitch get away with that! You're Katia Fucking Managan!
Burst in there, rip off that amulet, and demand your purr-operty back!
Nighzmarquls wrote:
Katia–> remove amulate… focus your anger and let the hate flow!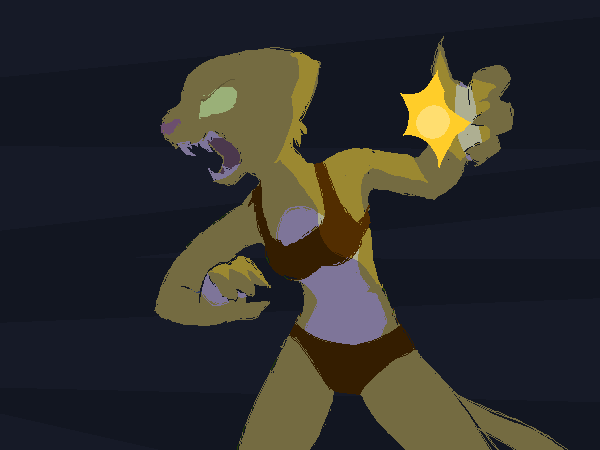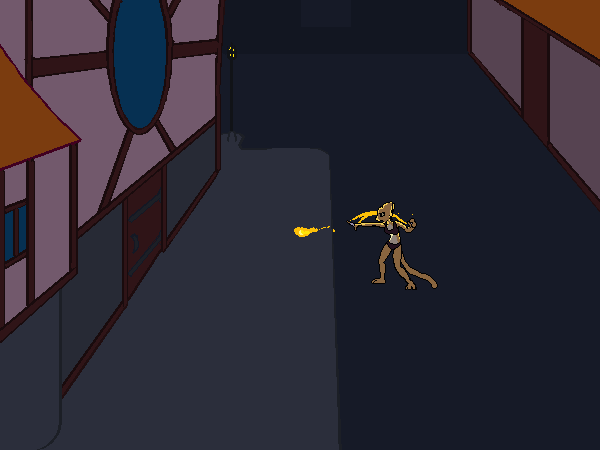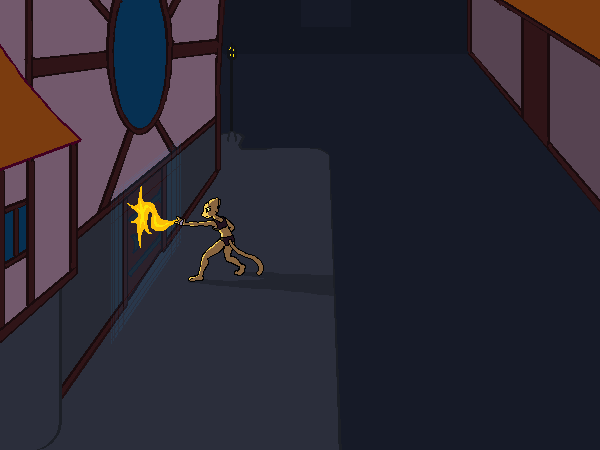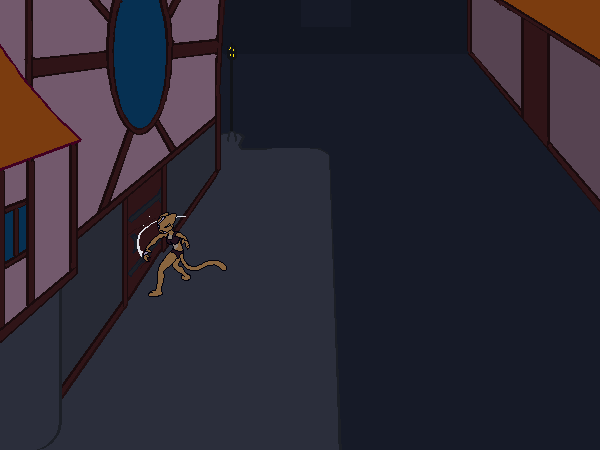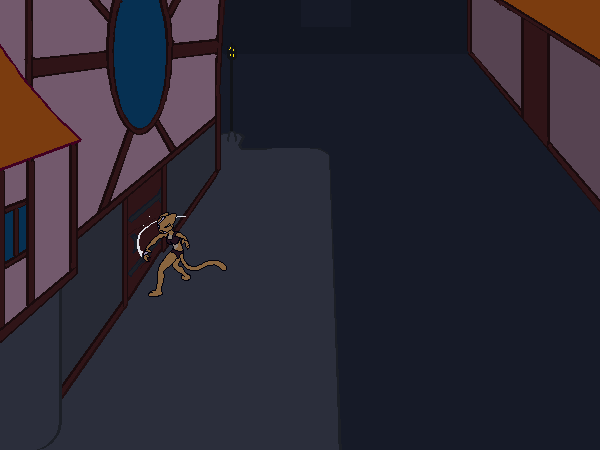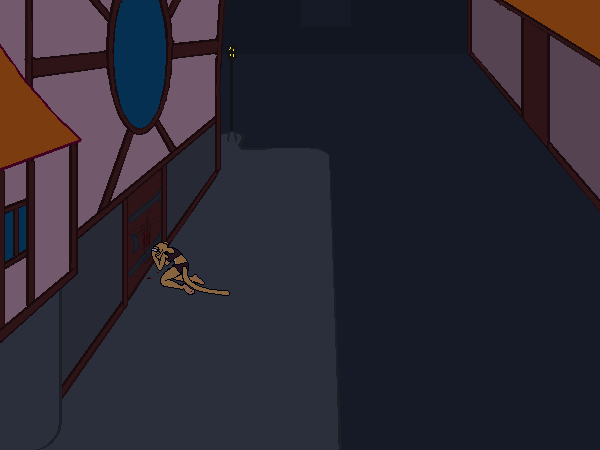 Fuck fuck fuck FUCK.
Ineverus wrote:
Katia: YOU ARE THE DUMBEST KHAJIIT IN THE HISTORY OF NIRN. WHAT IS WRONG WITH YOU. THIS IS THE THIRD TIME YOU'VE SCREWED EVERYTHING UP. THAT'LL PROBABLY BE A LITERAL STATEMENT IN JUST A FEW MOMENTS AS WELL. YOU DO NOT DESERVE TO STAY IN KVATCH, YOU ARE GOING TO END UP MAKING THE WHOLE TOWN DUMBER. OH LOOK AT ME, I'M KATIA MANAGAN AND I HAVE ABSOLUTELY NO ABILITY WHATSOEVER TO BE CAREFUL! YOUR ONLY HOPE NOW IS TO MEET ASOTIL AND MARCH ON BACK TO ANVIL IN SHAME, THEN GET ON YOUR KNEES AND BEG QUILL WEAVE FOR FORGIVENESS. EVEN THOUGH THE CHANCES SHE'D FORGIVE YOU FOR SCREWING UP AGAIN ARE NEXT TO NONEXISTENT, IT'S THE ONLY CHOICE YOU HAVE BECAUSE YOU HAVE NOTHING AT ALL.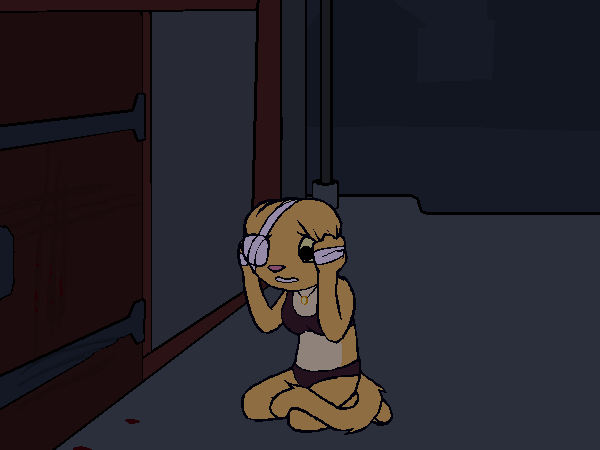 Okay. You realize you fucked up. You got all excited and ignored your better judgement and walked straight into what should have been an obvious trap and signed away all your belongings and some things that maybe didn't even really belong to you. But you can still fix all this. Somehow.
At the very least, you don't have to let Quill-Weave down again. There's still that other letter, the one you threw away. Quill-Weave never has to know you are the worst courier ever and gave away the package you were supposed to deliver. She never has to know there was a package. You can keep it a secret from everyone forever and everything will be fine; you just have to run back to the bookstore and get the old letter out of the trash, hopefully before someone empties the wastebasket or-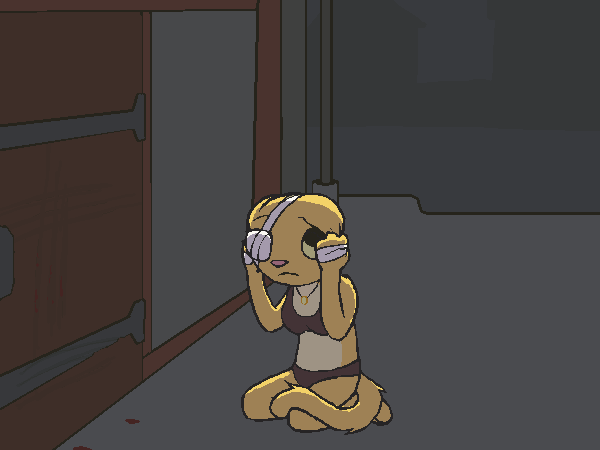 > ==>