If you can see this text, then you might want to check this update out on the original site!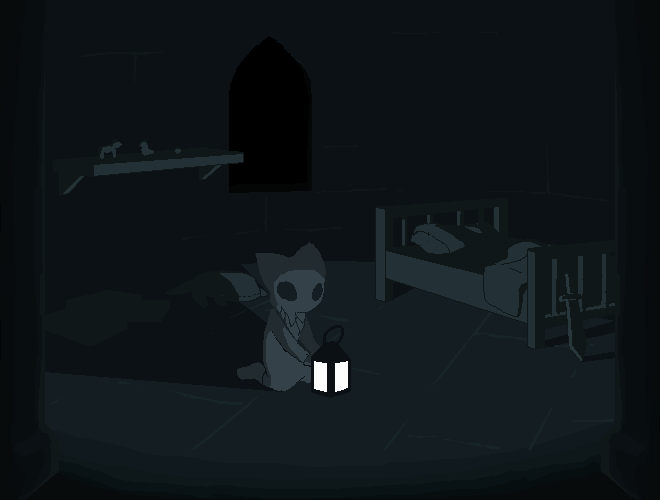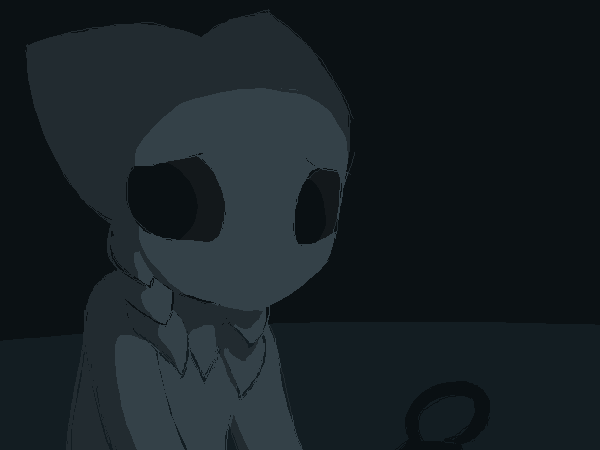 Vins wrote:
Or just couldn't sleep, just that?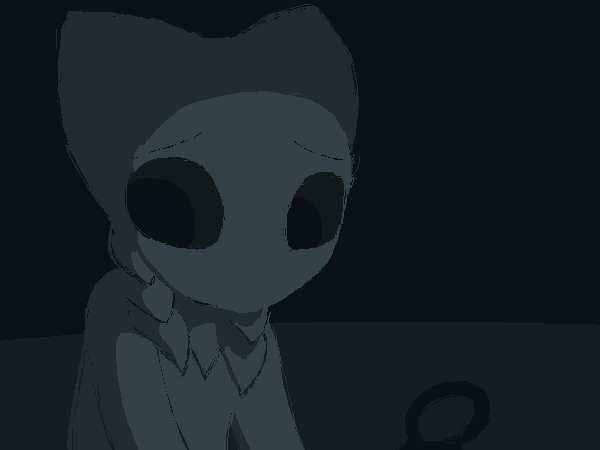 ShadowOfTheDark wrote:
You there, with the missing tooth! There's toys on the shelf. Play with them!! Ooh, is that a plush guar under the window? Give it a cuddle; it'll comfort you.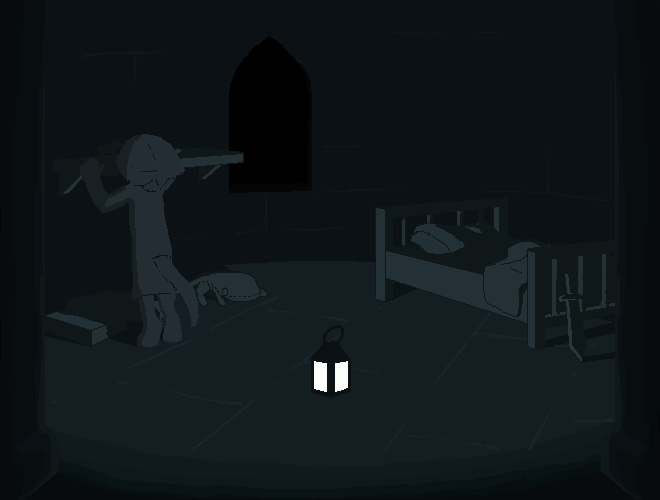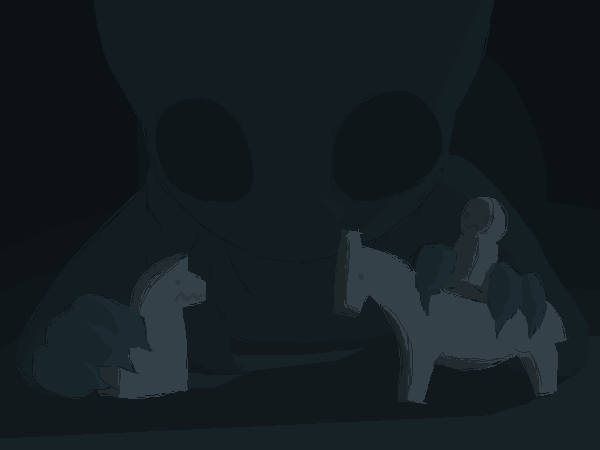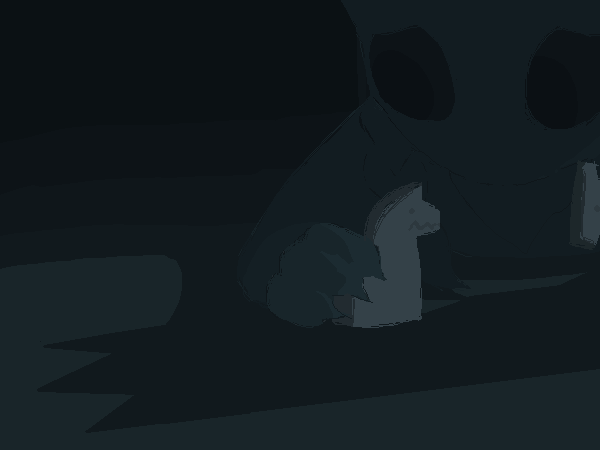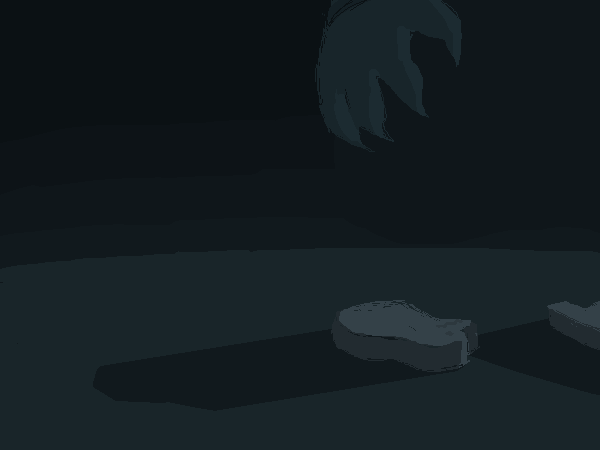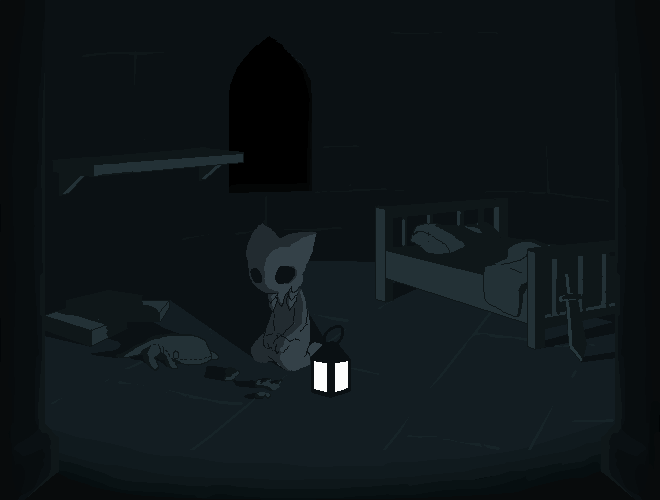 Talie wrote:
Take the wooden sword! Be the hero!
LoatherofIrk wrote:
Use bedsheets to make a sweet cape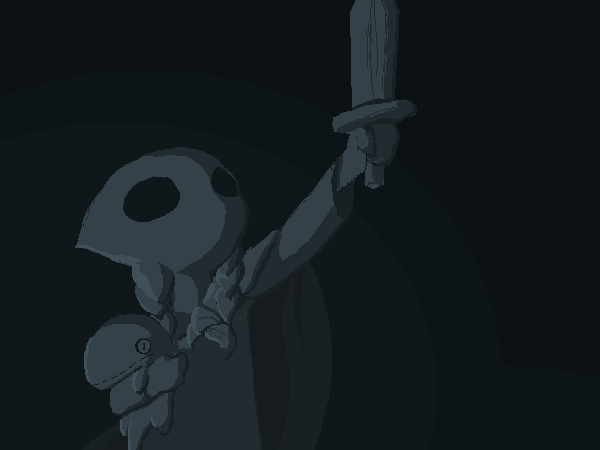 SatansBestBuddy wrote:
Do you practice with that sword, like it was a steel sword? Or do you just play with it, like it was a wooden sword?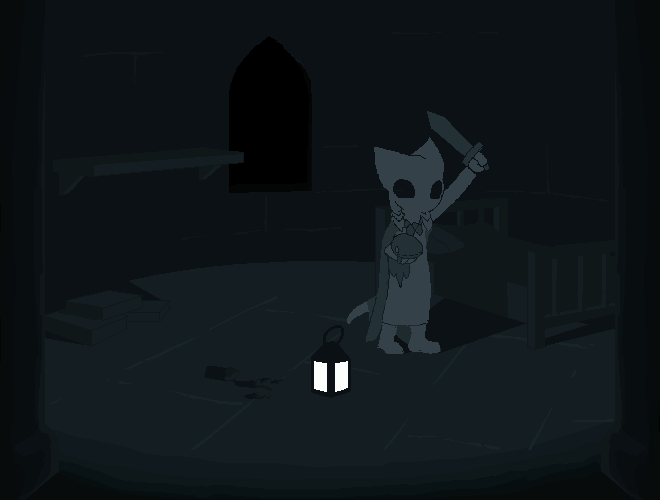 tronn wrote:
Might just as well get this over with, check under the bed for monsters. We know that in your dreams the monster will always be there, so why prolong your nightmare?
BADEND wrote:
I'll also throw a vote in for checking under the bed for monsters. Lurking under the beds of children is practically never something they don't do.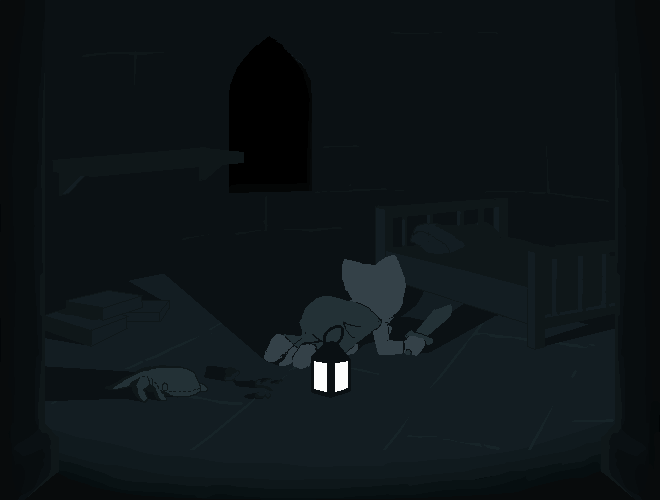 Flaise wrote:
Throw the sword through the wall.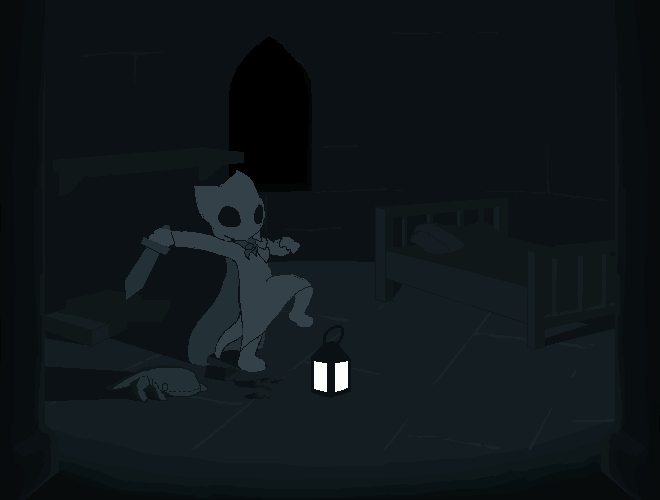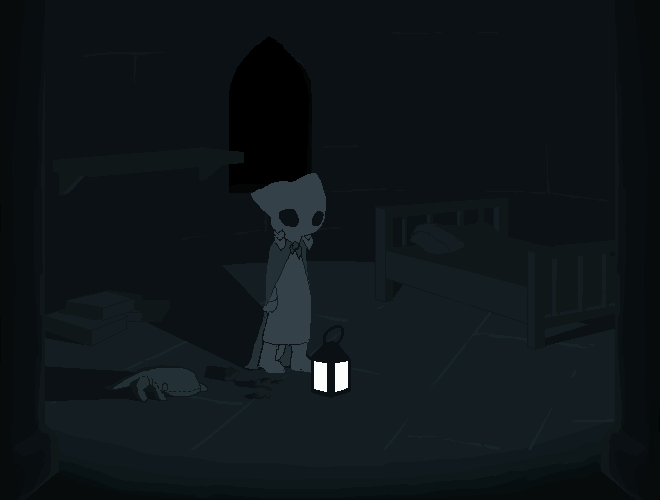 Backup4now wrote:
look, and move the camera, to see between the two pillars near the fourth wall.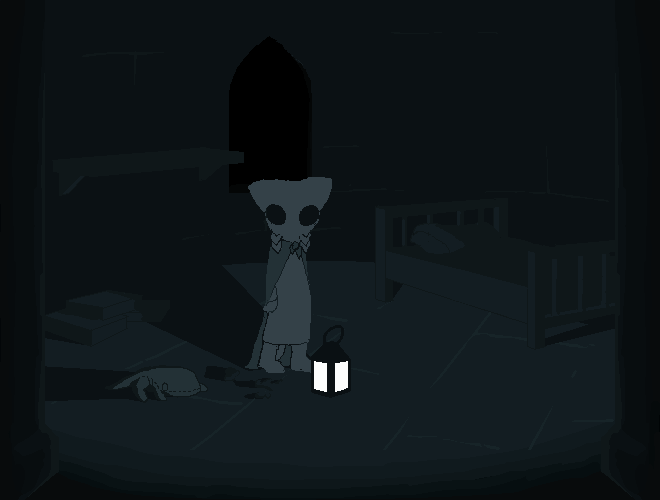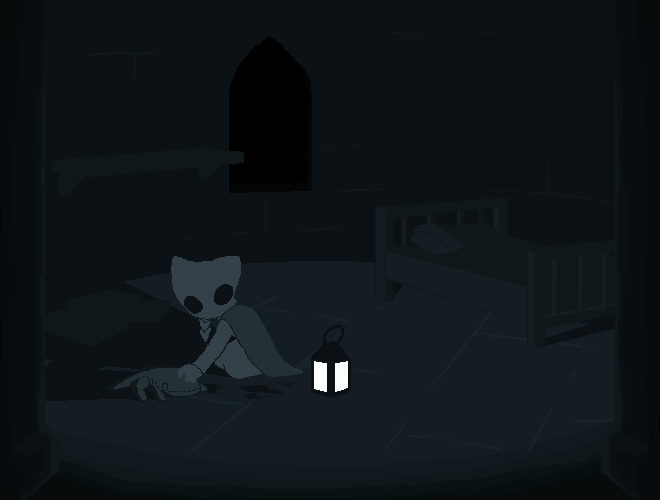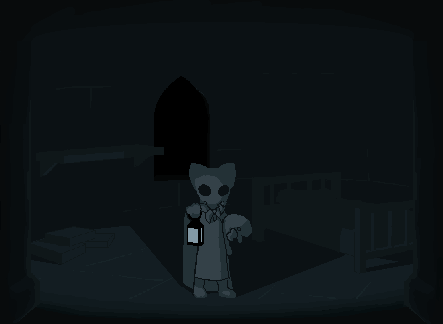 > –>