McFrugal wrote:
Well she doesn't seem to be doing anything heroic. She just sounds like a conman.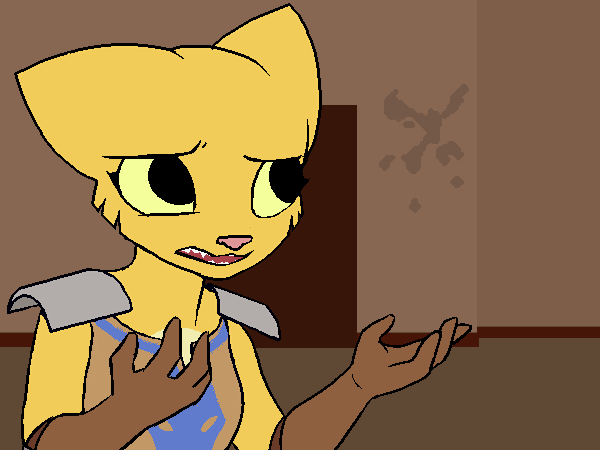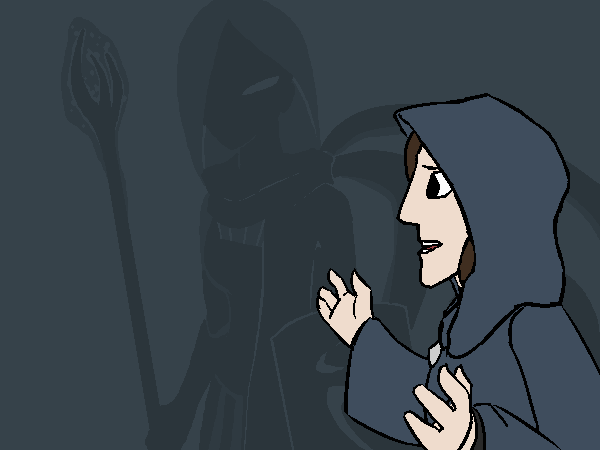 Stephane explains that he doesn't mean "hero" in the common sense, but the mythical one. Like the great warriors and tricksters of old tales: individuals said to be born outside of fate itself, unaccounted for even in the plans of all-knowing gods and Daedra. Mortals who, solely through their unpredictable nature, could rival omnipotent beings.
The mythical heroes weren't good or evil, but instruments of change – powerful wildcards who existed to rival the dominance of those who would otherwise take the world for themselves.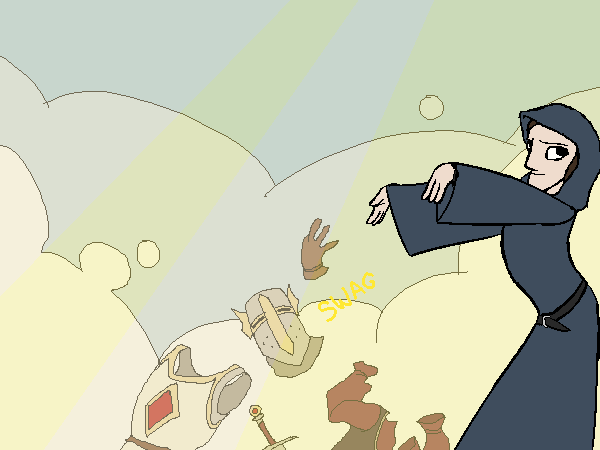 And the gods, if you believe the old stories, never seemed to care. They're just like, "hey, at least half the people you killed probably deserved it. Take these Aedric artifacts and just keep on carriagein'." That makes it alright.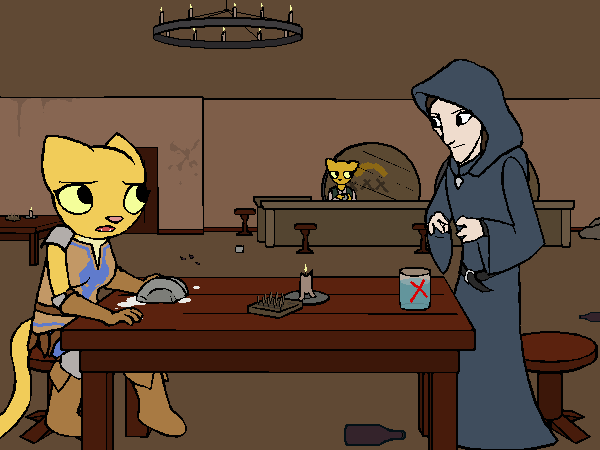 So you're unquestioningly helping Sigrid on the off chance that she's destined to become some mythical hero like in old stories that probably aren't even real?
Stephane notes that "destined" is probably not the appropriate word for it, but… yes, more or less. Sigrid… the way luck shines upon her constantly, the ease with which she achieves her every desire, the fearless manner in which she could confront even a Daedric Prince… he could not be more certain that she is something different – a Hero in the most legendary of senses. Untamed, unstoppable… and needing someone at her side to guide her in the right direction.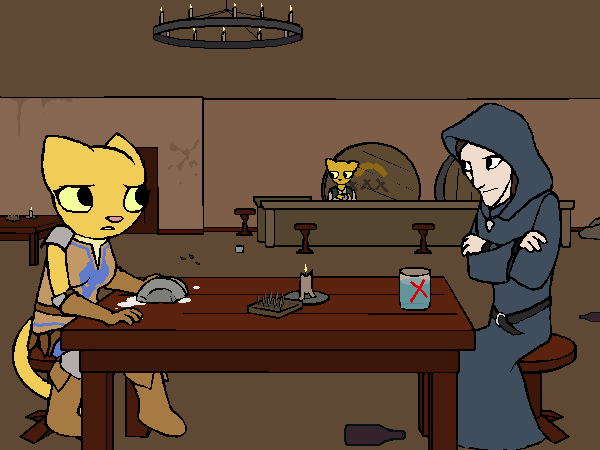 … you mean you.
Exactly, he says. As soon as he began to suspect her true nature, he tried his best to maintain her trust and friendship. To dissuade her from wrongdoing, to praise her good works, and to lead her down a path the Nine would approve of.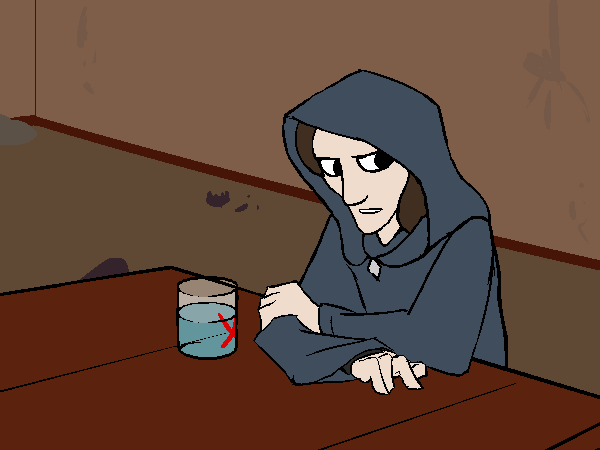 As you have no doubt experienced, my success… varies. Sometimes her actions are benevolent – she once conned a highwayman out of a giant, priceless diamond only to wordlessly donate it to the orphanage that night. Other times, such as your pathetic encounter with her, I fear she falls into hubris knowing that no impulsive action she commits will carry consequences.
I have no wish to jeopardize my relationship with Sigrid by second-guessing her decisions, nor do I wish to in any way inhibit her power. At the same time, that doesn't mean I agree with all actions she takes. I hold out hope that in time, she will come to have marginally less traits worth despising.
EmperorAgon wrote:
You can start by resisting the urge to flip the table.
Pajaul wrote:
Ultimately we can explain how we understand, but we can't agree. It doesn't seem fair for her to do what she did, no matter what anyone says. We don't want anything more to do with Sigrid, we just want the letter and book back. Afterwards, we will leave well enough alone.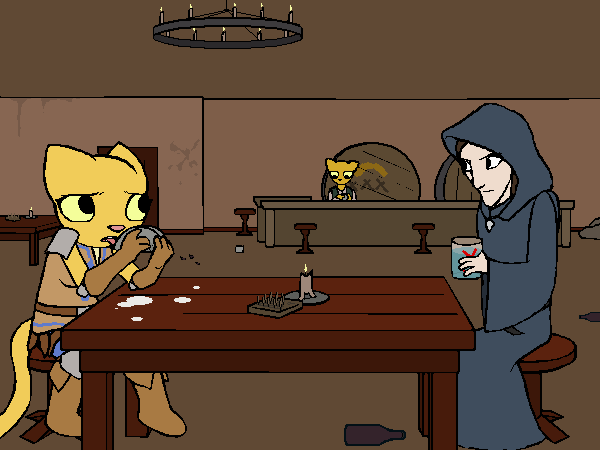 Okay. I think you're crazy and putting a lot of stock in fairy tales, but I can accept that. I just want to get my stuff back. Can you help with that?
Stephane reiterates that he has no desire to damage his friendship with Sigrid or question her actions. She saw fit to take your belongings for whatever reason, and they are hers now.
However…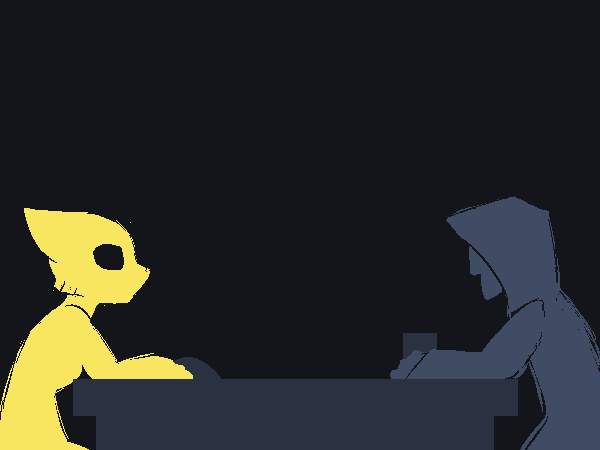 It would perhaps be to Sigrid – and the world's – ultimate benefit if someone more… expendable than himself, who was likewise unaffected by her charisma, took it upon themselves to call her supremacy into question. To give consequence to her careless actions by taking back what was theirs and then some.
Regardless of whether the thief succeeded or failed, maybe it would be the push needed to spur Sigrid into action. The push needed to make her act like a true hero, actively taking the fight to those who deserved it.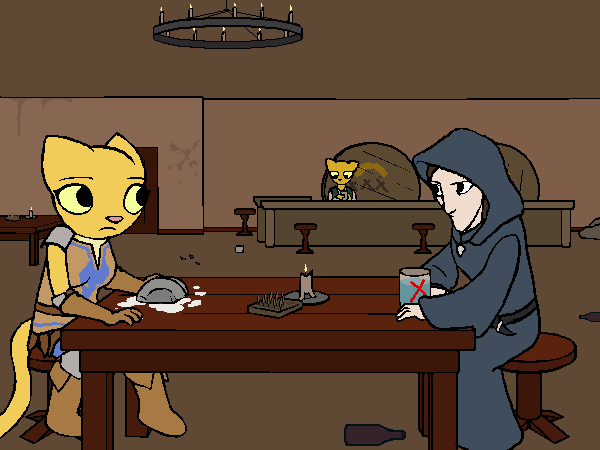 It would be far too risky to try himself. But if he were to, say, offhandedly mention a secret entrance to the Mages Guild via the chapel undercroft – and you were to, say, slip the chapel key from his pocket when he wasn't looking…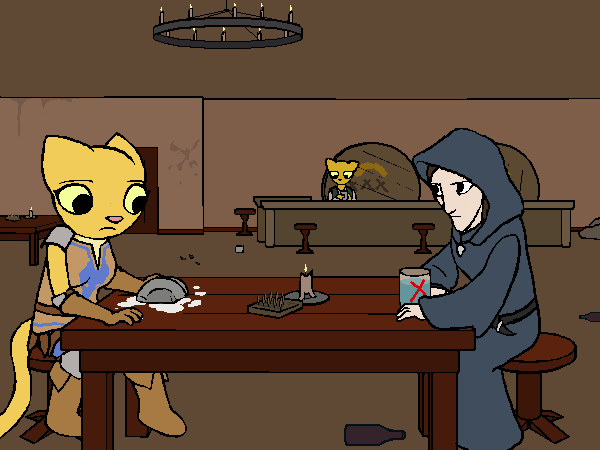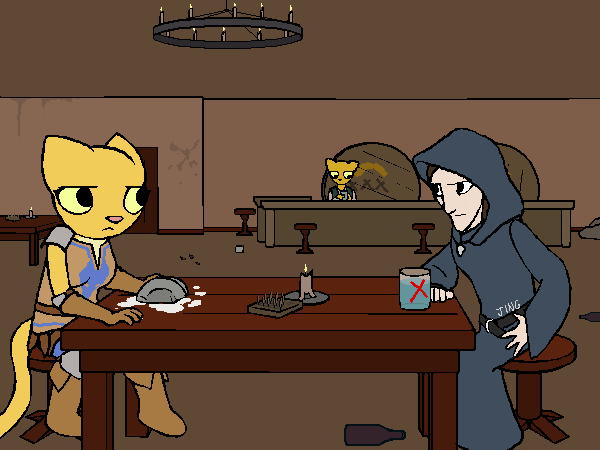 Additional resource credits:
Cider – Training to become a second Kazerad
> ==>