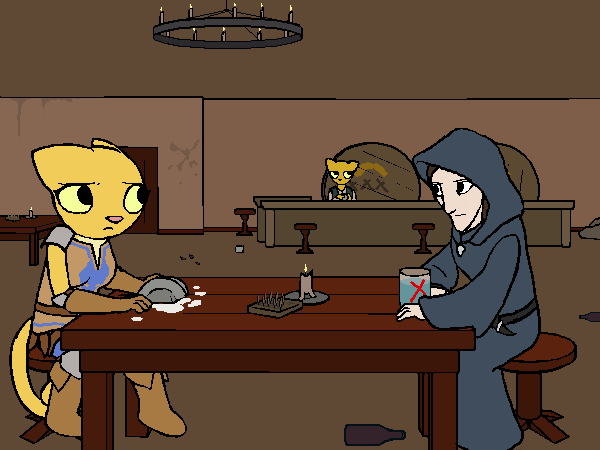 You eye Stephane uneasily. What's the catch, you ask? I mean, you're giving me a key to a building full of riches and asking me to, like, have at it. Forgive me if I expect an ulterior motive.
There is no catch, Stephane says. Sigrid is a hero in need of a push; she needs to be shown there are actual threats out there that can take away the things and power she has accrued. She needs to be shown that these threats not only exist, but can affect her. Anyway, you were the one who first proposed breaking into the Mages Guild, not I. And was it also not you who said someone should stand up to her?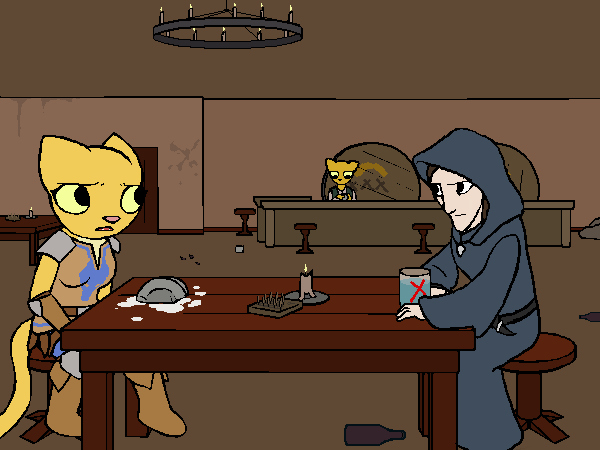 I meant someone should stand up to her by refusing to lick her boots, not by robbing her. And if you want this to happen so badly, why not do it yourself? I mean, you know the building better than I do. You could retrieve my stuff, take all her money, and we'd both be happy.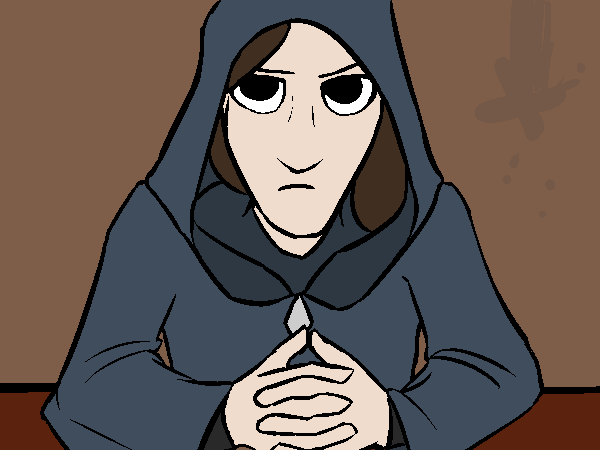 Because my role is elsewhere. Imagine if I were caught stealing and lost her trust, or if the surprise of her finding me was such that I ended up with a Clannfear latched to my neck. A hero like Sigrid who could flourish and benefit the world under my guidance would be nothing but an uncontrollable monster without it.
You, on the other hand, are an expendable tool perfect for this act. Whether you leave your mark and escape unseen, escape once she has sighted you, or never escape at all, the job is done and all of Mundus will benefit.
GreyAcumen wrote:
Katia: Repeat after me – "It would be far too risky for ANYONE to attempt… unless this hypothetical person were also to happen on a reasonable portion of coin along with this aforementioned chapel key."
He wants you to do a task that he's too chickenshit to do himself. I don't care how little you think of yourself, you are not expendable, and you DON'T go along with the plan of someone who thinks you are. At least not without compensation UP FRONT.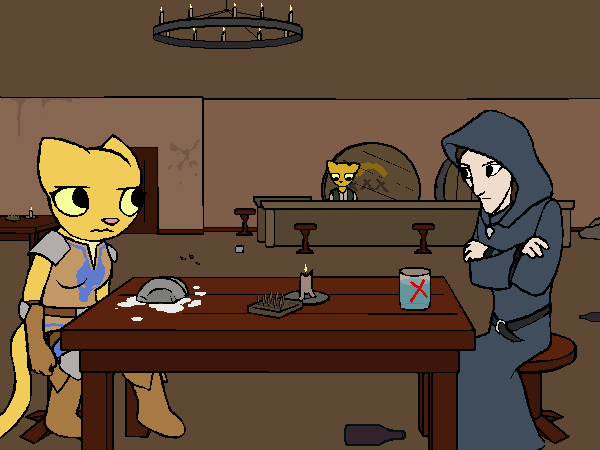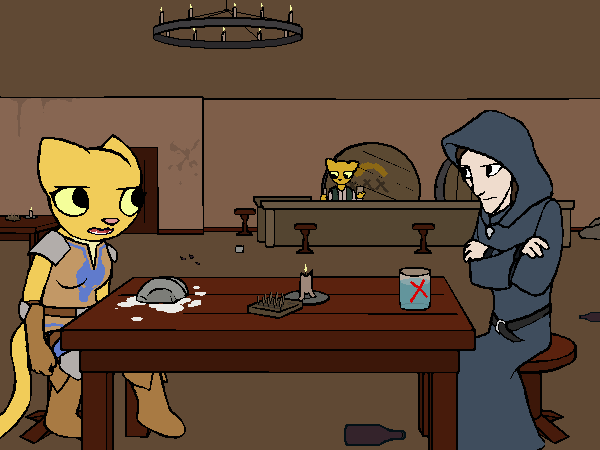 I'm not "expendable".
Yes you are, Stephane says. There's even a picture of you next to the dictionary entry.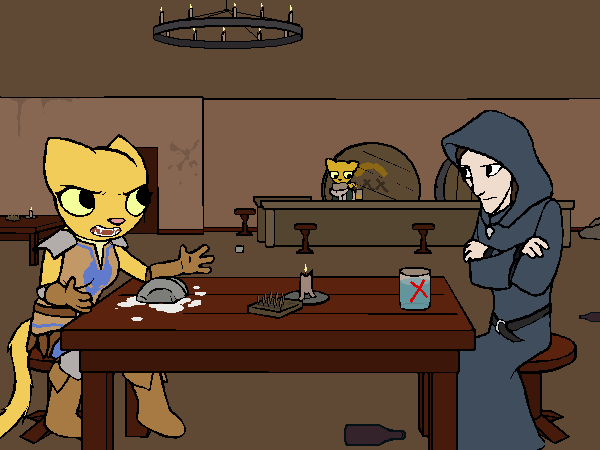 That was a generic Khajiit! And he was just an example!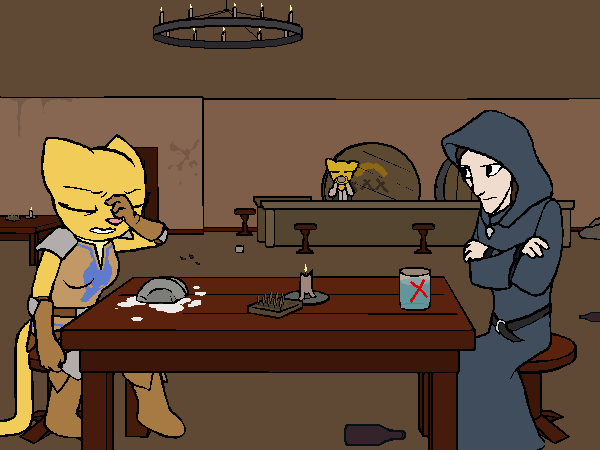 Look, I know you don't want to risk doing this yourself, but I'm not an expendable tool. I may not be some kind of hero or whatever, but I'm a person, and if I'm really going to go along with this plan I want you to give me something up front for it.
And if I don't, Stephane asks?
Then I won't do it.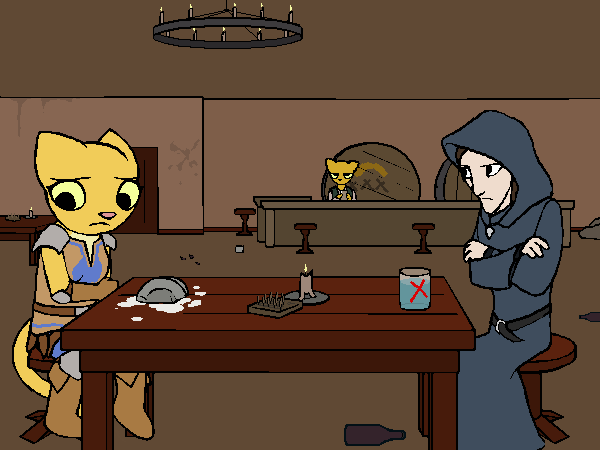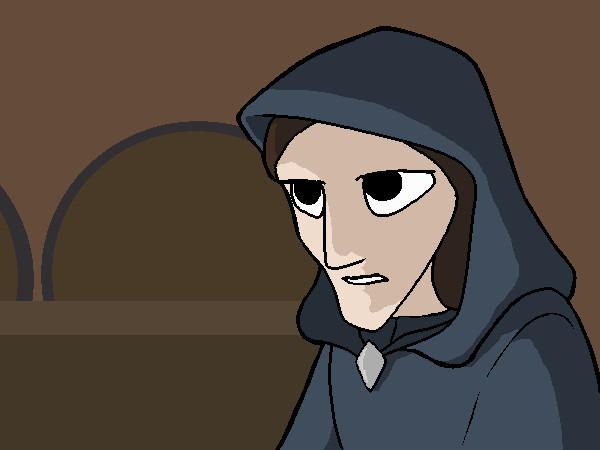 And then what?
What do you mean, you ask?
Let's say you turn down your chance to get back at Sigrid, retrieve your oh-so-important books, and make off with a bag full of septims. What will you do then? Another night sleeping on the chapel floor with a bottle of mead? You told Sigrid and I quite a bit about yourself last night. Will you return to your friend in Anvil after another pointless failure? Head off somewhere new? Maybe go back to what you implied was your former career?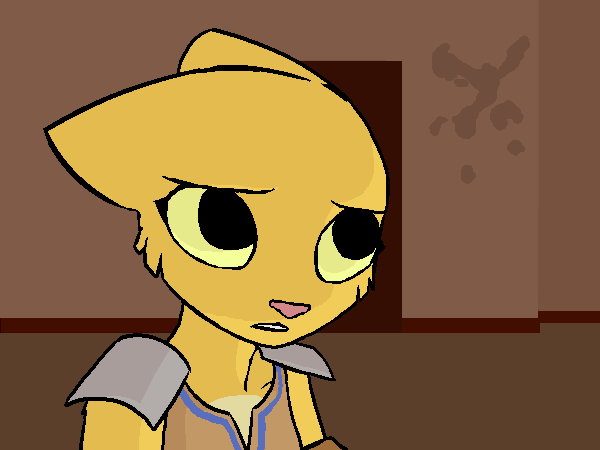 …It's better than being dead.
Really, Stephane says flatly. He's sure that's what you were thinking when you climbed down a well of carnivorous fish to get a couple scales, or ran through a collapsing ruin for a couple of old bottles. I think we both know how much your life is really worth. If you were less selfish, perhaps you'd put it on the line for a good cause.
Gavinfoxx wrote:
Katia> YOU MUST DO THIS. This is a fantastic idea!
Pajaul wrote:
We are NOT the villain he is looking for. Do not actively commit a crime.
Irrevenant wrote:
Do it do it do it do it do it do it do it
AMKitsune wrote:
Katia: NO, NO, NO, NO, NO! Stephane may appear to be being helpful right now, but he's suggesting that you do something very dangerous and illegal without any backing or support. Perhaps I should re-emphasise, DANGEROUS and ILLEGAL!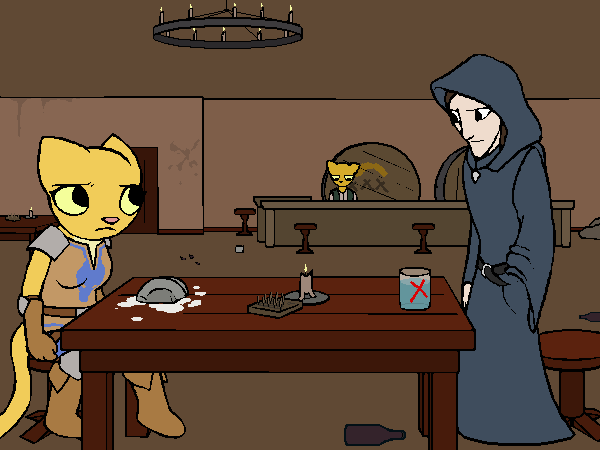 There's no hurry, Stephane says. That is, unless you need to eat to survive. I can't imagine you have the coin for very much of that as-is.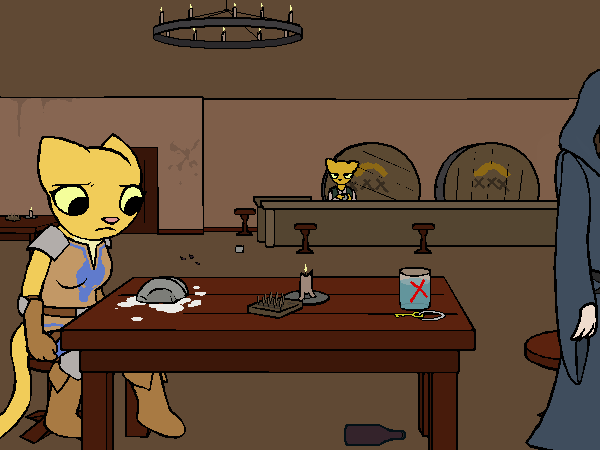 I'll leave this here. Sigrid goes to sleep at four in the morning. Given your track record, and that breaking in was your idea in the first place, I trust you'll make the right choice.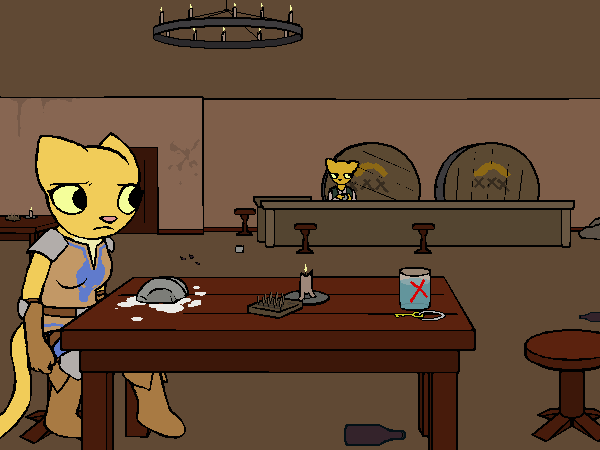 SallowFace wrote:
I think he just called you expendable.
Katia, he thinks you're expendable.
Flip the goddamn table.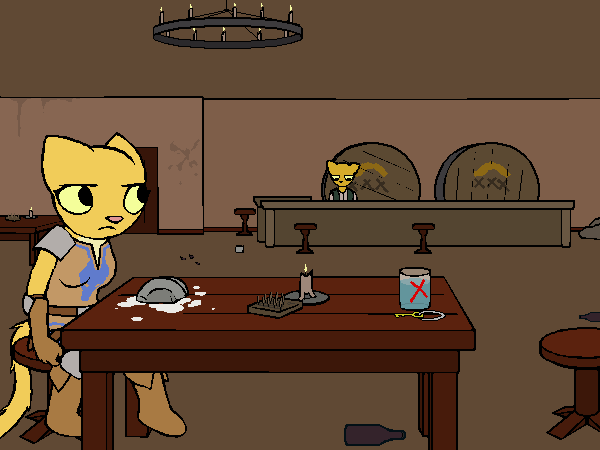 Additional resource credits:
Cider – Most of the art
> ==>