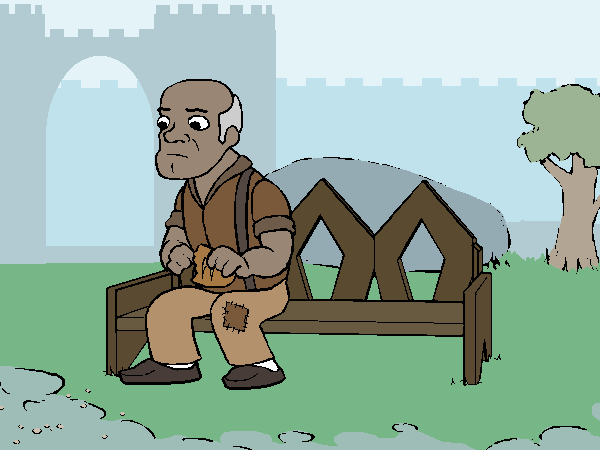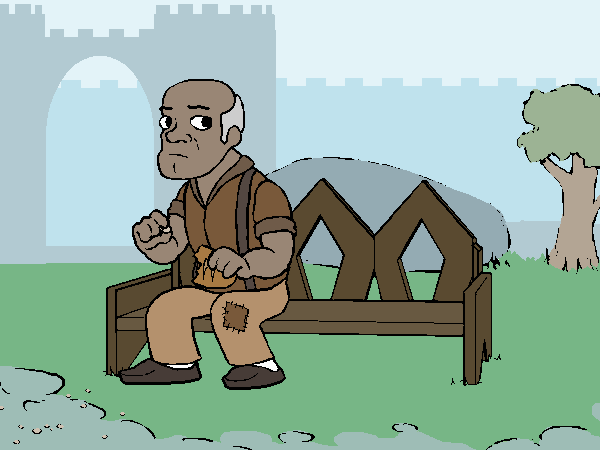 Hey-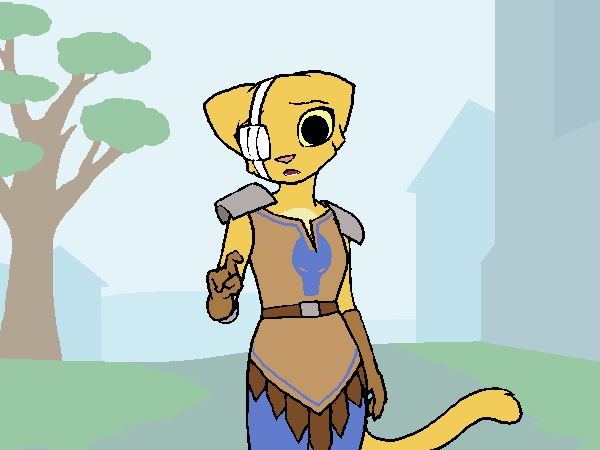 You ask Ilden if he's seen a dunmer lady around. Like, you know. Dark elf. You just signed up for a thing and apparently you're going to be on a team with her and… yeah.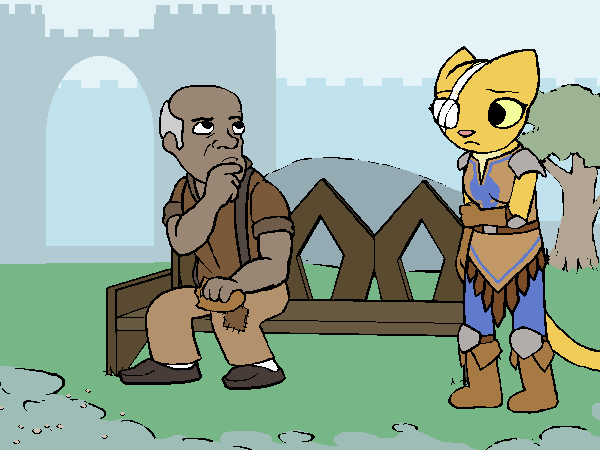 Dunmer lady? He ponders it for a moment but confesses that no one in Kvatch comes to mind. If she's visiting you'll prolly want to check with an innkeep… Managan, was it?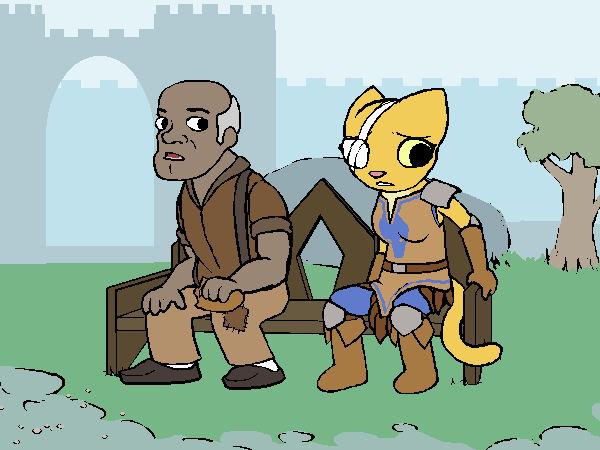 You nod and sit down to rest your legs a bit. Ilden asks how your employment is going.
You do your best to fake a friendly laugh and admit that it could be going better, you guess. You had a package you were supposed to deliver back to Anvil, except you managed to let it get stolen last night along with pretty much all your other belongings.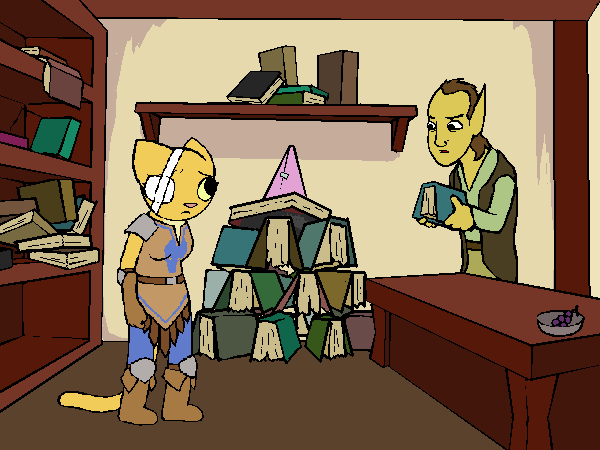 You just got back from a visit to the sender, who had some not-too-kind words about your professionalism as a courier. He agreed to draft a new letter if you came back when he was less busy though. You guess it'll be one explaining to Quill-Weave that there used to be a package too until the worthless courier lost it.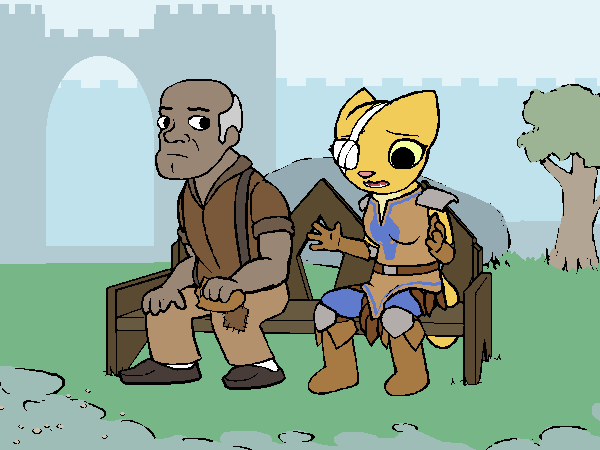 And when you get back to Anvil you were hoping maybe you could try joining the Mages Guild again, except after last night you apparently lost your ability to control magic for some reason and you're not sure if it's ever coming back, not to mention your starry-eyed perception of mages recently had a pretty big hole blown in it and you're not even sure if you even care about magic anymore or what.
So, yeah, everything's going pretty badly right now. On the bright side, at least you managed to find somewhere to stay last night.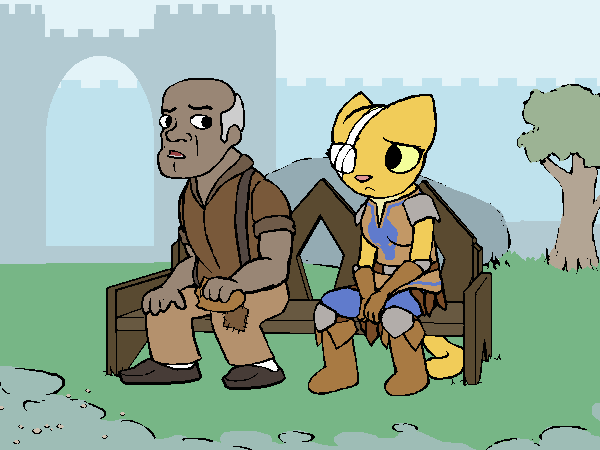 Really? Ilden mentions he heard a rumor that someone found you passed out naked in-
You let him know that he's totally decimating your meager remaining semblance of positive thinking. He apologizes.
It's fine, you say.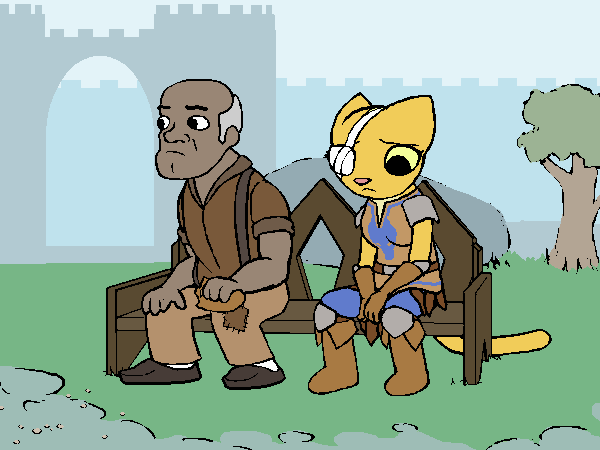 contemptibleComedian wrote:
For the nines' sake become hardened and world weary already. You can't play to cute and innocent cat-girl anymore, that shit obviously hasn't been working.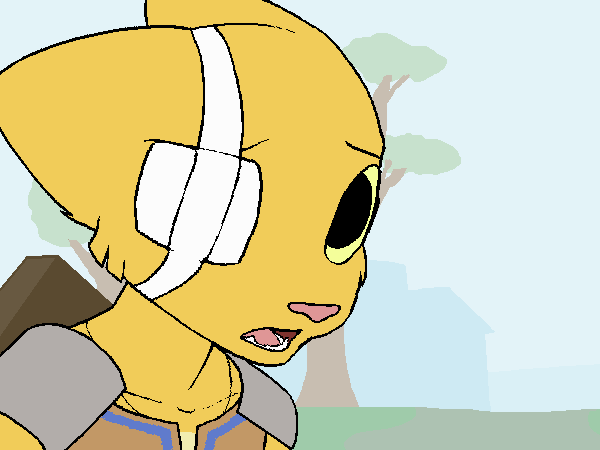 Yesterday he mentioned he used to train for the Fighters Guild, and offered to maybe show you some tricks, sometime. You ask him if it's possible that's still a… thing.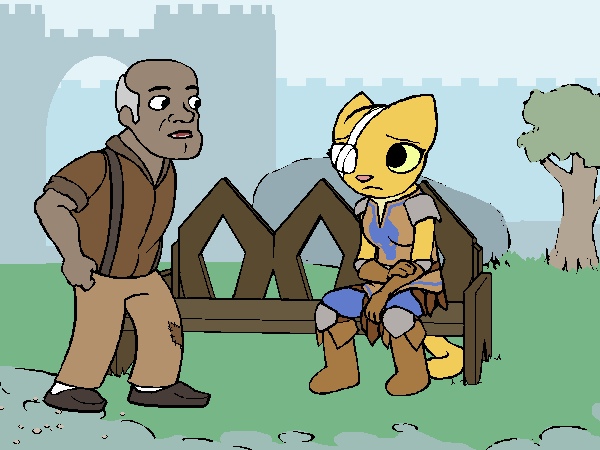 Sure beats sitting here feeding nonexistant birds, he says. You lookin' to learn how to fight?
You tell him you don't know. You just kind of want to do something. Something that doesn't feel like a complete mistake, you guess. And you never know when you might need to… fight something.
He tells you that's a better reason than most folks would have. Come on, he's gotta go find a shield.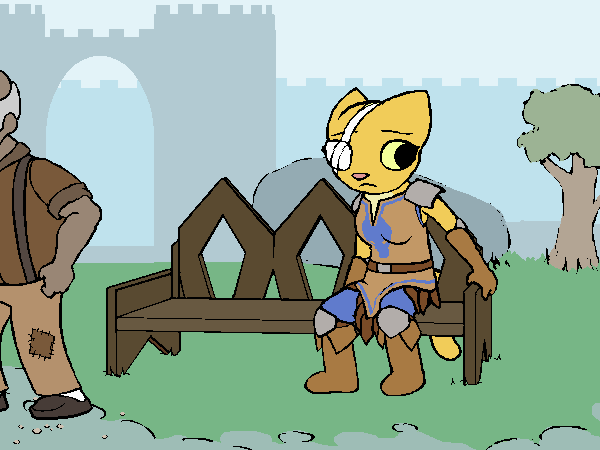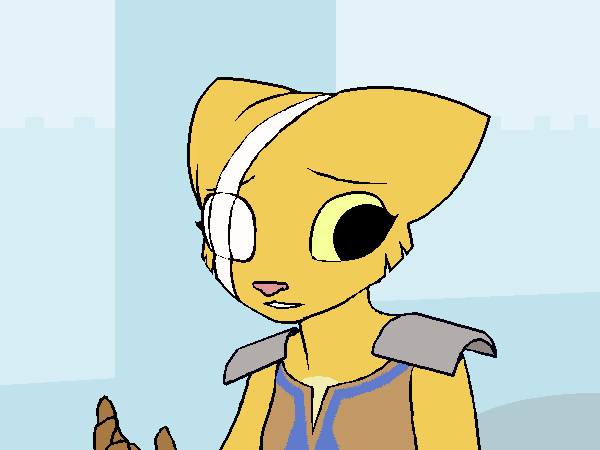 By the way… mind if I ask a question?
Ilden says it's fine by him. Can't think of any reason he would.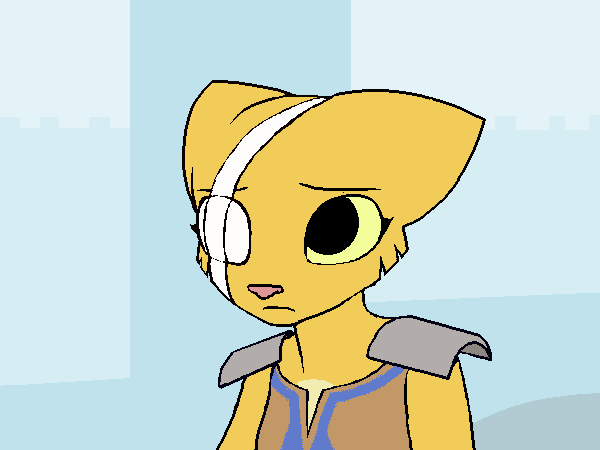 What do you know about Sigrid?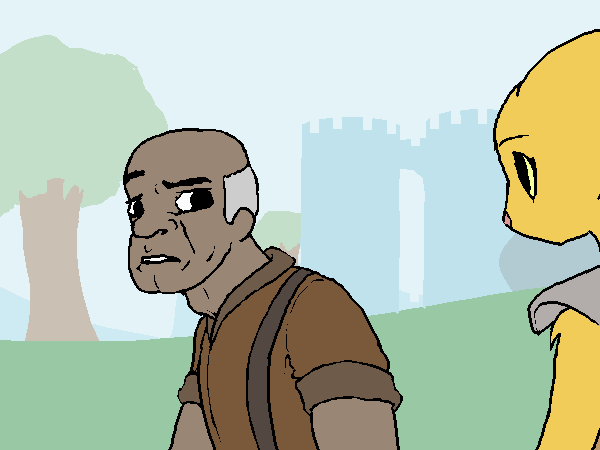 The lovely lady from the Mages Guild? About as much as anyone in town does, he figures. What're you lookin' to find out?