SNeakyRobot wrote:
> Be careful and cautious. If he really likes sigrid, you don't want to alienate him by implying anything unsavory about her. Test the waters in the most benign, neutral way you can think of.
expy wrote:
re: what're you lookin' to find out?
everything
You, ah…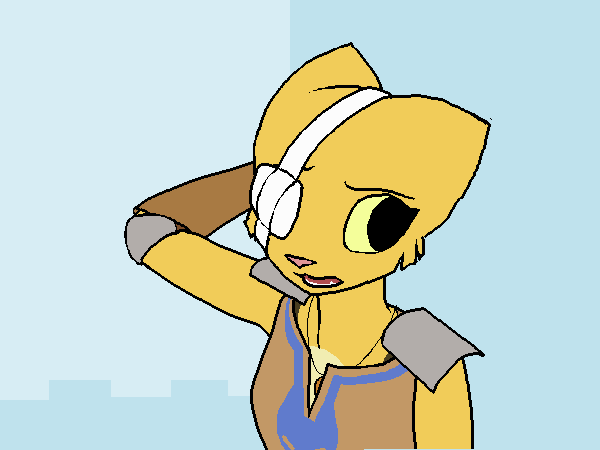 Anything, really. You're just looking to learn more about her. You explain that you met with her last night. She was very charming. Really knew what she was doing. The guildhall looked like she only moved in recently though.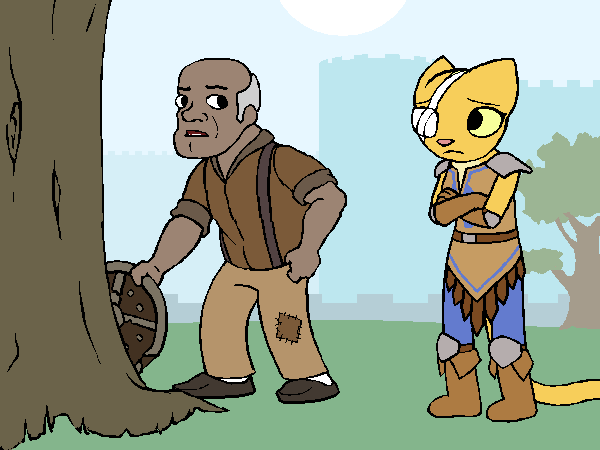 Ilden tells you that you're right on that; she only moved to Kvatch a year or two ago. It ain't a big secret that the local guildhall used to be a necromancy study ground. Lots of real eerie folks in there doin' wrong things. He isn't sure where Sigrid moved from, but once she got to the Kvatch Mages Guild she cleaned the place up into a respectable establishment. Cleaned it up good.
You point out that it wasn't actually very clean in there. In fact, the place was kind of a mess. It had animals running around.
Ilden says it was just a, whaddaya call it, a metaphor. You can't expect the poor woman to actually clean the place on top of everything else she does. She's already running the whole place on her own. Well, her and that skeevy priest-boy.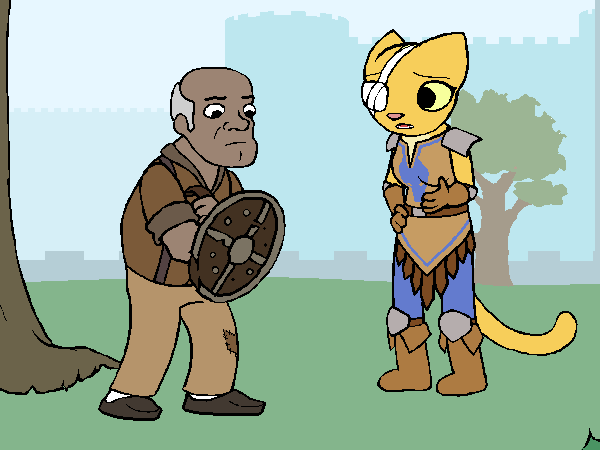 Anyhow, once she got settled in first thing she did was work her way 'round the different establishments in town. Chatted with folks, told 'em about all the good a Mages Guild could do. Potions, protective spells and the like. The girl had a silver tongue and a heart of gold. By the end of the day I daresay she was something of a local hero.
Did she have any enemies? You tell Ilden that you have a hard time envisioning any one person, like, actually making all the friends. There's no one at all who even has a grudge against her?
He reckons there been a few people who weren't too pleased with her at first. Mostly mage-folk from out at the university who thought she was up to something shady, from what he's gathered. They always came around once she had a chance to speak with them, of course. You still got that little wood-chopper from yesterday?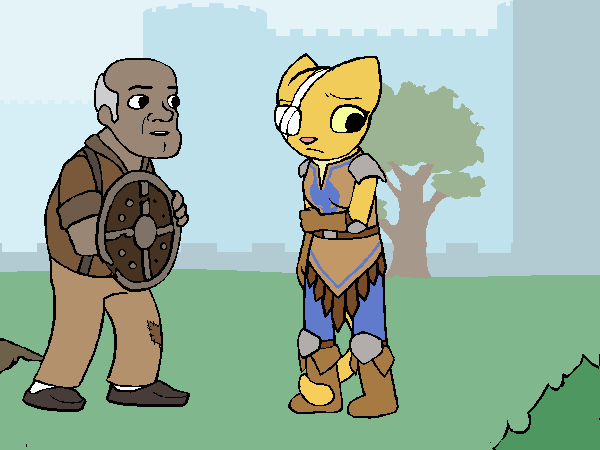 The, ah, hatchet? You explain that half of it was eaten by slaughterfish and half of it was stolen. It really didn't stand a chance.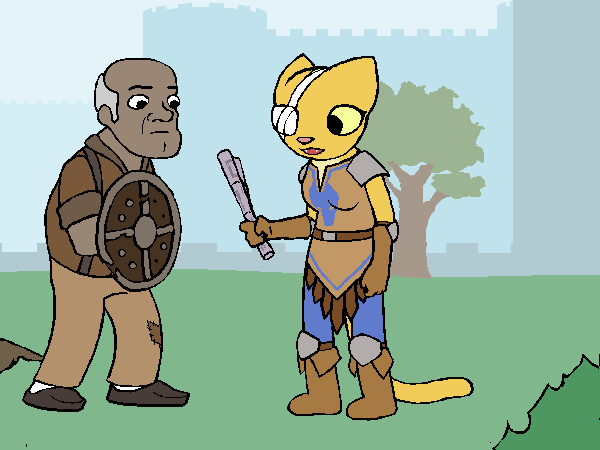 But, since this is just training, you figured you could just use this piece of paper you rolled up into a –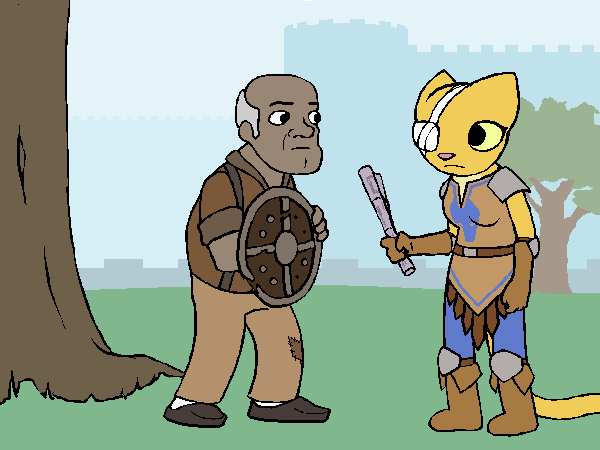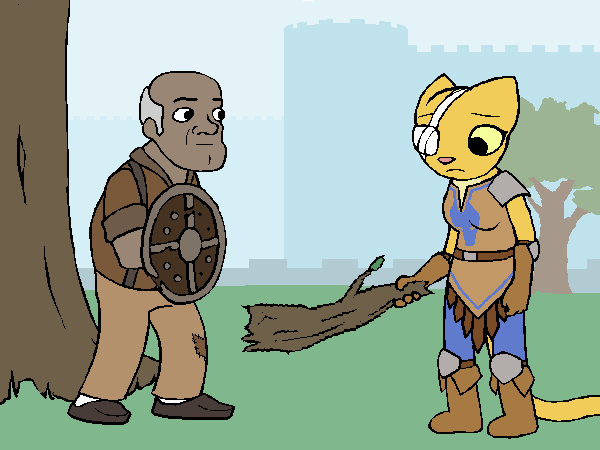 Right then.
tronn wrote:
Katia: ask if Sigrid has any enemies
Katia: also inquire about the Thieves Guild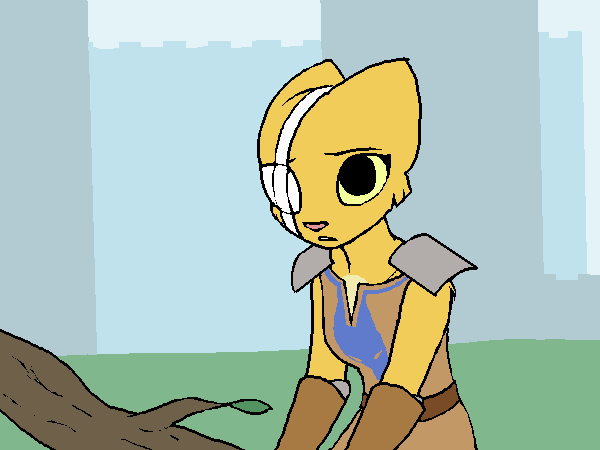 What about thieves? Even if she's the nicest person on Nirn, she still has a lot of valuables stowed away in that guildhall. Wouldn't there be thieves interested in breaking in to take it?
Ilden says he understands your concern, but assures you Sigrid is more than capable of taking care of herself. Kvatch has never had much in the way of thievery; this is a mountaintop city with one way in and out. If a heist goes south or the guards catch wind, that thief's only escape would be through the main gate. Even if you had a career criminal in town he reckons they wouldn't be willing to take a chance like that. Now c'mon; swing that around some so he can see what sort of technique you've got already.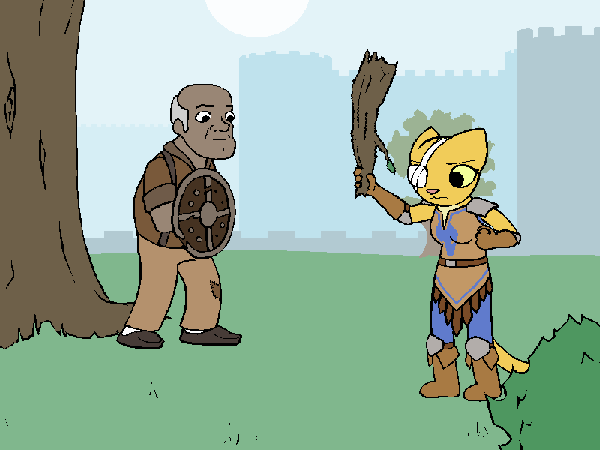 He snickers at your best efforts and remarks that he'll at least have no problem finding something to teach you.
> ==>