Mikhos wrote:
*Sigh*,well I guess we have no choice but to put some blind faith into this skeevy priest…but I still don't 100% trust him.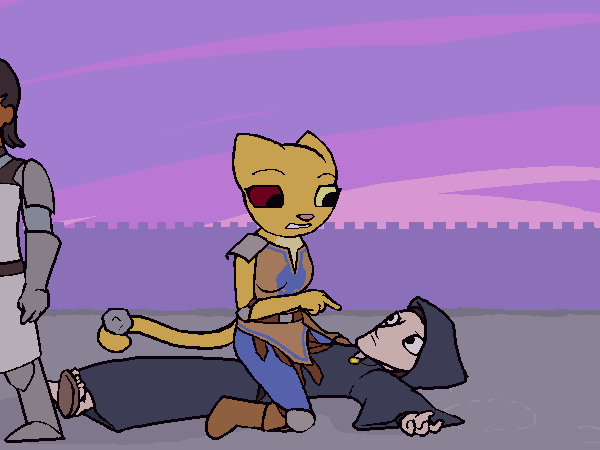 So just to get this straight: you're going to answer my questions, openly and truthfully? Everything about you, Sigrid, Kvatch, and how to get back my stuff?
Stephane rolls his eyes. As he said, if you've somehow already found a way around Sigrid's magic, then there is no reason to hide anything from you. Better you be fully informed than half-informed.
And you're not going to try to kill me or mind-control me into jumping off a cliff or something to keep me from telling everyone your evil plans?
He tells you that he's a priest, not a murderer. If he harbored the slightest desire to kill you, the two of you could have easily avoided a laborious and tiring chase.
tronn wrote:
>Katia: Take your interrogation to a more civilized location, like the park bench.
Unclevertitle wrote:
>Let's hear his story before we jump to any more conclusions.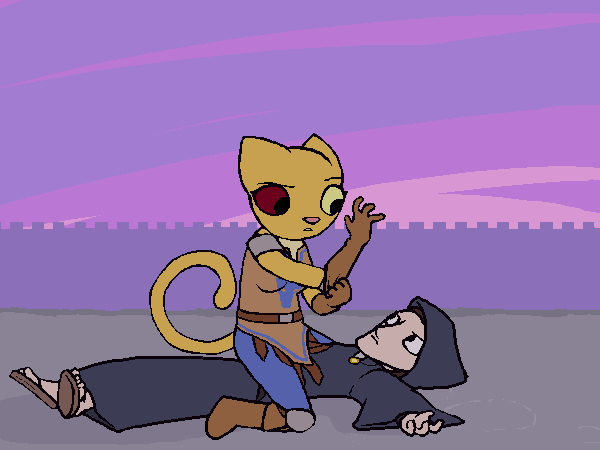 And if I let you up, you're not going to try and run away, you ask?
Again, he repeats, he's willing to answer your questions if you'll just get off him.
ItWasA… wrote:
Katia: Let Stephanie buy you a cup of coffee.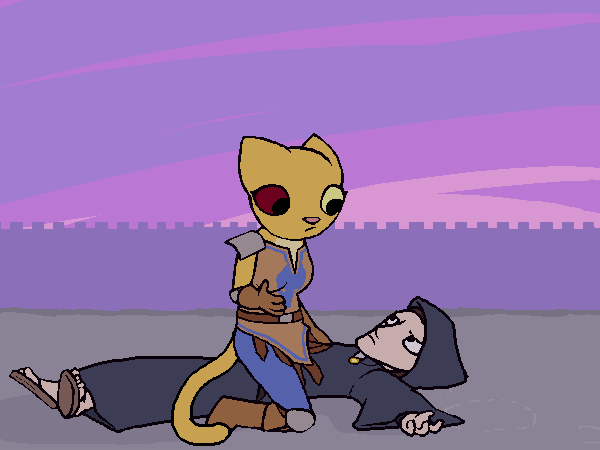 And maybe you could throw in a non-alcoholic drink, too, since I've been chasing you all over town? I mean it's just that I can't really get water from a well or anything and I think the guy who was giving out the free lemonade is gone now, so it'd be kind of nice. You know. To have something to drink.
Stephane tells you that you're milking this a bit. You remind him that you're the one making demands here, and you've still got a rock you can throw at his face in a technically-legal way. Okay, he concedes, he'll throw in a drink.
saintdane05 wrote:
Katia: Stand him up, and shake his hand. A sign of trust. That should get you off to a good start.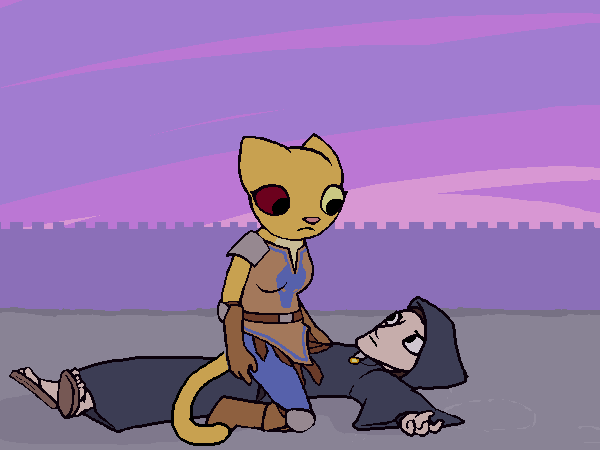 Alright then.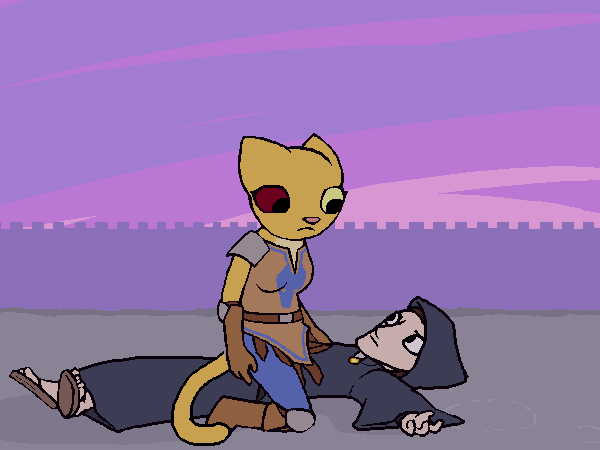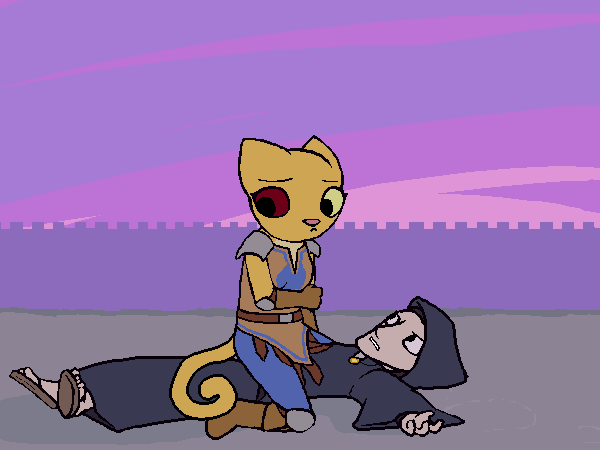 Well, he asks?
You admit that you might need a little help getting up. You haven't actually been able to feel your legs since you jumped off that last rooftop.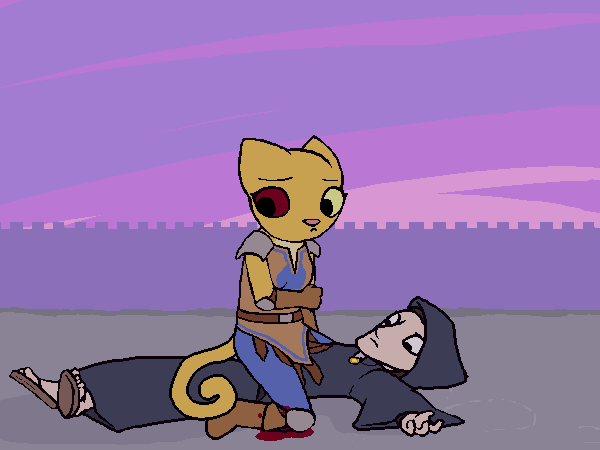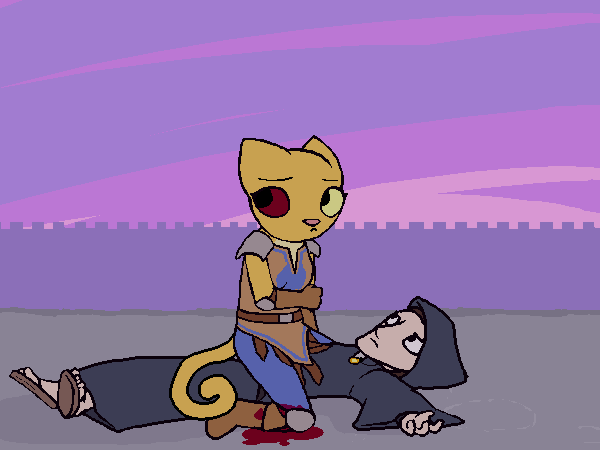 Unclevertitle wrote:
>Katia: Employ your adult sensibility and interro talk the truth out of him.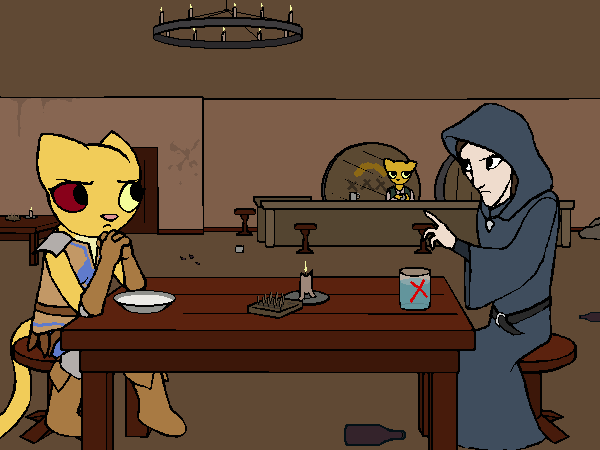 Stephane drags you to a more comfortable spot for you to properly interrogate him.