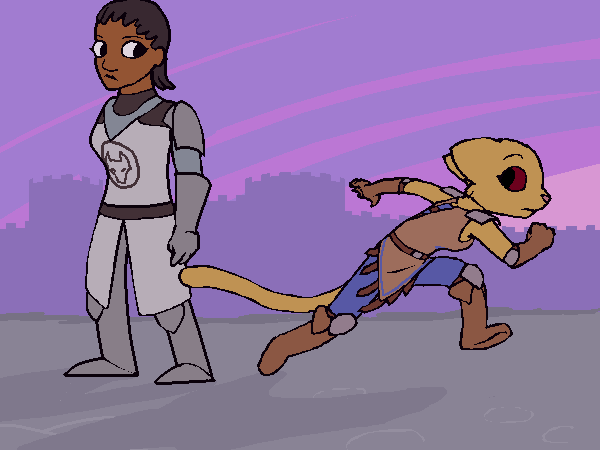 The guard tells you that throwing rocks at people, while technically legal under Cyrodiilic law, is super rude and you shouldn't do it.
You tell her you're sorry and it won't happen again.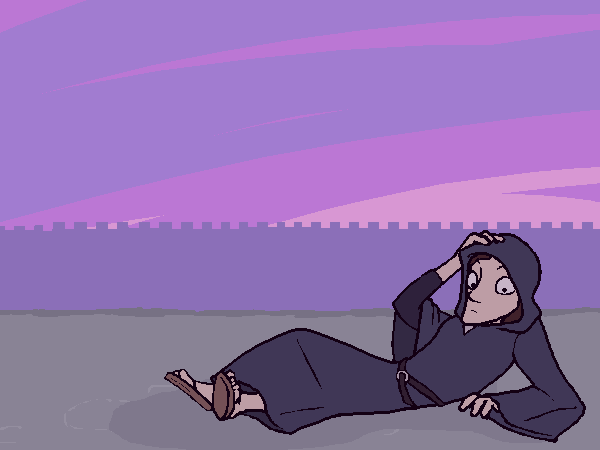 DanielChico wrote:
Awesome! Now silence him with your amulet.
playfulwizard wrote:
> Katia: Show him that nobody messes around with Katia Managan, give him the toughest, meanest look a Khajiit can give.
Make him quiver in fear.
Pajaul wrote:
Now, ask them who they are, and what their connection to Sigurd is!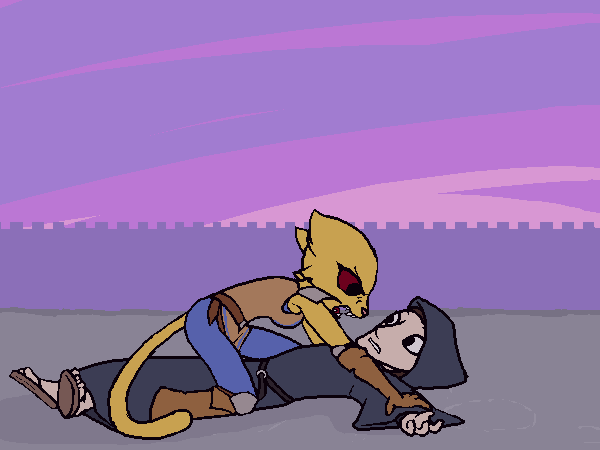 Okay, Stephane notes, he has gathered that you are certainly very mad about something. It's probably something insignificant that Sigrid can work out pretty easily, right? Sigrid is pretty great, we should talk to her. About this.
You remind him that you tried talking to Sigrid. All that came out of it was getting mind controlled, robbed, and thrown out naked on the street.
Alright, wow, you actually… yes, he was slightly worried that was what this was regarding.
You don't take kindly to being someone's pawn, you say. Katia Managan doesn't take kindly to that bullshit. You want to know what's going on with the Kvatch Mages Guild, how to get your stuff back from Sigrid, and who the hell he is and what role he's playing in this evil mindfuckery. And you want to know it now.
Stephane assures you he's just an ordinary priest from the temple of Akatosh. You could go to the temple of Akatosh, right over there, and ask them.
Bullshit, you say. An "ordinary priest" doesn't lure people into some weird necromancer den and rob them blind.
He points out that he didn't actually r-
You cut him off and say that you're onto him. You bet he just brainwashed everyone into thinking he's a priest, what with his weird wizardly mindwarpery stuff, and he's really some kind of creepy, evil, necromancer, vampire… sload. Thing.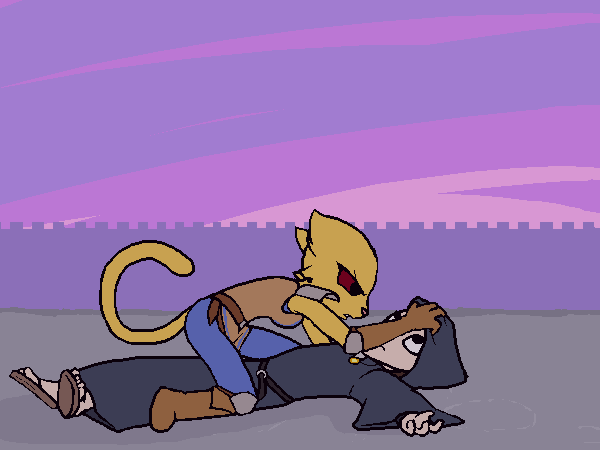 You bet that's what the creepy hood is for. You bet it somehow hides his evilness. You bet if you take it off, he'll melt in the sun or something from being such an evil jerk.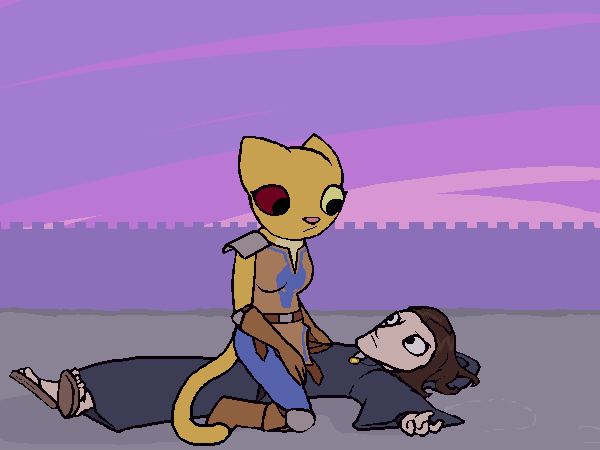 Huh. Nice locks.
If you're quite done playing around, Stephane says, then you ought to let him get up so the two of you can properly discuss your newfound… theories. If you were able to throw off Sigrid's charms, then he supposes there's no sense trying to hide anything from you. That is, if you would kindly get off of him so the two of you can discuss this like rational adults.
JackRises wrote:
Let's uh, take off our gloves.
TheTurnipKing wrote:
One glove. Slowly, in his field of vision. Then pop a claw.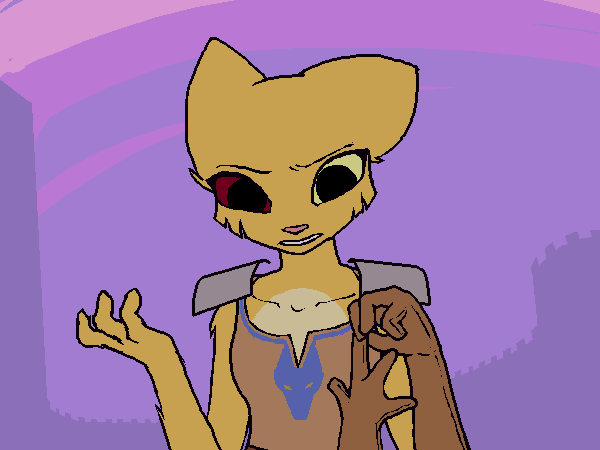 Yeah, you say, that's not gonna happen. You're done being lured into disastrous fuckup after disastrous fuckup, handing out your trust like Tales and Tallows candy. The cards are in your hand now, and his skinny face had best start speaking. That is, unless he'd like some extra mouths to make it easier.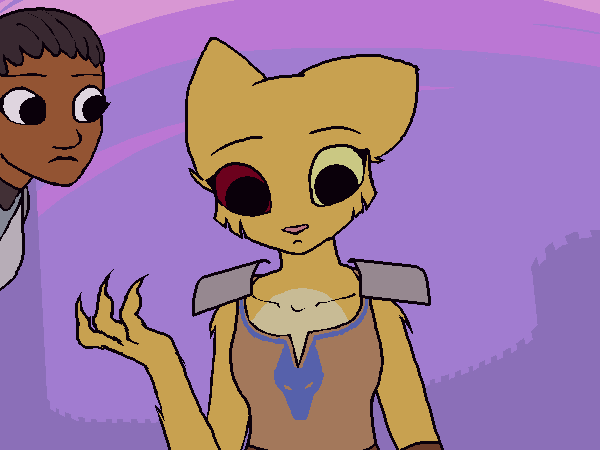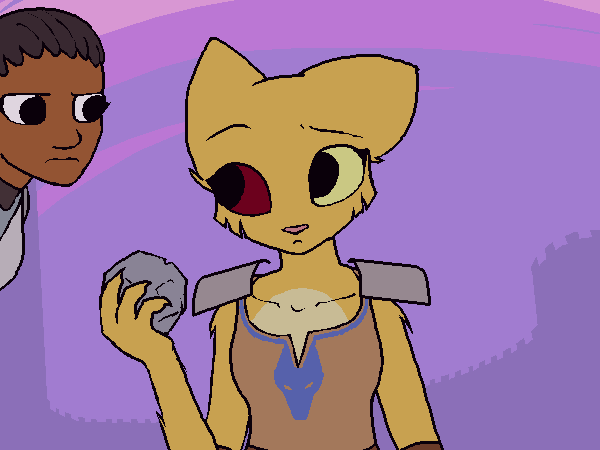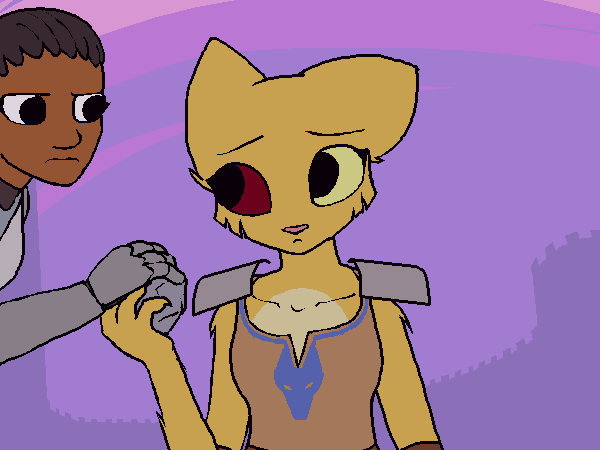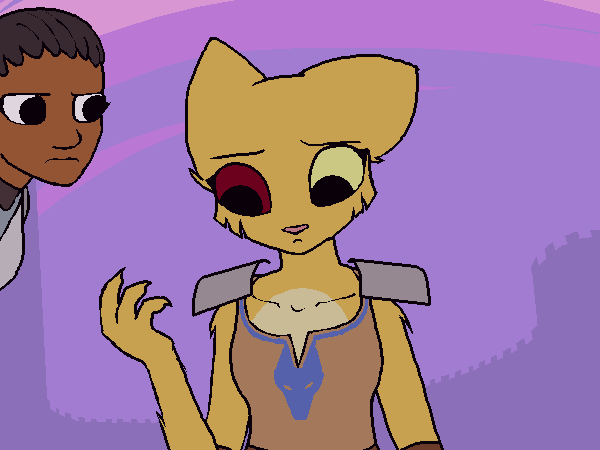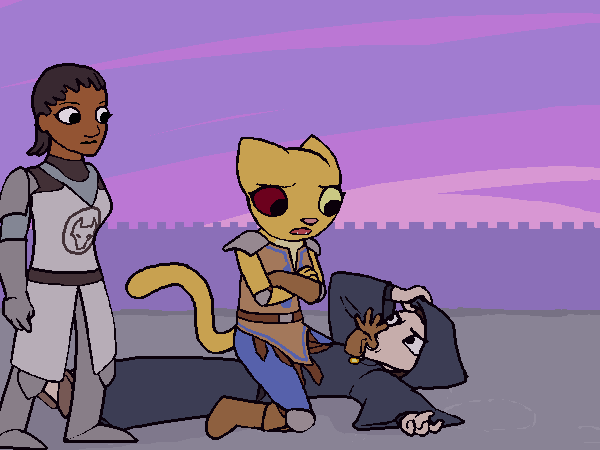 Fiiiine. You'll try talking it through like a sensible adult.