Stephane negotiated your reentry.
And by that you mean he dragged you inside, flipped the Khajiit bartender off, and ordered you some milk.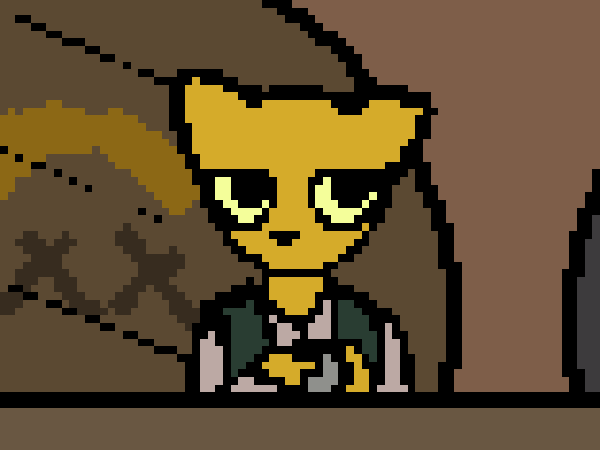 The bartender didn't seem happy about it, but you'll probably be fine as long as you don't do anything stupid this time.
StolenMango wrote:
Your milk.It's in a bowl.Change it to a cup.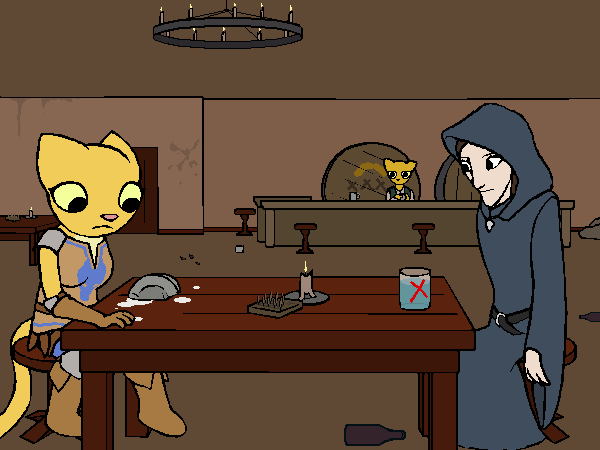 All you manage to create is some sort of horrible milk taco.
Rhisereld wrote:
>Katia: Start asking questions, but remember you have priorities.
1: The package
2: Your money
3: Evil mage conspiracy involving Sigrid and the Guild (but remember as long as you get what you need, this isn't necessarily your problem)
4. Getting the rest of your stuff back including your robes is probably worth a try, considering how quickly you go through clothes. No offense.
Right. You cut to the chase.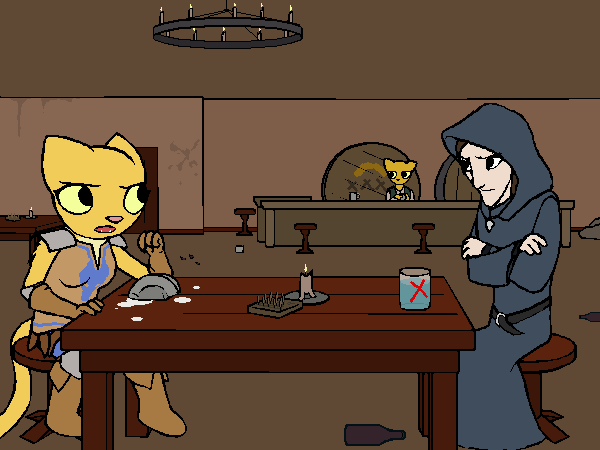 You tell Stephane that when he robbed you, he took a very important package you have to deliver. You need to know if there's a way to get it back from Sigrid's evil clutches, and if so, how.
Stephane raises an eyebrow and points out that all Sigrid took from you was a handful of coins, a cheap "robe", and less than ten septims worth of old books and supplies. He can't envision anything there being important enough to warrant chasing him across the entire city.
You tell him that it's… complicated. But more importantly, those things weren't his to take. It wasn't right, and you need to fix that.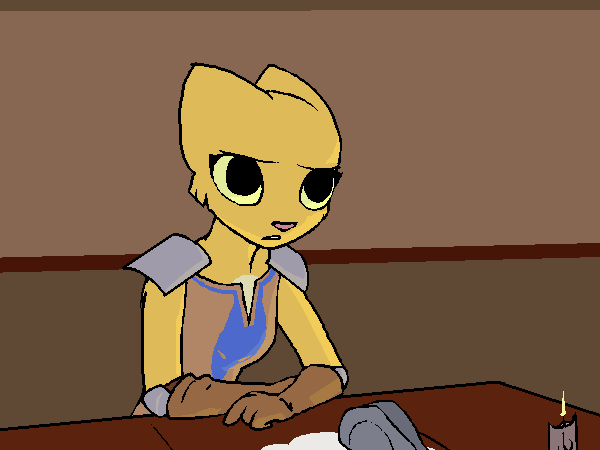 Look, you say, if you're not going to actually help me, then at least tell me what sort of bullshit Sigrid has going on so I can help myself. I'm not out for blood or anything; I just want to get my stuff and get out of here so I can start setting things right.
And it just so happens that, to do that, I need to know how to break into the lair of an evil psycho-bitch with mind control powers.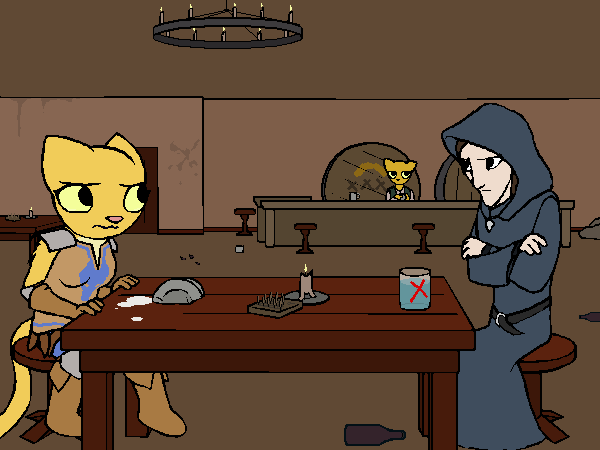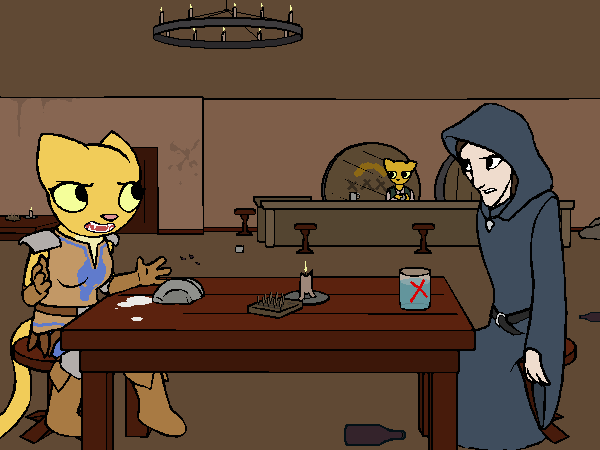 She's not ev-
Did I mention the part where she mind-controlled me, robbed me, and threw me out on the street naked?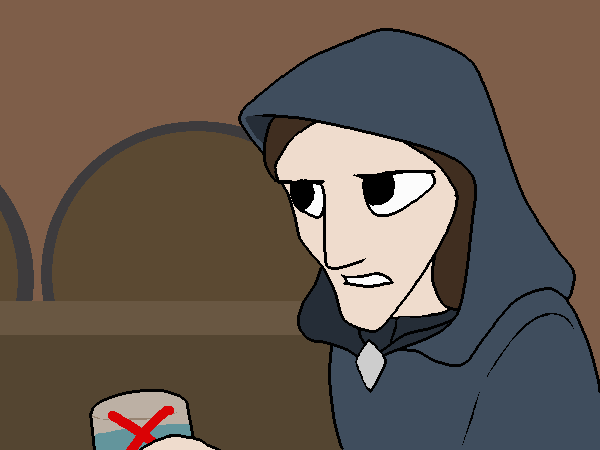 Look, just… keep your voice down. I confess Sigrid may have overstepped some implicit boundaries, but technically you were not "mind controlled", nor were you "robbed". And she's not "evil", she's just… an opportunist. If you'd let me explain, I can show you she's not the badguy here.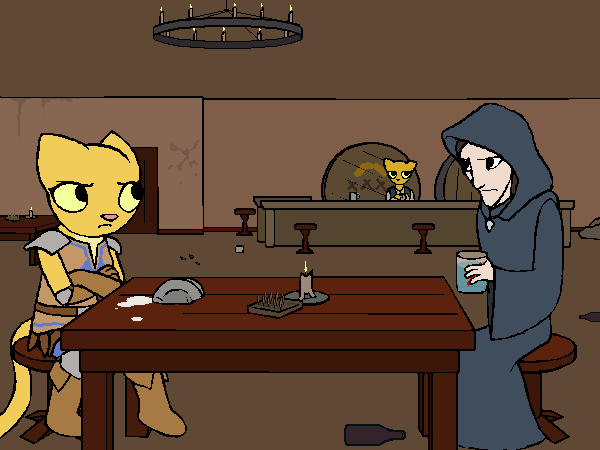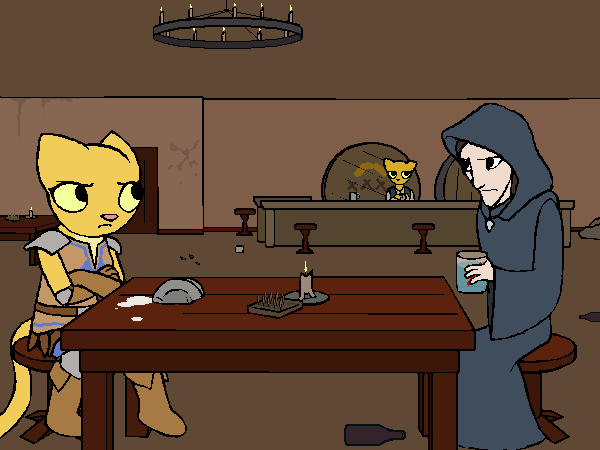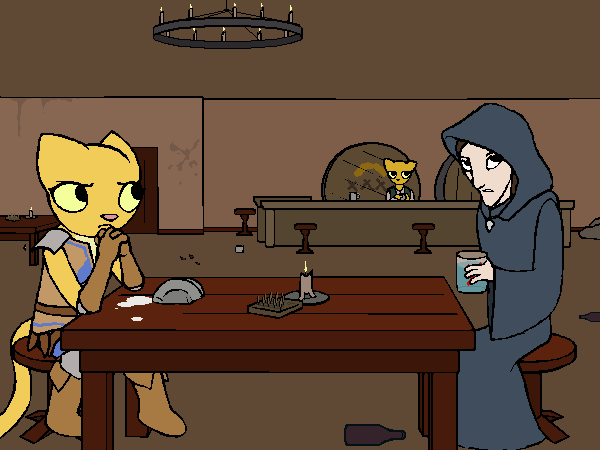 Alright, so…
ForthanEldiar wrote:
Katia> First things first, which is the beginning. If you want understand anything, you need to know its history.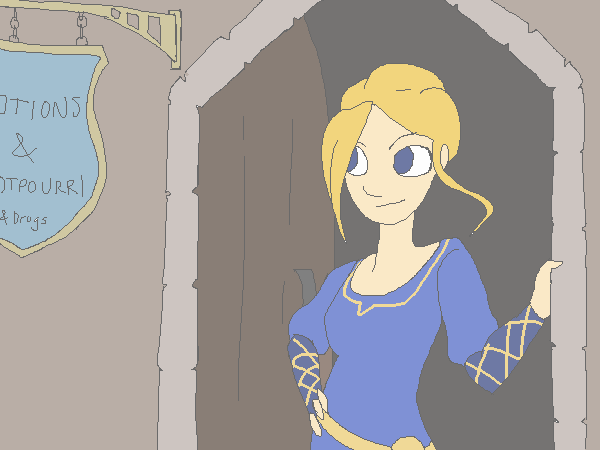 This all started about a year or so ago. Up until then, Sigrid lived as an ordinary alchemist. She was a Mages Guild member – a low ranking one, and she still is – and spent most of her time minding a little potion shop over in Skingrad. As far as anyone was aware, there was nothing particularly outstanding or unusual about her.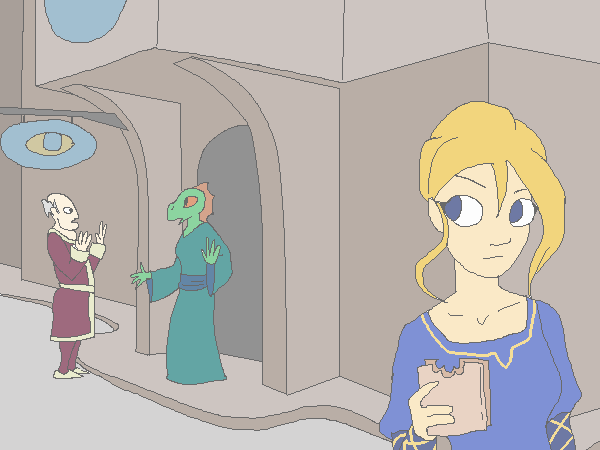 This was right after the Mages Guild stopped supporting the practice of necromancy, when Hannibal Traven took over as Archmage. Sigrid wasn't active with guild affairs at that point, but caught wind that the Guild's old Necromancy hub, the Kvatch Mages Guild, had been all but abandoned after the ban. Without any guild tenants, the Archmage was planning to have Kvatch's guildhall demolished.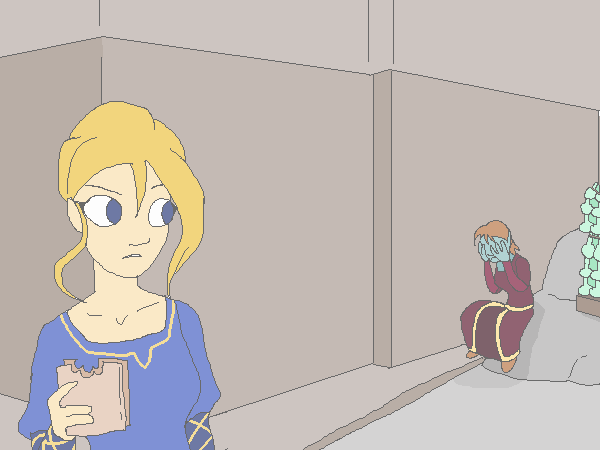 It was in that very same minute, by pure happenstance, that Sigrid met a Hlaalu alchemist who had lost everything in an unexpected house fire. Her shop, her money, everything she had worked to build in Cyrodiil, and all her potions…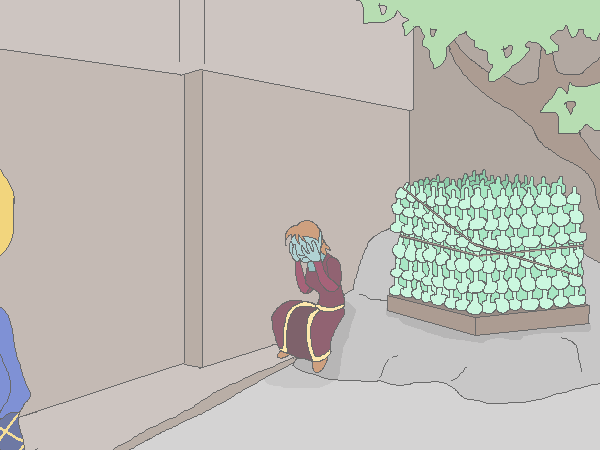 … other than eighty six gallons of questionably legal Telvanni Bug Musk.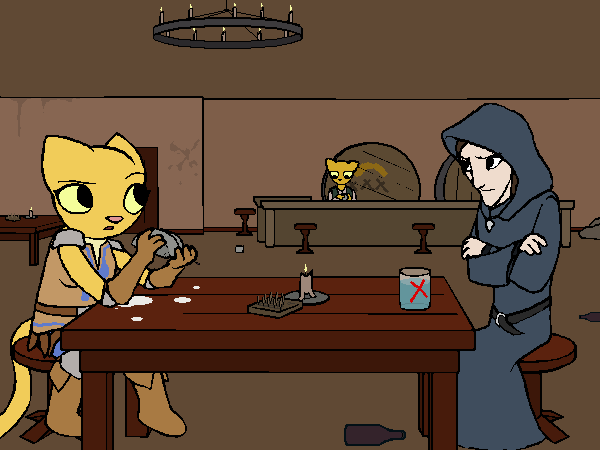 Telvanni what now?
Bug Musk, Stephane whispers. It's a… perfume, made in the far east. It might be a type of magic potion, or some kind of repurposed insect pheromone; he's not sure. Like most things Telvanni, the details are vague at best.
What matters, however, are its interpersonal effects. One spray of the substance is said to make a beggar as compelling as a learned politician, an illiterate barbarian as persuasive as an expert merchant… or an ordinary man as revered as a king.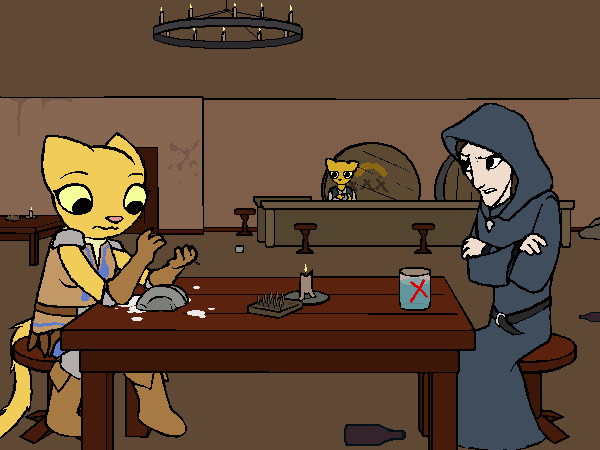 Excuse me, are you well?
Yeah, you say. I just expected more warning there. So you're saying she just bought some magic perfume off this other alchemist, and now she can just spray herself with some whenever she wants anything?
Not exactly, Stephane says. Telvanni Bug Musk is powerful, but it's not powerful enough for the wearer to completely control those around her – at least not on its own or in small amounts.
But, yes, Sigrid bought the entire pallet of potions without hesitation, trading the alchemist everything she owned – her shop, her inventory, her savings… everything except the clothes on her back, and enough septims for one night at a quality inn. As soon as she made the trade, she took her potions, left Skingrad, and headed for the city of Kvatch.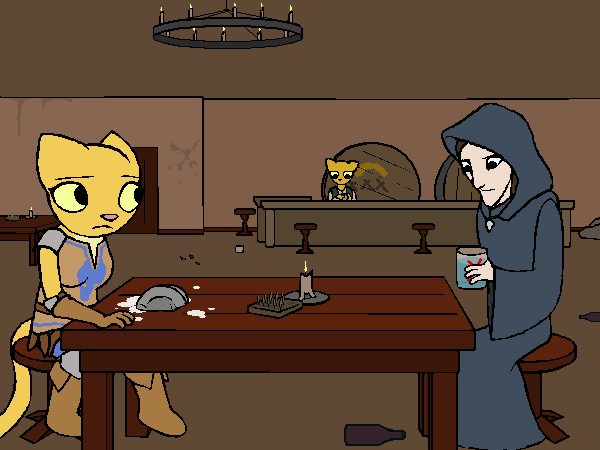 Why Kvatch, you ask? Why not just stay where she was, or find an even bigger city to do her… stuff… to??
Because Kvatch needed her, he says. They were about to lose their only guildhall for mages. And after housing a necromancer laboratory for so long, they had a very grim image of magic. They needed someone to convince them of the importance, righteousness, of the magical arts. And as I said…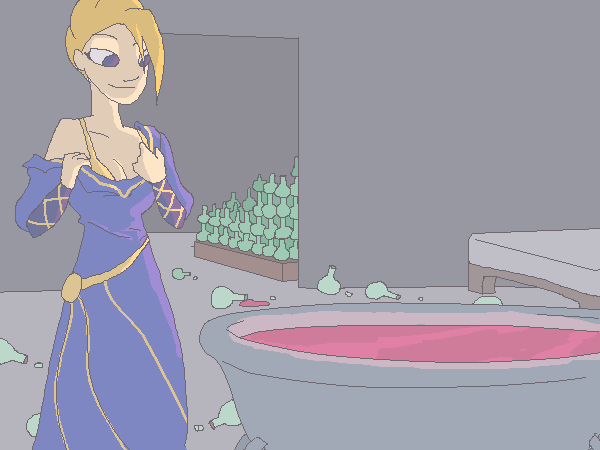 Sigrid was an opportunist.
> ==>