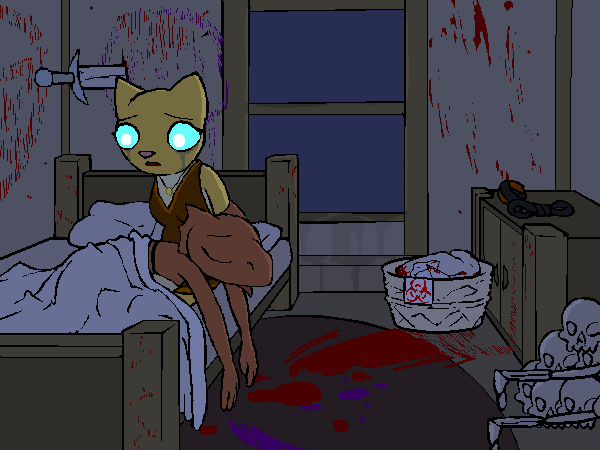 That got a bit more violent than usual. But then again, so did you.
But it was just a dream, you tell yourself. Everything is fine now. No royalty is looming behind you, Quill-Weave is evidently unimpaled, and your internal organs are where they belong (that is to say, in a giant pile inside your midsection). Everything is fine.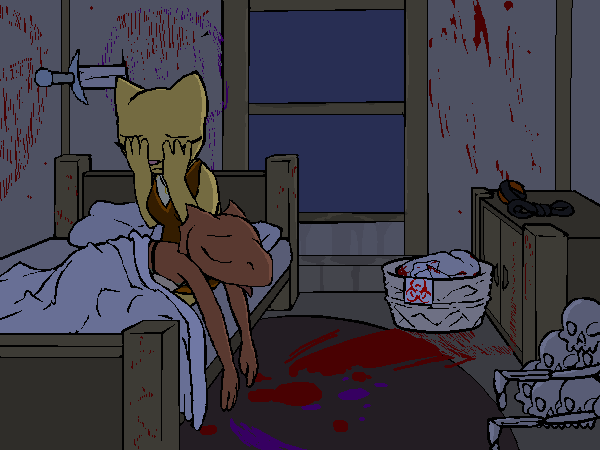 You bawl anyway.
You don't even know why. Maybe you just didn't want to watch your friend die. Maybe you wanted to believe the nightmares were just another thing you left behind in your old life. Maybe sometimes you just need to fucking cry. Sure, you knew it was a dream, but that didn't make it feel any better. You really want a drink but at the same time you know that would just make everything worse. So you cry instead, until it feels better.
TheFinalWraith wrote:
Katia: Imagine who you could have been if this fucking monster hadn't been ruling your dreams. Then try and be that person.
Honestly, you'd rather not think about "what you could have been".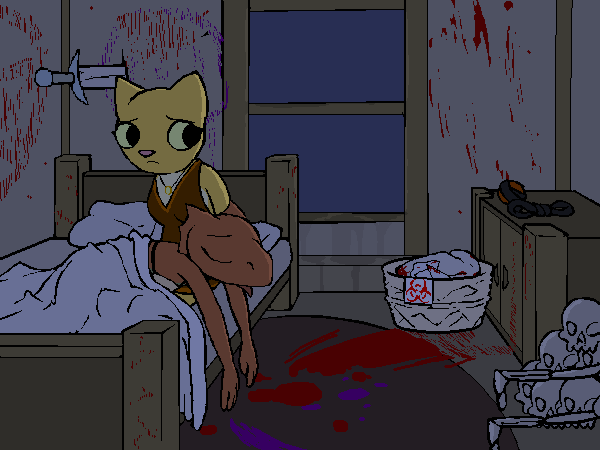 Without the nightmares, you could have had a different childhood. You could have grown up wealthy and living in a castle, had a family who loved you, and maybe even begun learning magic at an early age immediately after discovering your birthsign. You never would have become an alcoholic. You wouldn't have to live off other peoples' charity. You'd probably still be a virgin, too.
But just look how you ended up. Times like this, when you think about what could have been, it really does feel like your whole life is just the epilogue to a sad story. Like you already failed, and this is just the long aftermath. Like no matter how hard you try to rise up there will always be something anchoring you to your past.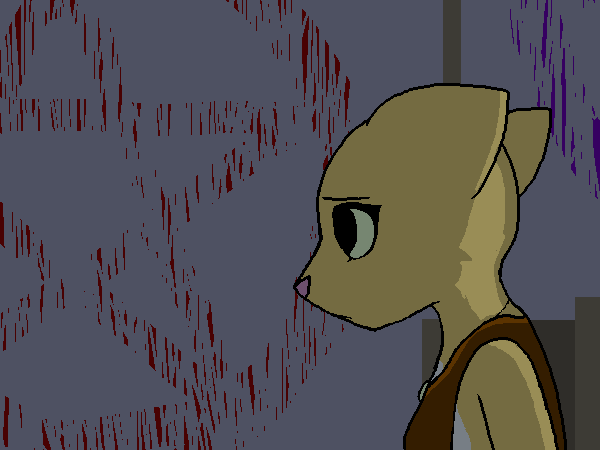 But you guess that doesn't matter anymore. You're Katia Managan now. Some dumb Khajiit slut has been screwing her life up beyond repair for the last nineteen years, but you've only been around for three days. Who knows what will happen.
Sure, you might have some problems. Among other things, you have horrifying, emotionally distressing nightmares every time you sleep sober. But you're sure you'll find some solution. Hell, even if you have to live with the nightmares for the rest of your life, you still have it better off than that Khajiit slut from Hammerfell.
You're a wizard. You have friends. You went to a formal dinner with a scary countess! And today, you are going to meet up with an Imperial Legionnaire and travel to Kvatch. Things are looking up for you. When you think about all that you accomplished yesterday alone, things start to look brighter. You start to feel like maybe this is the prequel to something great.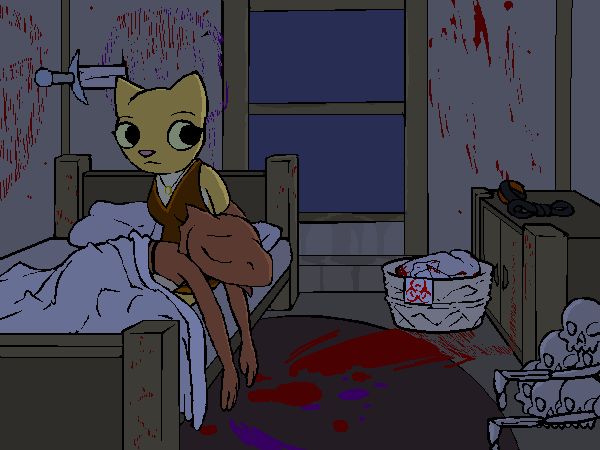 Things are looking up. The nightmare woke you up a bit early, but that's probably for the best. You have a lot of stuff to gather up before leaving. The letter, map, machete, pencil, lockpick…
In fact, now that you think about it, you need some way to mentally keep track of your supplies…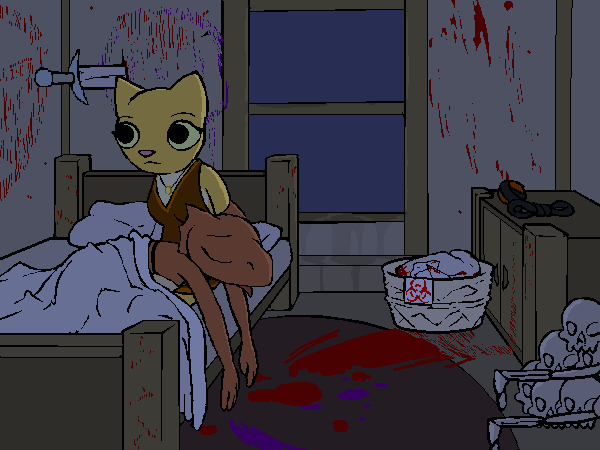 > ==>