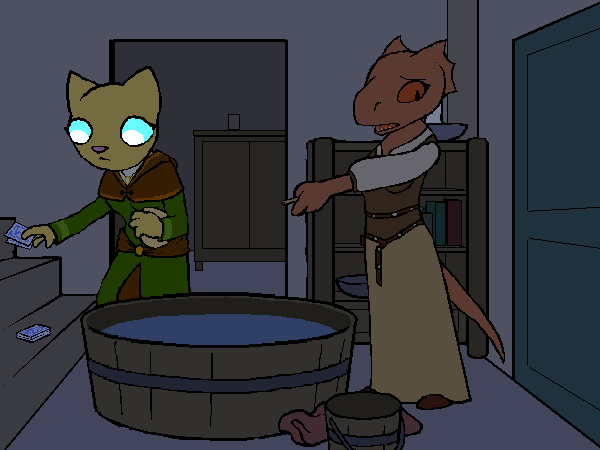 Quill-Weave says that borrowing a pencil is fine, and hands you one from her pocket. It's late, though, so it might be better to discuss writing tips when you get back from Kvatch.
She's probably right; you need to get to bed. You thank her for the pencil and continue gathering your supplies for tomorrow.
Pidmon wrote:
>Invent water clock by hanging tub near the bedroom with a long burning candle plugging a hole near the base of it. Before going to sleep make sure candle is lit. When candle melts down to a certain point water will start running out of the tub and into a cloth that will slowly become saturated. This cloth will be hanging over Katias face and drip water onto her at some time early morning. (Hopefully she chose a candle that will burn the right amount of time!)
You are positive that you could build an elaborate alarm clock using only the supplies in this room. But that would take a while, and you've already borrowed enough of Quill-Weave's stuff.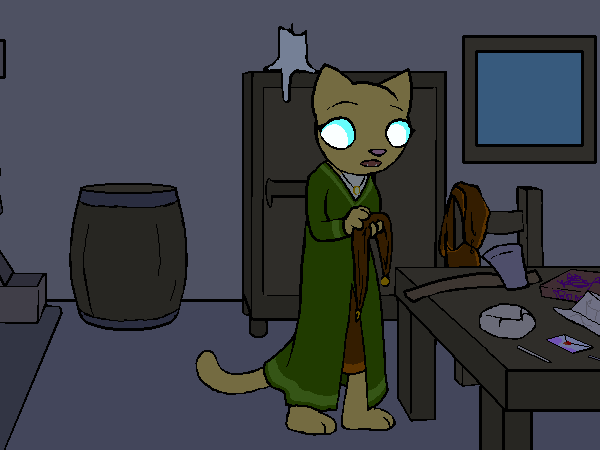 So you'll opt for Plan B. You call back into the other room and ask if she has any regular drinking water. She says it's on the shelf by the door; make sure it's the bottle that says "water".
ViniVidiVici wrote:
> This will sound stupid but… ugh, whatever… try talking to your amulet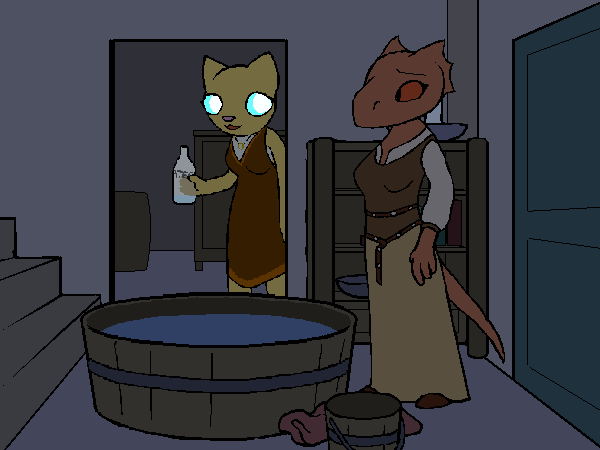 By the way, enchanted items have souls in them, right? Do you think it's possible to talk to them?
Quill-Weave says it's definitely possible to talk to them, but it wouldn't do much since they have no ears to hear with and no mouth to respond with. Also the soul is usually that of an animal, meaning it couldn't carry on very good conversations even when it was alive.
Oh, you say. Just wondering.
MochaBean wrote:
WAIT do we still have that skeleton the necromancer left behind?
>Train skeleton to be an alarm clock.
Alas, the reanimated skeleton appears to have collapsed face-first and died immediately after completing his task.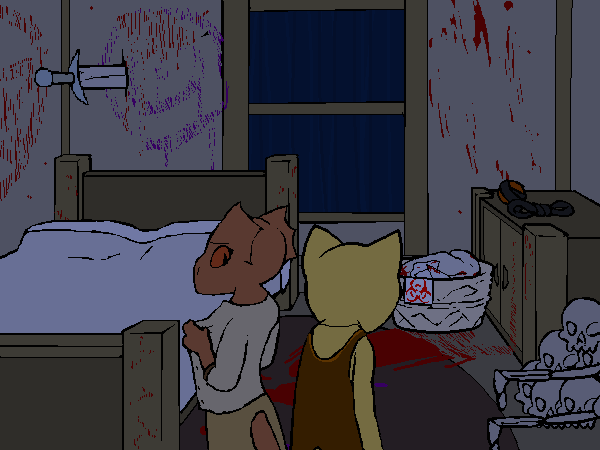 He did a pretty good job though. Looks like he changed the sheets, stacked up the skulls, bundled up those leather straps, and cleared the broken glass out of the window frame.
Re-rest in peace, skeleton butler.
Crazy-8 wrote:
Katia, you are becoming way too excited for this late of night, I'm sure quill weave would agree, its late and time to get to bed, you want to wake up early after all.
True, you've got to get up and travel in a couple hours. It's time to calm down, switch off the darkvision, and actually get to sleep.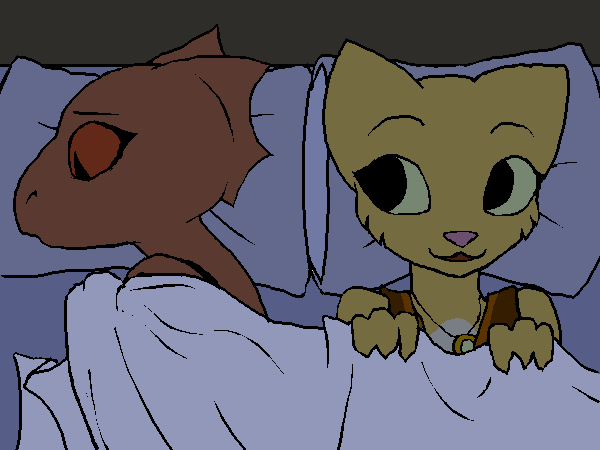 You thank Quill-Weave again for letting you stay here. You guess it's kind of funny, since it's the same place you stayed the last few nights. But seriously you really appreciate it.
She says it's fine.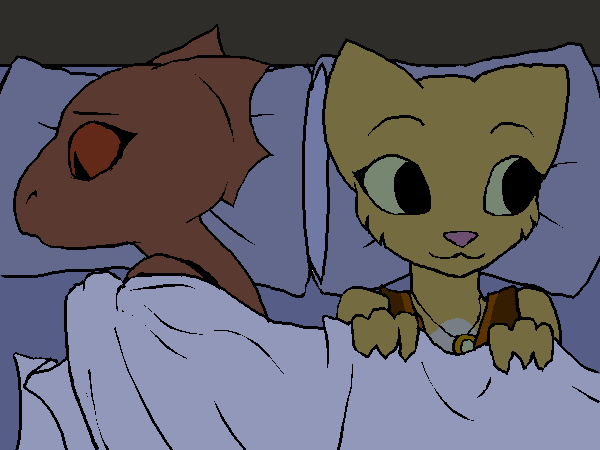 lexavian wrote:
Oh yeah asked her about that what one time in… what was it again, Chorrol? You missed that story.
Yeah, what's a sleepover without some gossip. At least you think that's what people do at sleepovers.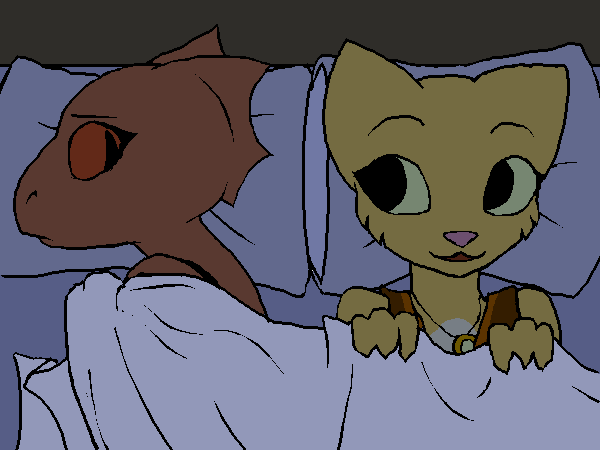 Oh! Back at dinner you mentioned something about a friend in Chorrol? I was listening to something else and missed that story. I am super curious though, what happened?
Quill-Weave says it was nothing. She'd rather not talk about it.
Fishbat wrote:
You'll just have to pester her for details later… After all, she knows a lot about YOUR sex life.
You pester her a little more about it. Come on, you say, you know all about my sex life.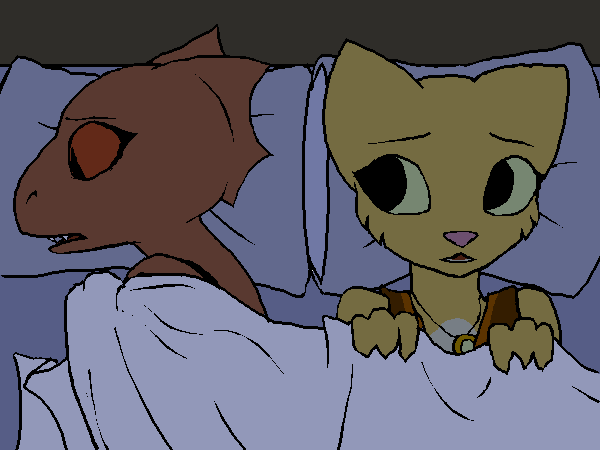 Quill-Weave reminds you that she never asked to know about your sex life, you just kept fucking in her bed.
You say you're really sorry about that. It was an accident. But I really am kind of curious what other people's sex lives are like. And it kind of sounds like you had something going on in Chorrol?
She says it was nothing. She has a writer friend in Chorrol. There was no sex involved. End of story.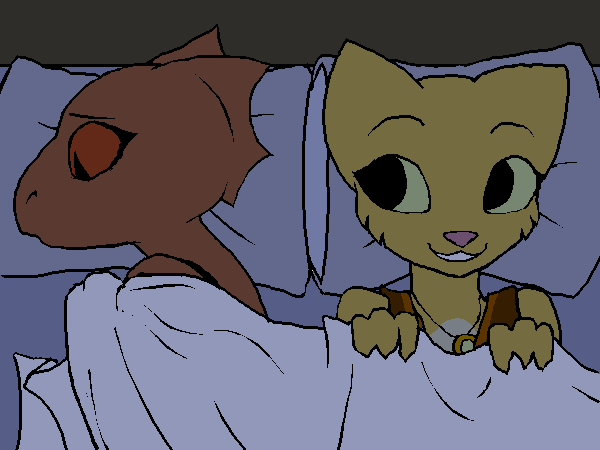 It was just a kiss.
You barely contain a squeal. That's adorable! And romantic. I never pegged you as a sappy smoochy romantic, Quill! Oh gods, did you travel all the way up there just to see him?
To see her, yeah.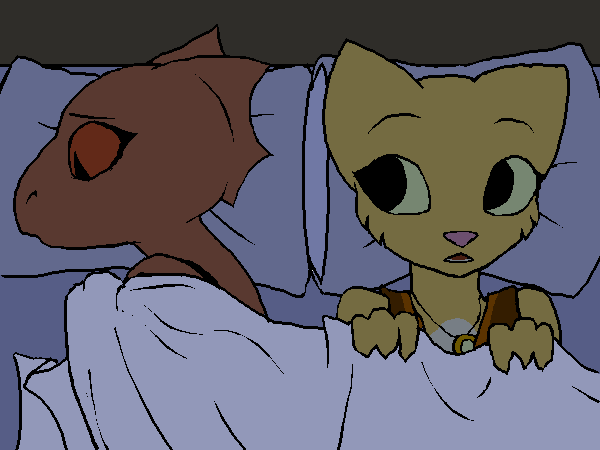 Oh.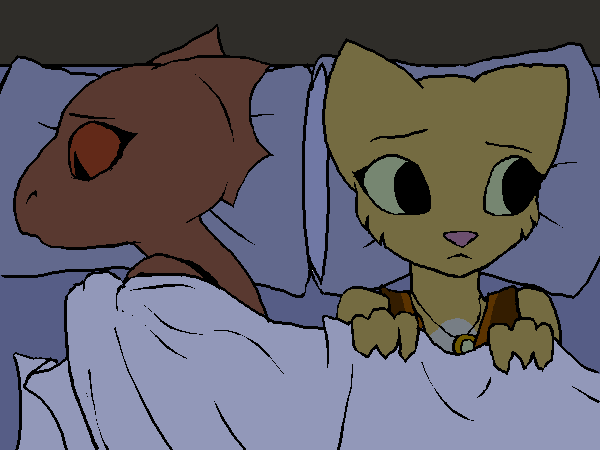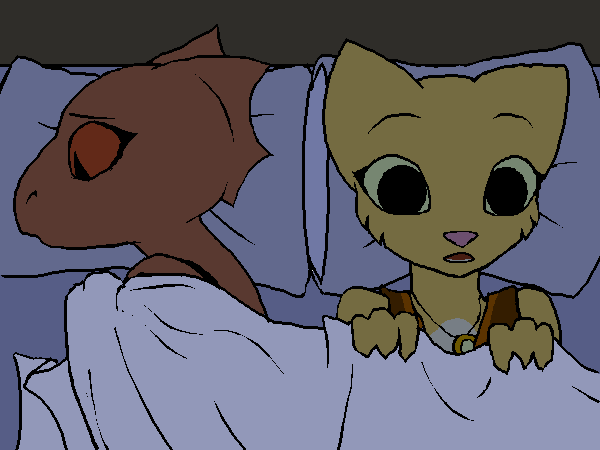 Ooooh.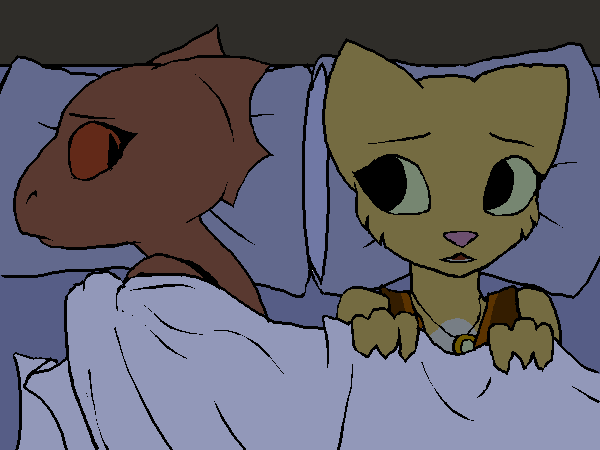 So this whole thing right now, with us bedding down together while wearing almost nothing, this is probably really awkward and uncomfortable for you?
Yeah, she says. Kind of.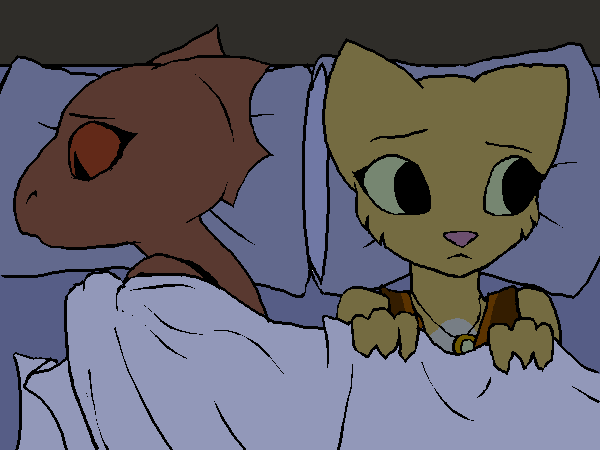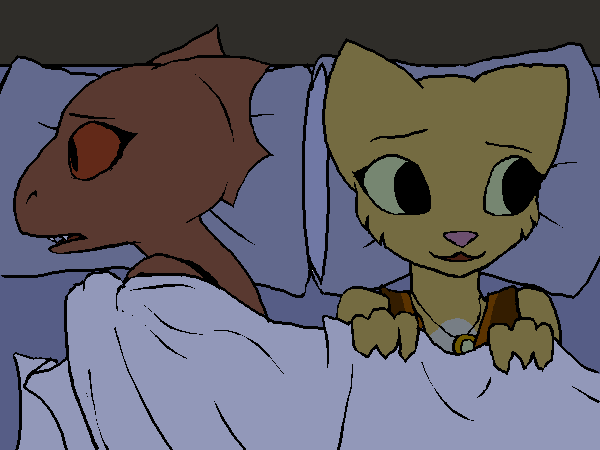 So when you gave me that pineapple the other day, was it because you knew I was going to-
Quill-Weave interrupts you and says that absolutely any time but now would be a more comfortable time to talk about this.
Right, sorry. Sleeping.
TheFinalWraith wrote:
I suppose we can just wait for you to have that nightmare and hope it wakes you up at the right time, but that doesn't seem ideal.
You may be biased on this matter, but quite frankly you'd rather not have the horrific, life-ruining nightmare wake you up in the morning.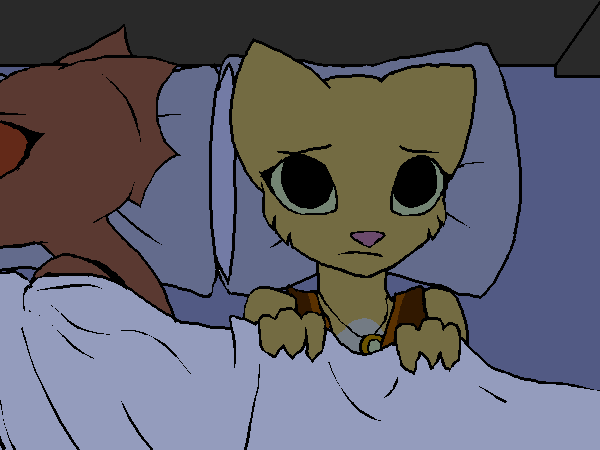 This is your first time sleeping sober since you arrived, and that's scary to you. You're pretty sure that you'll dream about whatever you're thinking most about when you fall asleep – that's how you got through the ship ride, anyway. You don't like the way your old nightmare is lingering in your head. You need to concentrate on something else.