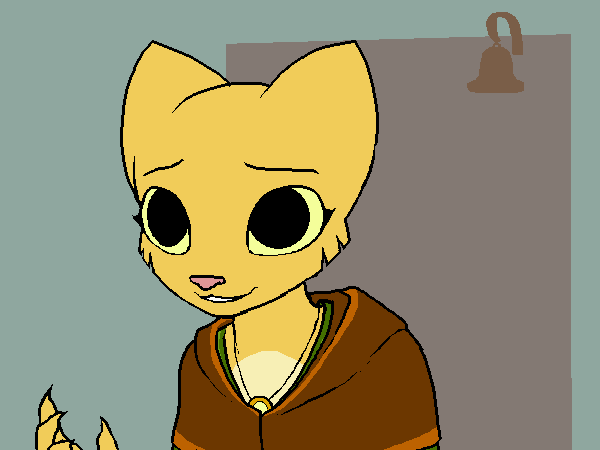 You return Tavia's greeting and say that spell scrolls are definitely something you'd be interested in. At least perusing them, anyway; right now you really don't have the money to-
GeoMtch wrote:
Katia: Talk to the dude. You've literally talked to everybody in town, including a cultist, a vampire, and a neckbeard. Don't pussy out of small talk. He might know of employment opportunities. Networking 101.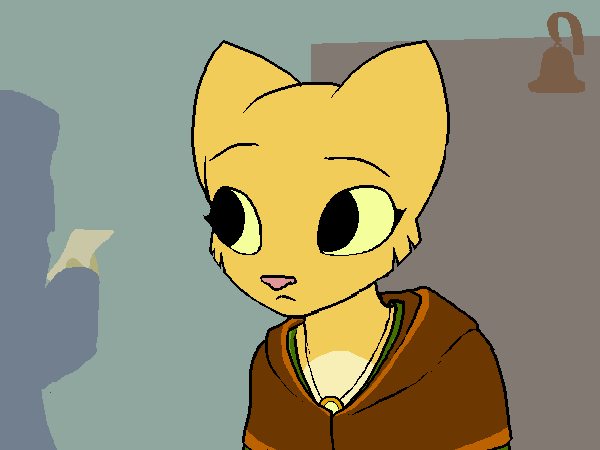 Hold that thought. You suddenly notice the unfamiliar, hooded man standing nearby.
You tell Tavia you'll get back to her in a minute. You've got a friend to make.
Acerbus555 wrote:
>Katia: Talk to the hooded man in the store, he looks like he may be in need of Katia Managen's assistance.
Yeah, the way he's poring over that shopping list definitely signifies he's looking for something. You approach the man accordingly.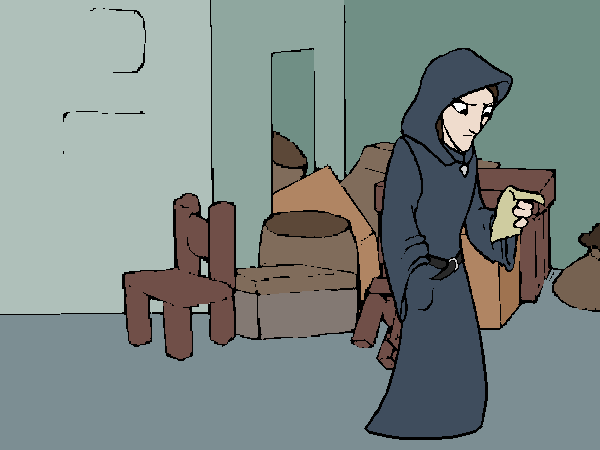 WHY HELLO there, sir!
You look like a fellow who is in need of something! Something perhaps easily attainable, that I could help you with?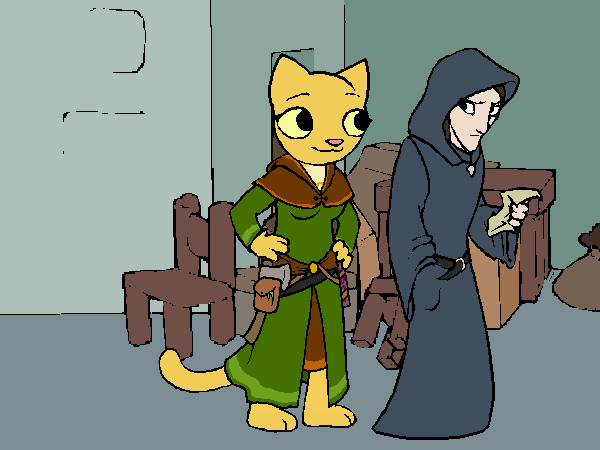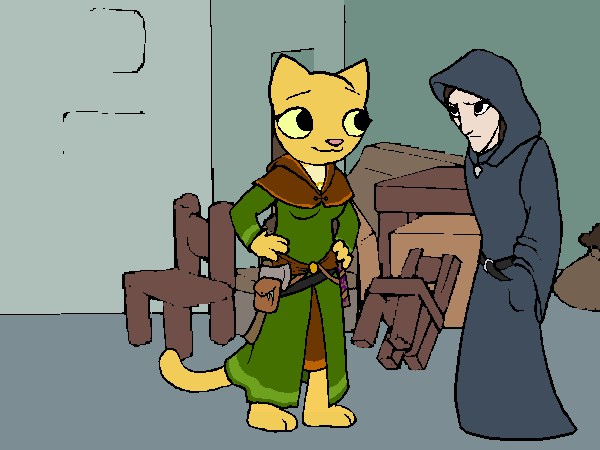 The man kindly informs you that – as a brighter individual might infer from his priest robe – he's not in the market for an exotic prostitute. So, bye.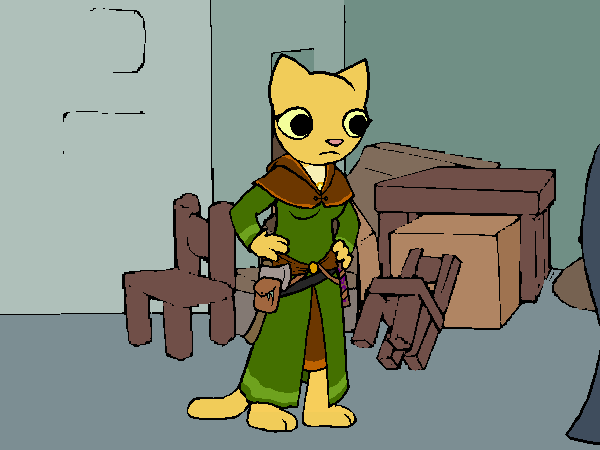 Santy wrote:
>Katia: Put your cowl on, look like a srs mage.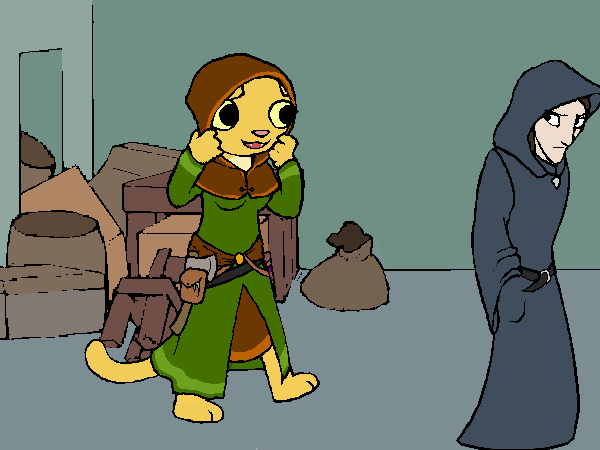 Ignoring the unintentional gut-punch, you scamper after the man and explain that you're not a prostitute, you're a wizard! A wizard for hire! You flip your hood up to demonstrate how extremely wizardly you are.
He shrugs and apologizes. He is usually capable of sensing a fellow magic-user. In fact, he always is. Now if you'll excuse him, Sigrid is expecting some supplies.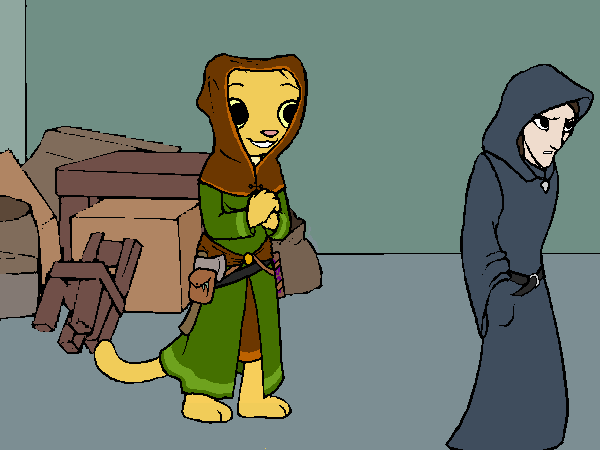 Sigrid? Ooh! Are you with the Mages Guild then, you ask? You tell him that you've been thinking about joining the guild, and are gonna visit the Kvatch guildhall tonight. It'll actually be your first visit to a Mages Guild since you learned magic! You're really looking forward to it, though you're not sure what to expect.
What's the Kvatch Mages Guild like? Is Sigrid the head of it? Are you allowed to read the Guild's books even if you're not an actual member yet? Does the guild buy alchemy ingredients? Do you have one of those creepy Cabal guys there? Sorry, are all these questions bothering you?
Yes, he says, your incessant questioning is the most annoying thing he has ever experienced.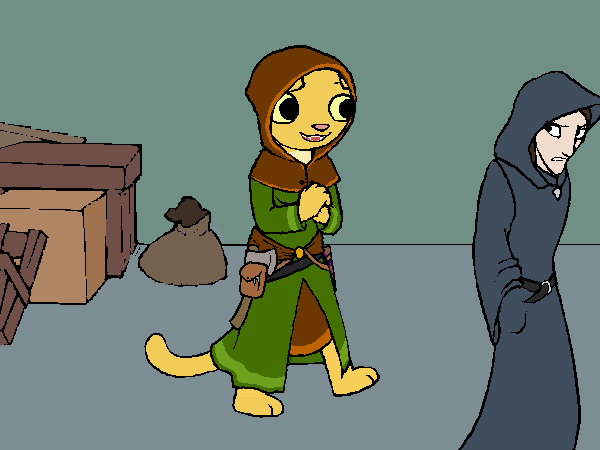 Oh. Sorry, you say. Dealing with mages and magic stuff… it just always makes you this weird mix of nervous and excited. Eeeee.
Actually, since he's apparently a mage-priest-thing, maybe he could help you out a little? You explain that you can't generate your own magicka – Atronach and all – and you really really don't want to show up at the Mages Guild tonight without any. So maybe, if it's not too much trouble, he could like… hit you up with a healing spell or something?
The man tells you not to worry about it. He'll tell Sigrid you're coming, mention your magicka problem, and she'll come up with something. That's the kind of thing she does.
Really? That sounds great! Thanks! I'll see you guys there tonight, I guess?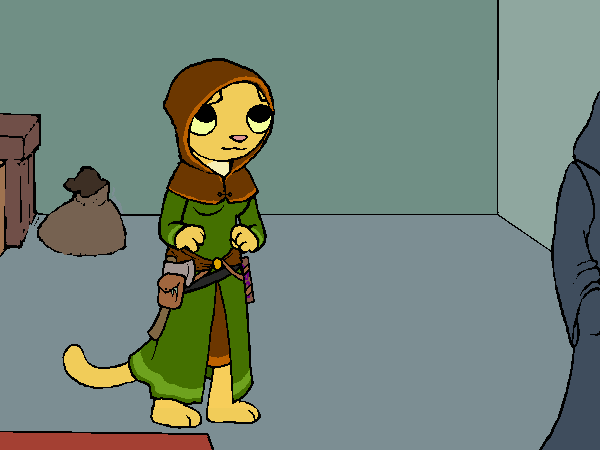 By the way, for a Mages Guild, is there a required dress code or something? Because I want to make a good impression, and I don't know how I feel about this hood.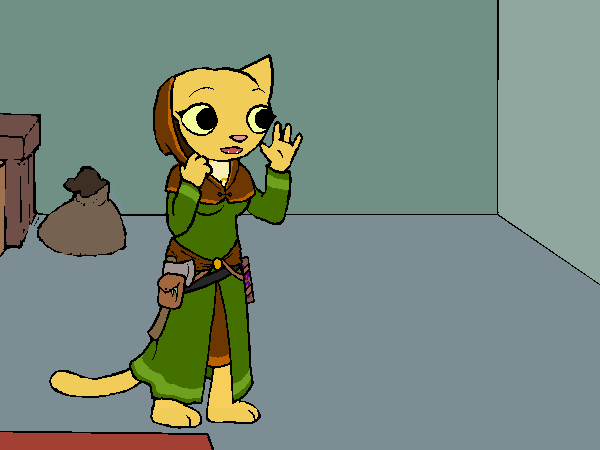 Also my name is Katia! I didn't catch yours!
Is it Steve? You look kind of like a Steve!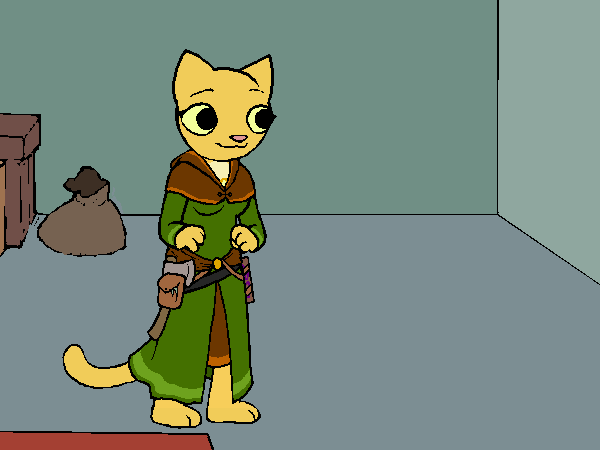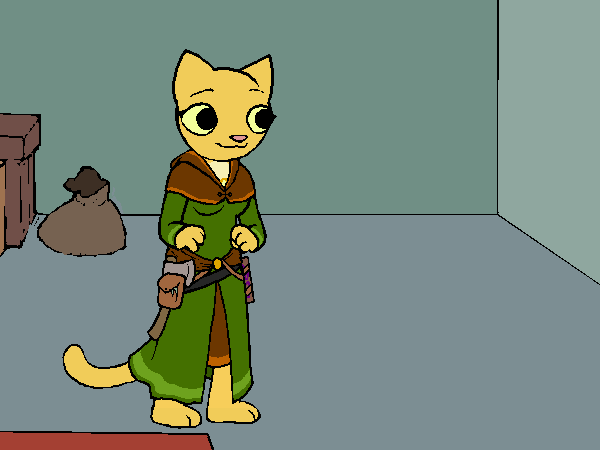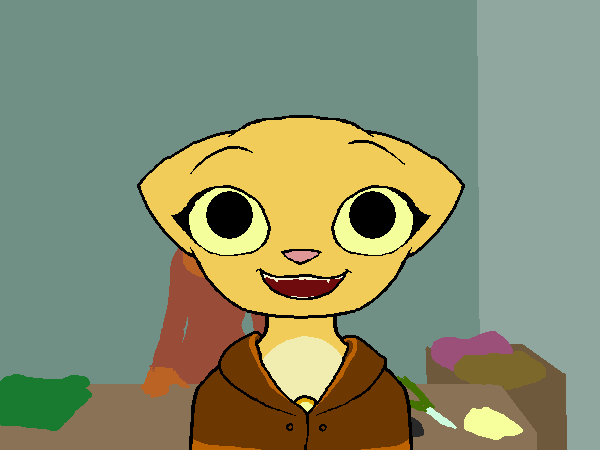 Wizards are SO COOL! Eeeeeeee you can't wait until tonight.
> ==>