You weren't reading someone else's mail, you were reading someone else's trash. It's completely different, and much more acceptable.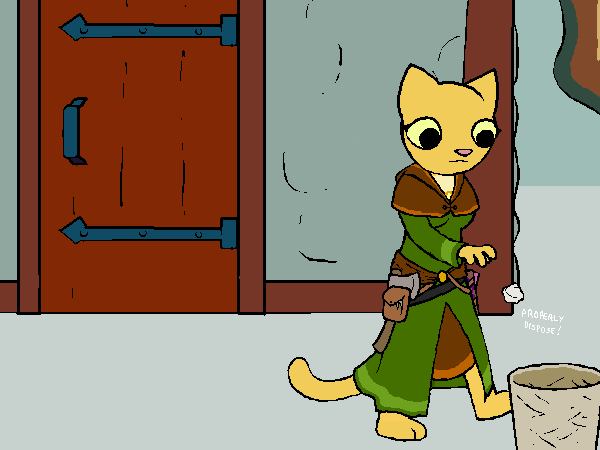 But yeah, this is no time to stand around pondering the morality of garbage-tampering. You've got work to do.
refinder wrote:
Katia: You have some options. Try to convert your quick assets to cash first and then consider the odd jobs around town if the sales don't go well.
First things first, it's time to head to the trader and sell off all this stuff you don't need. You know, get a little starter cash, hopefully enough to cover the first day or so.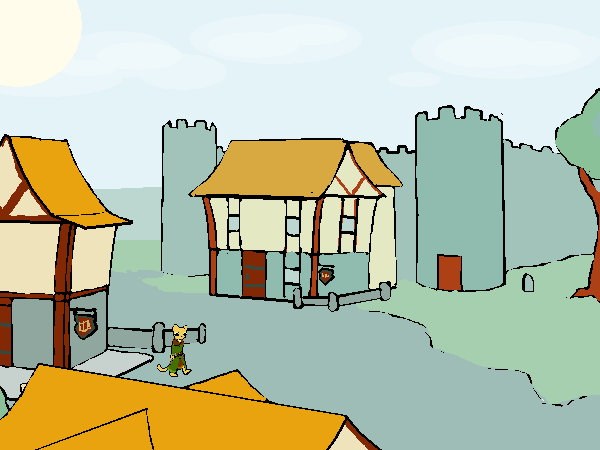 After that… you guess you've got some options. One thing you definitely want to do before tonight is get a magic recharge from the healers at the chapel – you know, in case the wizardfolk at the Mages Guild ask you to demonstrate your abilities.
But really, your first priority here should be saving up some cold, hard cash. There were a couple people who seemed like they might be willing to pay. That one guy needed a sign? You could do that, you guess? That's like a good ten septims probably. Woo, nearly one twentieth your stay covered right there.
expy wrote:
>Katia: consider entering dancing tournament
for money
which you, you know, need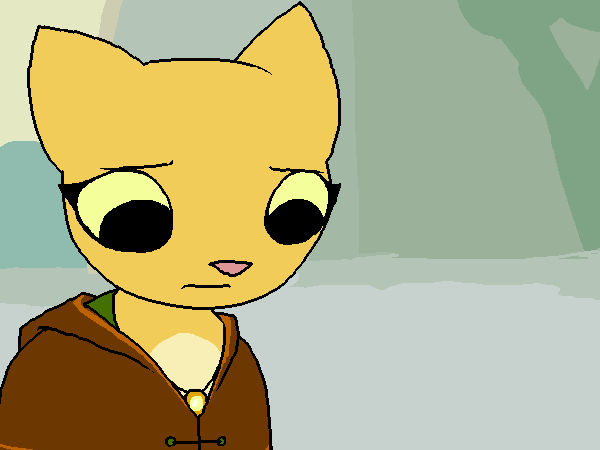 Heh. Yeah. You know you need the money, but you really really really really really really really don't want to enter that dance tournament.
I mean, your old life of drunken one-night stands and sleazy poledancing is something you want to leave behind. Now that you're far away from home, you want to be someone people can look up to. You want to be someone you can look up to. The very thought of getting up on a stage and showing everyone in Kvatch what a trashy slut you are… it just sort of puts a knot in your stomach. The people in this town probably almost kind of respect you right now and you want to hang onto that. Because it feels really good.
So yeah, dance competition isn't going to happen. Not unless you can miraculously come up with some act that doesn't make you look like a cheap whore. The orc said it'd be a few days before the next competition, so you guess you'll have time to think about it.
Shondoa wrote:
Once that's done, find the grape-jelly lady and take her up on her offer. You really need the money if you plan to even stay the night in the city. Plus its just some jelly, and she's doing it behind a tree where no one can see, what's the harm?
MoldovainEurovision2011 wrote:
Katia: Get some money from that creepy lady. She's clearly not a vampire, just a neck-romancer.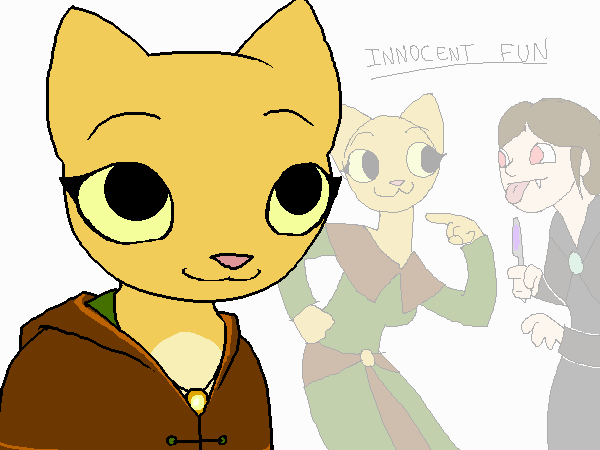 This, on the other hand, sounds like a perfect idea! Sure, her request seemed a little weird and fetishistic at first, but in retrospect there's really nothing sexual about licking grape jelly off someone's neck. It just happens to be a thing she likes, the same way you like magic or Quill-Weave likes chocolate! You are quite sure this lady is a perfectly normal human woman with no ulterior motives whatsoever. You know, no ulterior motives other than the small fact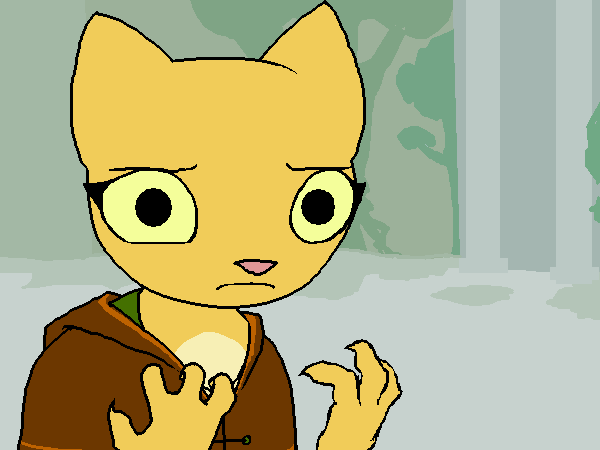 THAT SHE IS A FUCKING VAMPIRE WHO WANTS TO SUCK YOUR BLOOD.
You'd rather not sell your precious lifeblood to the undead monstrosity. If something bad happens, maybe you get hurt or something, you're going to need this blood. For bleeding. And you're not sure how fast people grow new blood.
Anyway, you're quite certain you can come up with much better ways to earn money.
MyUsernamesMud wrote:
>try and sell that yarn to your new Khadjit friend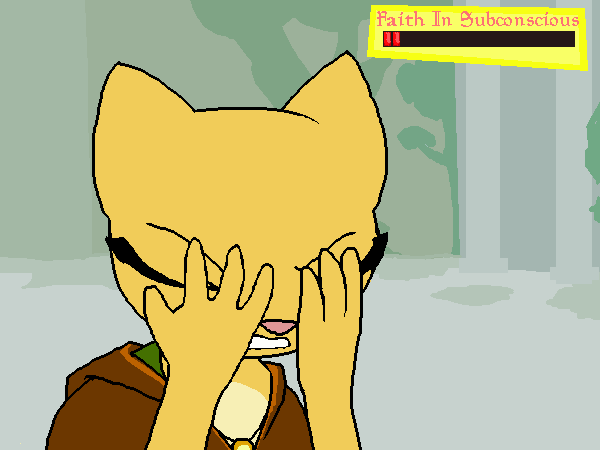 LycoHalostar wrote:
Katia: You should sell off all your unneeded junk. I'm sure carrying a lighter load and a heavier wallet will make you feel much better. Try and pull together as much money as you can while you wait for the Mage's Guild to open and you can see what their deal is.
Right, right, no sense in getting frustrated about bad ideas you haven't even executed yet. Right now it's time to make some quick cash. A heavier wallet makes everything better. Or so you've heard.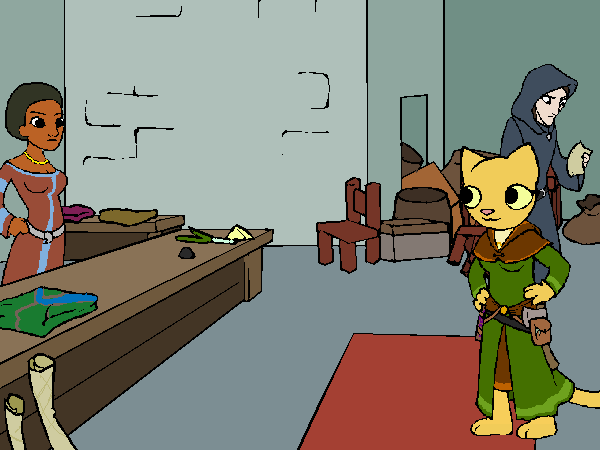 You regather your confidence, push the dumb ideas out of your head, and stroll into the Kvatch general store. Tavia welcomes you back and, like before, invites you to look around. She explains that a couple brand new spell scrolls were dropped off since your last visit, if that's something you're interested in.