tegerioreo wrote:
Try hard to remember your life and the mistakes you made.
Introspection isn't really your style!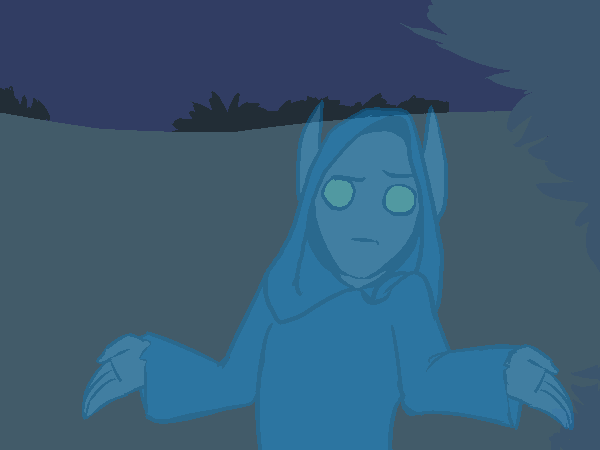 You're a guardian spirit. While some ghosts would no doubt be content to rattle spectral chains and wallow in text-walls of self-pity and regret, you get bored pretty quickly when dealing with anything that doesn't involve large, magical explosions. They're kind of your thing!
Also, you're a Dark Elf. You can't remember your mistakes because – like all Dark Elves – you have no mistakes! Everything you do is amazing and therefore your valuable time is better spent telling other people about all their problems.
Like how objectively terrible these commands are.
the-well-man wrote:
Ancestor Guardian: Exposit on current situation.
Doomstar16 wrote:
Examine surroundings. Do you know where you are?
Last you recall, you were somewhere in southwestern Cyrodiil.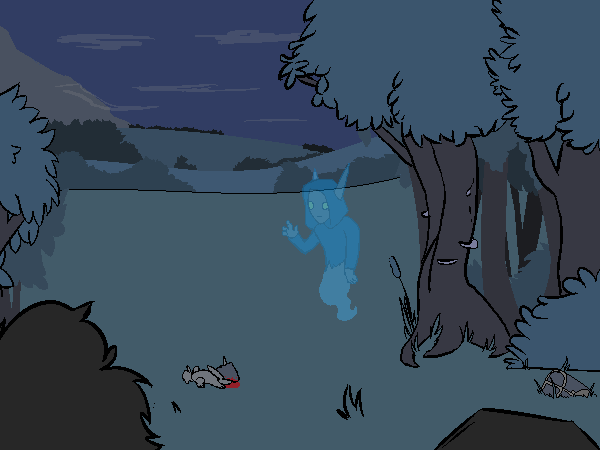 The dumb descendant you were guarding got himself smoked while scavenging Ayleid lightbulbs from an old ruin. You loitered around his body for a while, until a way better explorer came and blew the ruin up! Then at some point after that you got bored and left. You don't know. You've already forgotten most of the details. The slow, centuries-long descent into all-consuming posthumous ghost-insanity is serious business.
Anyway, with your entire bloodline shamefully ended by their own stupidity and reproductive selectivity and no descendants left to guard, you've just sort of been floating around, talking to the occasional Imperial Legionnaire, and wasting time. Cyrodiil is terrible! Nothing exciting happens here. If you were back in Morrowind, you would've already seen like six guys get melted by wild animals!
HeadSix wrote:
Say, Ghosty– were you acting as a guardian/guide for that bunny? Man, that's rough. What happened? Do all your charges get crushed by falling rocks like that? You must really suck at this.
Guardianangel…maybe. wrote:
Ancestor Ghost (I'll call you Aggy): Recount for yourself why again you are apparently now guarding a bunny-body instead of your descendant in the ruins?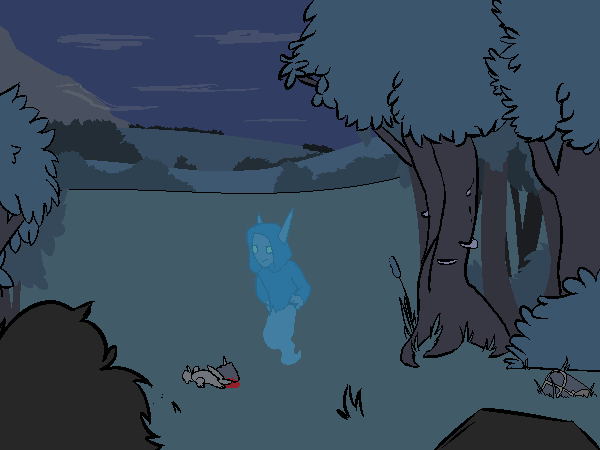 You are most certainly not "guarding" this dead rabbit! In fact, you have absolutely no idea why this random rabbit is dead to begin with. From the look of things, it is almost as though someone got bored and tried to nail it with a telekinetically thrown rock. And did an amazing job!
That couldn't be the case, though, since you are the only sentient entity nearby and you would have remembered doing that – unless your slowly-encroaching ghost-insanity already wiped it from your mind. And since it presumably wasn't your doing, the rock must have simply fallen from a higher ledge and landed on top of the rabbit by pure chance.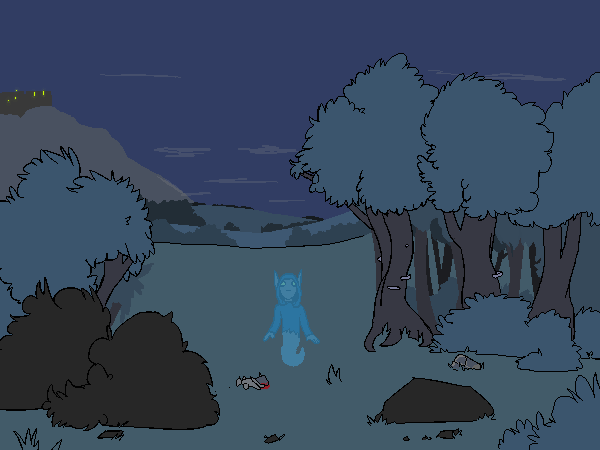 A higher ledge somewhere.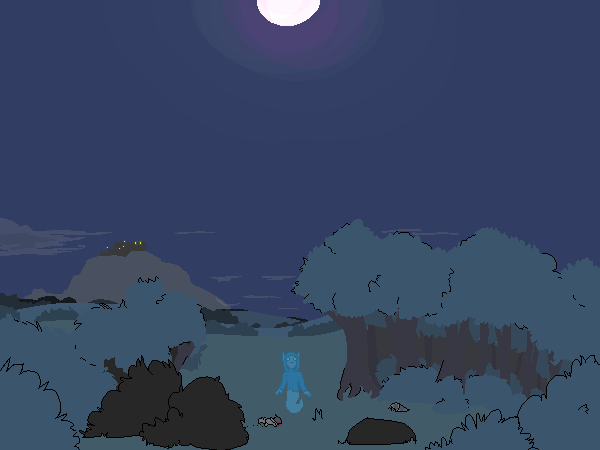 Aha! Mystery solved.
ForthanEldiar wrote:
>I spy with my little eye, something beginning with a treasure chest.
GReaperOZ wrote:
Ghost: Examine chest, there tends to be useful things within those. Plus it is half buried and looks a little old.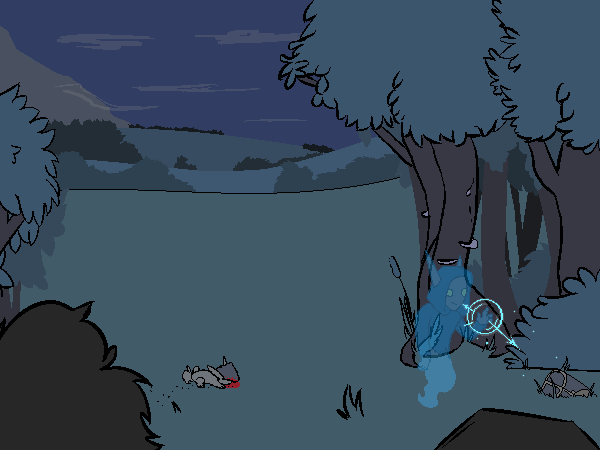 This treasure chest is old, unlocked, and only partially concealed. All common logic dictates that it should have been looted years ago!
Common logic has gradually started to make less and less sense to you, though, and you're getting pretty heavy magicka readings from it, so you pop the chest open anyway.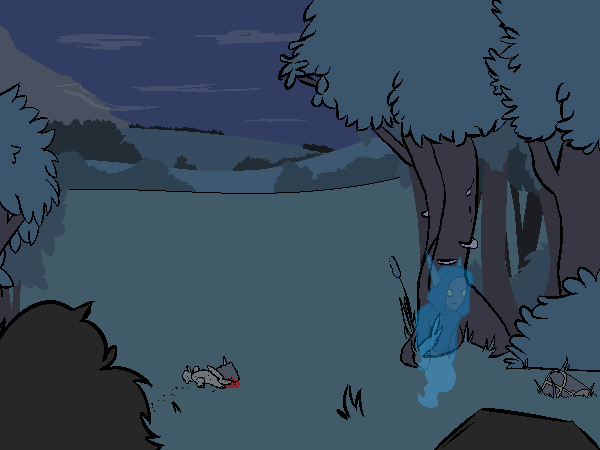 Against all logic, the chest contains some ornate women's clothing.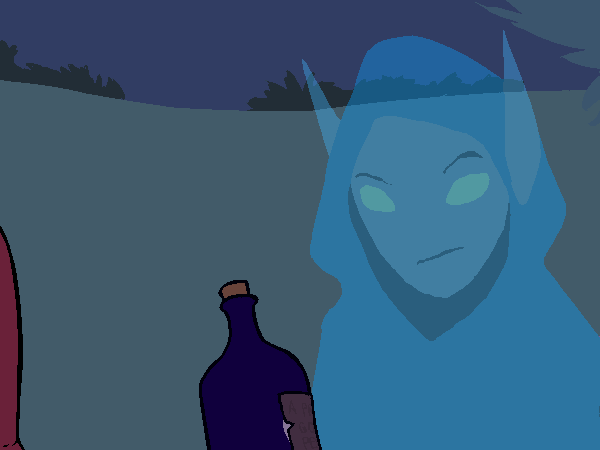 … and a pretty strong personality-enhancing potion.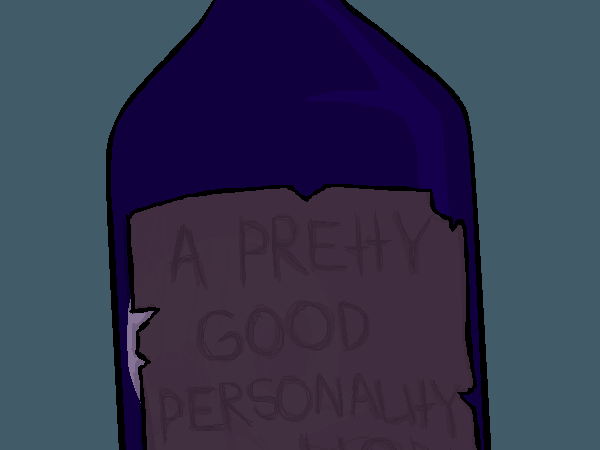 Additional resource credits:
Cider – Most of the art