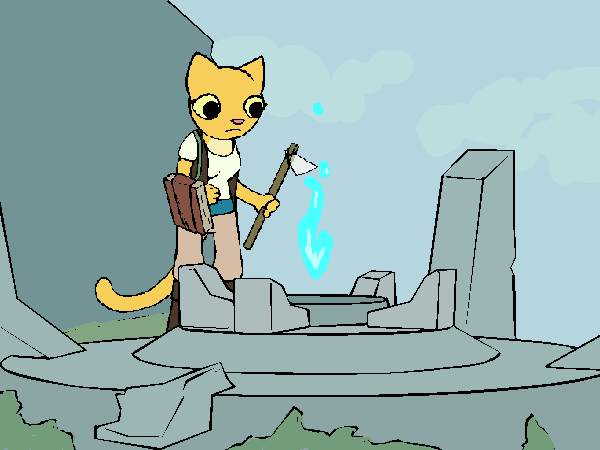 Well, it's obviously a sparkly-shiny-magic-thing. You don't know too much about ancient cultures, but you can tell from the pretentious, swirly architecture that these ruins were built by some kind of elf. They also look pretty damn ancient. This fixture seems just as old as the rest of the ruins, yet a steady stream of misty blue flame continues to gush forth from this opening. It's actually quite pretty.
You're not sure if you are supposed to touch it.
Zaffa wrote:
Doesn't seem to be anything around. Looks like it's fire-poking time.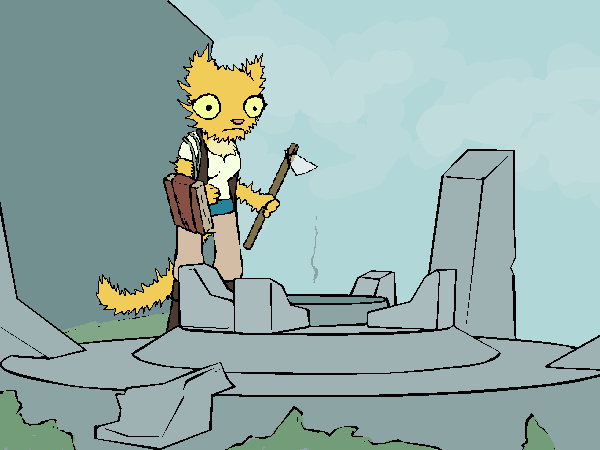 You're not sure if you were supposed to have touched it.
ViniVidiVici wrote:
Katia: You should first inspect the dungeon entrance, and let the Well be – for now. Cut the vines with the machete and use your nightvision to take a look inside.
Yeah, you're on a time limit here. You pat your fur flat again and head down the hill to inspect the old stone door.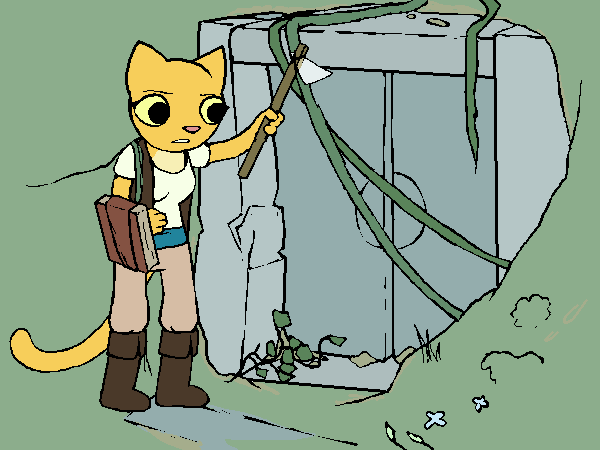 You quickly discover your machete is a cheap piece of shit. To be honest you're not even sure it's a machete. Whatever it is, it can't cut these damn vines. You settle for just pushing them aside.