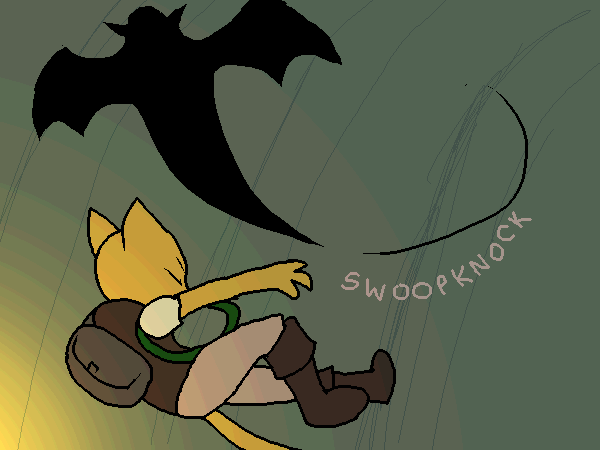 no no no UNF
The imp flaps down and knocks you off your feet. You can hear more wings fluttering in the distance.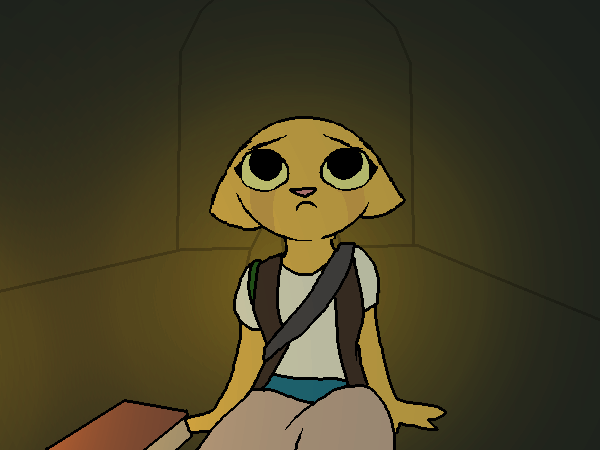 Well. It looks like you're going to die in an ancient ruin. This isn't really how you wanted to go. I mean, you didn't really want to die to begin with, but of all the ways you COULD die this is like, #6 on your list at least.
You guess all you can do at this point is pray. You're not exactly sure if you should be praying to the 8 or 9 Cyrodillic gods, or the like 13 Khajiit ones… or all 22? Some of those might actually be repeats, you're not sure. Maybe you can just pray without a specific god in mind? But that might mean your prayers are lost and just go nowhere. Or maybe all prayers are lost and go nowhere. That would explain a lot of things.
Religion is horribly confusing. You swear, if you were a god you'd at least try to make sense.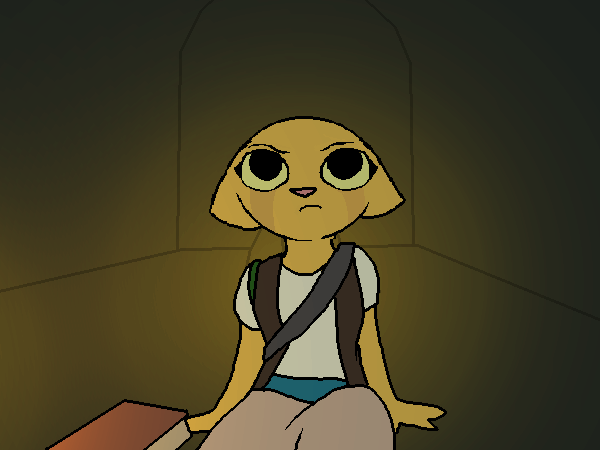 In fact, fuck this bullshit. You've been ridiculed, robbed, and treated like an animal. You don't deserve to die like this, at least not now when you are so close to turning your life around. All you have to do is get these bottles to Kvatch and shit will be better. People will believe in you. And like hell you're going to let some swarm of ugly winged things get in your way.
Whatever that little flappy bastard thinks he can do – whatever he thinks he has over you, YOU'RE about to show him otherwise.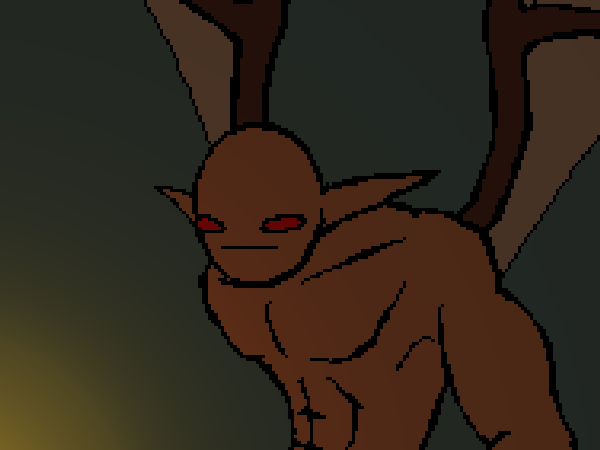 You are now the imp.
You are an imp. Your level of cognition is roughly equal to that of a dog. Your hobbies include flying, sleeping, and shooting explosive blasts of lightning at innocent people. Of these three hobbies, shooting lightning at people is your favorite. You love the part where they stop moving.
Oh hey it's a people.
You're gonna shoot lightning at her until she dies.
Or, if your device cannot play Flash, view a summary here!
(Music credit: Beltaine – An Astrailhad)
> ==>