McFrugal wrote:
Quick stomp out the fire! Then shoulder the purse and (quietly) LEG IT!
GeneralMister wrote:
> Try doing things opposite to cat jokes. Maybe dog jokes? If those cancel each other out, that'd be purrfect
> Or, just run and get out of the crypt. If you die here, that'd be a CAT-astrophe!
> Although, if we do live, that'd be paw-some
> Also, try calling out calming sounds or Imp-like calls. Then, paws for effect. See if the Imps stop coming.
> Actually, how vicious can IMPS be? Get your machete out of your bag and attack fur-ociously
> Or! Go to the other, darker, room and hide in some shadows, like a purr-fessional spy.
> Just don't try anything outrageous. You aren't some spy from the hit movie, "Mission Im-paws-sible"
> Drink the wines and see if the intoxication can help you fight off the Imps. Are wines Cat-ffeinated? Because that would help.
> Examine all of your stuff and see if you can fashion some sort of device or tool that you can fight with. You'd be a regular old Meow-nardo Da Vinci.
> And last but not least. REMAIN CALM. Don't panic and don't get into a cat-atonic state. That'd be REALLY dangerous.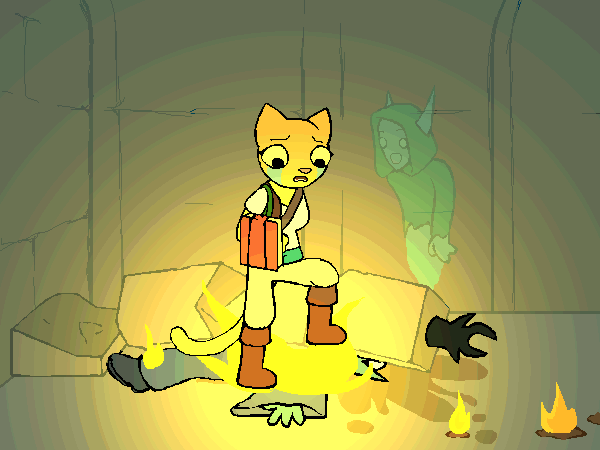 OH GODS OH GODS YOU'RE MAKING IT WORSE! NO NO NO NO
Xander wrote:
RUN!!!! RUN FOR YOUR LIFE!!!!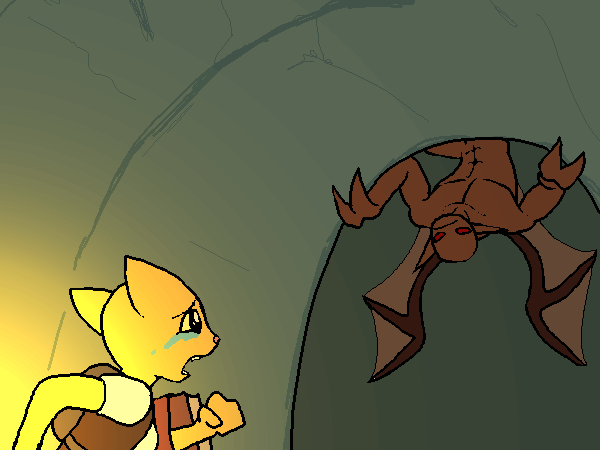 FUCK FUCK FUCK FUCK FUCK FUCK FUCK FUCK