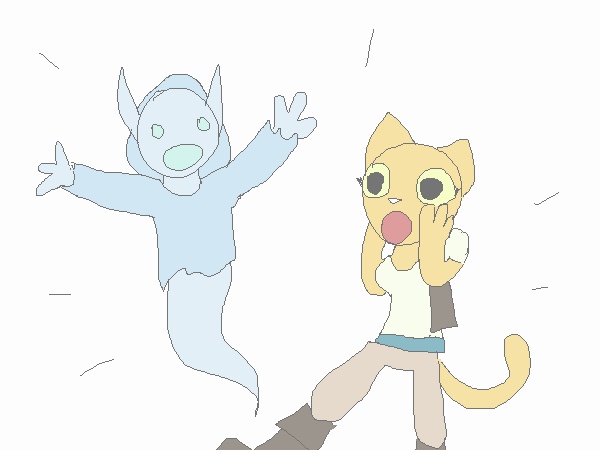 Suddenly, the Ancestor Guardian pops up from the ground! He heard you were in need of a friend, and a protector. And all of the hugs.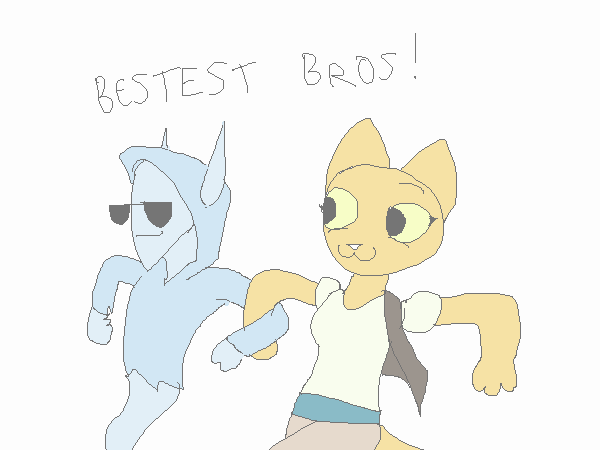 The two of you take off for a wacky buddy adventure together! You will no doubt face many perils on your journeys, but it doesn't matter because you've got eachother's backs! Oh the crazy antics you guys get into.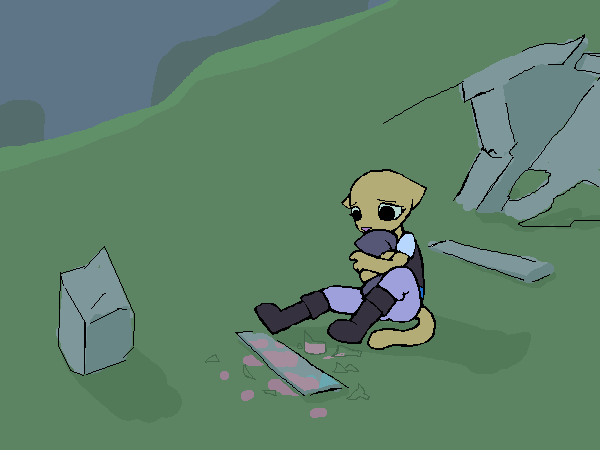 Of course none of that actually happens. You pretend it's real for a little while, imagining what it's like to actually have real friends who care about you. But the harder you try to pretend, the more it hurts to remember that you're all alone out here in the middle of nowhere. That you just screwed up everything again with one little mistake. You try not to think about it, to just keep moving forward, but you can't make the thoughts go away. It feels terrible.
Maybe if you lapped up some of that magic potion it would give you a bit of confidence? What does confidence even mean, forgetting all the stuff you messed up? You could lick up some of that wine for the same effect. But… no, you're not ready to do that, no matter how much you want to right now. Time to focus on other things.
Squiggles wrote:
Are you okay? You're not hurt and/or that glass didn't cut you… did it?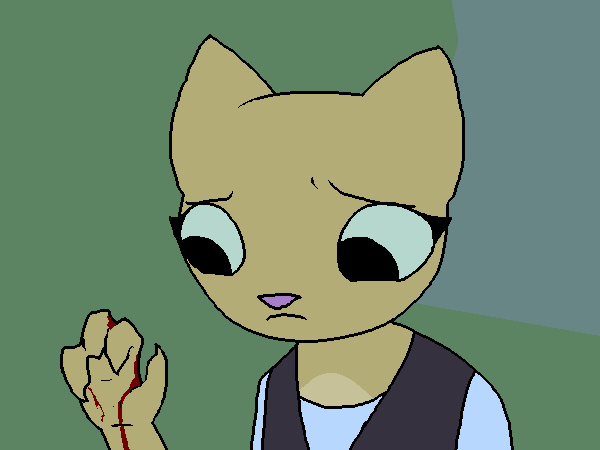 You'll be okay. You've had worse. It even makes it a bit easier to forget about the poison ivy rash.
GeneralMister wrote:
Oh and make sure the letter isn't stained with wine.
The envelope got stained. You peek inside to make sure the contents are still legible.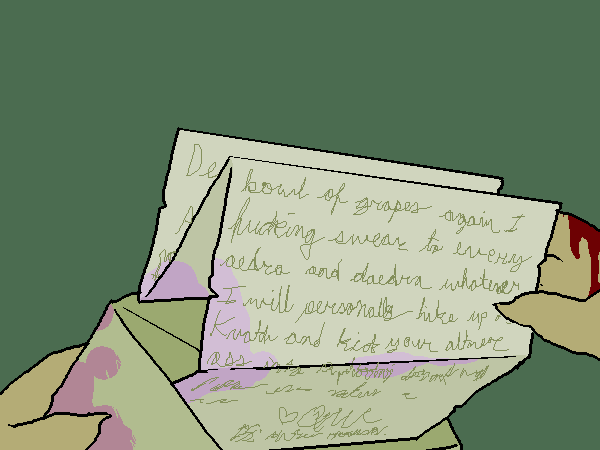 This looks alright. You tuck it back in the envelope without reading any of it, since you really shouldn't have opened it to begin with. But at least it's fine. That's one thing going your way, you guess. You're still feeling pretty awful about everything, though.
McFrugal wrote:
Oh. Actually, you are slightly better off- you have a satchel now!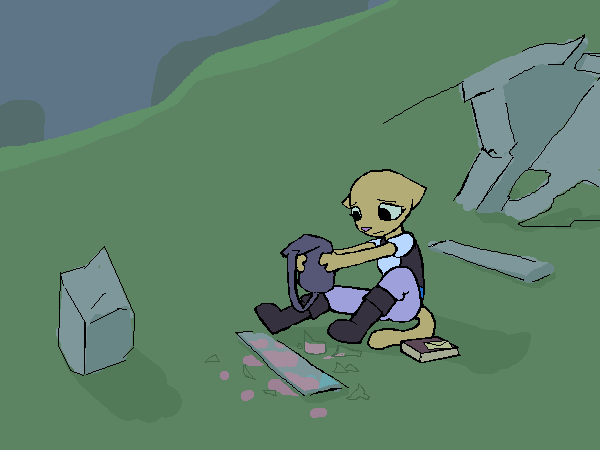 You… guess? It's an upgrade over your bindle, anyway. In fact, yeah, you'll just pretend this satchel was what you were after all alo-
Riou wrote:
What a cat-astrophe.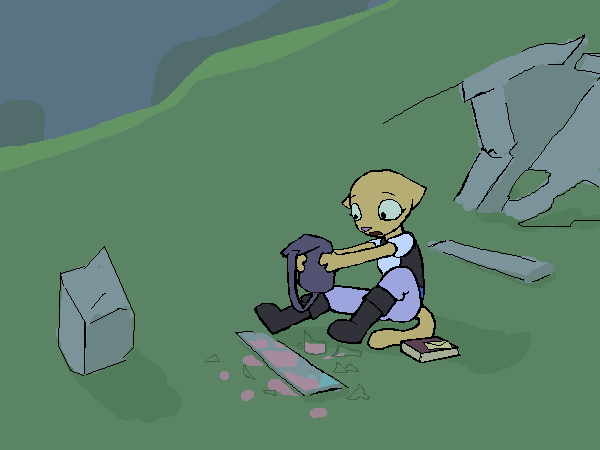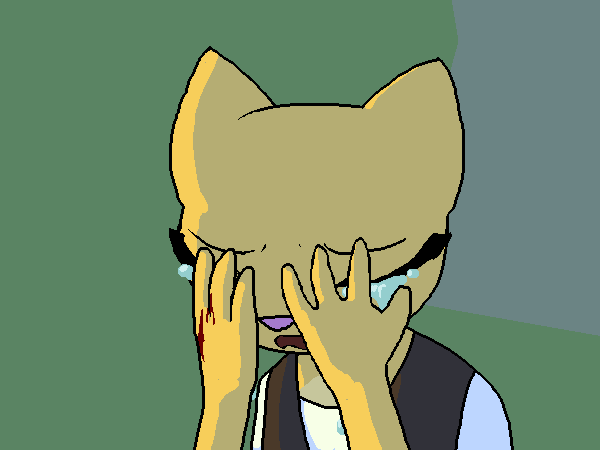 You hate everything about yourself.