CranialHeartache wrote:
Katia: Stick to honesty. Say you don't want to talk about your work history because you like to stay mysterious. This is half truth, and it will make you seem dangerous.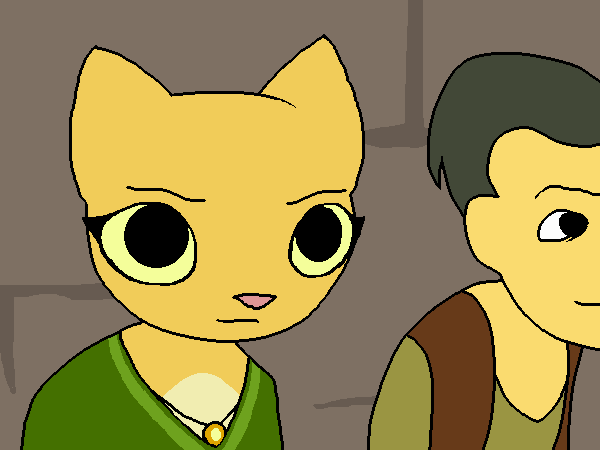 You know what? You're right. You don't need a web of lies or anything like that.
You're an interesting person. You came here from a foreign country with only dreams, you've explored ancient ruins while hunting for treasure, you've fought dangerous monsters, and you acquired awesome magical fire powers. You have nothing to be ashamed of. If someone asks about an uncomfortable subject, like what you did for a living before you came to Cyrodiil, you'll just be mysterious about it. It'll make you look dangerous.
Dermonster wrote:
Ask stranger if he knows what exactly the countess likes. Maybe you could bring one up if it gets dull.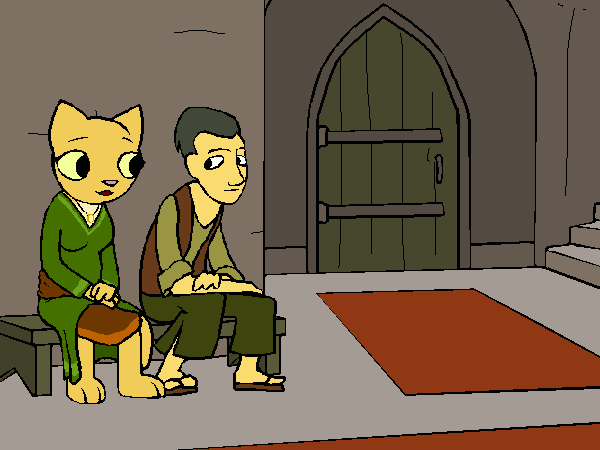 Of course, dangerous is only cool if you are also a good conversationalist. You remark to the Stranger that he seems like someone who knows the Countess very well. I mean, at least in one way or another. You want to make a good first impression in conversation, you tell him. What sort of things does the Countess really like?
Damned if I know, says the Stranger. He'll tell you one thing, though: that woman hates adventurers. You want to go travel the world, explore places everyone said you couldn't explore, or find a little excitement? Best keep it a secret from her. She'll just tell you to stop being a murder-hobo and get a real job.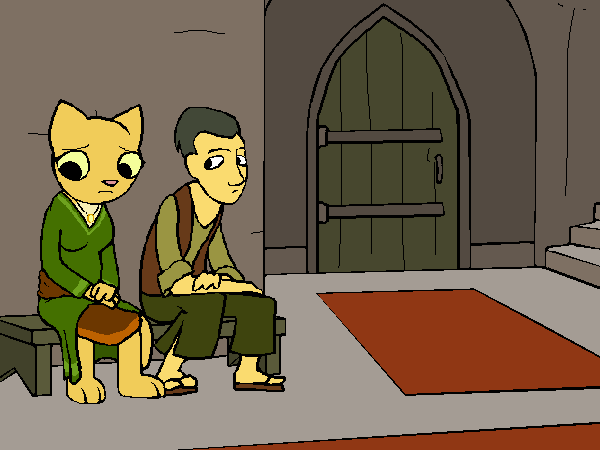 Oh, you say. You'll keep that in mind.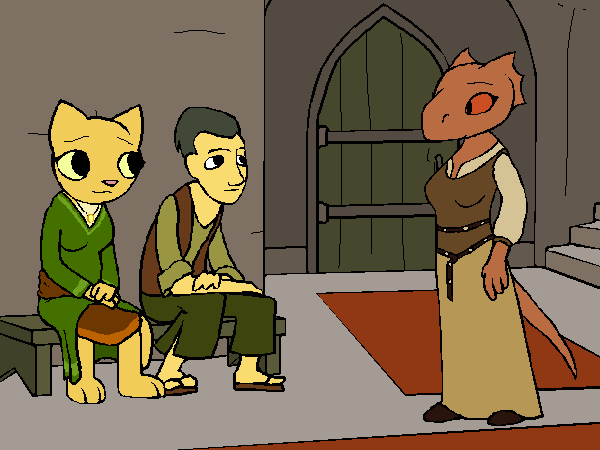 You hear Quill-Weave's voice. Hey Katia, hey Capital S.
Hey, you say back. Quill-Weave asks if you're ready for dinner. You say you're as ready as you're going to be.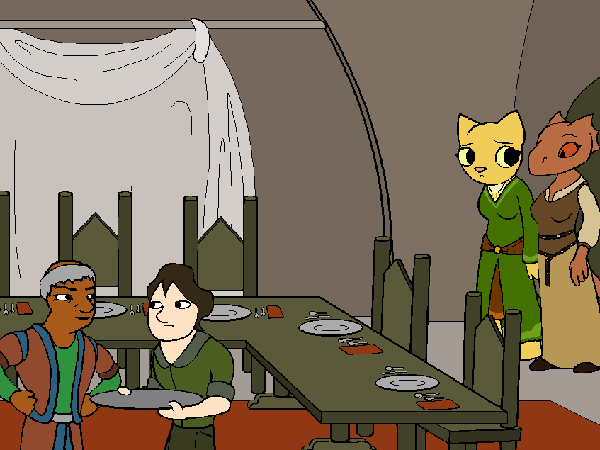 She leads you into the dining room and points you toward the seats at the edge. You should take the left one if you're still worried about picking up the wrong drink, she says.
You admit that has recently become the least of your concerns. In fact you have something really important you have to tell her about and you really should have told her about earlier but didn't know it would come up. She asks what it is.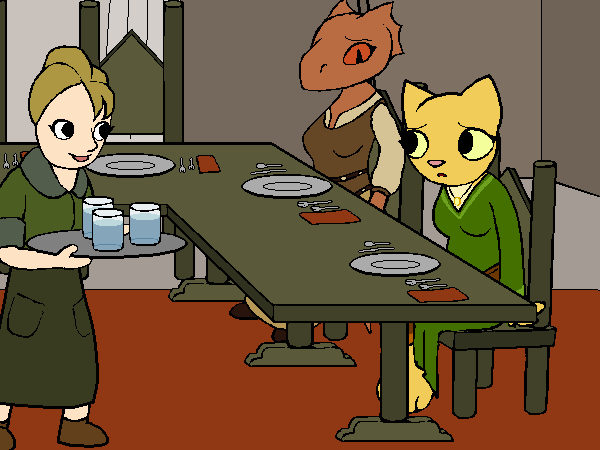 You explain that you have a pathological fear of countesses.
Quill-Weave doesn't believe you at first. Is that even a thing you can have a fear of? Yes, you say, it's a very serious thing and it's kind of a big deal. You've spent the last hour practicing and trying to get over this fear but you just want to forewarn her that there is maybe a small chance you'll totally flip the fuck out.
Quill-Weave asks that you please not flip the fuck out. That would be kind of weird. You promise you'll try.
> ==>