StoneWera wrote:
Doing good so far, Katia. Although taking someone's glass at dinner is incredibly rude and not to mention unsanitary
chimericWilder wrote:
Now Katia, let me tell you; drinking from somebody else's glass is about the rudest thing that would ever come to pass at a formal dinner. Trust me on this one, you dont want to do that.
Okay okay okay, consider it noted. But really, you can't think of any reason you'd want to steal her water in the first place. You give yourself some Disaster Avoided points regardless.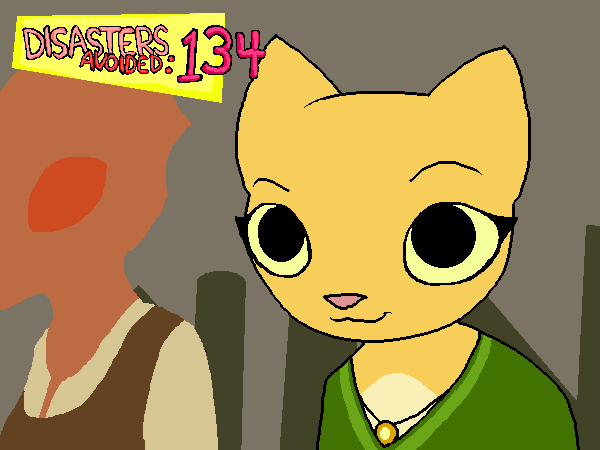 You haven't actually been keeping track of these since you left. One hundred thirty-something seems like an alright conservative estimate.
silence wrote:
Q-W looks like she's in a bit of trouble… she's helped you out quite a bit, why don't you help her out by changing the subject. Ask about the main course.
You go ahead and change the subject for Quill-Weave. It looks like the main course is being delivered, so you ask what it is. You don't recognize the smell.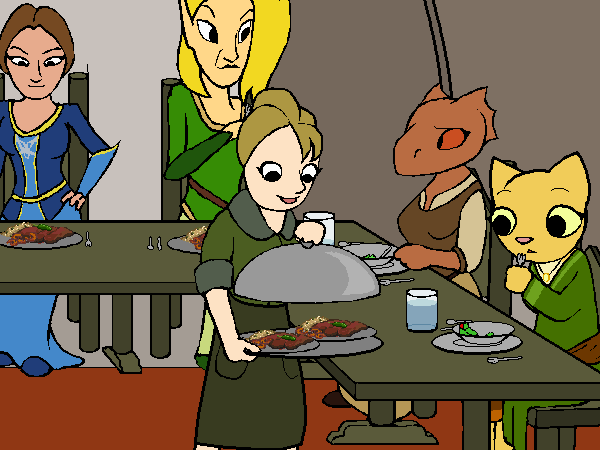 The servant explains that since this is a port town, it's easy for chefs to learn new recipes from afar. Tonight's meal is an old favorite of the Countess: thin-cut flank steak with a paprika, red onion, and brown sugar marinade, served with blackened shrimp and a side of jalapeño rice.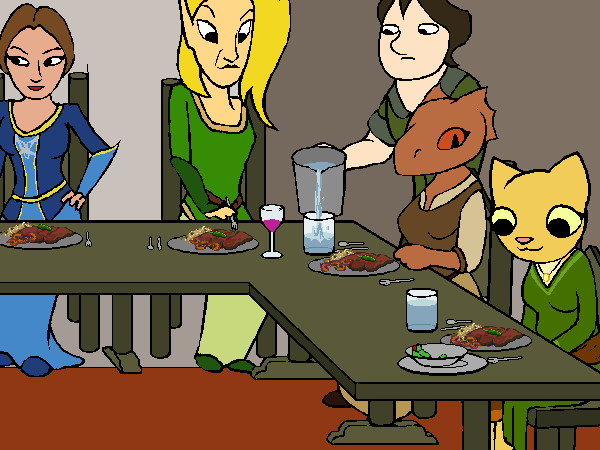 You don't know what half those things mean, but it looks completely delicious.
> ==>