Fakeimposter wrote:
REMEMBER don't tear into it recklessly! Eat in a precise, delicate manner or whatever.
Rarborman wrote:
Ja'khajiit ignore all these people and enjoy your food.
Seriously. A bunch of hungry, toothy-mawed carnivores were just given slabs of meat.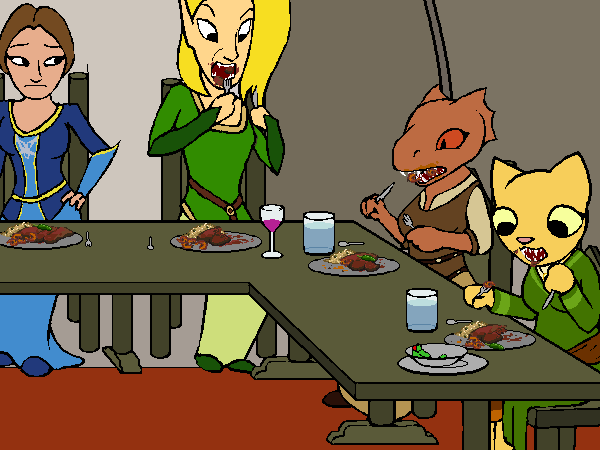 There's like two humans here; if they don't like you ripping your food to shreds they can just deal with it for a little while.
InvaderGIR wrote:
>Take the jalepeno off the steak. Request a glass of milk. Eat your food very slowly.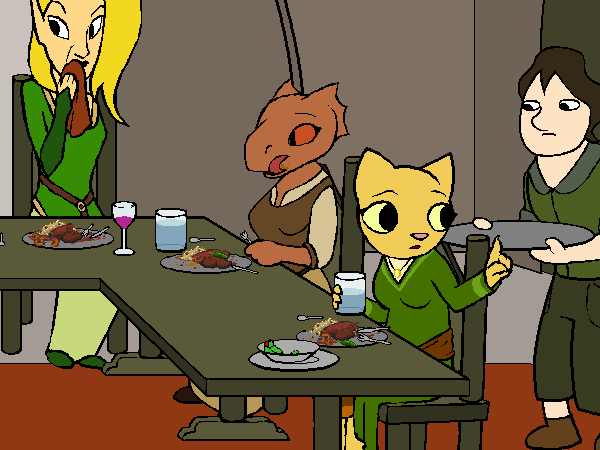 This tastes really good, but it is pretty hot. You ask one of the servants if maybe you could get some milk? You're pretty sure that helps cool down spicy food.
You'll just wait until he gets back to finish eating. You can't imagine spicy food leading to any kind of disaster, but better safe than sorry you guess.
Fakeimposter wrote:
casually ask what Chorrel is like in person, having never been there yourself.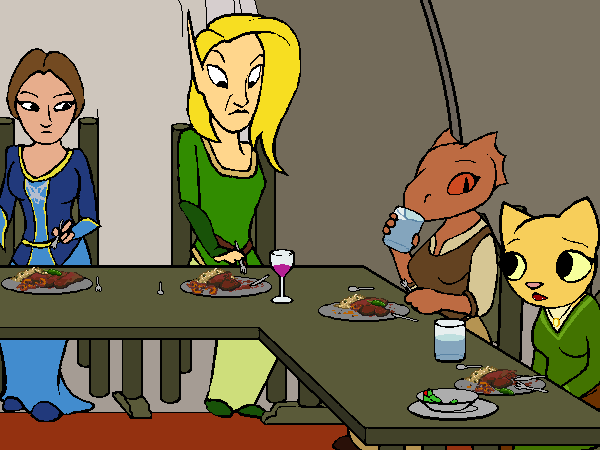 You heard Quill-Weave mention Chorrol, which you recognize as one of the towns close to the Hammerfell border. You've never been there in person, though, so you ask what it is like. Is it worth visiting?
The Countess says it's a fairly nice city. If you're looking for a place of your own to settle down, she heard there were a few houses for sale. It's pretty far from here, however. By road, you'd have to go all the way to the Imperial City and then come back west, and the roads aren't as safe as they are down here.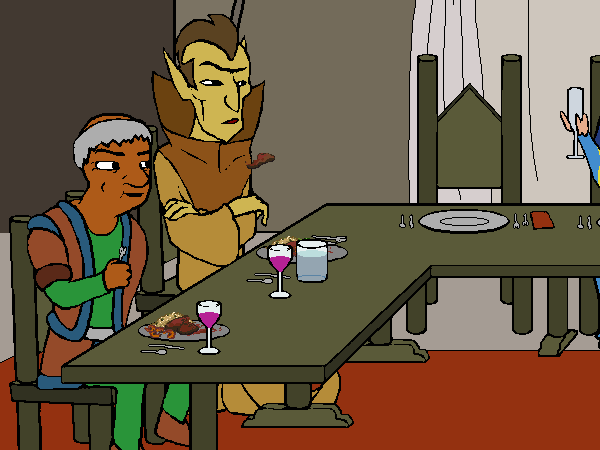 Baeralorn adds that the 'Guild there has some good references on conjuration, if that's your thing. You a conjurer?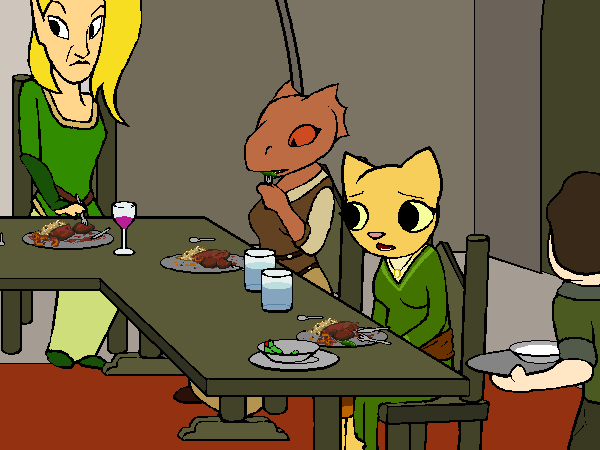 You're more of a set-things-on-fire-er, you say. You confess you haven't dabbled in more complicated kinds of magic, though, so you might not have even found your "thing" yet. You just got your powers recently and you're still a little overwhelmed by it all. You'll keep that in mind, though.
Oh, hey, here comes your-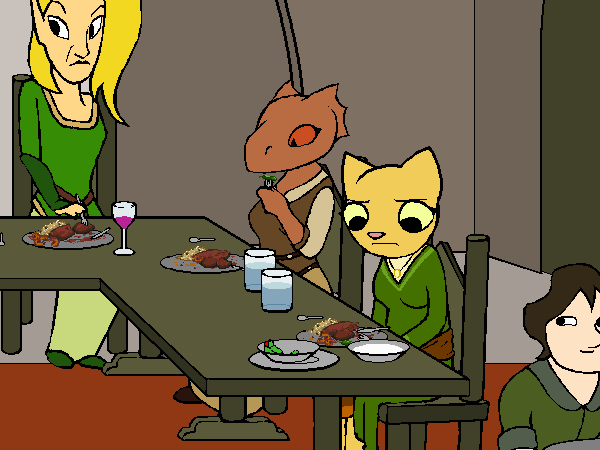 OH.
OH.
He did NOT just bring you a dish of milk.