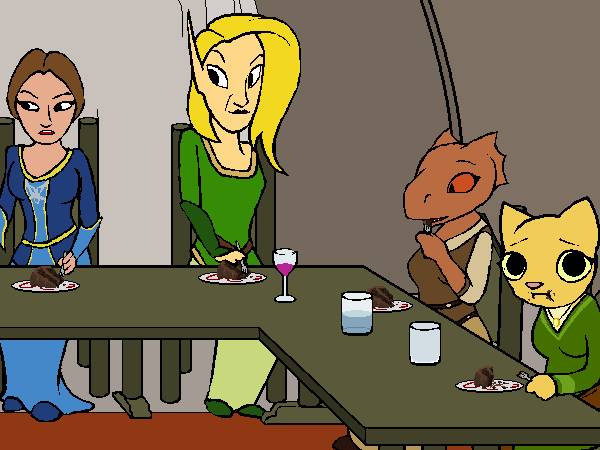 IT'S NOT WORKING.
(But tastes sooo good)
lexavian wrote:
Katia: realize that most adults that can handle their alcohol want to drink it. You have put her out a bit before this, it's reasonable for her not to drink water. Plus, it proves her confidence in you that she doesn't need to drink water. It's like when a dad tells a kid that he's not going to let go of the kid's bike when teaching him to ride and then he does let go anyway. And you know what that kid usually does? He rides that bike like no person has ever ridden a bike before! Ok, maybe not that good, but he still does well!
You… guess that's one way to look at it?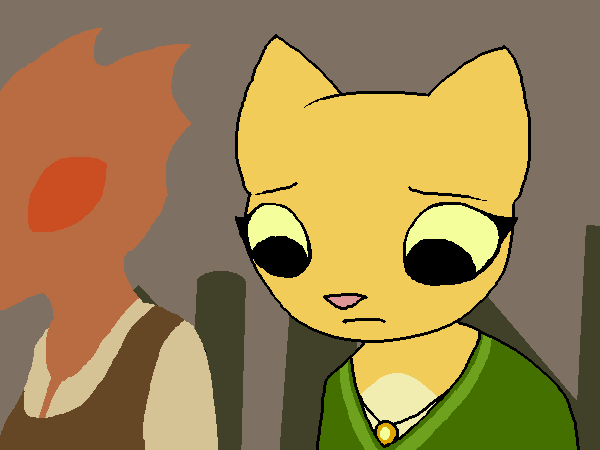 Even then, it would still hurt you a lot if Quill-Weave lied to you. You don't want friends who play tricks on you, or gamble with your life, or break promises "for a good cause". You just want friends who respect you and don't treat you like trash. Part of that, in your mind, is honesty. You even felt a little bad when Trevaia tried to trick you with the flask of water.
But then again, you are in no position to choose your friends. Maybe someone like you just has to take what she can get when it comes to friendship. Maybe they'll be good friends, maybe they'll be terrible friends. You like to think Quill-Weave is one of the good ones. You know she is.
This line of thought is making you sad. You need a drink. Of water. So you can eat more cake.
frostedWarlock wrote:
Katia: Wonder why your brain is trying so hard to distrust Quill-Weave over something as basic as a glass of water.
Seriously, that is getting pretty weird. You don't know why you keep thinking she spiked the water. Quill-Weave specifically said she wasn't going to drink alcohol, and you believe her. Yet this unsettling feeling of doubt continues to linger in the back of your mind.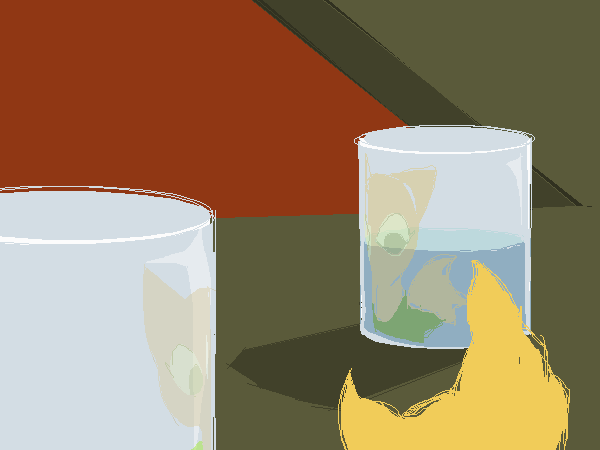 You're going to show yourself that there's nothing to be afraid of and that Quill-Weave is a great friend who would never tell you a lie. You're going to take an inconspicuous, apparently accidental gulp of this water and then continue eating this delicious cake. And you'll be fine. You'll see.
SushiJaguar wrote:
Katia: Drink the water, drink it down.
Or, if your device cannot play Flash, view a summary here!
(Music credit: Suidakra – Dead Man's Reel
cropped by Adam Sterling)
> ==>