It's not an issue, it's just… something you're not so good at. Nothing says that your kind has to be good at jumping… or, more specifically, landing.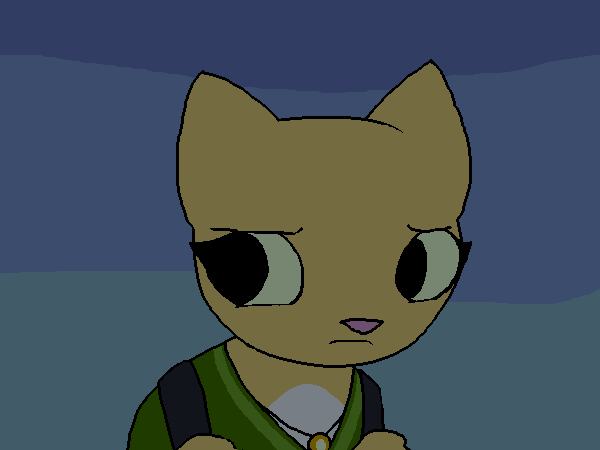 It doesn't really matter anyway. I mean, it's not like you're going to be jumping from great heights on a regular basis or anything. That would be silly.
Rarborman wrote:
Ja'khajiit, you say good morrow to that syffim right this second.
Okay okay, no need to get all Khajiiti about it. You're actually looking forward to seeing him again.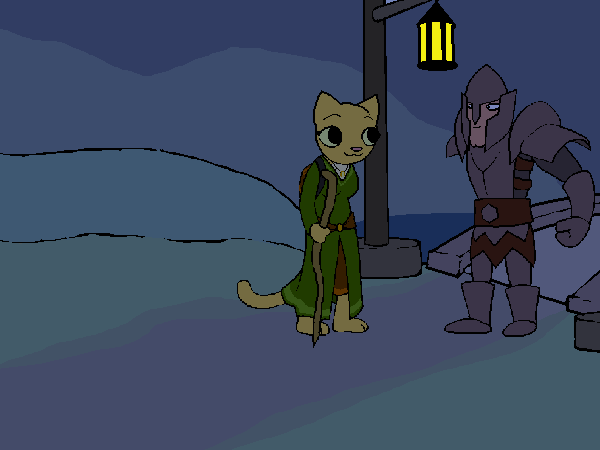 You limp over to the soldier and excitedly greet him. You hope you're not late! You explain that you tried to get over here as quickly as possible but you hurt your leg and that slowed you down a little and also you had to make a detour by an outhouse, but you couldn't find the outhouse so you just ended up using someone's flower box, which you understand is technically okay and also I don't believe I caught your name, Mr. Imperial Legionnaire?
The soldier says he is merely a soldier of the Imperial Legion – a single piece of the noble fighting force that upholds righteousness and defends the glorious Empire for the good and safety of citizens such as yourself. And don't worry about being late, he says, you're actually a bit early.
epoxy wrote:
> Mention to A.S.I.T.I.L. that you could really use a "Potion of Undoing Minor Injury" (or something). Does he have one that he could lend/sell/trade you? If not, could you stop at a potion shop where he could buy one and then lend/sell/trade it to you?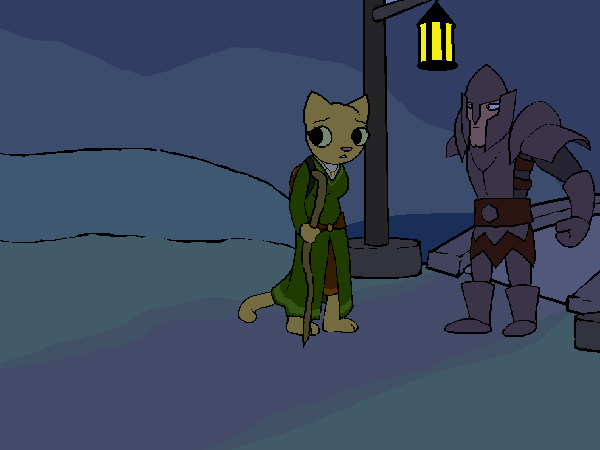 Oh, you say, cool. In that case: you wouldn't happen to know where I could get a tiny healing potion or something, would you? Like, just a sip? I jumped out a window on my way here. Accidentally.
Asotil (as you have started calling him in your head) raises an eyebrow. Potions? Surely, a novice mage such as yourself knows a healing spell for occasions such as this?
You confess that you don't know any actual spells yet. You apparently have some kind of aptitude for magic, but you haven't found someone to teach you how to focus it. Until you can afford some training, you're really a pretty crappy excuse for a wizard.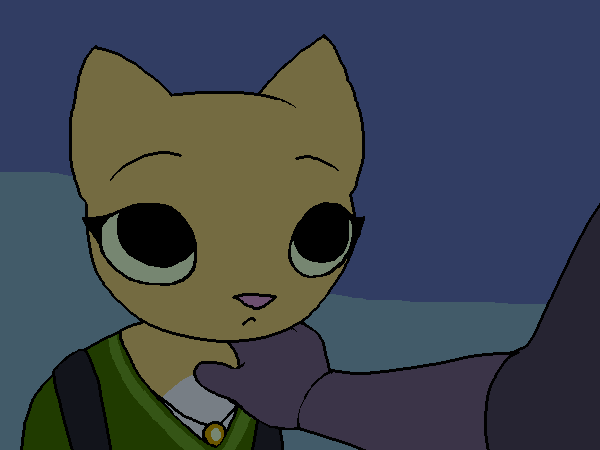 Asotil puts a heavy, armored hand on your shoulder.
Citizen, do you know how I became strong enough to serve in the Imperial Legion, one of the most selective and skilled combat forces in all of Cyrodiil?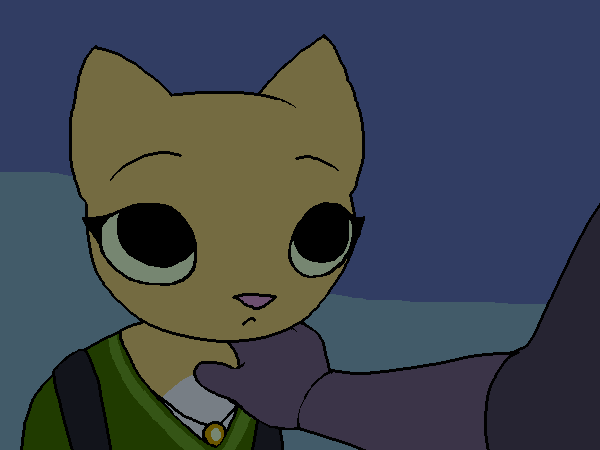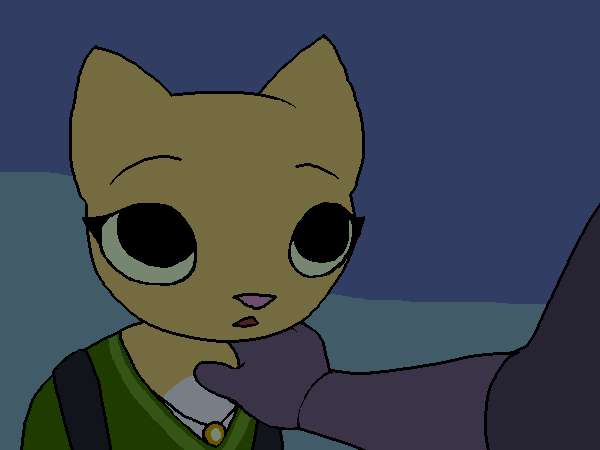 How?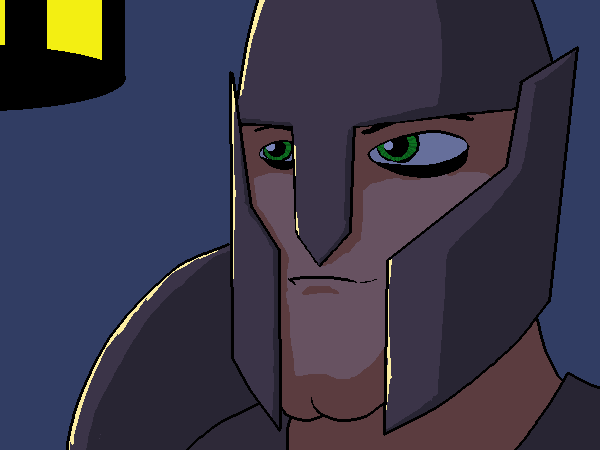 Drugs.
But also practice. And after I joined the legion, mostly practice. I didn't get where I was today by waiting around for some so-called expert to tell me all the secrets. No, I learned my lessons one decapitated minotaur at a time. And that's how you will learn: by killing.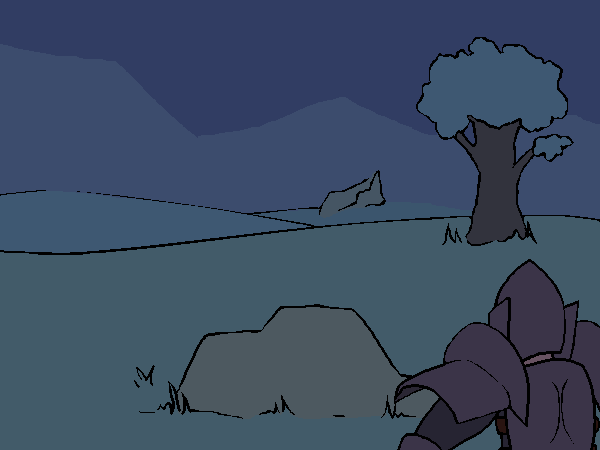 Asotil walks past you and approaches a rock. We've got some time, citizen. What's your magic thing? You must be able to do something, or you wouldn't be wearing a robe and carrying a staff.
You reply that you set stuff on fire with your mind. You're not very good at controlling it, though…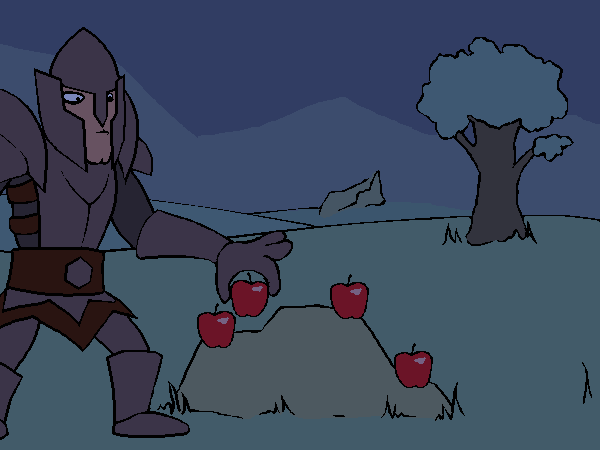 THESE are your enemies. These fruits have wronged you, murdered your family, and committed atrocities against innocent civilians. Like all criminals, they are now target practice.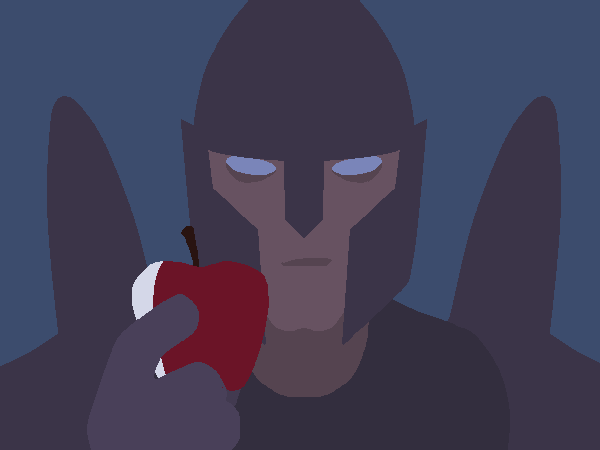 This is a deadly poisoned apple, taken from the corpse of a Dark Brotherhood assassin himself.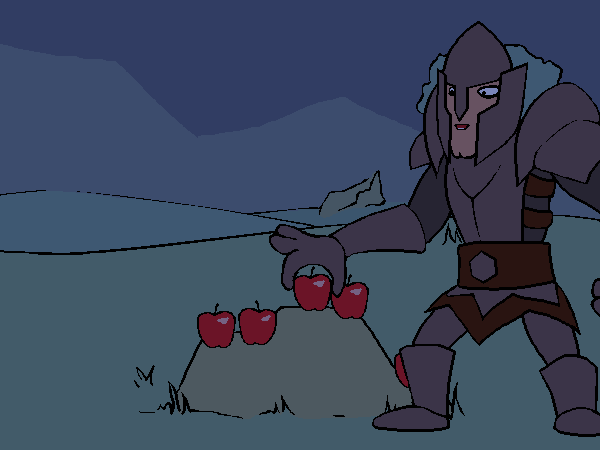 The poisoned apple is their boss! He is also target practice, but is worth more.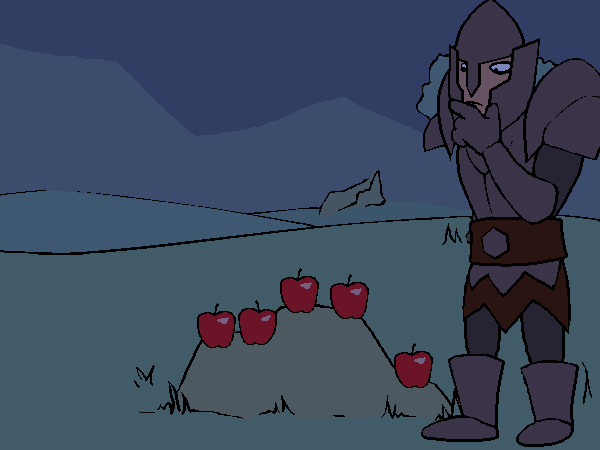 At least I'm preeeeetty sure that's the poisoned one.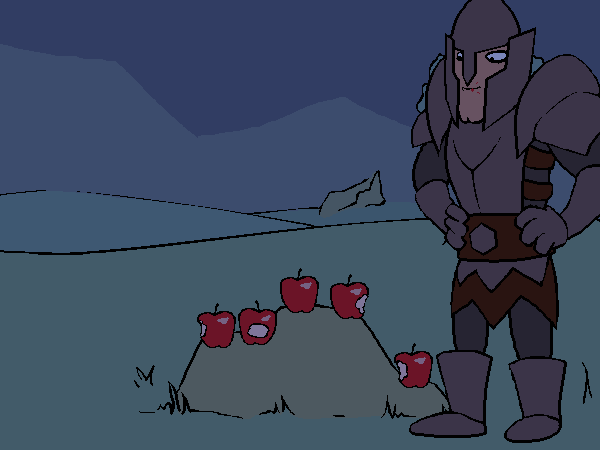 Yup, it must be.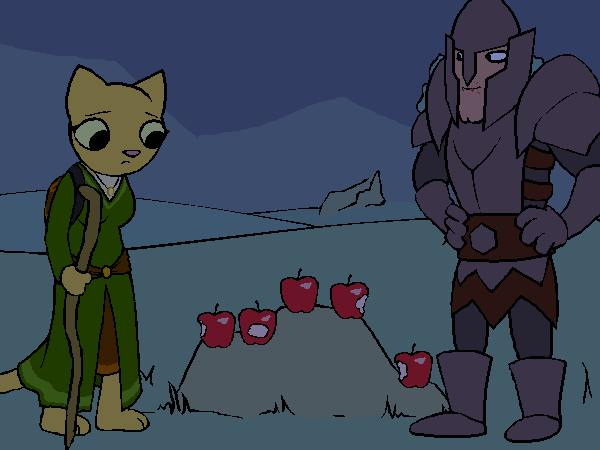 Alright wizard, let's see you learn something. Go stand a hundred feet away and light these up.
You're not really sure if you can do the fire thing long-range, you say.
He says to try anyway. The two of you have exactly sixteen minutes to kill before setting off for Kvatch, which is plenty of time for killing criminals. Even fictional criminals that are actually just apples.
Fakeimposter wrote:
Take off your amulet, Katia!
Well then.
You wanted some practice. Let's see what you can do.