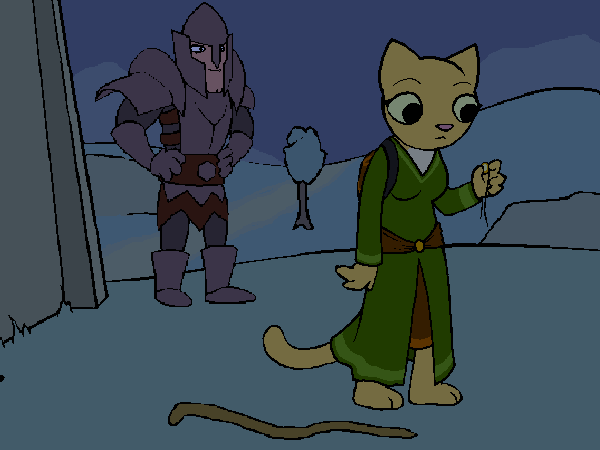 You didn't break the chain, the necklace has a Drama Clasp! It's a special kind of clasp that comes undone when you dramatically yank on it.
You used to have some outfits that incorporated them. You'd rather not go into any details on that.
Right now, it's time for magic.
FredMSloniker wrote:
your job is to focus on [the fire] and learn how to create it without the cat puns.
TheFinalWraith wrote:
Hmm. I'm trying to figure out what your mindset should be Katia, and I think I've figured it out. Remember that feeling you had when you prayed at the Alter of the Nine? That heartfelt, earnest, hopefulness?
If possible I want you to try and rekindle that feeling, though instead of directing it outwards towards the Aedra, direct it inwards to ignite the magic that dwells within your soul.
And if anything, the fact that you've never done this before is a good thing, because it means it's something you've never failed at. That Khajiiti girl in Hammerfell was empty inside, but now you're full of Magicka.
You can do something that girl never could, something you can only do as Katia Managan.
So don't be afraid, don't be held back by self-doubt and self-loathing.
Just close your eyes,
take a deep breath,
and fan the flames that burn in your heart.
Yeah, you're going to approach this proper, like a wizard.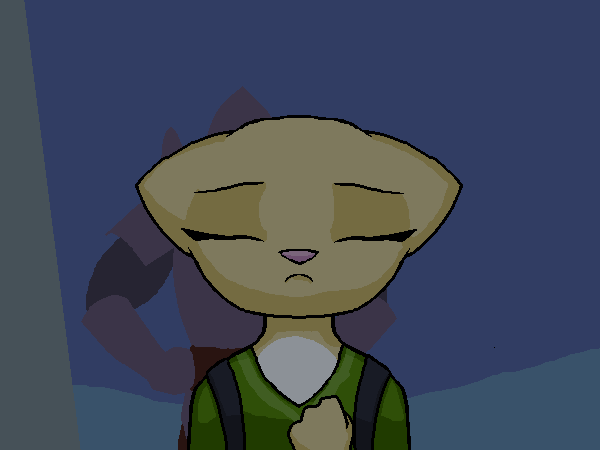 You close your eyes and clear your mind, reaching deep within your soul for that spark of magic. You can't feel it, but you know it's there. You've seen it with your own eyes – or at least its effects. You have a fire in you, begging for release. For the first time in your life, something you've always wanted is within your grasp. Something they said you could never do.
It's time for you to be the mage you always knew you were.
GreenFrog wrote:
take a deep breath in
still your thoughts and worries
breath out
there is nothing else in the world but you and the apple, no grass, no sky, no rock, no Asotil, no Kvatch, no Khajiit slut back in Hammerfall, and no king. Just Katia Managan and one criminal apple
breath in
feel the magicka in your blood and the fire in your heart, grip your determination to make yourself better and the knowledge that you are a mage
breath out…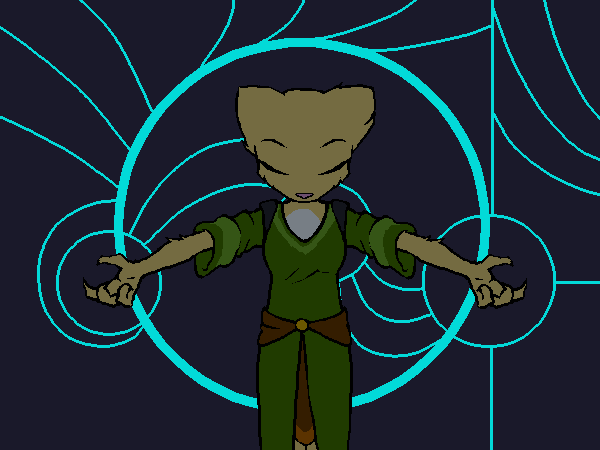 Yes! You feel the magicka floating through the air around you, flowing through your veins, twisting through your fingers. It's a part of you now. It's what makes you more than just a trashy, homeless Khajiit. You just have to focus it…
You concentrate on the apples. They are right in front of you. You imagine the energies converging before you into a fiery inferno. Clinging to that mental image, you channel all your hope and energy into the thoughts of flame and open your eyes –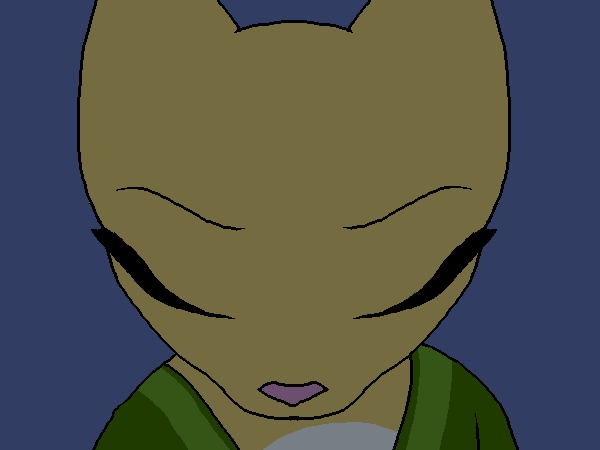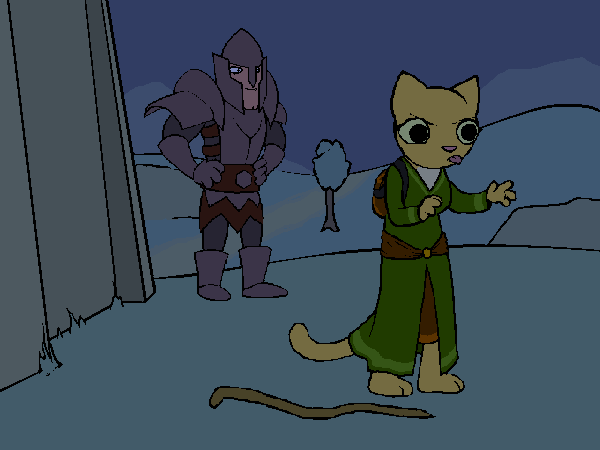 – and manage to accomplish absolutely nothing, other than look incredibly silly.
I mean, you weren't expecting to master this on your first try, but you were hoping it'd at least do something. Especially after believing in yourself that hard. You even clicked your darkvision on and off for effect.
Welp, looks like it's time for plan B: think up horrific, emotionally distressing, racist cat burns and see if you can control the fires they start.
MysteryJack wrote:
>There is no claws for alarm! The cat is out of the bag!
Plagorath wrote:
Setting things on fire sure looks appleling.
doppletheganger wrote:
Katia you are a CATalyst of pure firey PAWer, but don't let your head get too HOT with PAWer or you might cause a CATastrophe and ruin the PURRfect chance to get a teammate!
Metaflare wrote:
>Cast a spell that could make an archmage catatonic
>You better hope this isn't a catastrophe
>I hope you're feeling feline
>Hopefully you won't give the man a catcussion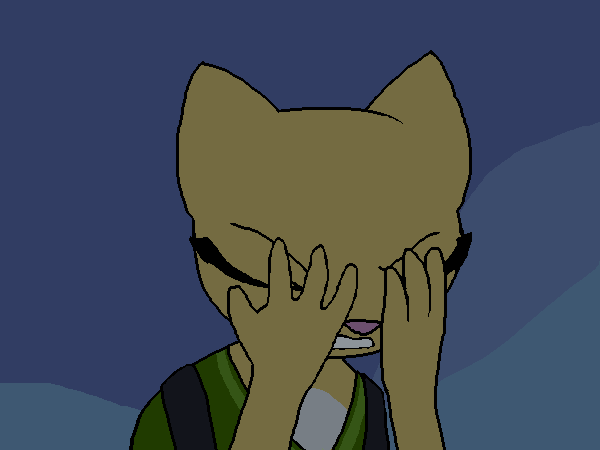 These aren't even burns!
They are just horrible, horrible puns. In fact most of these just involve the word "catastrophe" with the first syllable emphasized. You hate yourself a little bit more for even coming up with them.
You rack your brain for something workable. This could take a while.
Tallath wrote:
Asotil: Ponder why you were carrying around items from the Dark Brotherhood this early in the morning.
You are now the Imperial Legion Soldier.
You have had a very busy night. Crime never sleeps, and therefore neither can an Imperial Legion Patrolman. Instead of sleep, you simply blink more often.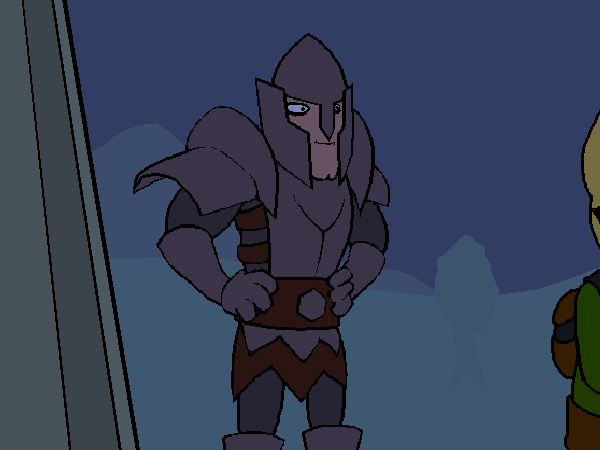 On your late-night patrol route around the city you spotted a man in full Dark Brotherhood regalia stalking around with what was no doubt Incredibly Dark Motives. As per your duty as a Soldier of the Imperial Legion, you apprehended the criminal before he could do harm to any of the Just and Noble Citizens Who Populate This Fine Country.
Afterwards, a full report of your actions was delivered to the proper authorities.
ViniVidiVici wrote:
YOU are Katia Fucking Mannagan, and THOSE APPLES ARE GOING DOWN.
You are now Katia Fucking Managan again.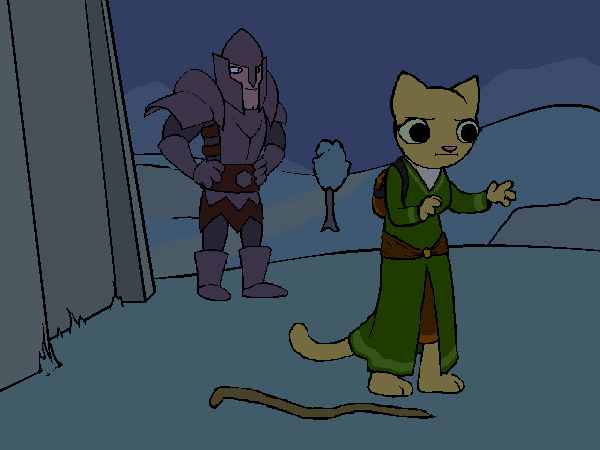 And for the first time in your life, you've been actually trying to come up with hurtful cat burns. You think you've almost got something workable now. It's not great, but you can kind of feel it twanging at your heartstrings. Hopefully it'll do the trick.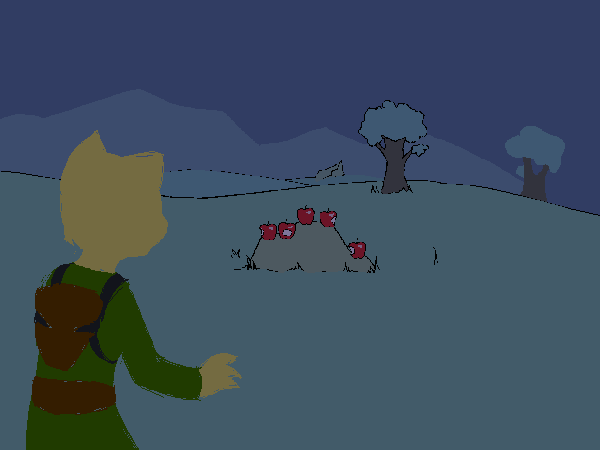 You concentrate on the apples. Apples, fire. Apples, fire. Apples… fire.
Let's go.
Healy wrote:
You need to figure out how deeply you need to be scratched to make use of the sick burns. So get the 'nip out from your nostrils and make those damn apples your new scratching posts instead of thinking of new positions to laze about in sunbeams.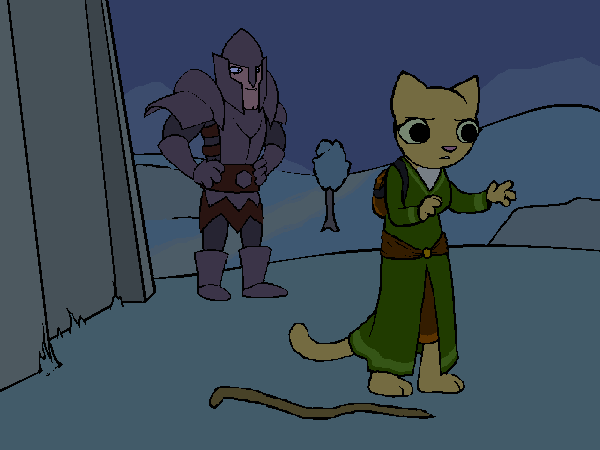 Well, that half-worked. Asotil puts out your fire before it can do any horrific unintended damages.
You apologize for the mistake, but he says not to worry, Citizen. The fire was apprehended before it could commit any Heinous Crimes. Mistakes are just a part of learning. You don't become an Expert At Bandit Extermination without accidentally offing a few farmers, for instance.
Oh, you say. Makes sense.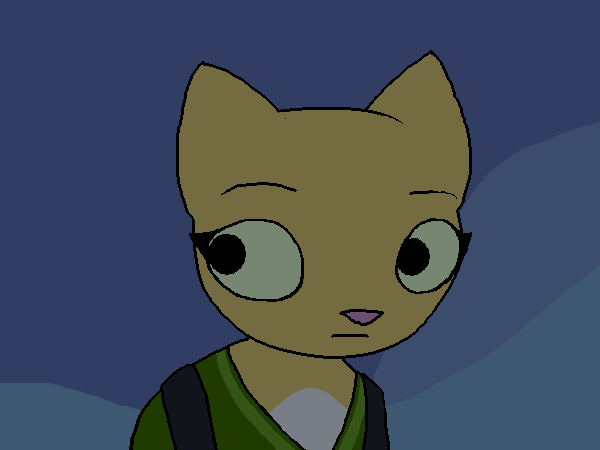 So it looks like you've got the basics of fire-making down. You just need to figure out some way to direct it…
> ==>