After thinking it over, you decide to send the ring. It's small enough that it won't get damaged during delivery, and is useful enough that she will probably appreciate it. At the very least it may protect her if she is ever accosted by a hostile mage, and it's not like giving her a ring will cause any problems.
You compose a brief post-script describing the ring's powers and the impact it had on your magic career. You also explain that she can send a reply to you via Baeralorn if she wishes, and mention that you really wouldn't mind meeting her again – as a friend, apprentice, or even something more.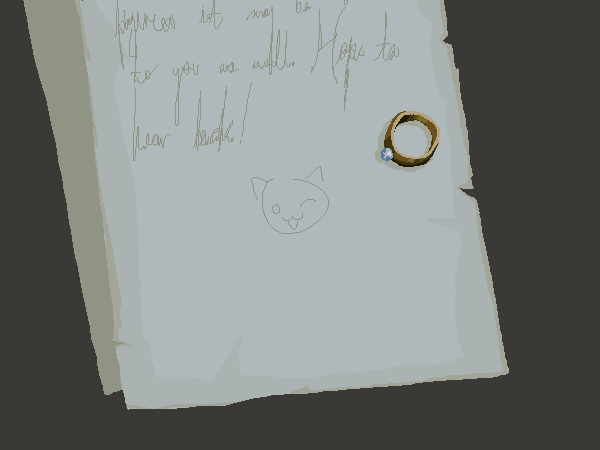 Of course, it would be awful creepy if she saw the ring and thought you were proposing to her after a one-night stand. You attach a small friendship diamond to the ring just to make sure she doesn't get the wrong idea. That would be awkward!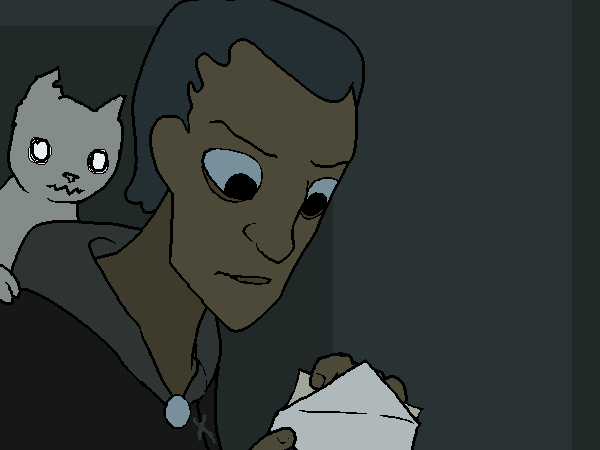 At least you're pretty sure diamonds signify platonic friendship. You don't have much experience when it comes to relationships or their associated symbolism.
You really hope she replies, though. Even if she doesn't want to become your apprentice, perhaps you can still provide tips on how to learn magic alone.
Bibliophael wrote:
So now we know that you have, in fact, studied in Kvatch. Surely you still know some people there? Surely you were not completely without friends? Surely one of your old comrades would be willing to take on an enthusiastic young Khajiit apprentice?
What, at the Mages Guild?
The Mages Guild is nothing but a cesspool of closed-minded simpletons with no appreciation for the oldest and most revered magical art. And that thing they call a Kvatch guildhall? Nothing but a bunch of filthy traitors.
Well, okay, that's a pretty blatant exaggeration. But you still don't want to endorse the organization anymore, given its latest stance on your profession. One day, you'll show them that necromancy isn't "too dangerous" to support. Even if you have to show it to their magically reanimated corpses.
But that's just a long-term goal! Right now you have to send this letter.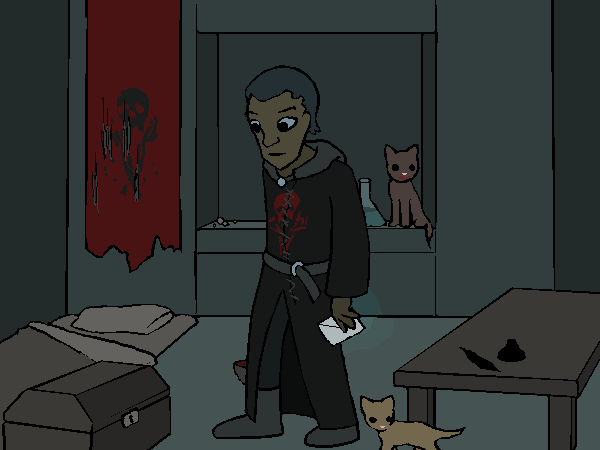 You put Scruffles back in his box and seal your envelope. Baeralorn usually drops by a couple times a week. You're not sure whether he's here right now.