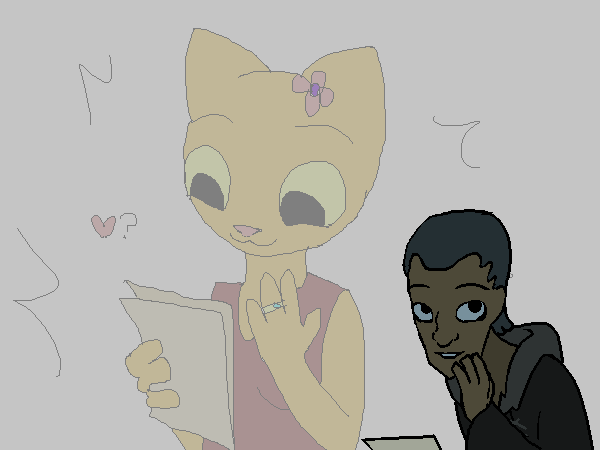 "Oh wow, I never expected to hear from this guy again – nor did I expect him to remember my interest in the magical arts! I am pleasantly surprised by this ordinary friendly gesture! Maybe he's not such a bad person after all."
Yes, everything seems in order here.
FIDUSPAWN wrote:
>Dmitri: Check to see if Baeralorn is here right now.
You head toward the entrance to look for Baeralorn. If he's not here, whoever's on guard duty should at least have some idea when he's coming.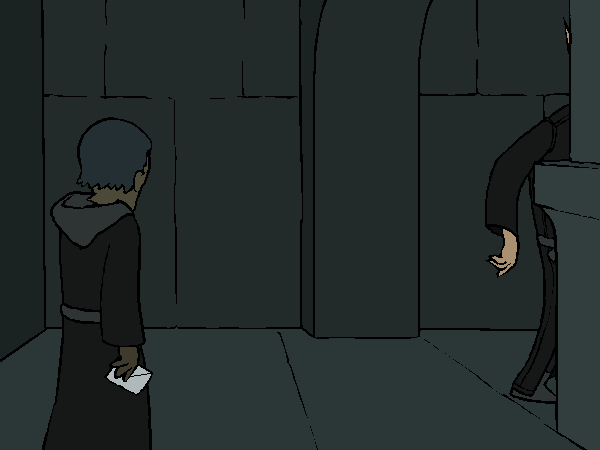 Oh great, it's Landorumil.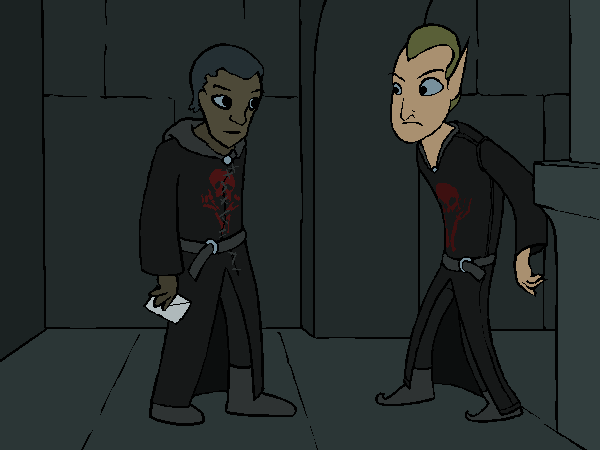 Landorumil turns to "greet" you.
"HEY DMITRI I have a riddle for you. What's a necromancer, named Dmitri, and has a threesome with a skeleton rather than his best elf-friend?"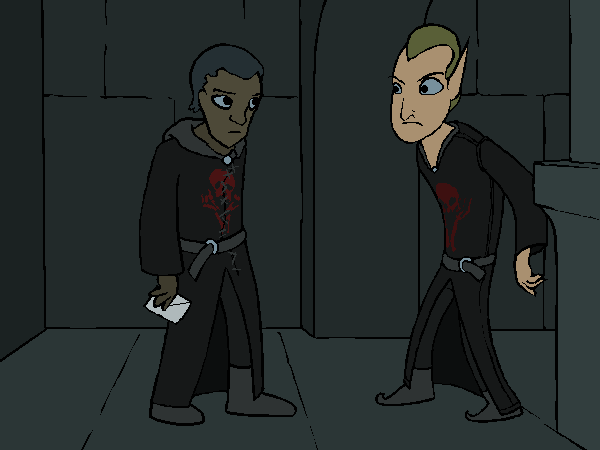 "I already explained this," you tell Landorumil, "I just find the whole idea of sex involving more than two living people to be really weird."
"God Dmitri, you're such a fucking prude. If anyone else was on guard duty last night, we all would've been in on that. You are the worst guard."
You ignore Landorumil's verbal assault and change the topic. "Is Baeralorn here? I need him to run an errand for me when he heads back into town."
"I haven't seen him yet," Landorumil answers. "He'll probably be coming sometime tomor-WAIT."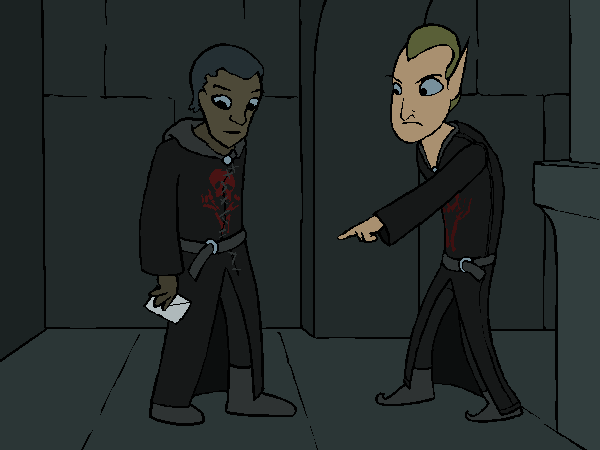 "YOU ARE HOLDING A LETTER. I can see that this is a thing you are holding, in your hand."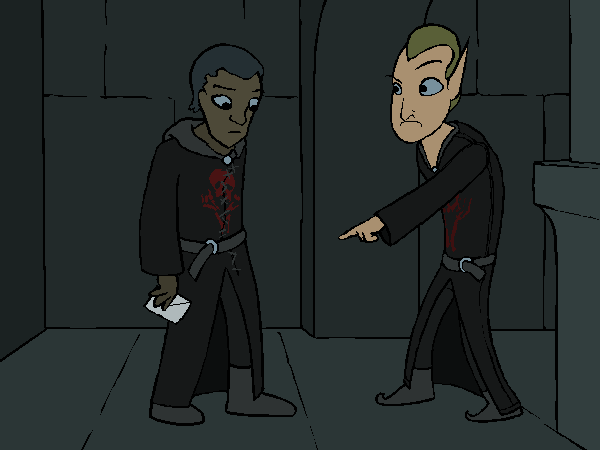 "You are sending a letter to the fucking Khajiit, aren't you? You are organizing more awesome escapades no one else is invited to, aren't you?"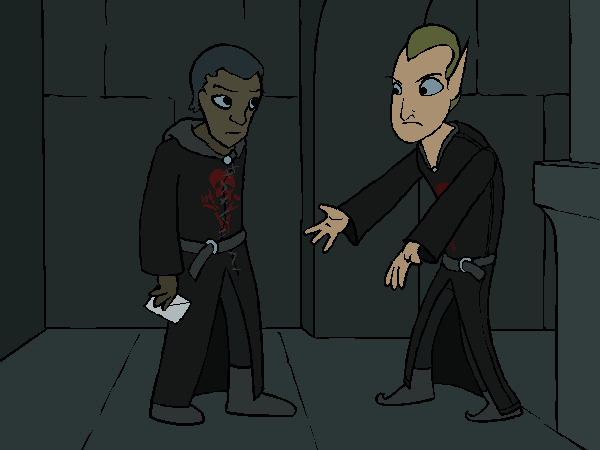 "This is a THING YOU ARE DOING, isn't it Dmitri?"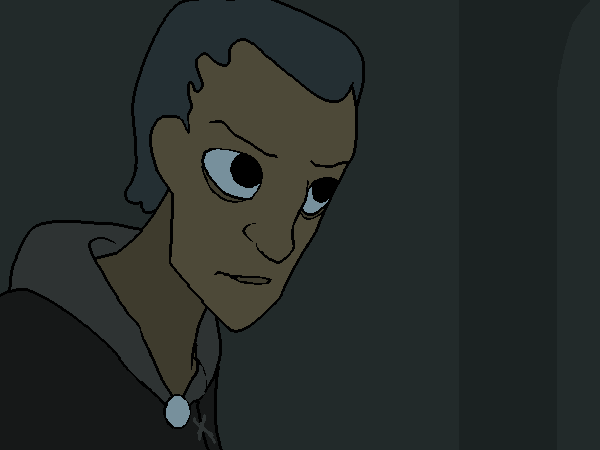 "Dude, take a potion of chill," you tell Landorumil. "Yes, I am sending a letter to the Khajiit from last night. No, there are no escapades involved. Among other things, she mentioned an interest in magic, so I'm offering her a position as my apprentice. Completely platonic. I'm even sending her a friendship diamond ring to signify how completely platonic this offer is."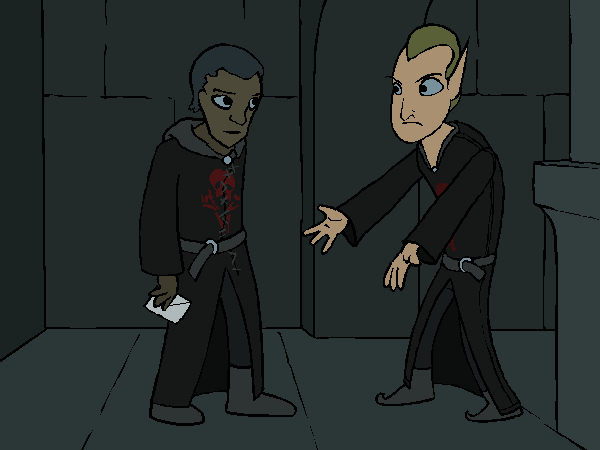 At least you're pretty sure that's what diamonds signify.
> ==>