Upon hearing your intentions, Landorumil blocks the exit.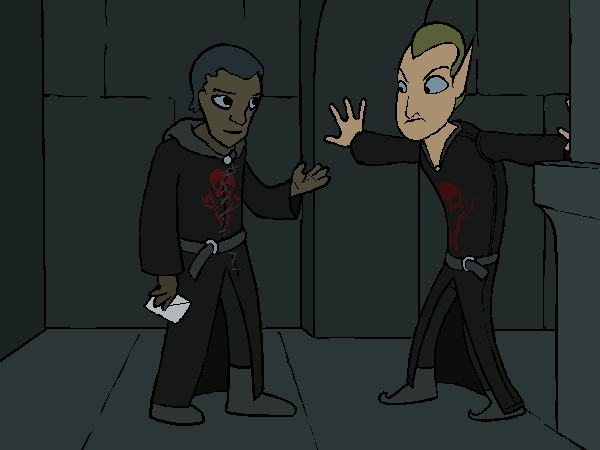 "Come on, Land. It wouldn't be that bad having a cute little khajiiti apprentice around, right?"
"It absolutely WOULD be that bad," he replies. "I refuse to let you go any further!"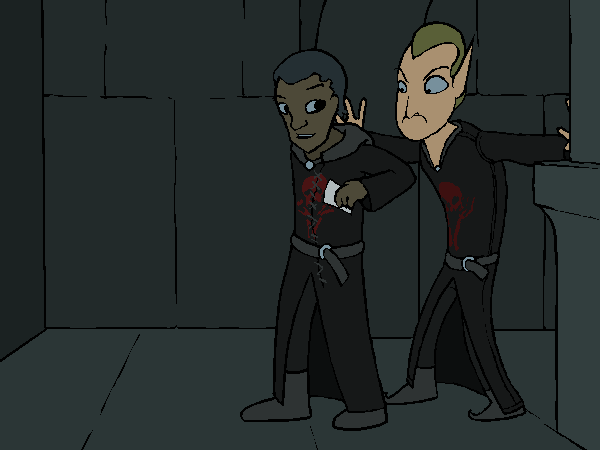 "Maybe she's got some friiiiennnds!"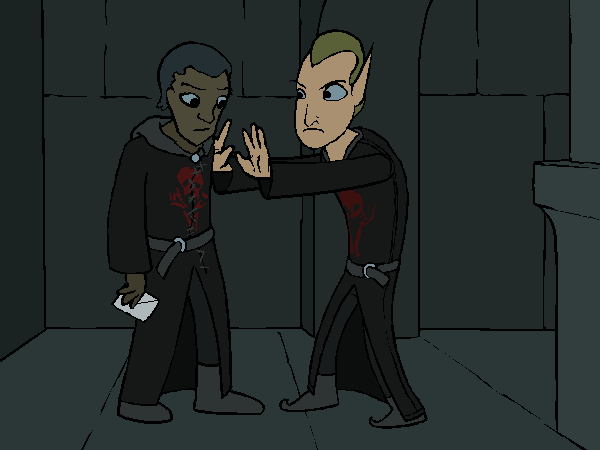 "No no NO! This has become much more than simple jealousy, Dmitri! Think about the luck!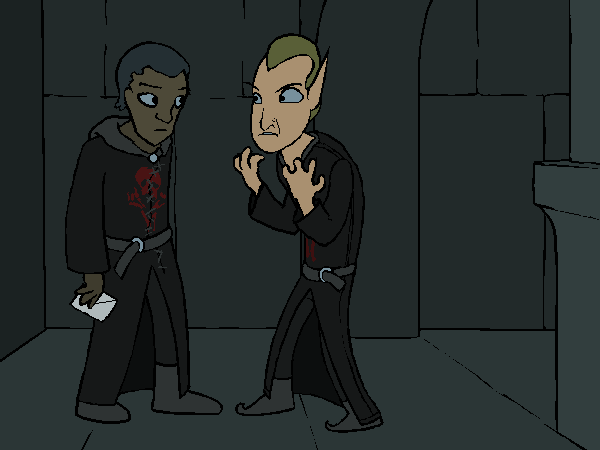 "When I'm on guard duty, the best thing that's ever jumped me is a wolf. Do you know what made it the best thing, Dmitri? The fact it wasn't a fucking bear. Then, when the drunk naked catgirl shows up, it just so happens that our current guard is a complete selfish a-hole who rides away with her into the sunset. Then you are going to take her on as an 'apprentice'. She moves in and you constantly do apprenticing. Next thing you know, through a stroke of misfortune, she's carrying a litter of your impossible interspecies children. Then do you know what we have, Dmitri?"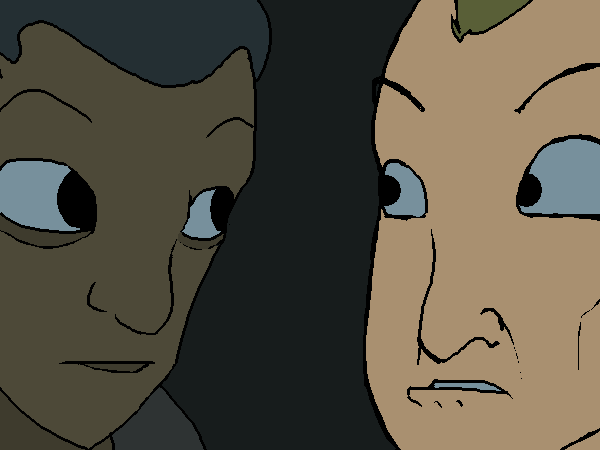 "BLACK. CATS."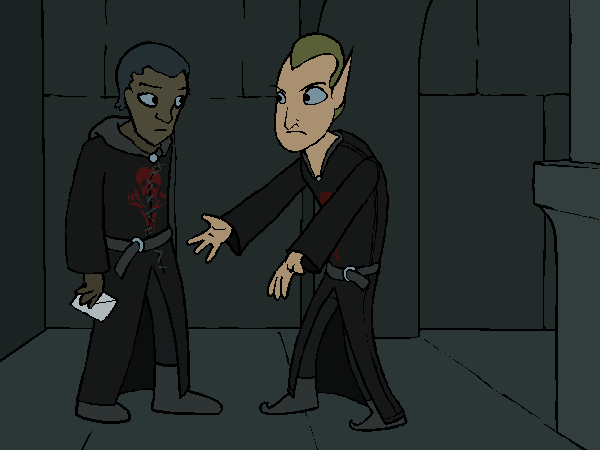 "We were already having shitty luck, Dmitri, and this is obviously the beginning of a bad luck spiral that will doom us all. Your careless actions will make our luck so bad that it will cause us to have worse luck which will make our already-bad luck even badder."
> ==>