Snowmanne wrote:
>Animate the corpse of your friend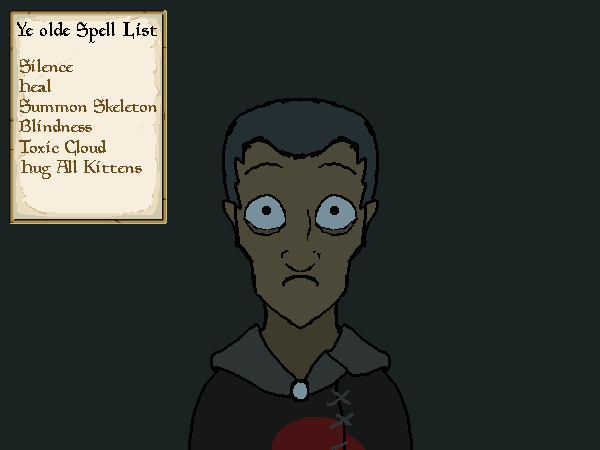 You are a necromancer, not a battlemage! Your actual combat spells are rather lacking; all you typically do is hide behind skeletons and run for help when things get too hot to handle. And while you'd love to reanimate Landorumil's lifeless body, reanimating a corpse takes hours of rituals and preparation.
Of course, you could just summon up a skeleton someone else made. It should at least slow the orc down while you go get help.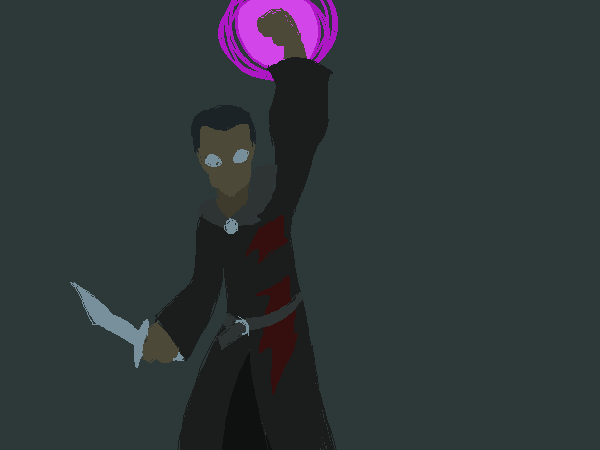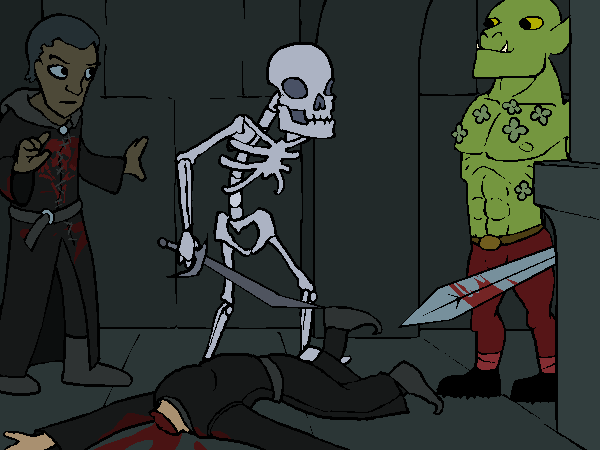 "BOOM!"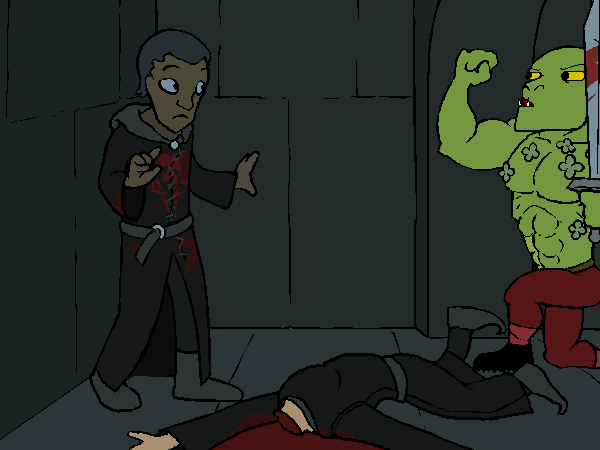 "SKADOOSH!"
FredMSloniker wrote:
> Dmitri: Tell the nice orcish gentleman that you can see he's the kind of person who likes to get things done without any fuss, and you're the kind of person who would really rather not encounter death personally (hence the intense research into averting it), so you would appreciate him suggesting the course of action most likely to lead to your organs remaining internal.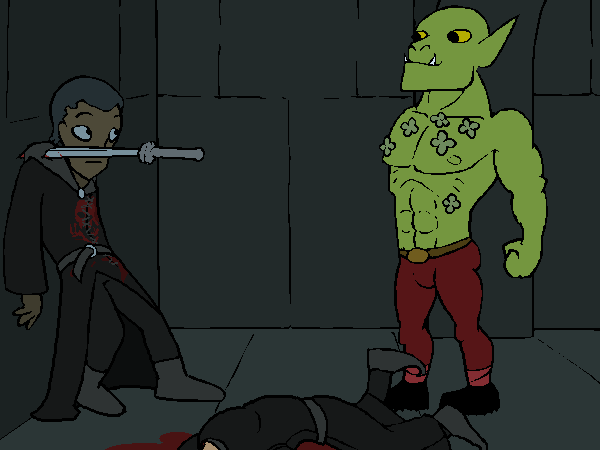 "Sorry about the skeleton. Feel free to ransack the place. I'm okay with this."
"Good call, Stitches," the orc replies. "If everyone gave up as easily as you, I'd almost never have to get my kill on. But don't worry, I'm not here to ransack the place. I figured I'd just come in, rob the first couple people I saw, then leave. It's lower-risk that way, and my math shows that it still gets pretty good returns."
"Oh. I admire your forethought!"
"Thanks, I like to consider myself a professional. Anyway, hand it over."